Winter in North Korea | Top 5 Reasons to Visit
Winter is here and we thought we should write a post about why it's a good time to visit the DPRK.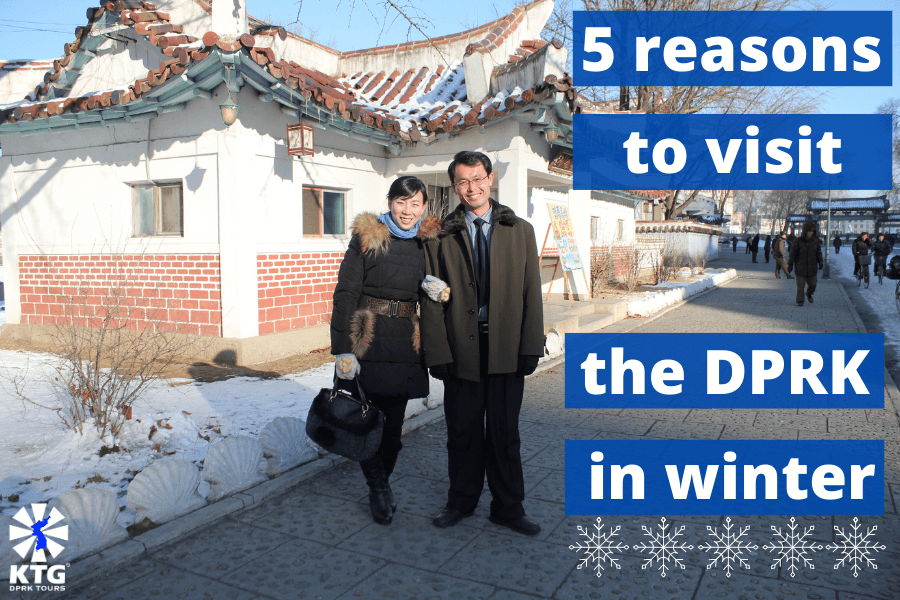 As you may know, the country used to be closed off to tourists from mid-December to mid-January. We were one of the first to go at the end of December, back in 2012. And there were literally no other travellers there!
Local guide at the West Sea Barrage in Nampo. You can see that the sea water is partly frozen!
Despite the sharp cold weather and shorter days, there are several reasons why you may consider visiting the DPRK in winter!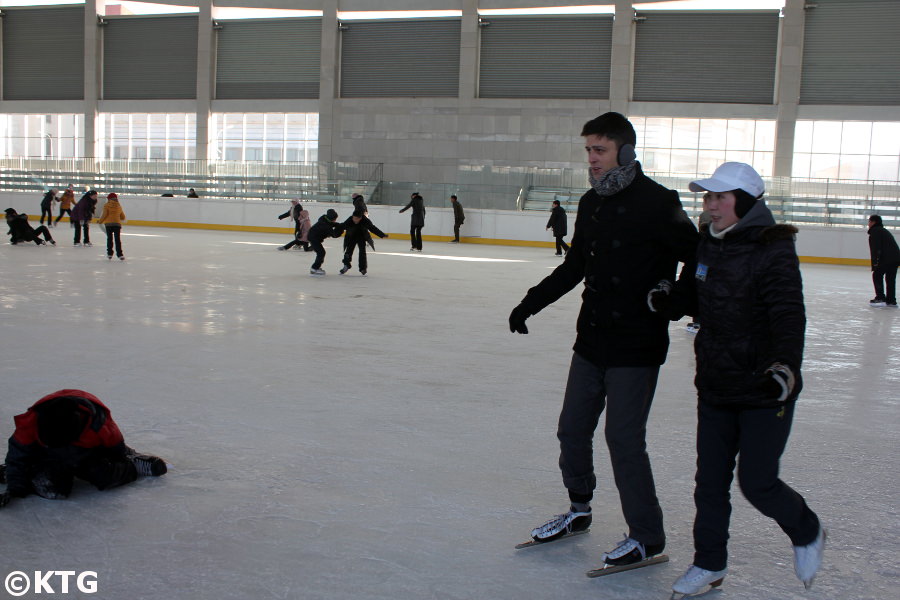 KTG staff member unsuccessfully trying to learn to ice-skate in Pyongyang
We list the top 5 reasons we could think of. If you have any other reasons please feel free to add them at the bottom of the page!
1. There are hardly any tourists in the country
This may seem a bit of an awkward reason, but being able to take your time chatting to and take pictures with soldiers at the DMZ or just being the only one there as opposed to having to find your way around in between hundreds of other travellers is definitely a plus. The same happens when you save time queuing up at places such as the Kumsusan Palace of the Sun, the most sacred place in the DPRK.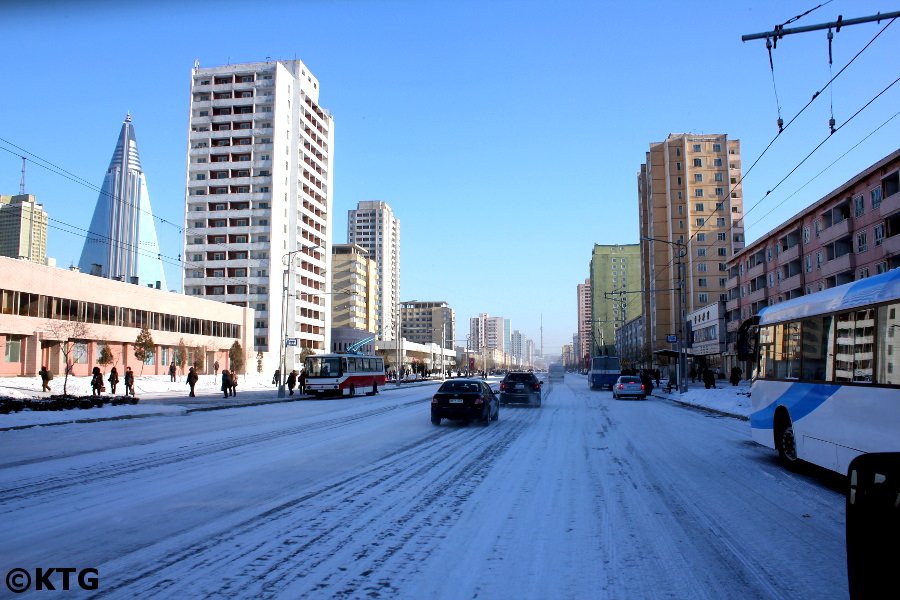 Moreover, knowing that you are just one of a handful of foreigners in a WHOLE COUNTRY definitely makes your DPRK travel experience that bit more unique and, let's be fair, surreal.
2. Festivities
Other seasons are great to celebrate with locals, but don't forget that some major North Korean holidays also take place in winter.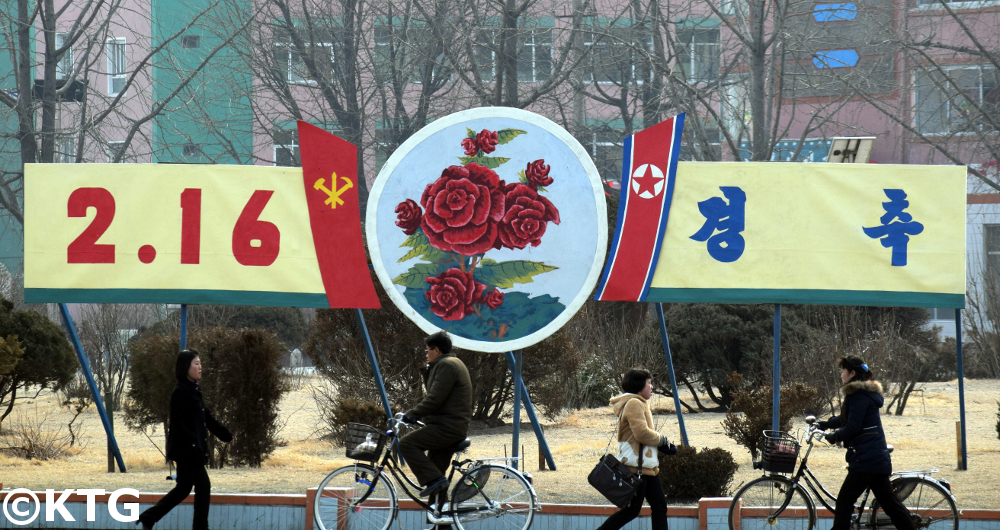 Preparations in Kaesong city in North Korea for the celebration of the birthday of Chairman Kim Jong Il, 16th February
Celebrating New Year's with thousands of locals at Kim Il Sung Square or joining in Mass Dances on 16 February for Chairman Kim Jong Il's Birthday, followed by large firework displays at night in Kim Il Sung Square, are unforgettable experiences.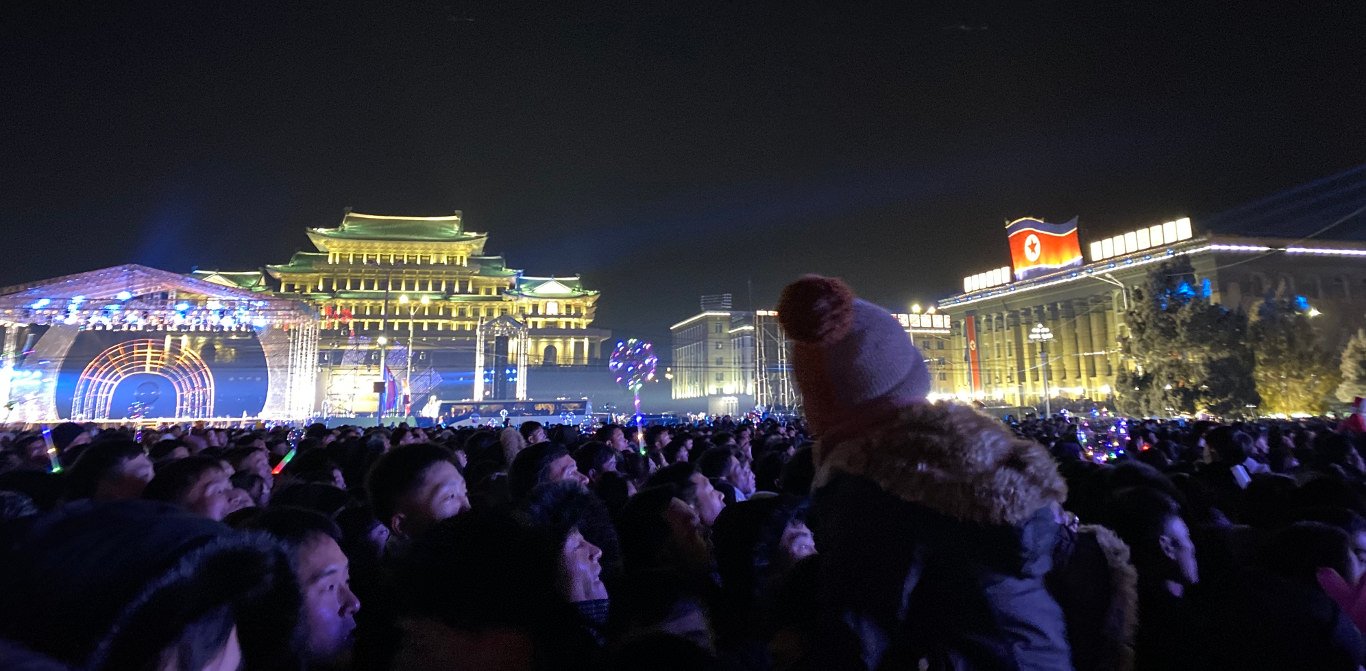 Thousands of locals gather at Kim Il Sung Square on New Year's Eve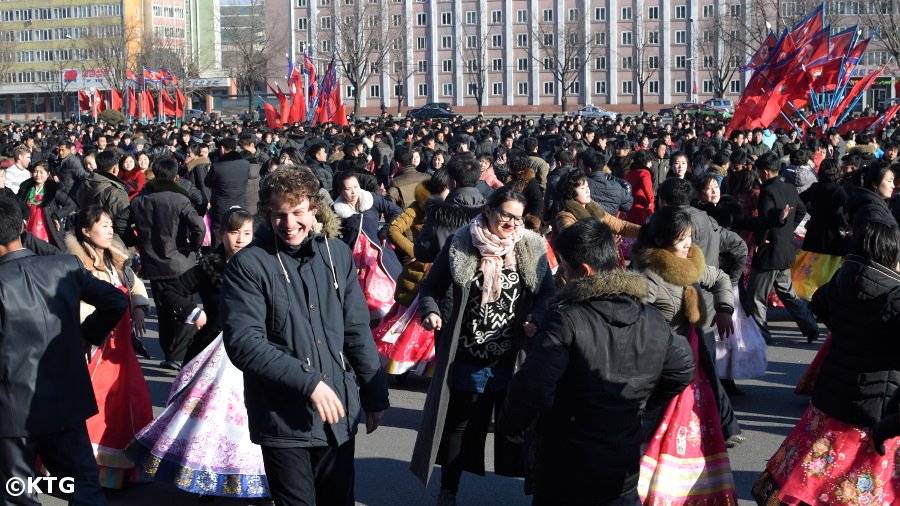 Mass Dances in Pyongyang on 16th February, birthday of Chairman Kim Jong Il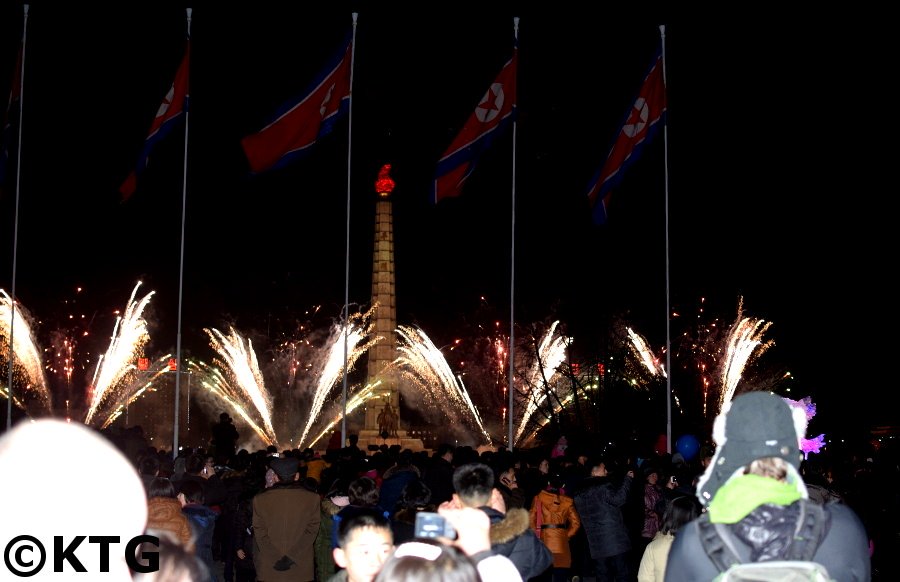 Firework displays are held on 31 January and 16 February and we gather at Kim Il Sung Square with locals to see them from there
What about Christmas?
Well, Christmas itself is not celebrated, but 24th December is a national holiday as it is the birthday of Comrade Kim Jong Suk, wife of President Kim Il Sung and mother of Chairman Kim Jong Il. The national heroine's birthday is usually celebrated with Mass Dances.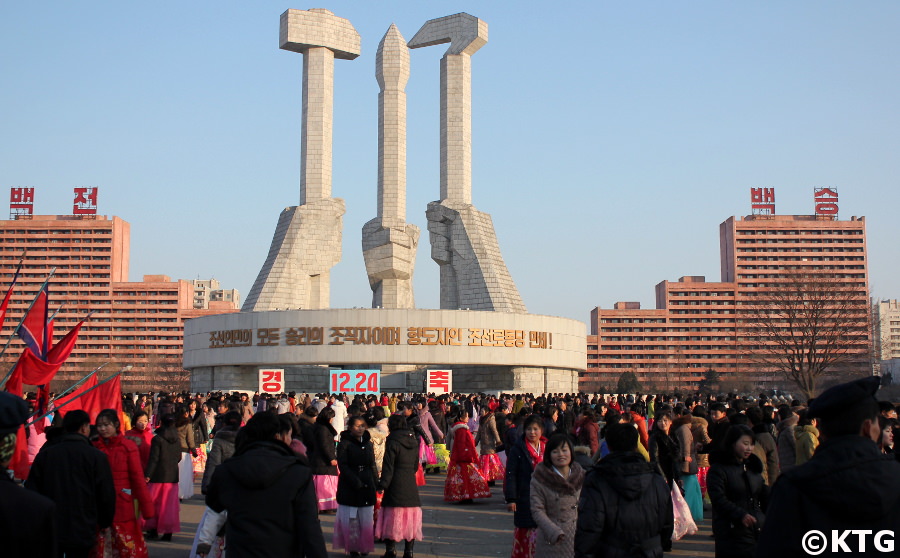 Mass Dances on 24 December to celebrate Heroine Kim Jong Suk's birthday by the Party Foundation Monument in Pyongyang
And don't forget Mothers' Day. This holiday is celebrated on 16 November and has become increasingly popular in North Korea these past few years.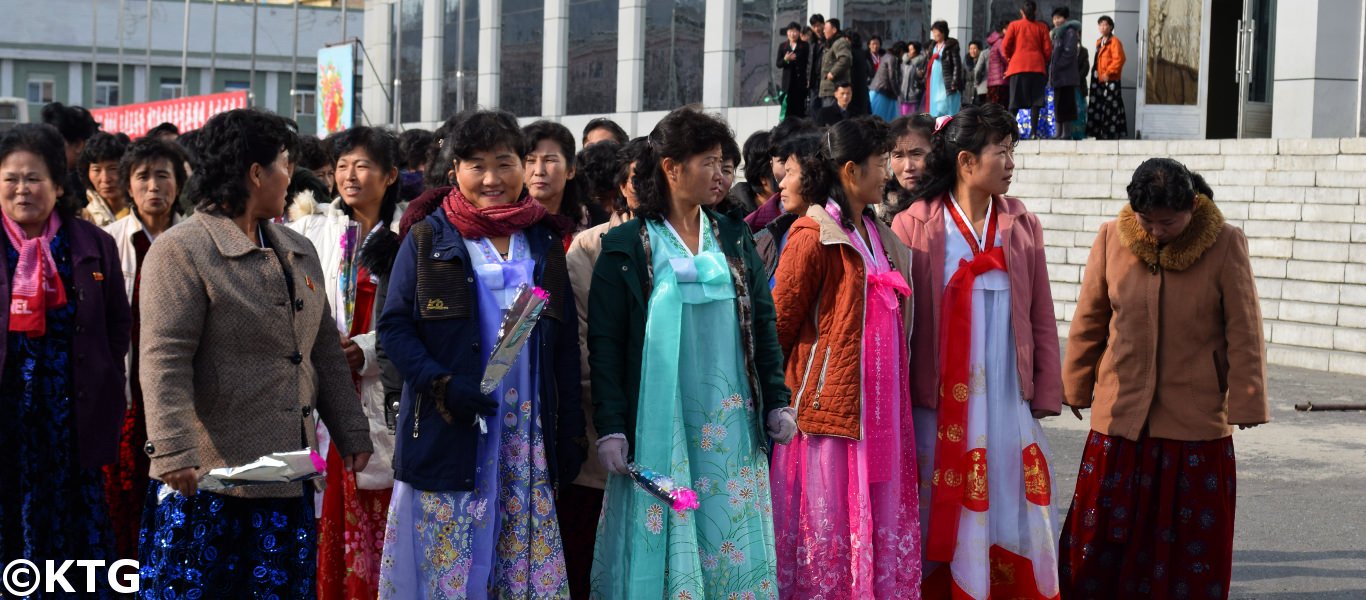 Mothers lining up outside the culture house in Nampo city on Mothers' Day
3. Budget Tours
Did you know that we arrange our budget tours in November and March? We do not cut on costs though and still stay at one of the best hotels in Pyongyang; either the Yanggakdo Hotel or the Koryo Hotel and that calls for a celebration!
Video of locals dancing in winter at Moran Park, Pyongyang
4. Ice Festivals
You can't really get them during other seasons! Ever seen a North Korean ice rocket, or an ice Juche Tower? Well winter is the time to see these beautiful North Korean ice sculptures.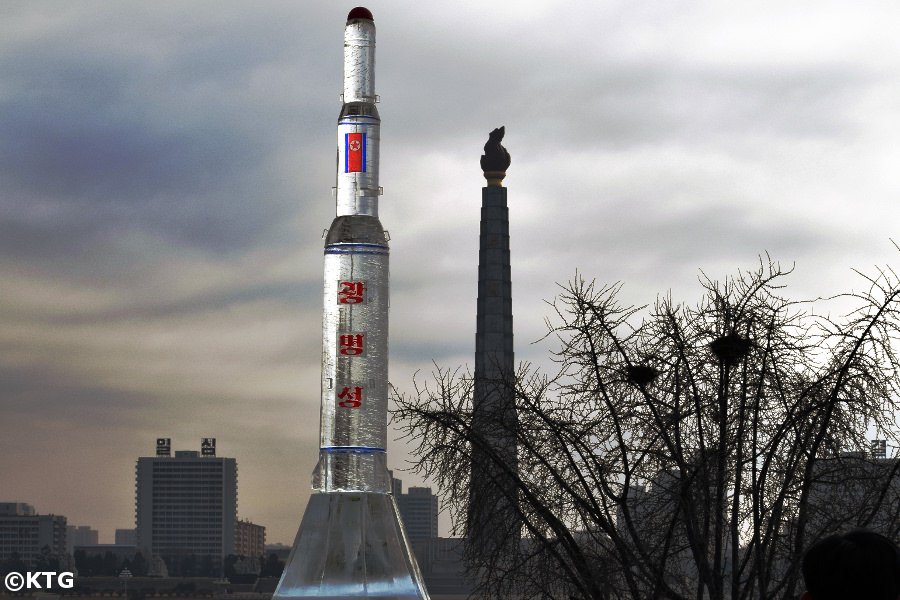 5. Skiing
If you tend to hit the slopes in winter, why not do it at the Masikryong ski resort?
You will be able to stay at one of the most luxurious hotels in the DPRK too.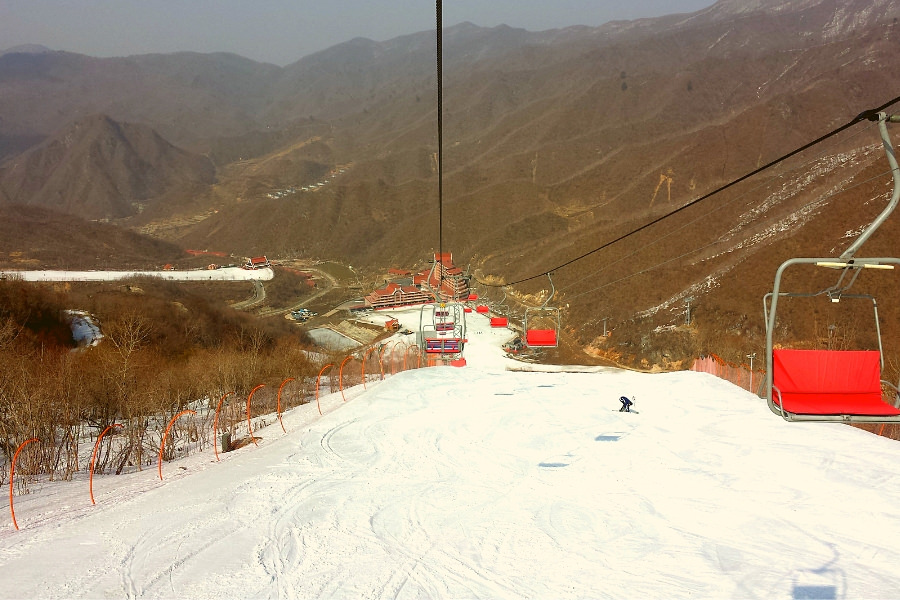 6. Snowmen
Ok, so this post is about the top 5 reasons to go to North Korea in winter, but we've added an extra one! Why not make a snowman in North Korea? This is the only time of the year you will be able to make one.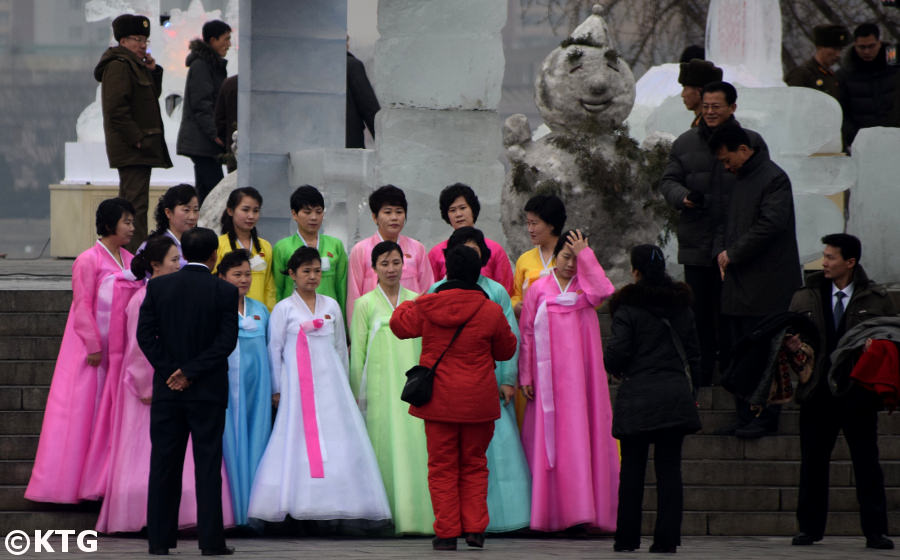 Locals gather for a group picture in winter
Snowman at the Yanggakdo Hotel. 2019/2020 New Year's Tour
To Sum Up
Make sure you bundle up well. Do not expect long trips around the country, many routes to mountainous areas will be blocked because of the ice/snow, and be one of the only tourists in the country to be able to have some winter fun in North Korea!
Any stories, impressions or questions regarding travelling to North Korea? Write them here!
Please fill in the spaces below: