North Korea Tourism - Tours & Dates
There has been an increase in North Korea tourism, at least percentage wise, over the past decade. We have first handedly witnessed this over the years and have been asked by our partners in Pyongyang to explore new forms of tourism in North Korea.
Korean guide, Song Hyang, at the Kumsusan Memorial Palace of the Sun, Pyongyang
As a result we are always looking to expand routes and to offer travellers the chance to have new ways to explore DPRK. If you may have any specific speciality requests regarding your trip, please feel free to contact us as we have seen that the array of touristic opportunities in the country has exponentially increased over the years and we are always opened about discussing new forms and ways with potential travellers and Pyongyang.
The Grand People's Study House seen from Kim Il Sung Square
Below is a list of the different types of tours we offer in North Korea (DPRK).
Please pay attention to the application deadline of our group departures. Once interested in a tour please send us an e-mail at info@north-korea-travel.com and we will contact you within one business day to inform you whether there is availability for your desired tour. Alternatively you can contact us via phone or Skype.
All our tours, whether group tours or independent tours, include all costs from Beijing to the DPRK; transportation costs, meals, guide fees, twin room accommodation in North Korea (in the top hotels located in Pyongyang) and any entrance fees to the sites you will visit in North Korea.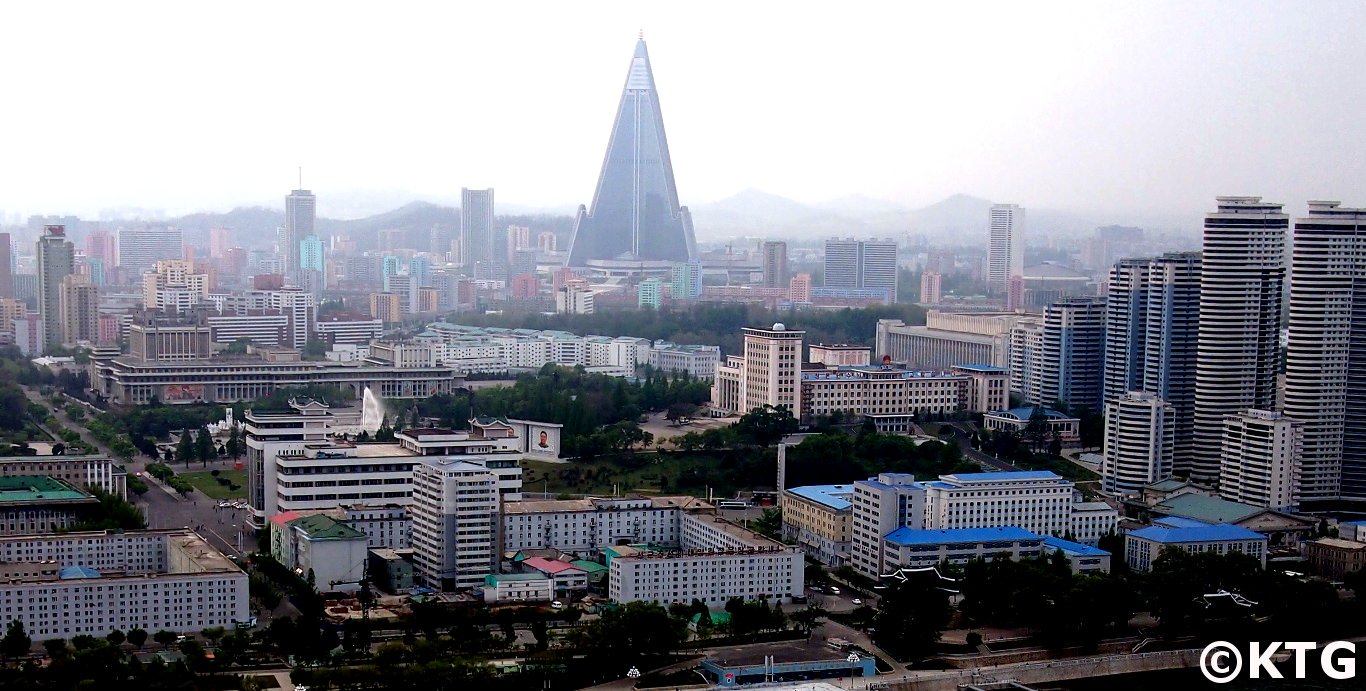 The Ryugyong Hotel in Pyongyang has undergone a lot of change these past few years
It is also possible to enter North Korea from Vladivostok in Russia, Shenyang (which is where we are located) and Dandong in northeast China. Please check our Air Koryo timetable page for more information regarding plane schedules into North Korea. As for trains, there are daily departures to Pyongyang now.
North Korea Tourism - Independent Travel
For independent tours, please send us an e-mail stating how many people you are and the date you will like to go to the DPRK as well as the number of nights you will like to stay.
Locals at the Central Zoo in Pyongyang
Please contact us at mail@north-korea-travel.com if you are not certain about joining our tours but would be part of our mail list and receive updates on our trips to North Korea.