Panmunjom - North Korean side of the DMZ
Panmunjom (Panmunjeom) - The Korean DMZ, the most militarised de-militarised zone and borderline in the world, it was described by former US President Bill Clinton as the "scariest place on Earth". You will have the chance to see the dividing line from "the other side" and hear the North Korean version of the story.
360 view of the DMZ
Image of the lovely guide, Miss Yu, at the DMZ.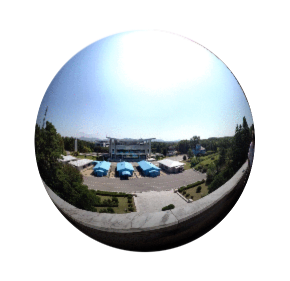 Once at the entrance of the DMZ a North Korean soldier will accompany you and your guides in your coach / bus. You will then be given a briefing regarding agreements made at the end of the Korean War in 1953. After this you will be taken to the actual border line between the two Koreas and more than likely see western tourists on the south side of the line. You will also be able to step into, at least for a few meters, South Korea.



Many of our customers describe their visit to the DMZ as one of the highlights of their trip as it is home to one of the last remaining conflicts of the Cold War and the tensions surrounding the demarcation line are tangible.