About KTG
At KTG® we strive to promote tourism in the DPRK in order to increase the number of people visiting this unique country. We have been offering tours to the DPRK working directly with Pyongyang on an almost daily basis since 2008.
Our Team
Rayco Vega
Rayco was born in London but is originally from the Canary Islands in Spain. He graduated from Lancaster University majoring in Business Management and minoring in French. Rayco first moved to China in 2004 and studied Mandarin in the northeastern city of Dalian at Dalian University of Finance & Economics.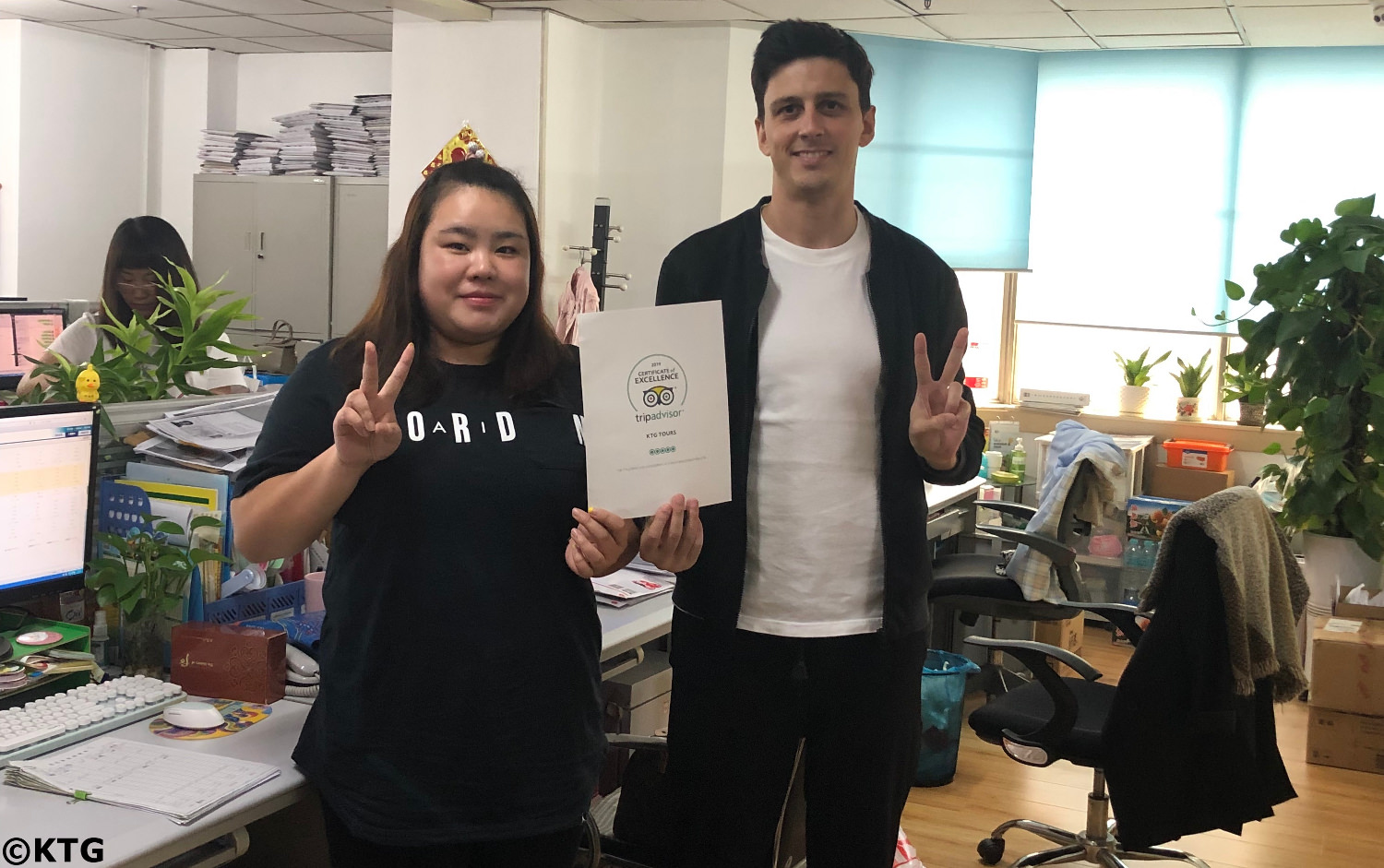 He's been involved in the tourism industry since 2002. Having interned one year in France at one of the major world organisations in the travel sector, promoted tourism in remote rural areas in Spain, arranged accommodation for athletes' families for the 2008 Beijing Olympics and led bike tours through the Chinese capital's small alleyways (hutongs), Rayco has been able to experience a wide array of aspects of tourism and truly believes that, if sustainable, it is beneficial to locals.
Rayco is passionate about the DPRK and has been deeply intrigued by this country since he cares to remember. He has been arranging tours to the DPRK and going in with groups since 2008. He sees tourism in the DPRK as a way to help promote understanding and friendship between Korea and other countries as well as a way to allow us see aspects of the DPRK that we fail to see in the media at home. He is too the proud designer of our Pyongyang Marathon Tours logo.
Tim Harrington, UK
I have always been fascinated by the DPRK because of its mystique. Being the last country of its kind, I wanted to travel there and experience it for myself after hearing so much about it in the media.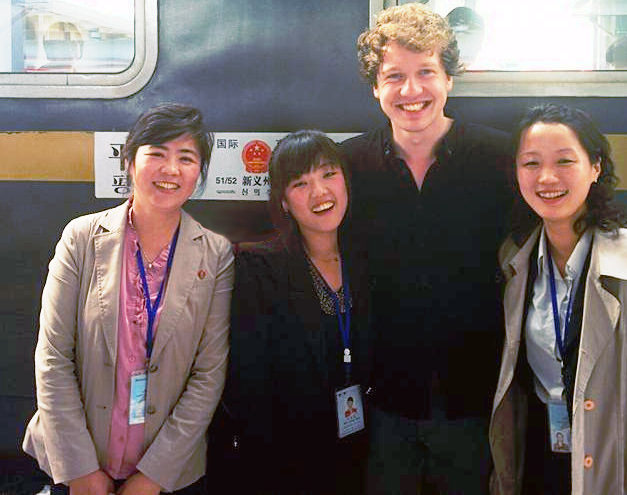 Tim with local top guides; Ms. Chae (Spanish speaking guide), Miss Kim (English speaking guide and a celebrity in the DPRK tourism world), and Ms. Chae (English speaking guide)
I finally got my opportunity with KTG after studying in South Korea. I joined Rayco for the National Day tour a few years back. The most interesting part for me was sitting down and talking with the Koreans about their culture, while also being able to tell and show them my own.
Youtube video of Tim "On the Go" in North Korea

Then at another time I found myself dancing in a park in Pyongyang with a Korean lady (I believe there is video evidence on this website!). After pulling out a few western moves that must have been completely alien to Koreans, the next thing I know I had a crowd of at least 50 people watching. This was one of the many ridiculous, yet amazing, things that happened in that unforgettable week. What I also loved was the social side of the KTG group. I tend not to join tour groups when travelling, yet sharing that experience with a group that was big enough to meet many interesting people, yet small enough to have flexibility and not feel part of a crowd added so much. The tour was so interesting and thought provoking that I wanted to do it all again and share that experience with others and did not hesitate a second when the chance to join KTG came up.
Below is the video Tim refers to

I graduated with a masters in Physics from Imperial College London and I've been very lucky to be able to travel a large part of the world. I love experiencing new and different cultures and North Korea has to be the most interesting for me. It really does not get old. I'm still trying to beat the Korean lady that works behind the hotel bar at pool and I still enjoy having a drink and a sing at karaoke with the Korean guide at the end of a busy day.
Jong Ran Hyang, Korean Prefecture of Yanbian, China
Hello! My name is Jong Ran Hyang. I am Chinese of Korean origin (Chosonjok) and I am from the Korean Prefecture of Yanbian in Jilin Province, Northeast China. My mother tongue is Korean. I am in charge of arranging tours to Rajin and Songbong (Rason) in DPRK, which is close to my hometown, and also of making tour arrangements in Yanji and other places in Yanbian.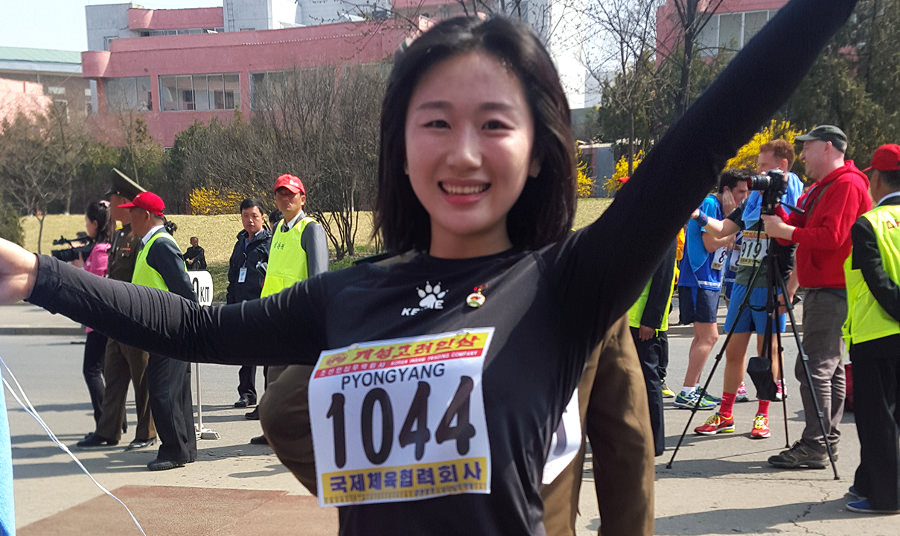 I like Korea very much, but my favourite part is Rason. The dialect there is exactly the same as ours in Yanbian! What I like most about going to Korea is speaking to the local guides and drivers, they are so friendly and very curious when they see that I am Chinese Korean. It is also very interesting for me to meet foreigners from around the world.
I enjoy sports a lot and was the first person in our group (including men) for our Pyongyang Marathon Tour in 2016! However, Rayco told me that this does not look good on our travellers, so I am not allowed to be number one again in our group for future marathon tours.
Jenny Jing, Hubei, China
Jenny is from Hubei Province, China. She majored in English & tourism and is our China tours specialist. A former guide herself, Jenny is a passionate traveller and has over a decade of experience in arranging trips for Westerners all over China. If you would like to explore the ancient streets of Beijing, the modern sky scarpers of Shanghai, the beauty of Tibet, or anywhere in China, Jenny will be able to assist you.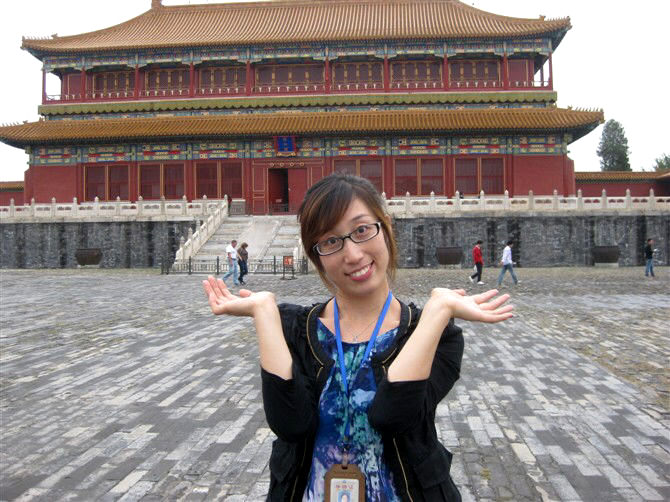 Our Company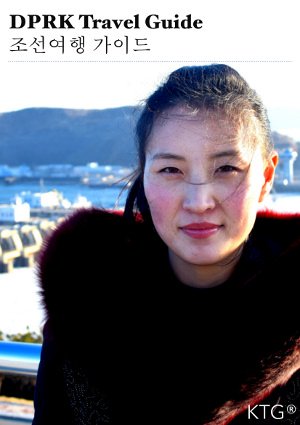 We are registered and located in Shenyang, in the Northeast of China. Only one hour away from the DPRK border by train and one hour flight away from Pyongyang, being here allows us to go in regularly to Korea and to be in daily contact with our Korean partners in China and in Korea.
As a fully licensed International travel agency located in China (meaning a travel agency registered in China and completely eligible to arrange inbound and outbound tourism in China) we offer too trips anywhere in China including Tibet. Please do contact us if there are any specific places or trips in China that you would like us to arrange for you.

This department and website is run by Westerners based in China and in charge of arranging tours for Western tourists. Guides in Korea are English speaking (we can arrange for guides speaking other languages too upon request) and our travellers are often accompanied by a Western staff member (please note that if going on a private tour you will need to let us know beforehand if you would like to be escorted by a Western staff member).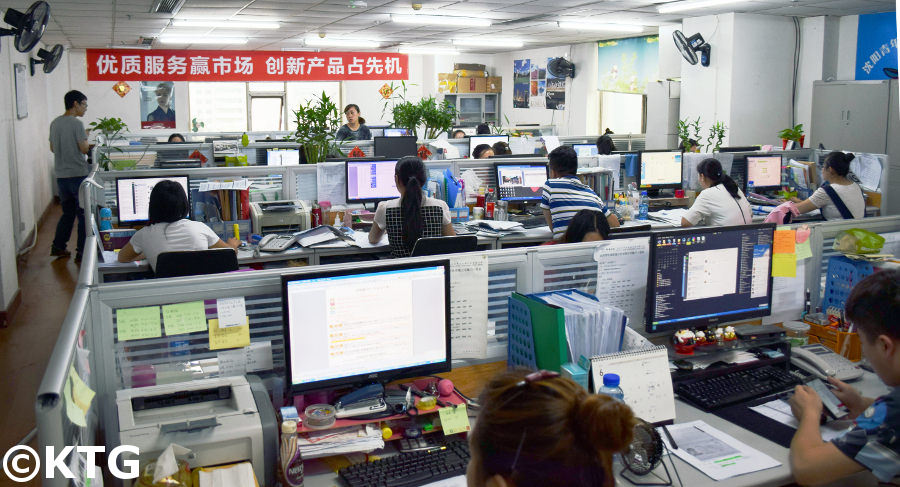 Trips for Chinese groups are arranged separately by another department in our agency that works with different travel partners in Pyongyang.
PayPal & Safe Payments
We understand the importance for travellers to be able to make safe reservation payments online and as a result offer a variety of payment options.
We are verified PayPal members and accept PayPal for any tour reservation payments.
PayPal allows you to make payments safely online via a PayPal account or directly by card if you do not have a PayPal account without having to provide the recipient your card number.

We also accept direct card payments at our offices as well as bank transfers in a variety of currencies.

North Korea Travel Guide
Apart from providing small sized fixed departure tours, fully customisable private tours and trips in China, we offer an array of information ranging from travel destinations in Korea to general information regarding the country.
China Tours
Our fascination of DPRK extends too to Northeast China where we offer a wide variety of trips in areas bordering North Korea, namely the Korean Autonomous Prefecture of Yanbian in Jilin province (bordering the Special Economic Zone of Rason in DPRK and Russia), Shenyang capital of Liaoning Province and home too to a large number of ethnic Korean Chinese citizens, and Dandong, the border city bordering Sinuiju (where we offer the latest extension tours available upon departing from North Korea).
Trips in China can be arranged before or after your visit to DPRK.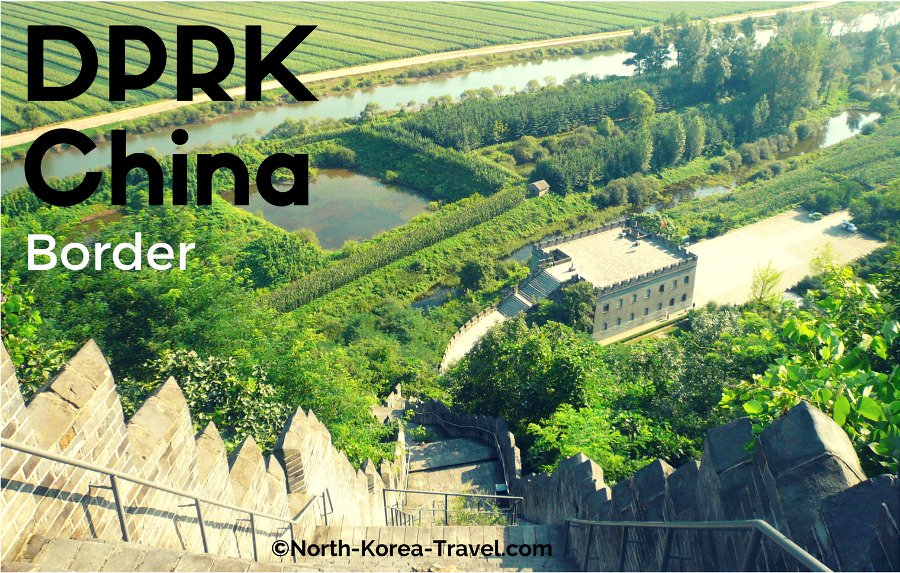 Picture of the Great Wall in Dandong. The fields across the thin stream are in DPRK.