Rason Special Economic Zone in North Korea
Interior Borders, Casinos, Giant Markets and Economic Experiments
Rason is the first and largest Special Economic Zone in North Korea. Located in the far northeastern part of the country, this is where the DPRK flirts with economic reform. Before mobile phones were launched nationwide for example they were used here. Several international businesses are based here and there is definitely a different feeling to this part of North Korea when compared to other areas of the country.
The name Rason comes from a combination of the names of Rajin city and Sonbong county. We offer trips to this peculiar area of the DPRK. Please read below to see what there is to see and do there.
Join our Mailing List for Updates!
This is a unique part of North Korea and one of the least visited places in one of the least visited countries in the world. By unique we mean that it is the first Special Economic Zone in the DPRK and has a particular location, bordering Northeast China and the remote area of eastern Russia.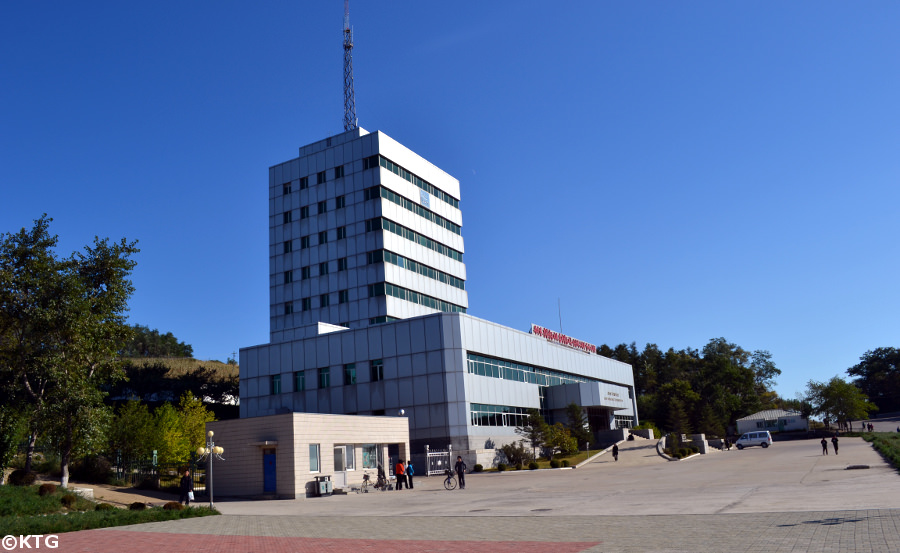 Rason International Communications Building - This region is full of signs that it is a Special Economic Zone
Trips to Chongjin and the breathtaking Mount Chilbo, where you will be able to stay with a North Korean homestay, can also be arranged.
The goal of this section is to let you know about this remote DPRK region, the itineraries that can be arranged there and information on the surrounding region in China.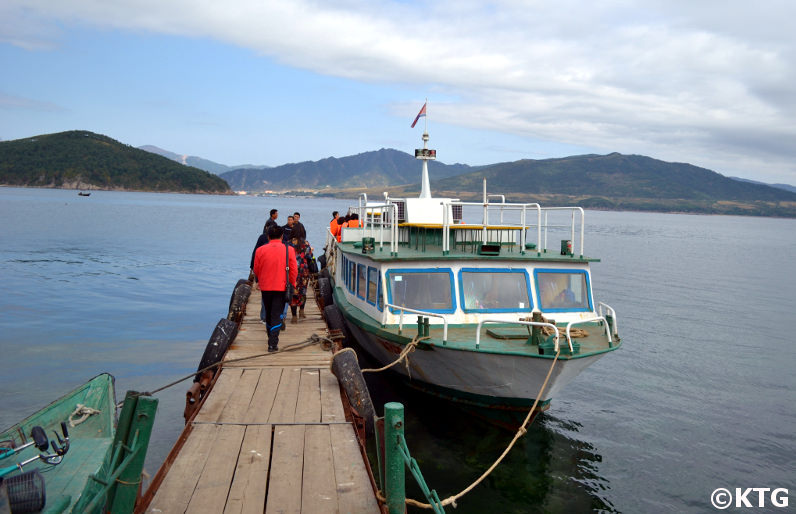 We can take a boat ride at Pipha Ilse and see some sealions in their natural environment. The water here is unpolluted and crystal clear.
Background Information about Rason
Rajin and Sonbong together make up a special economic zone created in the early 1990s to attract foreign investment in the DPRK and usually used as an "economic experimental area" in North Korea. The name usually used for this area is the combination of the cities Rajin and Songbong i.e. Rason. Hardly any Westerners visit this remote part of the country. We will be able to visit for example a local bank, the Golden Triangle Bank, and a private market where locals sell and buy goods.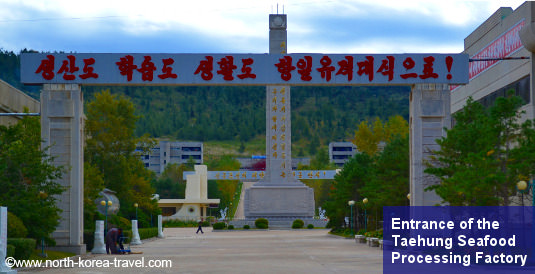 Location and how to get there
Just to add to the uniqueness of this area, this area borders both China and Russia and it is possible for you to end your tour in either country!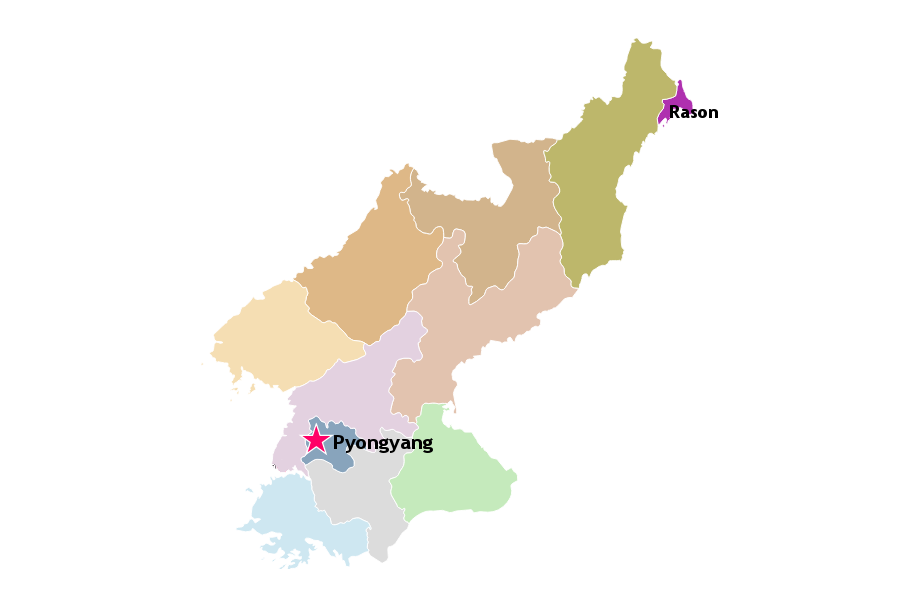 We can now start our tours to Rason from Pyongyang or from Yanbian in China (more information below) or Pyongyang itself by train.
The Chinese area that borders Rason is the Korean autonomous region in Jilin province called Yanbian in Chinese (Yongbyon in Korean); a mishmash of Chinese and Korean culture merged into one.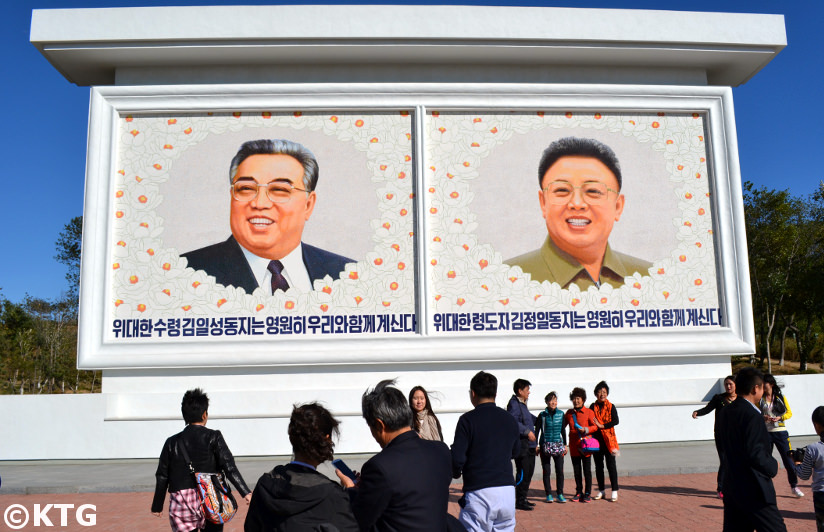 Is it possible to go from Pyongyang to Rason and vice versa?
There are several ways to access this corner of North Korea:
Domestic train from Pyongyang: Please check our blog post for more information about the 30 hour train ride that takes you across and up North Korea! Trains run one to two times per month only.
Domestic flights from Pyongyang: There are now a series of DPRK domestic flights that allow a visit to Rason from Pyongyang by plane to be logistically possible.
From Yanbian: By far the most common way to enter Rason. If you would like to visit both Pyongyang and Rason you can end your Pyongyang and DPRK "mainland" tour in Dandong and then take a speed train the next day from Dandong to Yanji (5 hours and 35 minutes) and then head the next day from Yanji to Rason. Moreover flights have been scheduled from Yanji to Pyongyang though this is not common. This means that you can exit a tour to Yanji from Pyongyang and then go on an extension to Rajin and Sonbong or visit this special economic zone first and then fly from Yanji to Pyongyang without having to take the speed train from Dandong to Yanji.

On the Russian side it is possible to exit the DPRK via Khasan and then from there you can move to Vladivostok and fly to Pyongyang.

Please note that we can help with the following flights: Pyongyang – Yanji, Yanji – Pyongyang, Pyongyang – Vladivostok, Vladivostok – Pyongyang. For your "mainland" DPRK visa this can be handed to you in Beijing, Shenyang, Yanji or Vladivostok (if you are not obtaining it in your country of residence). Currently trains from Rason to Khasan are on specific dates. Please contact us for more information. Flights from Vladivostok to Pyongyang are on Fridays and Mondays but these schedules vary so please contact us beforehand if interested in any of these options.
What to See
Ok, so what is there to see and do in Rason? Let's get to it!
Golden Triangle Bank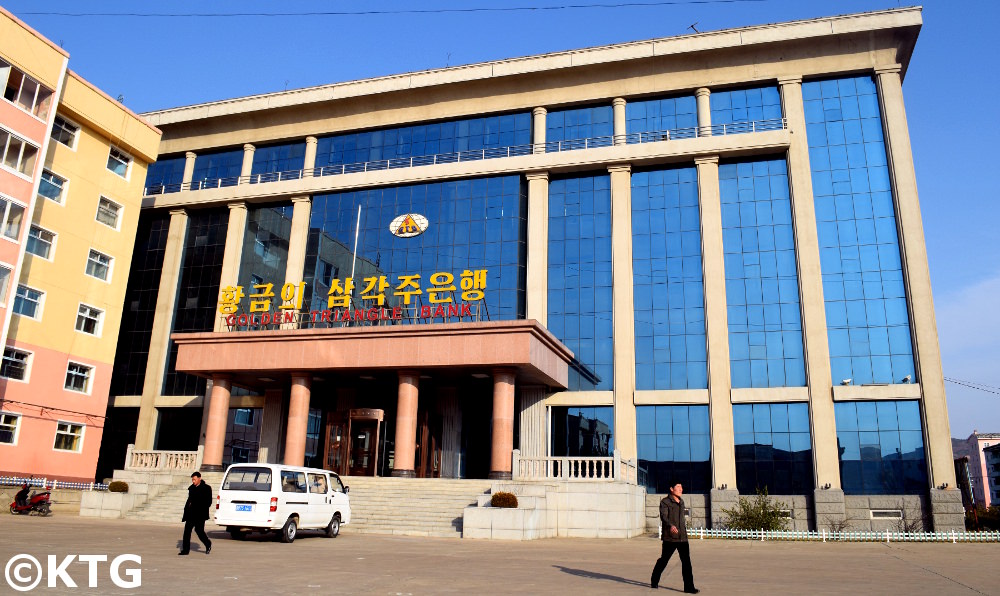 This is the only bank in the DPRK where non-Koreans can open a bank card and obtain Korean Won. You can obtain Korean won when going to the Kwangbok store in Pyongyang, in fact we regularly arrange a visit there, but you need to exchange it back when leaving the store.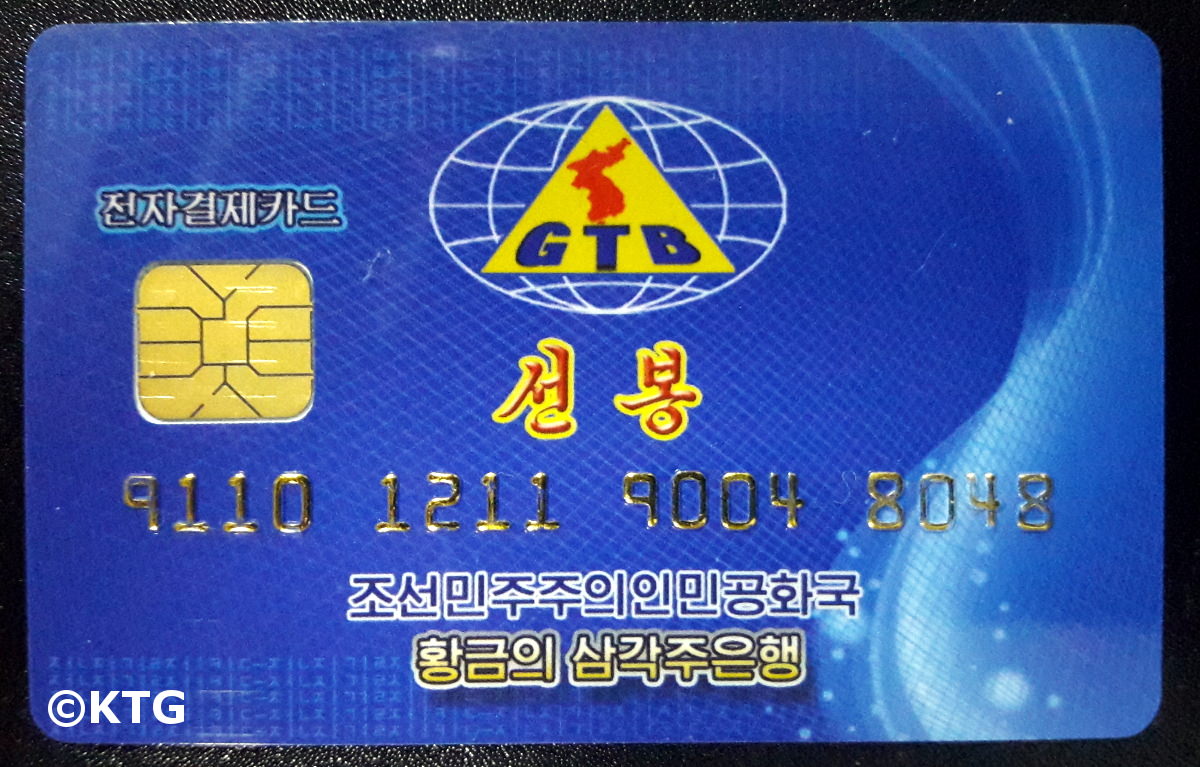 Wait, you can obtain a North Korean bank card? Yes, the minimum deposit is 25 RMB (around 3 Euros). You will be asked to enter a 4 digit pin and voilà the card is yours. The process is much quicker than in other countries. This card is basically a cash card.
If it weren't for the portraits of the leaders, propaganda posters and lack of advertising for financial products, you would not guess that you were in the DPRK.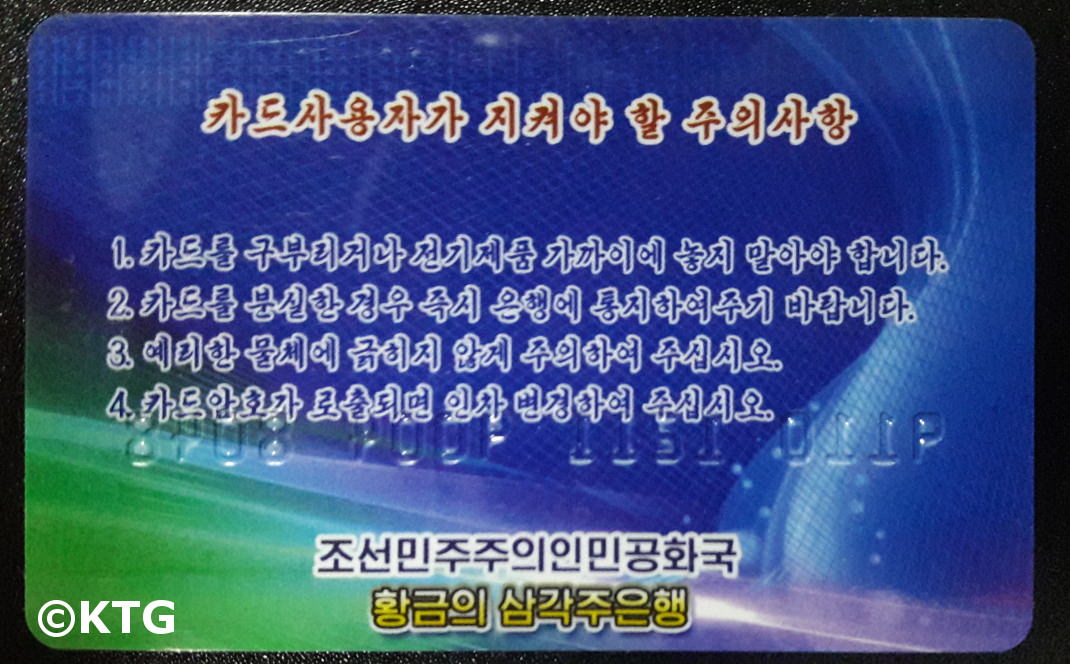 It is handy to stop by here if you plan to go to the Rason market; an enormous market where you can pretty much buy anything, though foreign currency can be used there too.
Handy tip: like in the rest of the DPRK they do not accept any torn foreign bank notes and they do not accept old USD bills.
Rason Market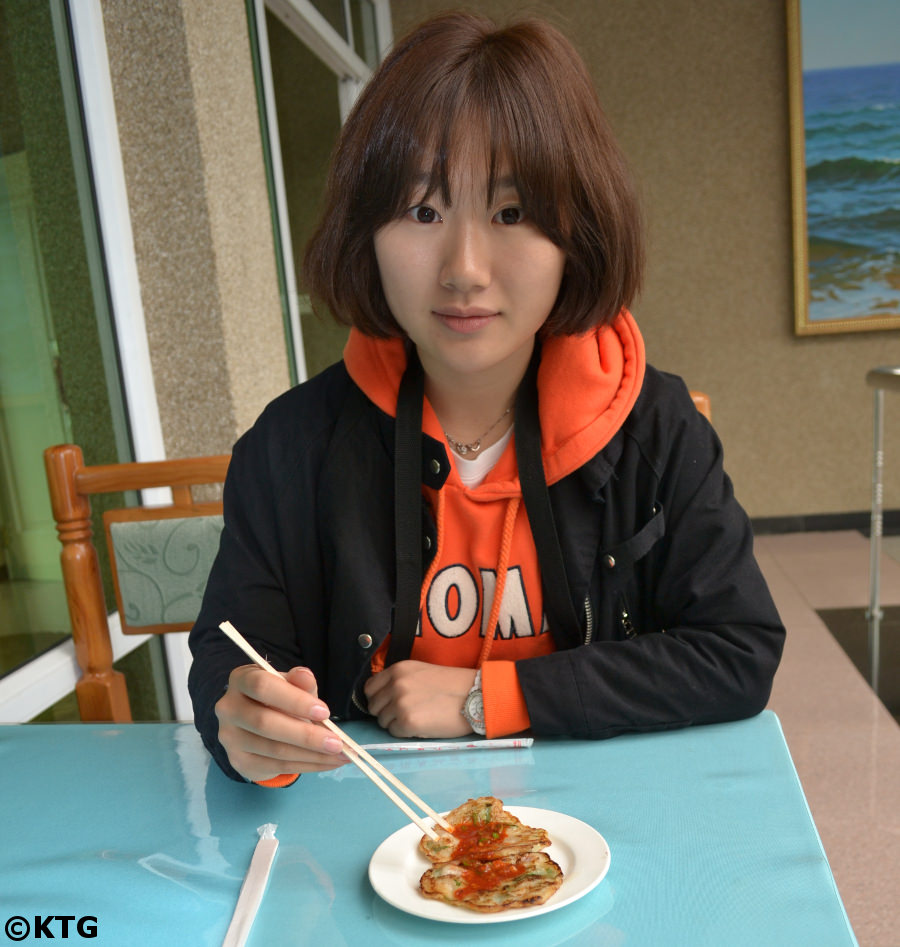 It's a pity that we are not allowed to take pictures here because the place is thriving, fascinating and packed with all kinds of goods and people. Fancy a North Korean suit? You can purchase one here for as little as 200 RMB (around 25 Euros) whereas in the capital it will be over 100 Euros! Products here are either from China or local Korean ones. Chinese goods tend to be more expensive.
KTG's Ranhyang, a Chinese Korean from Yanbian, trying some food at the Rason Taehung Trading Corporation. We cannot take pictures at Rason Market itself unfortunately.
The market has different departments, each selling products related to each other. So you have a floor with food, another with clothes, a section with electric goods, instruments, etc. When you leave this huge market you will notice several warehouses and stores outside too where goods are sold too. Football kits, electric fans, fresh seafood, bicycles, motorbikes, kayagums (traditional Korean instrument), fruit... you name it, this market has it!
How about the DPRK national football kit?
Well, this is something people usually ask about. Basically they are not mass produced and sold. So whereas you can obtain a North Korean football jersey it will be one belonging to no team, basically just used to have some fun. You can get a DPRK national football team jersey in Pyongyang at the souvenir shop by the Arch of Triumph but it is not an official one.
Construction is booming in Rason, so you will see a lot of building and interior decoration material on sale just outside of the market.
Interesting Story; Is it all a show for foreigners?
One of the local Rason guides, Mr. Kim, once told us that he was guiding some travellers from the US (this was before the US imposed a travel ban on its citizens from going to North Korea) through the market.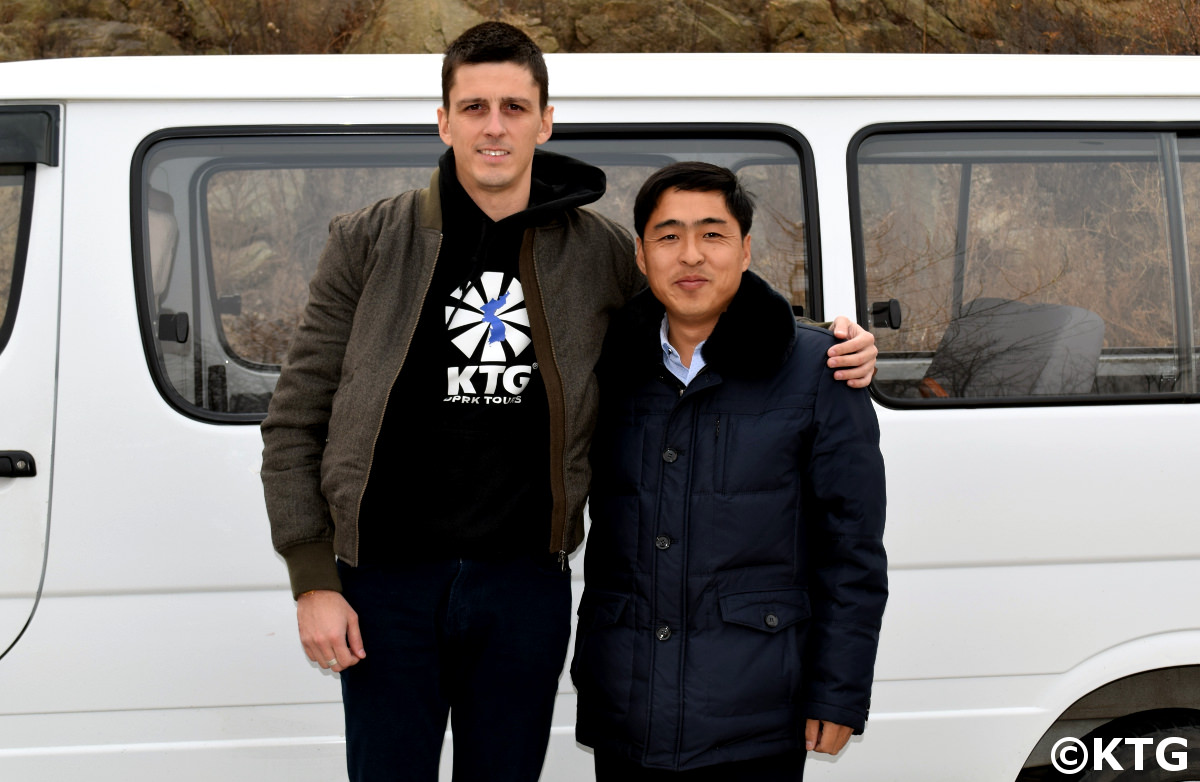 One of the travellers could not believe that there were thousands of people buying goods nor the sheer amount of different goods that were being sold. He looked at Mr. Kim straight in the eye and said "Mr. Kim, I hear a lot on the news that people are very poor in Korea and that they cannot buy anything. But now you bring us here to this busy market. Mr. Kim, please tell me the truth. Is this is all fake and just a show for us?" to what Mr. Kim, in utter surprise, replied "You are VIP guests to me and to our travel company, but you see all these people buying and selling? It is impossible for you to be a VIP guest to all of them!"
Rason Taehung Trading Corporation
So the name itself may not sound too exciting, but this is a fish food processing factory which not only gives you the chance to see how this coastal factory operates, but you will be able to sample the local seafood and fish processed here which will be cooked for you on the spot!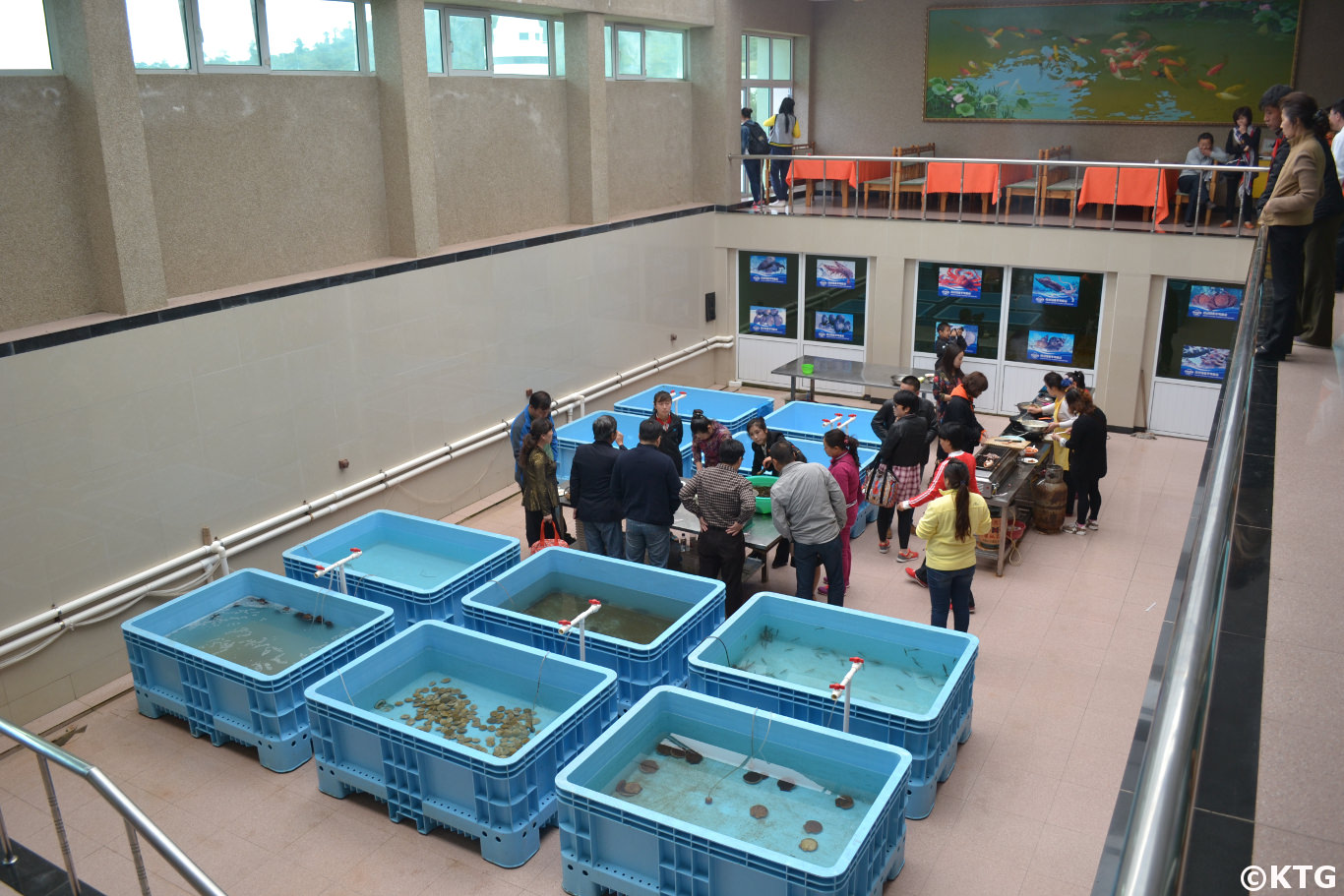 Travellers picking their food at the Taehung Rason Corporation
Ha'en Park
Right by the sea, it has a waterpark and is very popular amongst locals.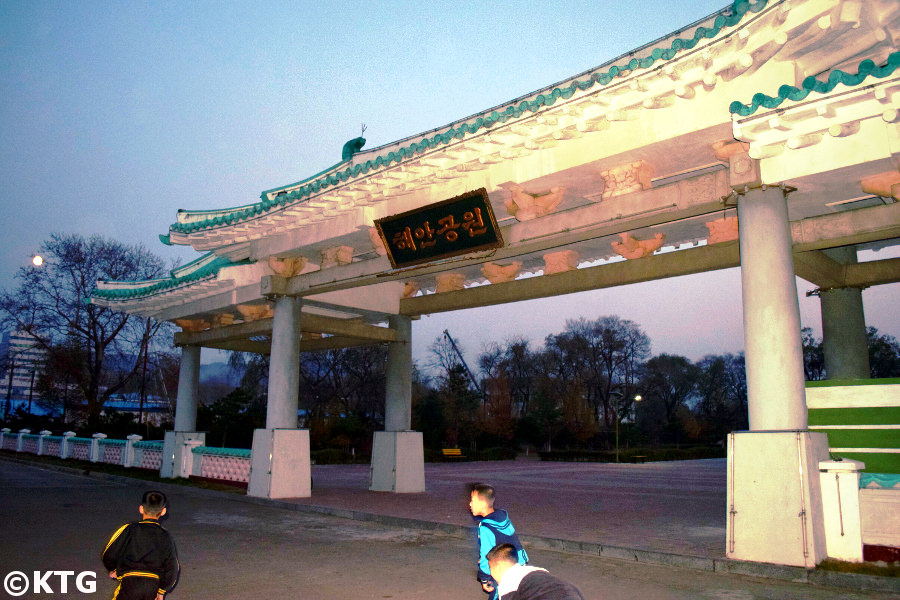 It is common to see children having fun and skating in the park.
Czech Bar
An interesting, and quite random feature of the park is that there is a Czech Beer Bar.
They serve imported draught beer and have tables outside in the summer. All in all, this park is great to just relax and have a stroll after a busy day in Rajin and Sonbong.
Rajin Port
It is possible to go to one of the ports in Rajin.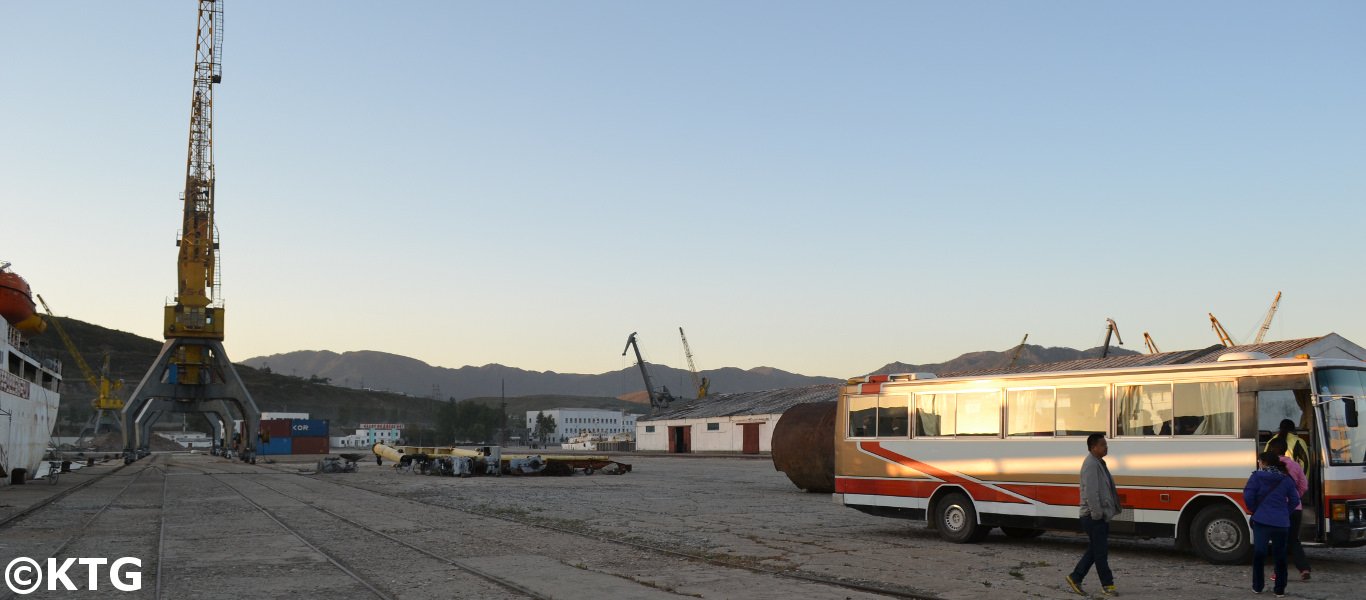 You may stumble into Russian sailors, it is also common to see them in the market. Rason is located in a strategic commercial area; connecting the landlocked Northeast part of China, Russia, DPRK, South Korea and Japan altogether.
The famous Mangyongbong ship, which was once harboured in Wonsan and was used between DPRK and Japan until 2006 is located here.
Kindergarten
You will be able to see the kindergarten facilities and at the end the children usually put on a show for visitors.
These are truly impressive. You will encounter many Chinese tourists here. Please note that although this is a remote area of the DPRK that many Chinese tourists, especially from landlocked areas in the Dongbei (northeast) region of China go to Rason.
Apart from business and investment, the sea, fresh & cheap seafood and perhaps for one or two people the fact that there are several casinos in Rason, attract many Chinese travellers to the area.
Kimilsungia and Kimjongilia Flower Exhibition
Entrance of the Flower Exhibition Centre in Rason
As you may know, these flowers were named after the Leaders of the DPRK. If you visit Pyongyang you may see thousands of people gather at the exhibition centre in the capital on major holidays, such as the birthdays of the leaders.
Rason has its own center too where you can see how both flowers are cultivated and where seeds are sold (the cost is 20 RMB, around 2.50 Euros).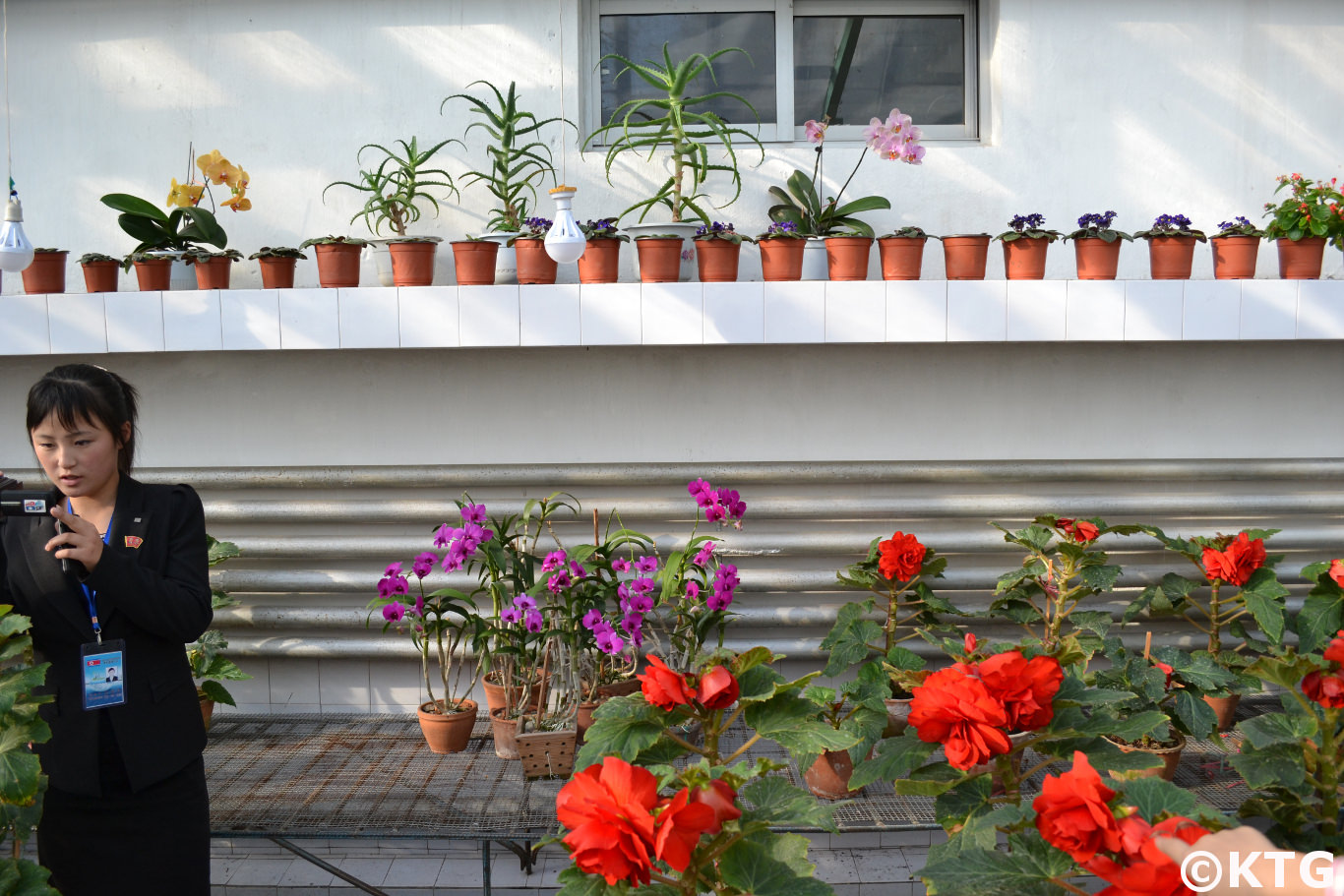 Pipha Islet
A beautiful part of Rason, this islet is connected to the "mainland" by a narrow stretch of land.
Views of Pipha Islet from the Bipagak Hotel. You can see the Imperial Hotel & Casino to the right of the islet
We usually have some seafood in the area and can have a stroll around. The islet is probably best known for being right next to the Imperial Hotel & Casino.
Seal Watching
Probably not something you expect to do when going to North Korea.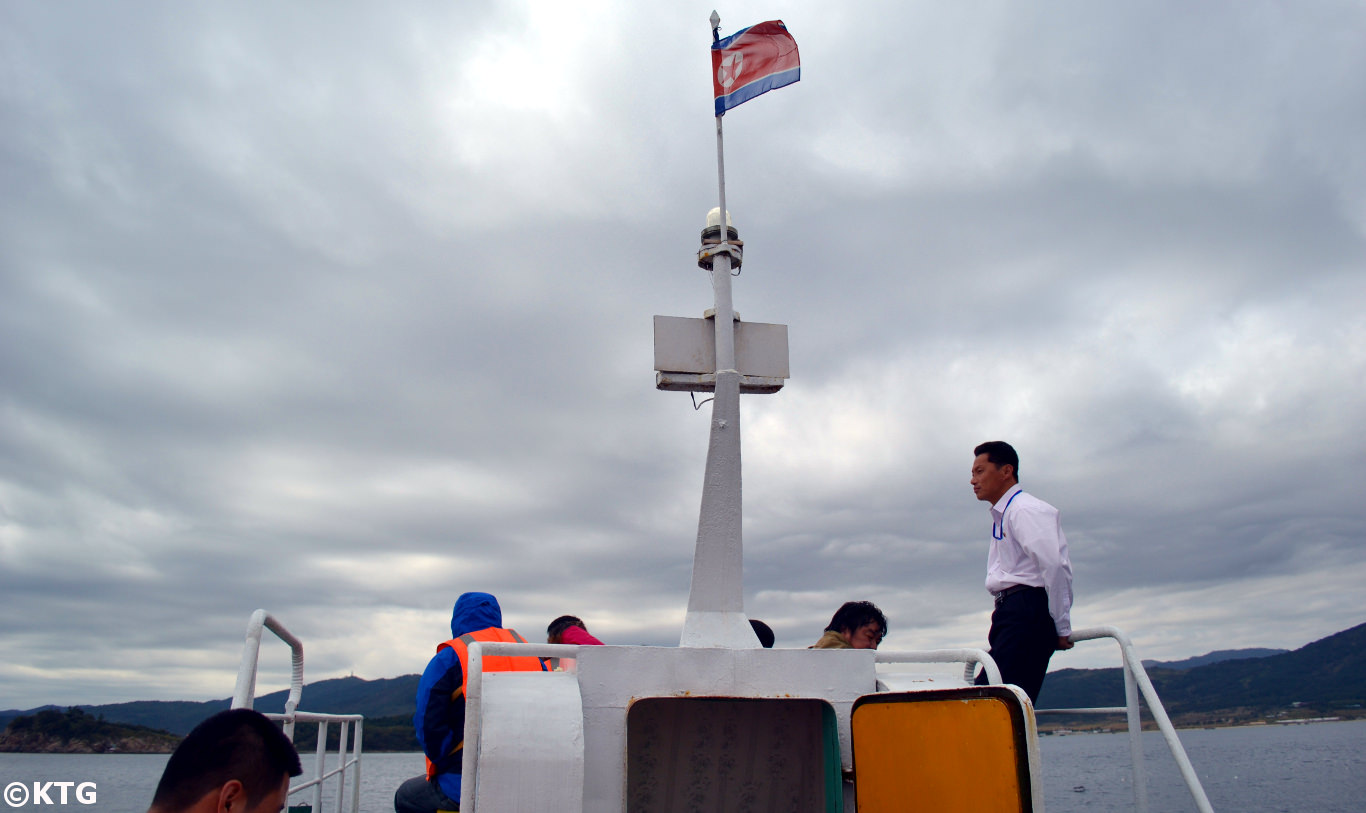 Apart from being the most influential Special Economic Zone of the country and a potential trade hot spot in northeast Asia, Rason is a natural home to seals. We hop on a boat at Pipha Islet and set off to sea, seagulls following us all the way! After around 20 minutes we arrive at a point with rocks and full of seals. Quite a sight!
Salmon Breeding Fish Farm
Also located by Pipha islet, this area breeds, as you may have guessed, Salmon.
You can see the fish in different sizes. They also have seafood here such as sea urchin and crabs. The managers there have told us that the fishing and seafood industry has suffered a lot as a result of UN sanctions which do not allow the country to export these goods.
Northeastern Chinese businesses far from the sea used to be major clients as it was cheaper for them to buy seafood from DPRK and have it transported to them vs buying more expensive seafood from other areas in China, have it transported frozen to them.
For many businesses it also meant that it was much fresher. Take from example Yanji in the Korean Autonomous Prefecture of Yanbian in Jilin Province, China. It was very common to see North Korean seafood and fish, still alive, coming directly from Rason.
The drive from Rason to Yanji takes around 3 hours whereas going to Dalian, the other main option to obtaining fresh seafood takes over 11 hours non-stop. It therefore made a lot more sense for businesses in this area or those further inland which are still ever further away from Dalian to purchase their goods from Rason.
Rason Art Gallery
The gallery is basically a store as you can purchase any of the paintings shown, except for any with the images of the leaders. Nevertheless, the paintings are beautiful and having a look around as well as seeing what messages they convey is a more than worthwhile experience.
Rason Foreign Language Bookstore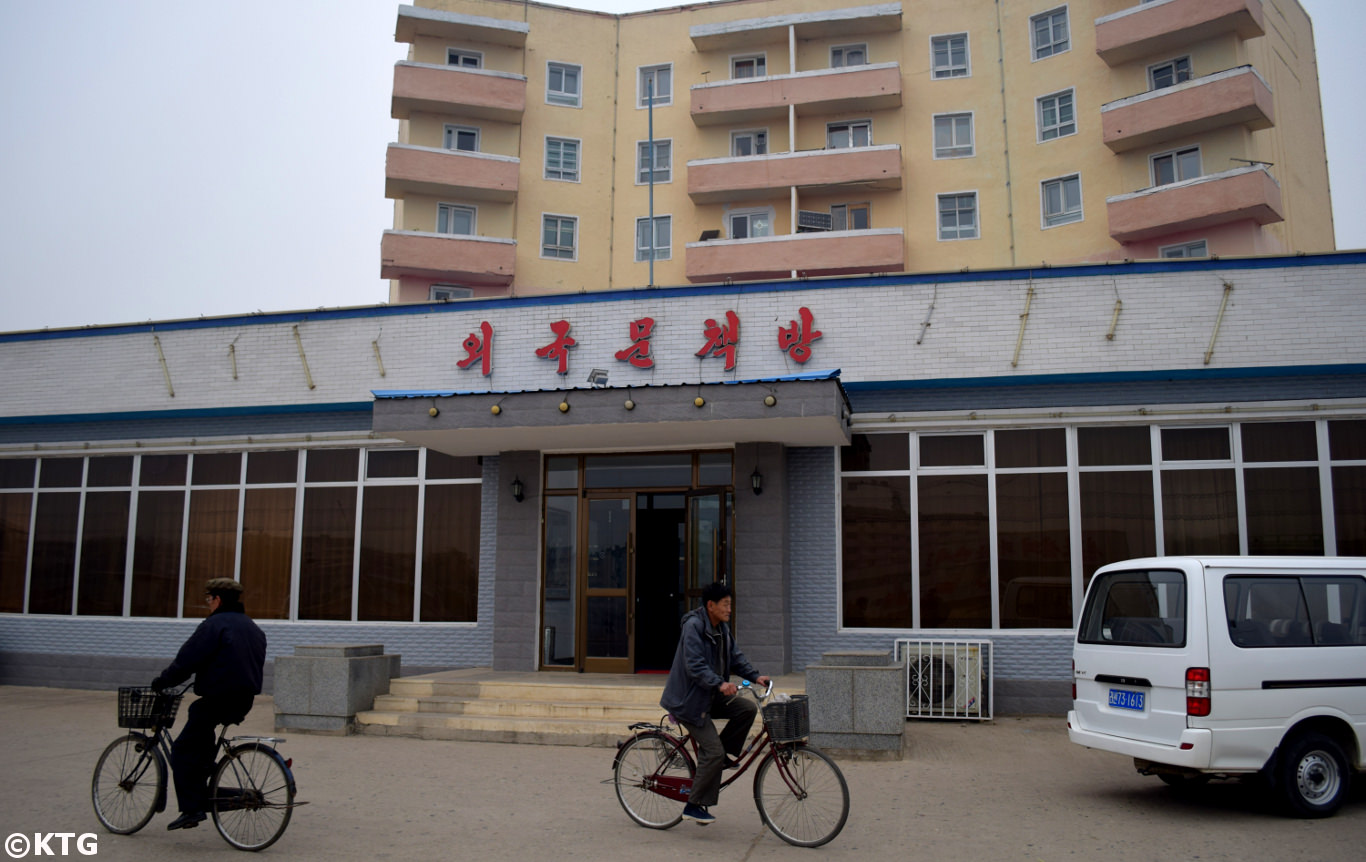 Most books are in Chinese but they do have them in English too. Apart from the "standard" books you will find in other parts of North Korea you will encounter some peculiar books that you will not find in Pyongyang. These include guide books on how to invest in Rason and the policies of the country regarding foreign investment in the area.
Fish Market
A wide assortment of fresh fish and seafood; from giant crabs to juicy prawns, you can pick and choose and for a low fee have a local chef at the restaurant cook what you purchased for dinner. Nothing like some fresh North Korean seafood with local North Korean beer to wash it down!
Rajin Orphanage
A newly renovated orphanage offering children excellent conditions.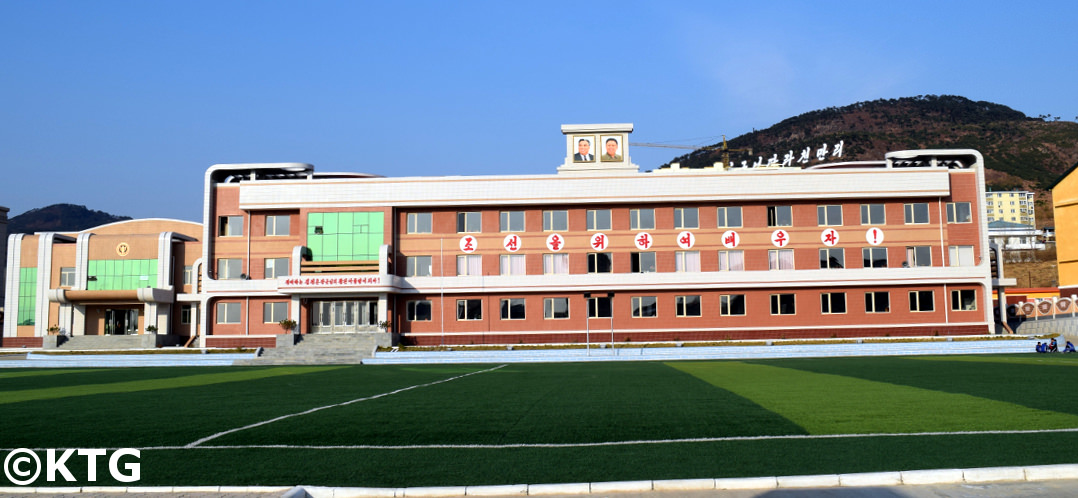 We have visited many orphanages in the DPRK over the years and have noticed a considerable improvement.
The orphanage has a lot of educational material on the walls blended too with propaganda.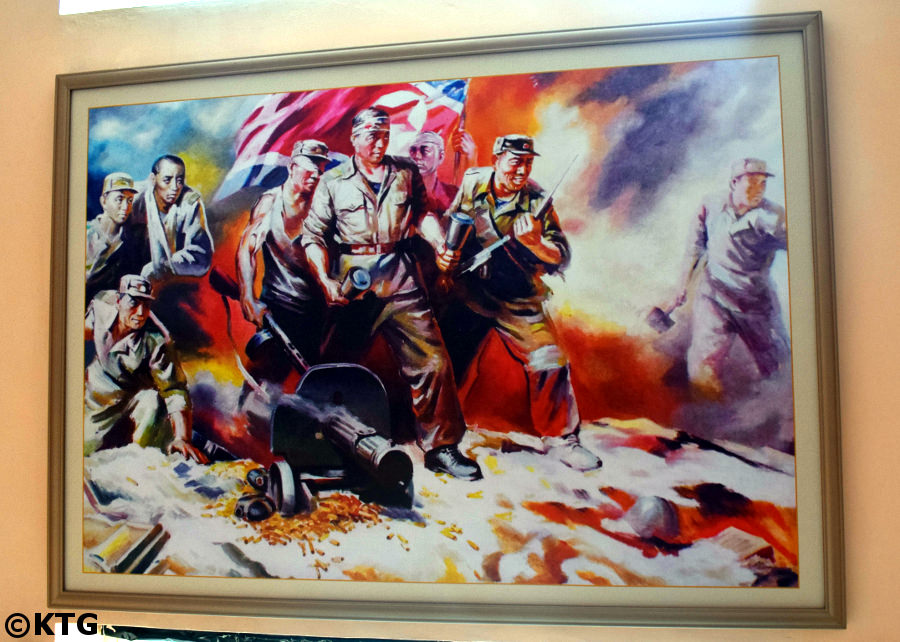 You can see for instances sentences in English and science formulae hanging on the wall next to paintings of Korean people suffering during Japanese colonisation, a group of children and an old man having captured a US soldier or a group of Koreans burning to death while defending some trees which have the inscriptions of the leaders names. Visiting educational facilities in DPRK gives one a great insight into what values are taught to North Koreans.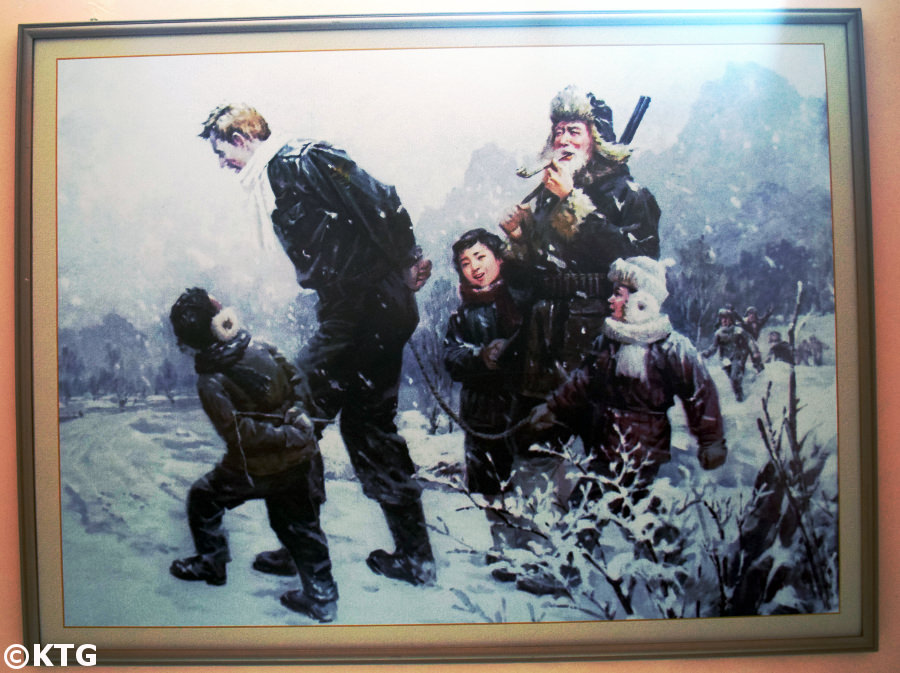 Foreign Language School
Great chance to interact with the local students and teachers in English!
Chujin Beach
Lush hillsides merge into the sea here.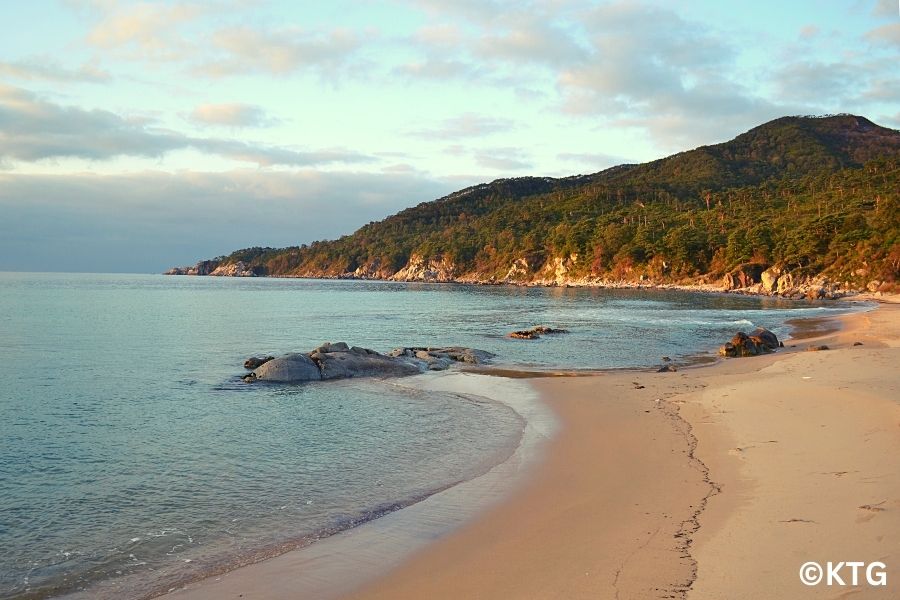 Staying here will allow you to enjoy a swim in the sea and we strongly recommend you to get up early in the morning to enjoy the sunrise.
KTG splashing out on a fancy advertisement in North Korea! In the background, the Chujin Tourism Hotel
Please check our Youtube video below to have a glimpse:
Rajin Shoes Factory and the Rason Textile Factory & Rason Bag Factory
These joint ventures have been closed on our last few visits, but definitely worth a visit if you would like to see how a DPRK factory in a Special Economic Zone operates.
Most of the JV in Rason involve Chinese or Russian companies. Surprisingly though, there are some US companies too, though because of the travel ban imposed by the US their personnel cannot go there for the time being.
Sonbong Revolutionary Site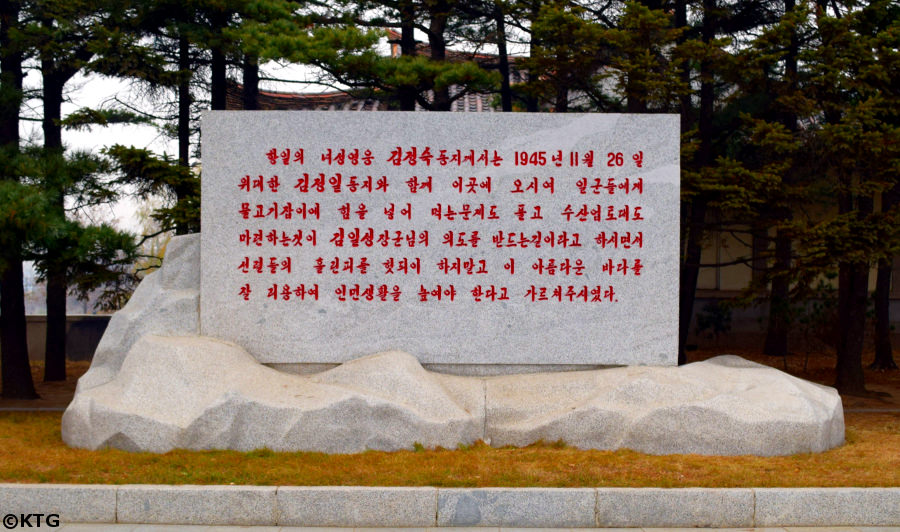 Where President Kim Il Sung re-entered Korea after the Liberation from Japanese colonial rule.
Views of Sonbong Revolutionary Site
Haeyang Revolutionary Site; Local Farmer's and Fisherman's Home
Visit a local farmer's home which has been visited by the leadership of the country.
The homes are by the sea which is right behind the home with red doors in the picture above. You will see many local fishermen's boats there.
Sunjondae; 3 Borders Meeting Point
A monument for Admiral Ri Sun Sin, the famous general who devised the turtle battle ships, is located here. You will also be able to enjoy a bird's eye view of where DPRK, China and Russia meet.
You can see China, Russia and the DPRK meeting in the picture above. We actually took this from Fangchuan, near Hunchun city on the Chinese side. The DPRK is shown on the right side of the image, China on the left and Russia in the background.
Korea-Russia Friendship Pavilion
Situated next to Tumangang railway bridge, it is visited by Chairman Kim Jong Il when going to Russia. There is information here regarding the Leader's visits to the neighbouring country.
Imperial Hotel & Casino
There are several casinos in Rason but this is without any doubt the king of them all.
A luxurious hotel located right by the seafront near Pipha Islet, it has anything you can ask for; deluxe rooms, fantastic sea views and the best indoor facilities in the region.
Please click on North Korea Places of Interest page for more information on areas that can be visited in the DPRK other than this Special Economic Zone of North Korea.