Sonbong & Rajin North Korea Tour: 3 nights / 4 days in the DPRK Itinerary

Sonbong & Rajin North Korea Tour - this sample 3 nights / 4 days itinerary the North Korea Special Economic Zone, Rason, includes a night by the beach. At KTG DPRK Tours & Information we have a variety of itineraries and are constantly exploring new options for our customers. We can arrange independent tours to North Korea all year round and programs can be customised based on your personal requests. Please contact us if you are interested in any specific aspects of North Korea or if there is a specific itinerary you may have in mind.

Day 0

Arrive in Yanji, capital of the Korean Autonomous Region of Yanbian, Jilin Province, China. We have extensive experience in North Korea and in China and know this unique city extremely well.

Please note that we can help make your accommodation arrangements in Yanji and book your tickets there if you need our help to do so

PM
Ryugyong Restaurant

- named like the famous Ryugyong Hotel in Pyongyang, this DPRK restaurant and hotel in Yanji provides some of the tastiest dishes in the whole city. The staff are mainly from Pyongyang, though there are people from other parts of the DPRK. The musical performance attracts as many people as the food does!

Overnight: Ryugyong Hotel, Yanji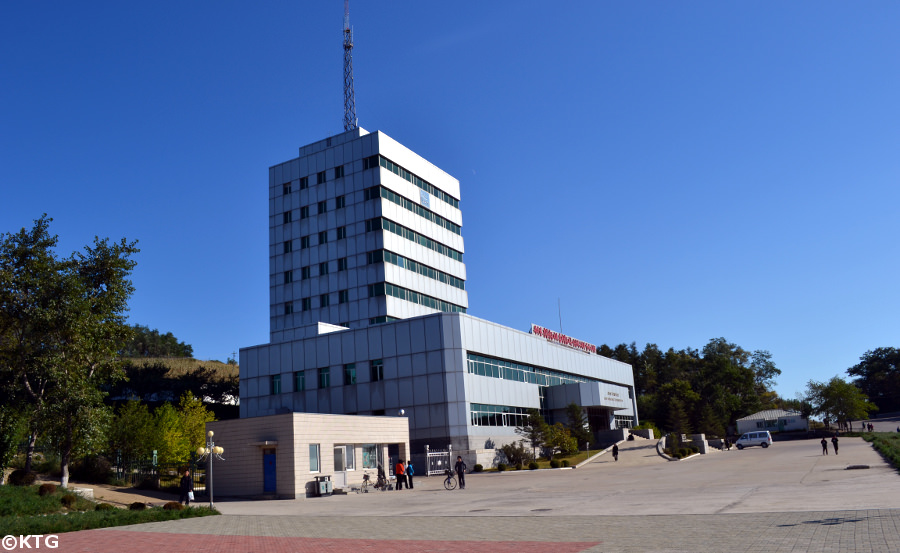 Day 1
AM
Breakfast: Ryugyong Hotel, Yanji
We leave early by bus to the border with the DPRK to start our Sonbong and Rajin North Korea tour. Once we go over customs in China we will go over customs in the DPRK. Please note that our luggage will be carefully checked. You will be briefed weeks before the trip and the day before departure on articles than are allowed into the DPRK as well as on your expected behaviour there.
Arrive in

Wonjong

, North Korea, and meet our local guides.
Transfer by coach to the city of Rajin

PM
Lunch: Local restaurant, Rajin North Korea
The Leader Kim Il Sung is officially the Eternal President of the DPRK and he is highly respected.
Rajin Port

- we will be able to walk around the port. There are several joint ventures in Rason, mainly with Chinese and Russian companies. To the surprise of many, there are also US companies based in Rason, some of which we have regular contact with. The famous Mangyongbong Ship which was used by many Koreans returning from Japan to the Fatherland in the 1960s and 1970s via Wonsan is anchored here.
Stamp Shop

- DPRK stamps are impressive, many depicting propaganda posters and pictures of the Leaders
Rason & Rajin North Korea Tour Welcome Dinner: Local restaurant, Rajin

Overnight: Rajin Hotel, Rajin North Korea

Day 2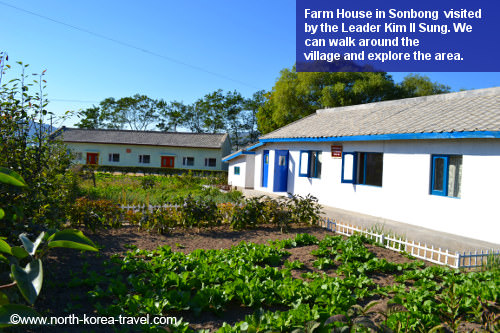 AM
Walk around Sahyangsan a mountainous area in North Korea

PM
Souvenir Shop

- opportunity to stack up on local stamps, books, DVDs, posters, etc. There are books and DVDs in foreign languages or with subtitles so do not worry if you do not speak Korean!
Art Gallery

- see an impressive assortment of DPRK art. It is also possible to purchase some of the work
Taehung Fish Shop

- you can buy seafood and have it cooked for you at dinner. The seafood and fish is extremely fresh in this area where the lack of a busy industial environment means that the waters are unpolluted.

Foreign Language School

- we will be able to walk around the school and to interact in English with the Korean students!
Rajin Beach Park

- we will have a relaxing walk and see locals spend an evening of leisure. Great way to finish an intensive first two days in this remote part of the DPRK

Overnight: Rajin Hotel, Rajin North Korea

Day 3
AM
Early departure to the Pipha area
Drive by the known Emperor Hotel & Casino
Boat Ride

- this is optional (100 RMB) and lasts around one hour. The main purpose is to spot some sealions and feed the seagulls. Those of you not interested in joining can explore the seafront

PM
Lunch:

Pipha Isle

- we will have some seafood by the stands located right at the seafront!

Chujin beach

- chance to relax by the beach and to make some Korean Kimchi! We cannot stress how transparent the water is in the sea in Rason.

The Chujin Tourism Hotel

is located by the seafront where the lush landscape blends into the sea. We strongly recommend an early morning stroll by the beach in the morning!
Overnight: Chujin Hotel

Day 4

AM
Taehung Seafood Processing Factory

- Rason is well known for its seafood and it is not uncommon for Chinese tourists to go there mainly for the seafood and the beaches
Sungjondae

- historical site dedicated to the Korean Admiral Yi Sun Si, considered one of the best admirals in history and a hero on the Korean Peninsula
PM
Leave Rajin and head back to the Chinese border
End of the 4 day Sonbong & Rajin North Korea Tour