Sinuiju North Korea
Sinuiju is a border city with China, just across the Yalu River (Anmok River in Korean) from Dandong. It only started receiving Western tourists in 2013. We are glad to say that we can arrange trips here either as an extension when leaving Pyongyang by train or directly from China for one day.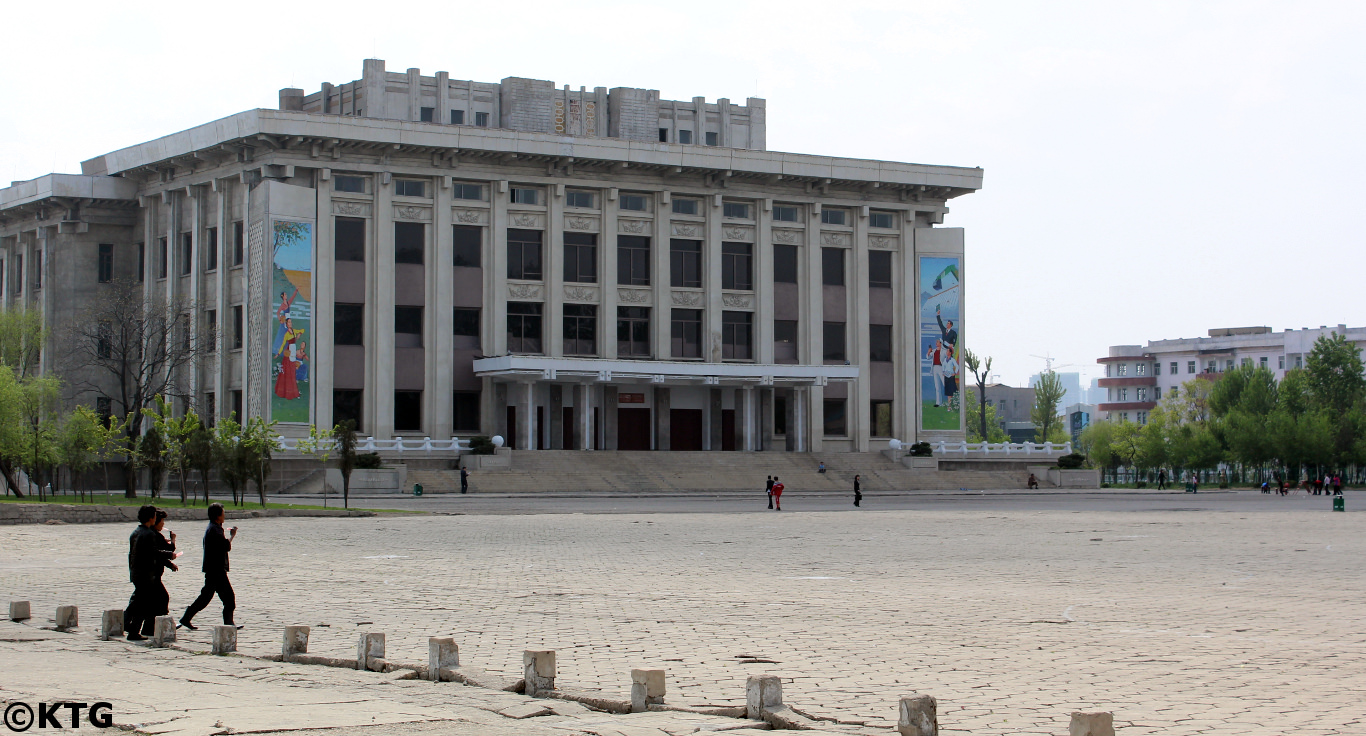 Not many agencies offer you the chance to visit this city as an extension before you leave North Korea and we amongst the first to offer you the chance to visit the relatively nearby town of Dongrim.
Below we list the main highlights of Sinuiju that can be visited.
Grand Monuments in Sinuiju
Initially there was one giant bronze statue of a younger President Kim Il Sung but not the statues of both leaders President Kim Il Sung and General Kim Jong Il stand high in one of the busiest parts of town. The building behind it is the history museum which is, at the time of writing (May 2015) under construction.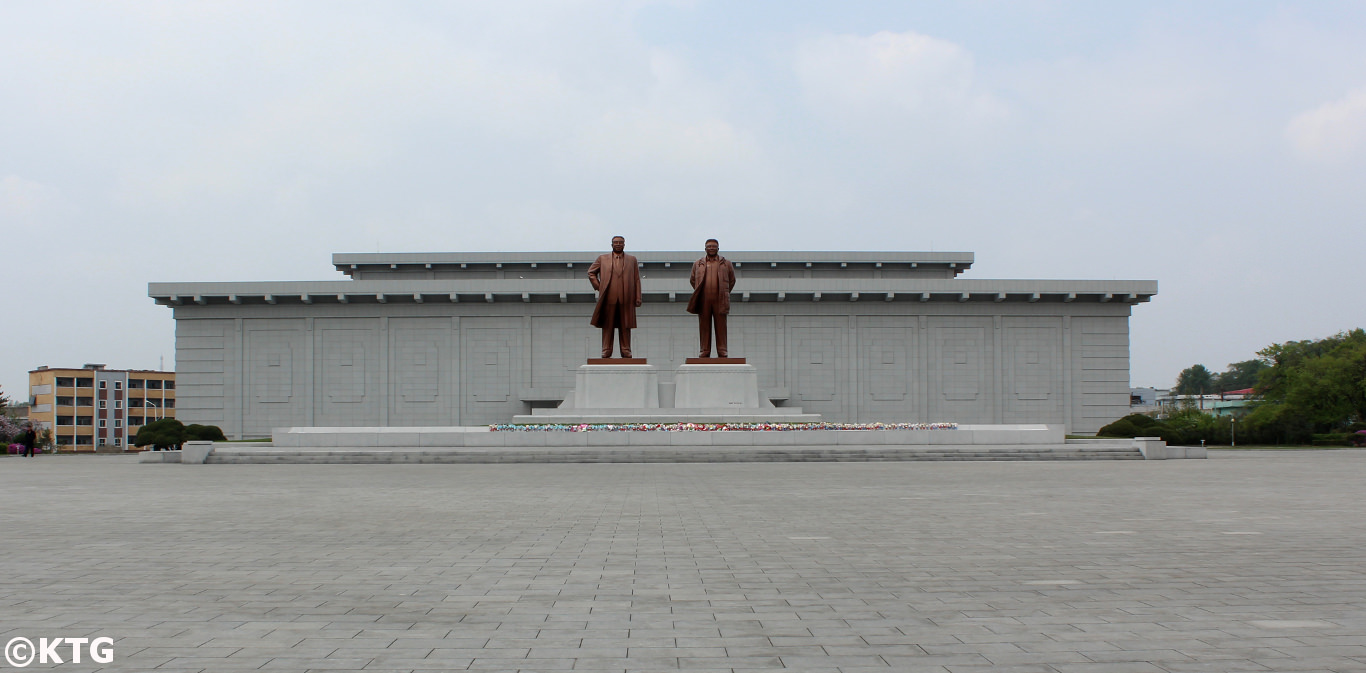 Eternity Tower
Located near the train station and across the street from the giant portraits of the leaders Kim Il Sung and Kim Jong Il, the Eternity Tower was erected to state that the leaders remain for eternity in the Korean people's heart and that they live forever.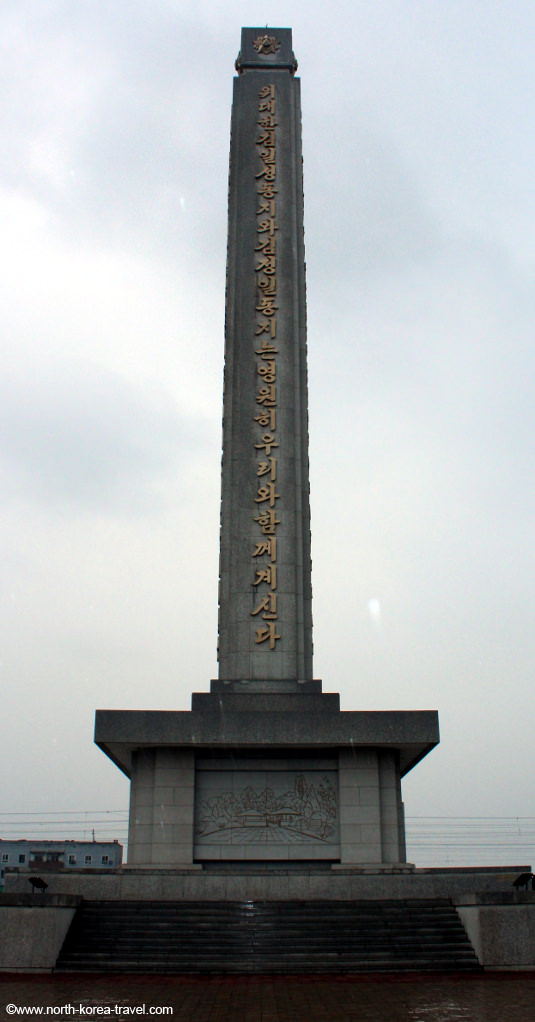 You can see the portraits of the Leaders President Kim Il Sung and General Kim Jong Il across the street from the Eternity Tower.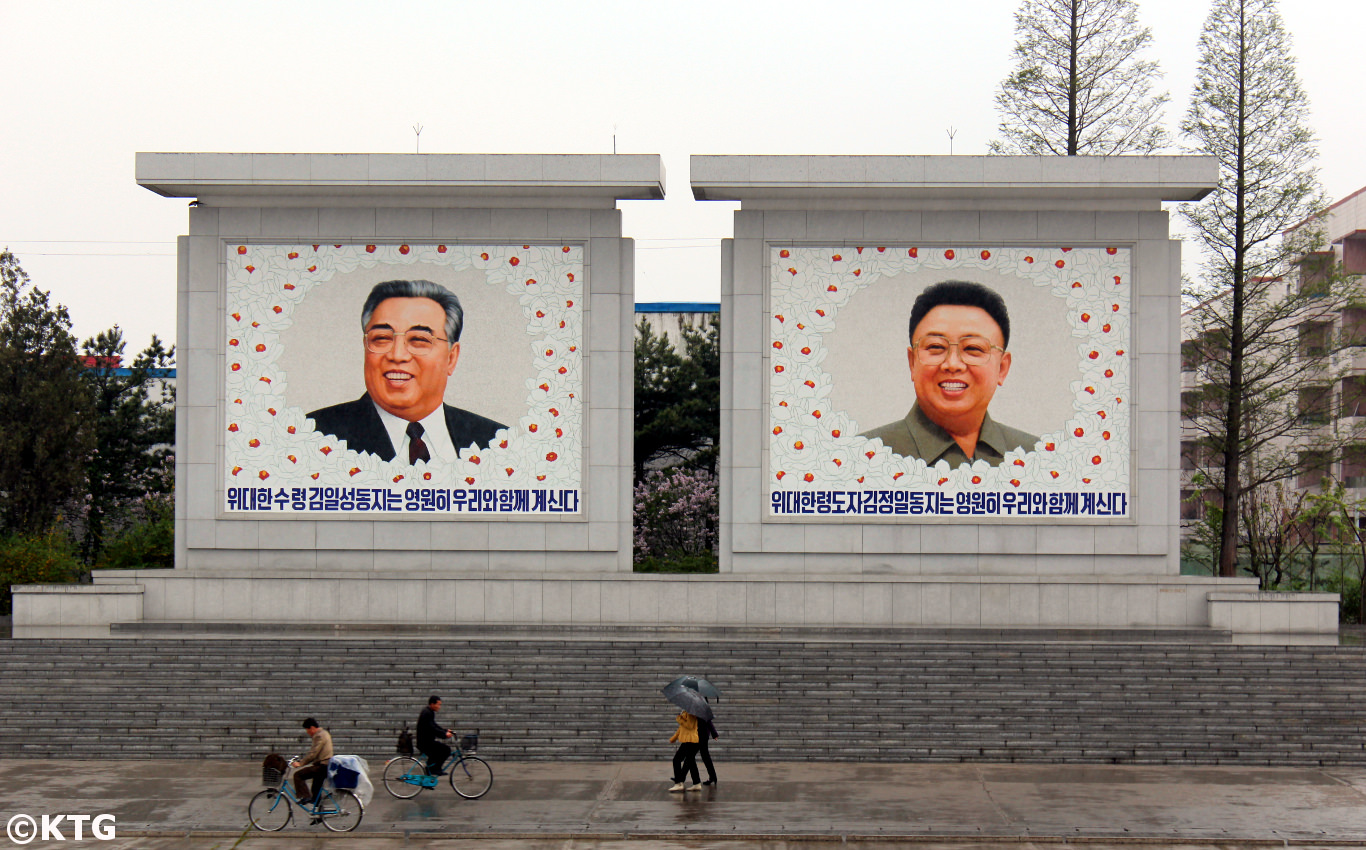 History Museum
It explains the history of the Korean Peninsula, from pre-historical times to modern day DPRK. The museums hosts several original ancient relics including skeletons and original ancient tools found in the region. Pictures cannot be taken inside the museum in order to conserve these relics well.
Art Gallery
This is a fascinating spot in Sinuiju. The bottom floor is full of portraits of the leaders and of propaganda posters portraying their devotion to the Korean people. On the top floor it is possible to purchase some of the artwork. Some shows scenes of daily life in North Korea; schools, libraries, policemen, soldiers, etc. It is also possible to ask for a local staff member to sketch your portrait and sign it for only 20 Chinese RMB.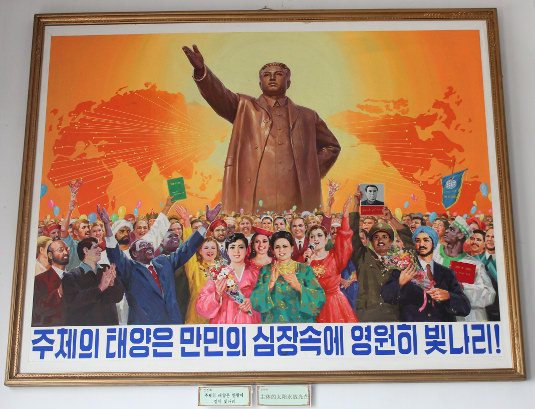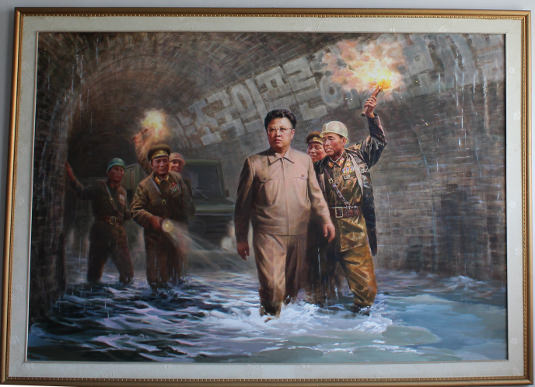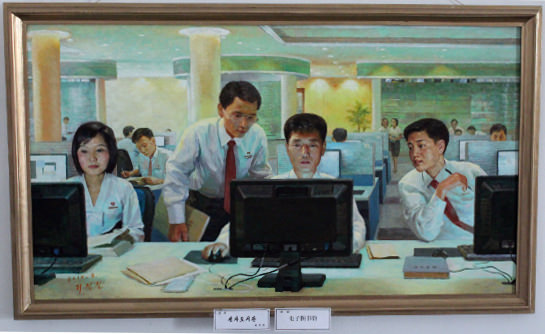 Ponbu Kindergarten
This kindergarten is famous nationwide. The children here are the ones who attend the Mass Games and perform on the field. After walking around the classrooms we will be able to attend several performances held by the children and by their teachers.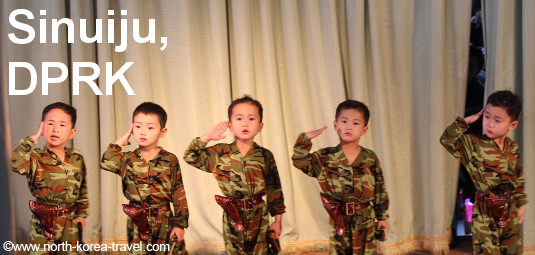 Cosmetics Factory
p>One of the main brands of cosmetics in the DPRK produces its goods here. Coming here offers us a unique chance to see how soap is produced from scratch and packaged.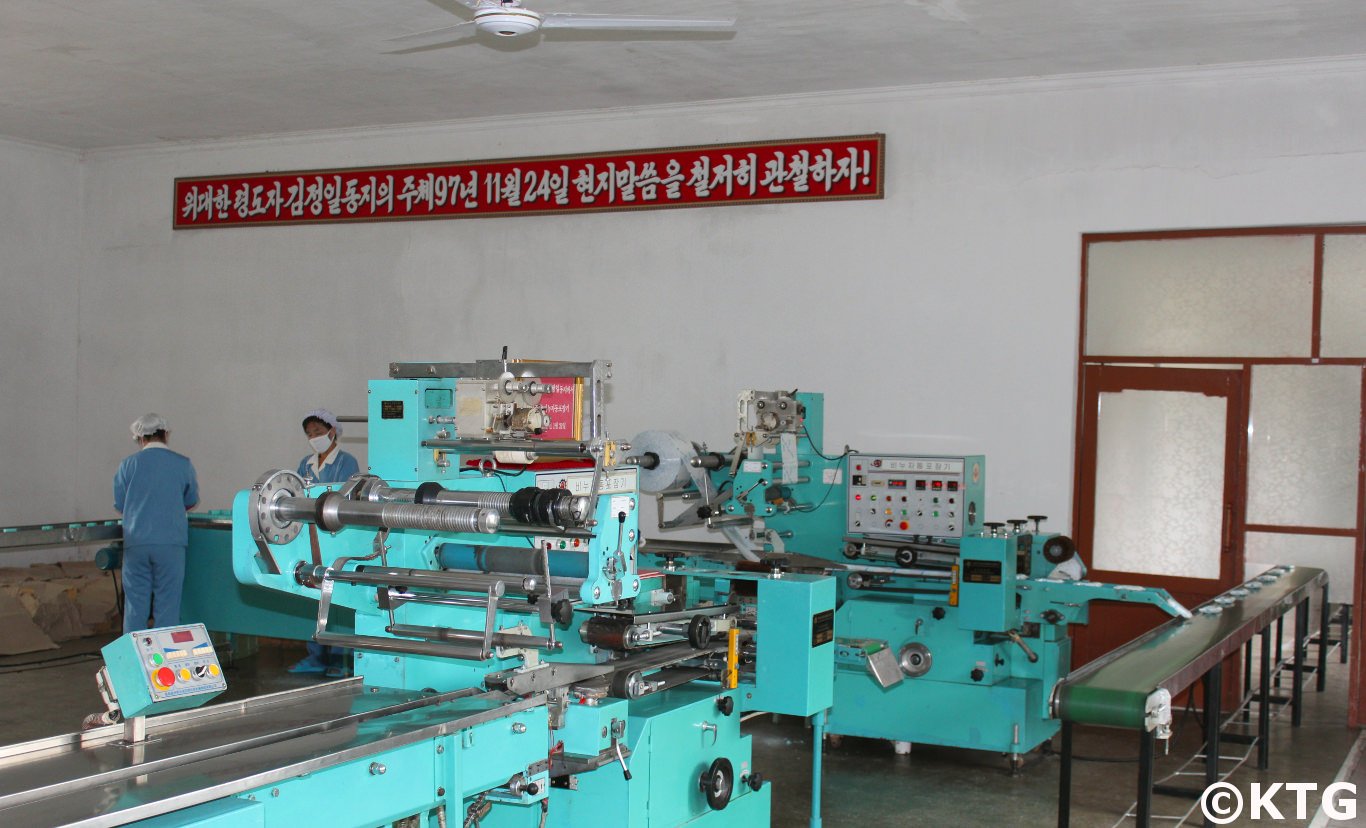 We can walk around the factory's facilities and see how Koreans work as well as how much importance is attached to the guidance of the leaders in the production of the goods. These goods are used for domestic consumption and are also exported.