Dandong China - Extended Dandong Tour – He Kou Village and Tai Ping Wan Electric Power Dam
Dandong China - We head over an hour north of Dandong driving by the river that separates the DPRK and China arriving at the village of Hekou. Here we will visit the Hekou Broken bridge which was used by the Chinese to enter North Korea during the Korean War.

We later embark on a fascinating boat trip up the river which will allow us have a close up view of North Korean villages and industrial sites. We will be able to see locals getting along with their daily life as well as a port, views of a mural of President Kim Il Sung in a DPRK town, a DPRK train station, Korean soldiers on Korean soil, a local port, as well as a DPRK cinema. The boat ride is around one hour long and quite a surreal experience.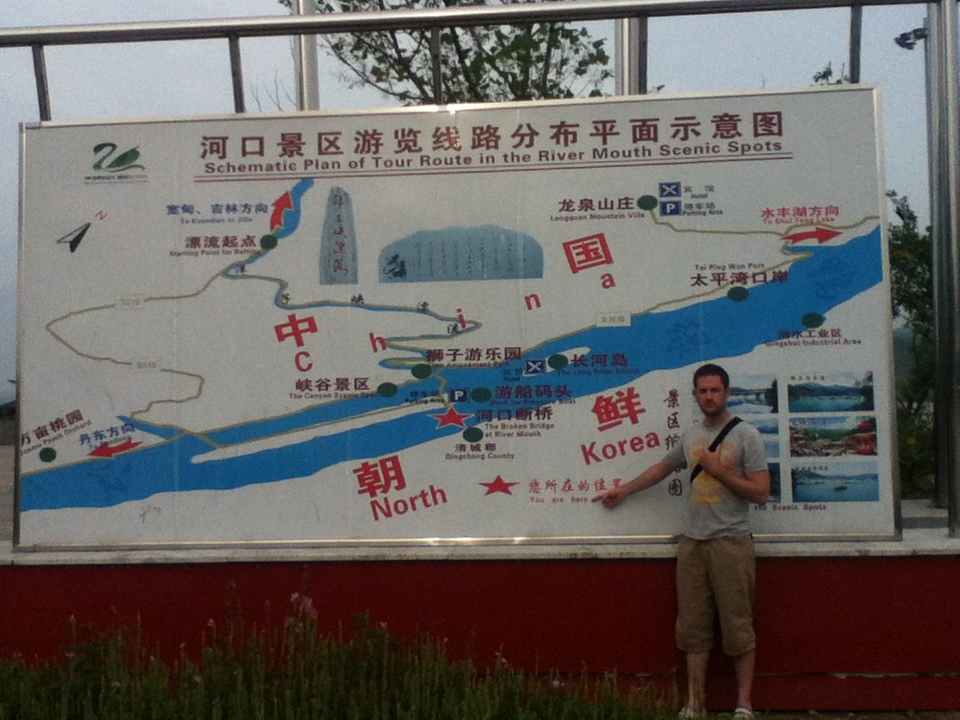 Picture of one of travellers in Hekou. The map depicts part of the boat route, the electric power dam being towards the right part of the map and Dandong towards the left part.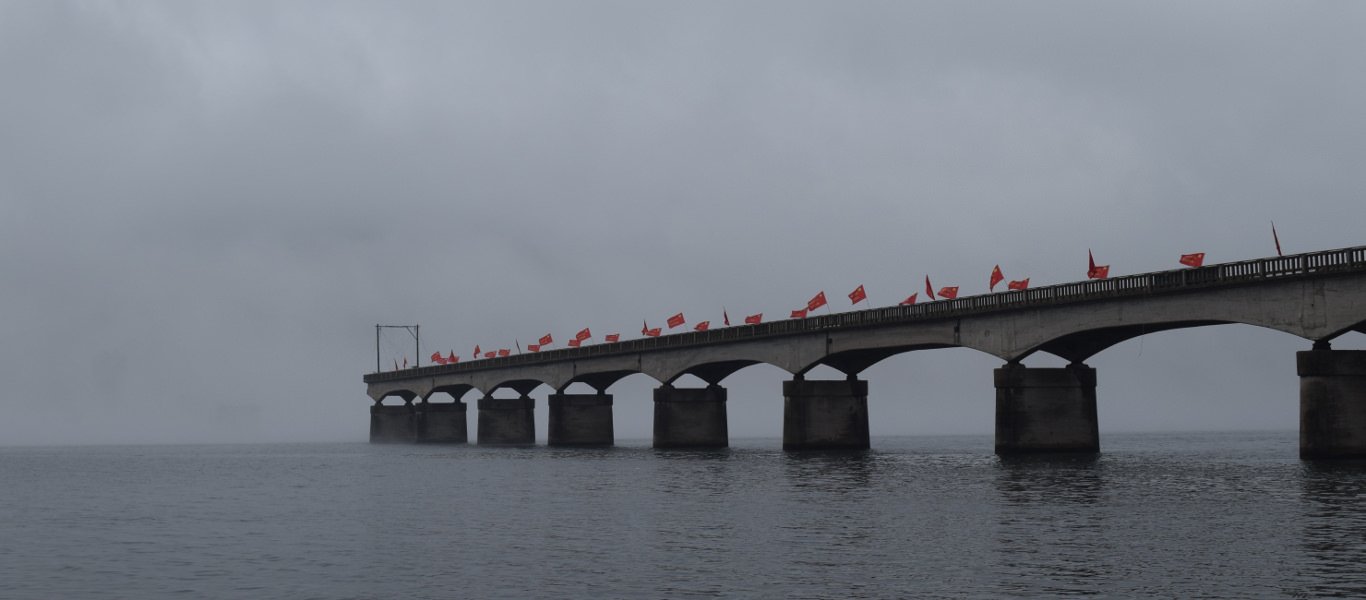 Lunch will be had at the local village by the river where you will have prime views of the DPRK, indeed not something we have the chance to do every day!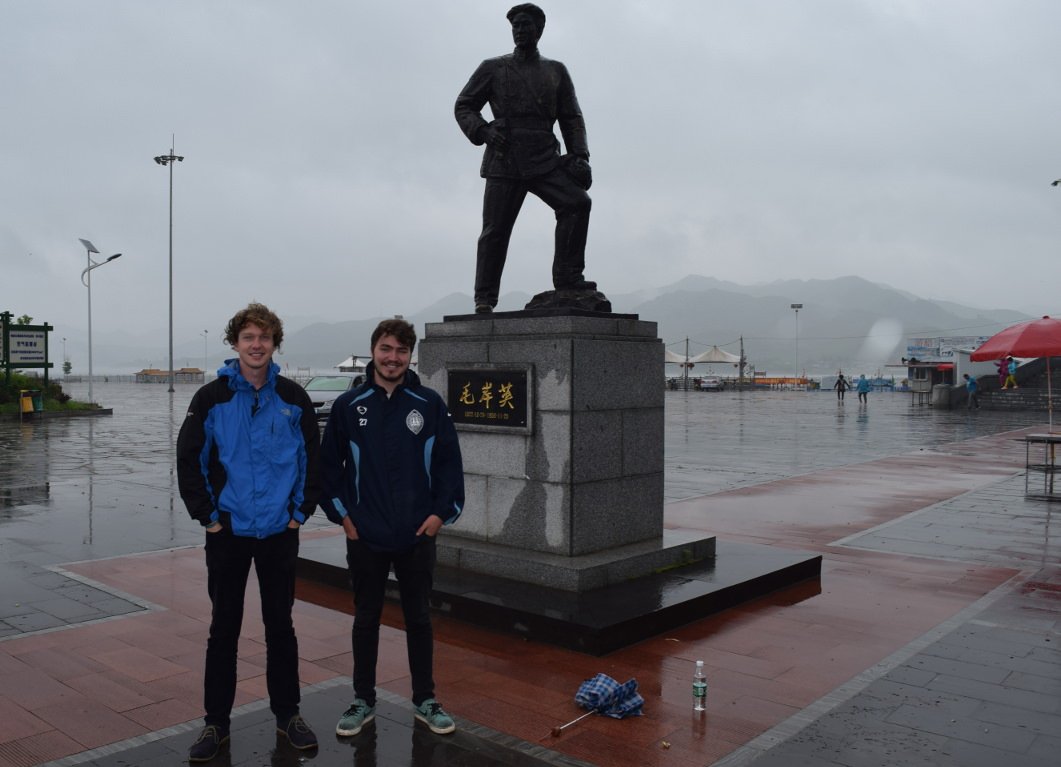 We then take the carry on by road north to an enormous dam which is used by China and the DPRK to generate electricity. The views of giant slogans on the DPRK are truly stunning.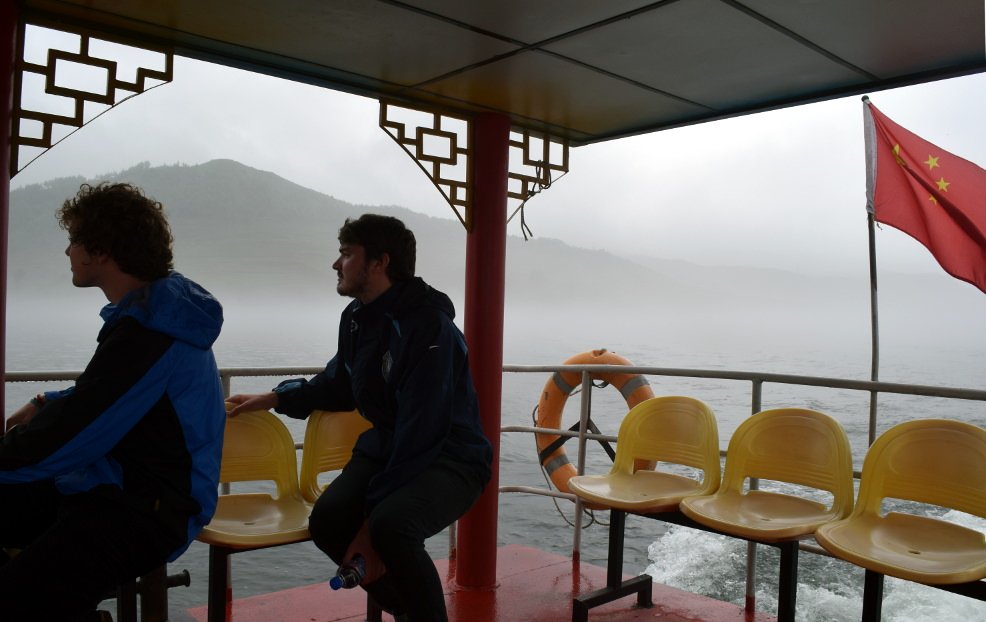 After this we head back to Dandong. Please note that this tour can be either taken before travelling to North Korea as a warm-up experience or at the end of your trip as a fascinating way to wrap up your DPRK experience.