Nampo
Nampo (also spelt Nampho) city is located on the coast of the DPRK, southwest of Pyongyang. Around a 45 minute drive away from the capital of North Korea on the virtually empty highway leads to this bustling port city where the site of factories and Chinese joint ventures has become increasingly common in the past few years.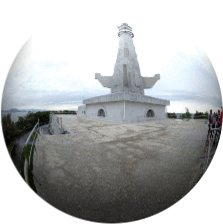 360° Image of the West Sea Barrage in Nampo
Nampo Travel Guide
Below is a brief description of some of the main points of interest in and around Nampo.
Chongsan Cooperative Farm - before approaching the city this cooperative farm comes to site. An iconic symbol of communists states, cooperative farms basically consist of large farms with several facilities, more like villages, where farmers and their families live. This farm was visited by the leaders Kim Il Sung and Kim Jong Il on several occasions and was declared a model cooperative farm by the state.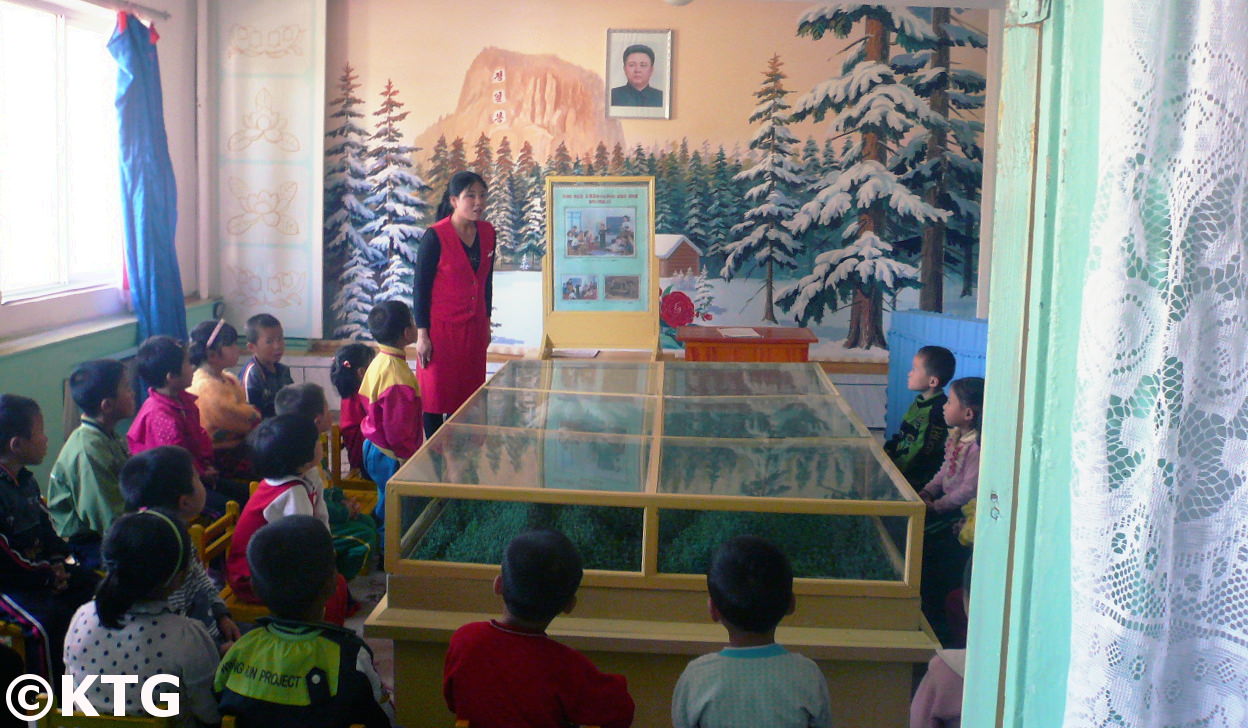 Visiting this farm will allow to walk around the fields to see what is produced in this farm which is part of a system currently literally unique to North Korea. It is also possible to see the tools and machinery section of the farm. You can visit the cultural hall which is where movies and plays are shown to the farmers and their children, visit the homes of farmers and even join a kindergarten class attended by the farmers' children. This part of the trip will show you a different angle of the DPRK and is indeed quite a contrast to what is offered in the capital, Pyongyang.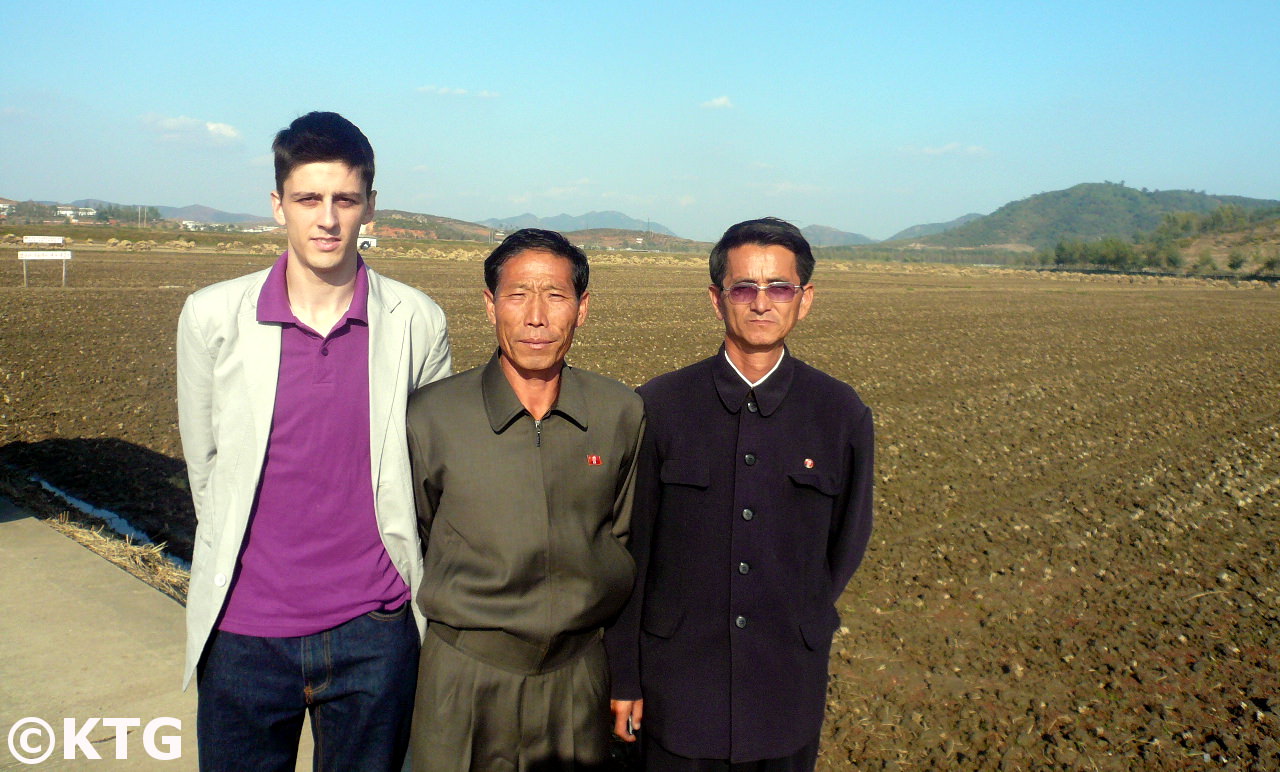 Nampo West Sea Barrage - built in the course of 5 years, this 8 km barrage is a source of pride in the DPRK.
It separates the Taedong River (which leads to Pyongyang) and the West Sea, thus protecting the inland from floods. Please click on the link for more information.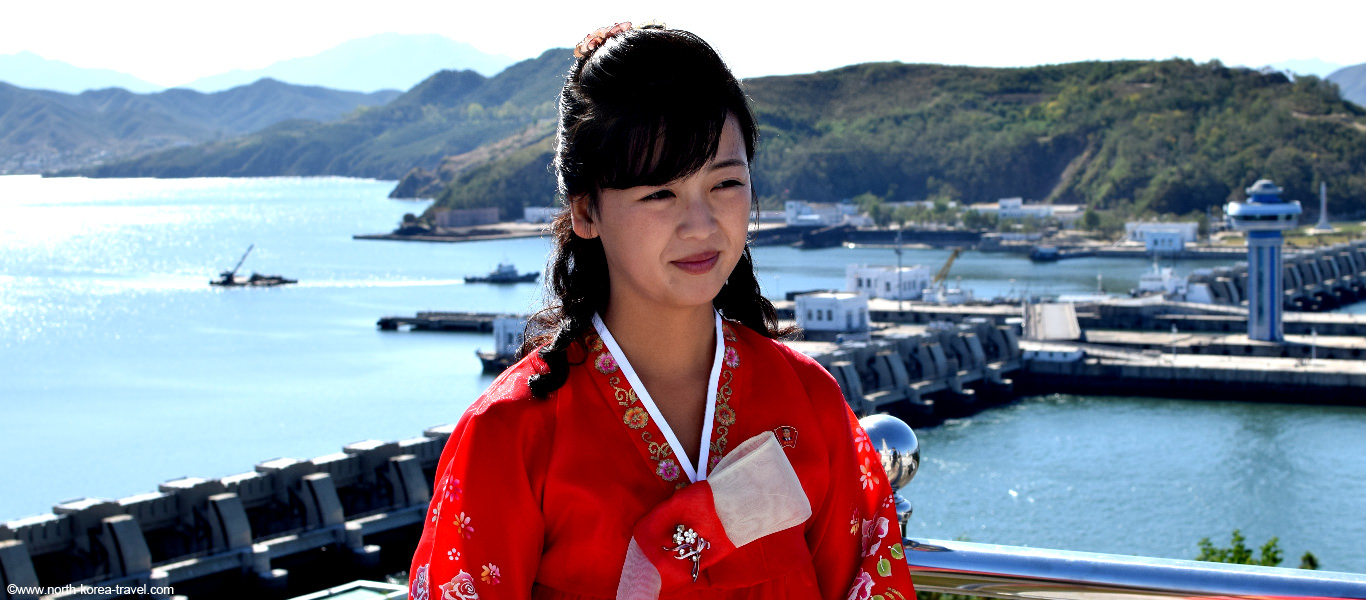 Nampo Orphanage - a facility used to take care of children who have no parents or whose parents are unable to take care of them. Please note that this facility may not always be open to travellers. You are kindly asked to bear this in mind if considering seeing the orphanage.
Ryonggang Hot Spa Houses - for those who plan staying overnight in Nampo this will be a relaxing option. This facility, located in the outskirts of the city, consists of several villas which have neatly decorated rooms each equipped with spacious rooms and a mineral spa bath tubs. The salty water comes directly from the waterbed beneath the ground (that's right, not from the sea!) and allegedly has countless health benefits.
Picture of the entertainment centre in the Ryonggang facility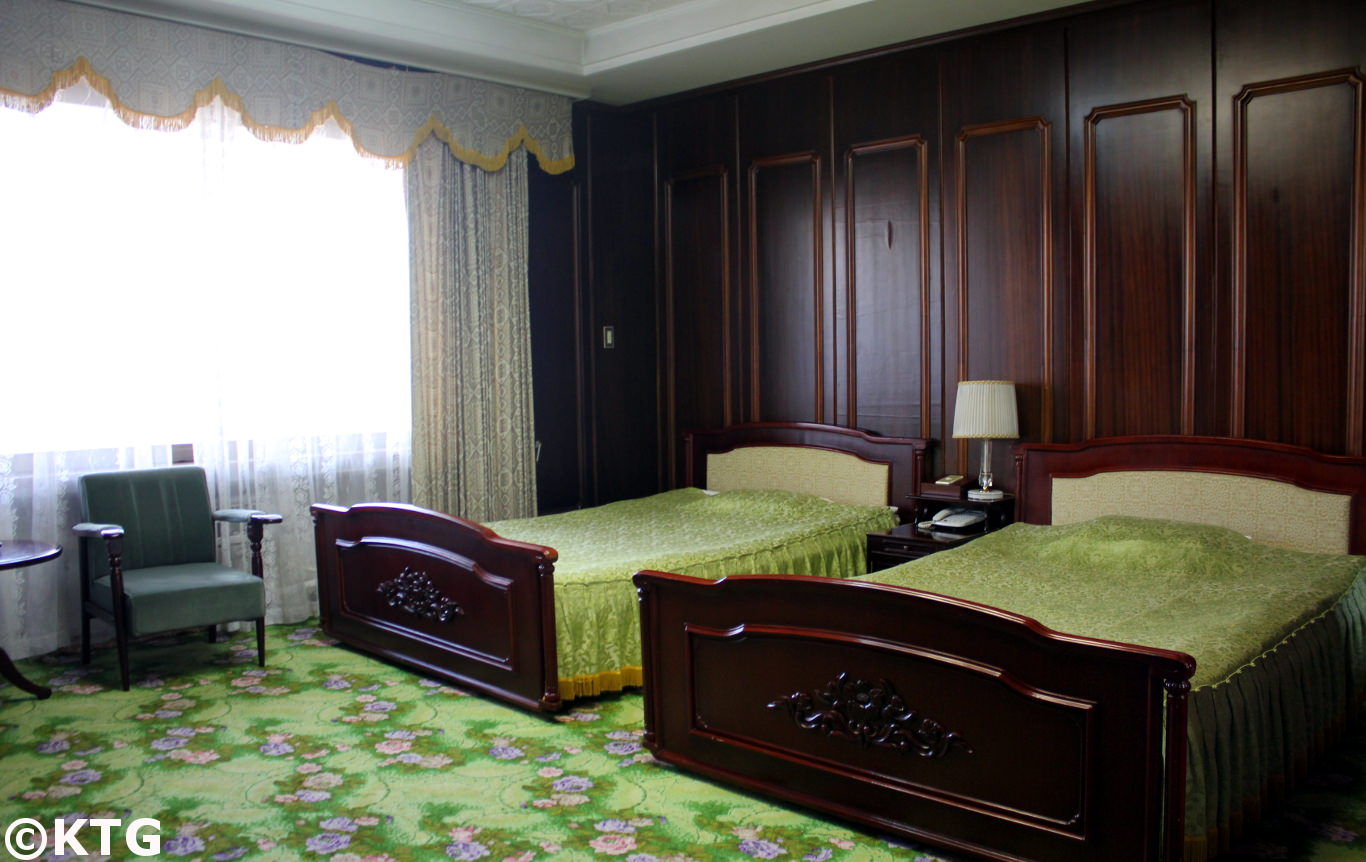 Picture of one of the rooms
Note! According to our Korean partners, in order to fully benefit from the spa, you should not stay in the hot bath tub for over 15 minutes and then only rinse off the salt from the water in a second turn.
A clam barbecue is then usually arranged after the spa session. Nothing like some barbecued clam and oysters to the sound of Korean propaganda in the background after a long day of travel in North Korea...
The Ryonggang Hot Spa Hotel also has other leisure facilities such a pool room, table tennis room and Karaoke rooms. Do not, however, expect these to be too busy.
Pyongyang Golf Course (aka The Thaesong Golf Course) - located close to the Hot Spa Hotel, this is a professional 18 hole golf course spreading over 7 km and covering almost 50 hectares. Trips here can be arranged for private departures so please do contact us if you may be interesting in golfing in North Korea!
Mineral Water Bottling factory - a visit here allows you to see, as the name suggests, how mineral water is bottled. Please note too that this facility may not always be open to travellers based on local circumstances.
Waudo Pleasure Ground - 4 kilometres away from the city, this scenic spot provides a rare combination of cliffs and pine tree inhabited hills all blending into the beach.