Sariwon - Historical Sites in North Korea
Sariwon is a lively city located to the south of Pyongyang and capital of North Hwanghae Province. Please check our short video clip further down in our page. You can leave any comments or questions you may have regarding this historical city at the bottom of our page.
If interested in seeing Korean ancient cultural relics, a trip here after having visited Mt. Chongbang may be an appealing option on the way north of the DMZ.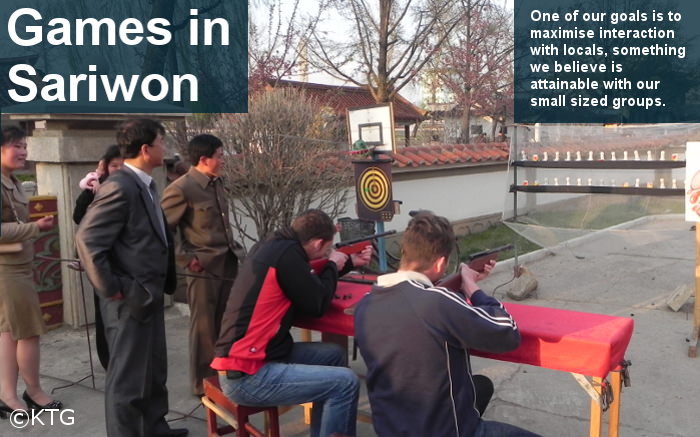 Sariwon is known to produce the country's tastiest Makkoli, a well known Korean alcoholic beverage and boasts the best grape reserves in the DPRK.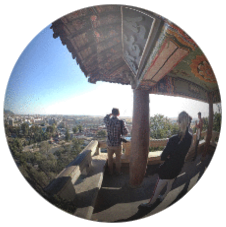 This city definitely has a lively atmosphere to it and we usually arrange short walks in the city which allow us absorb some its radiant vibrations. Street games are usually held and we can always join in with locals.
Sariwon Folkloric Village
You will be able to see the Korean folkloric village which hosts the territorial map of Korea's cultural ruins and historical relics; a series of Korean maps on a wall explaining the historical evolution of the Korean Peninsula. We can also old tools that were used during the different kingdoms that have ruled in Korea.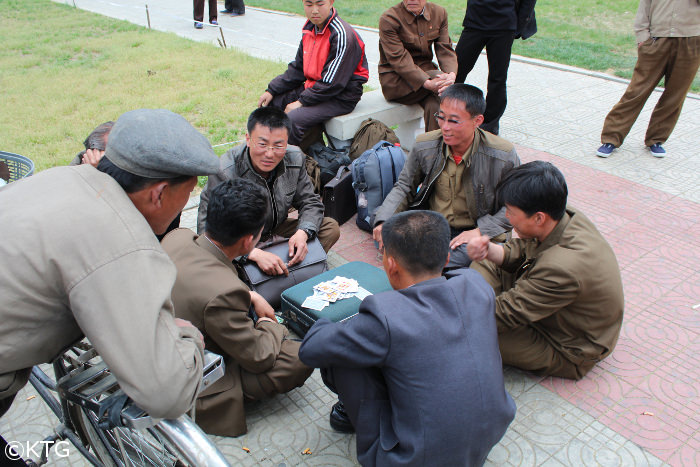 The old part of town is also home to the Provincial History Museum, various pavilions and houses in the style of the Ancient and Middle era of Korea. We can see small models of ancient Korean tombs and walk around homes portraying life in the past. Please check our "Pyongyang Folklore Park" for information on a much larger and detailed Folk Village in the DPRK.
Perhaps one of the highlights here is that we will have the chance to walk around the old town and enter one of the several Makkoli bars where locals enjoy the local beverage. It is in this part of town where locals gather playing shooting games and where we are more than welcome to join in
Mount Kyongnam
This is located just behind the Folkloric Village. Going up takes less than 10 minutes and we absolutely recommend this as it allows you to see the whole city of Sariwon and its surrounding regions. Please check our short Youtube video below to see the views offered!
The sight of people getting along with their lives all over the city with the faint (given the distance) broadcast music or news in the background from the loudspeakers in the background offers a more than memorable experience.
Mount Chongbang - Songbul Temple
Mount Chongban (also spelled Jongbang) is located in the outskirts of Sariwon and offers a tranquil and lush mountainous landscapes as well as historical sites.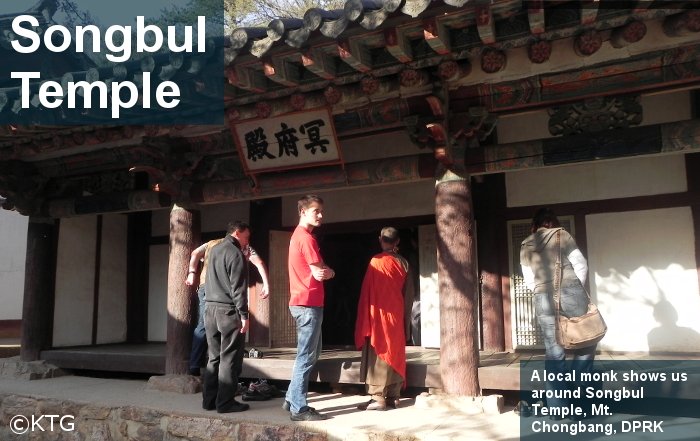 As we drive (or walk if using a larger bus) through the Chongbang Fort and head up to the peak of the mountain we arrive at Songbul Temple. This temple was first built in the 9th Century and the rebuilt in the Koryo Dynasty. A local monk will guide us through the buildings and pagodas. For those interested in doing so the monk will arrange for you to bow and make a wish at one of the temples.
We can ask the monk any questions regarding the temple or buddhism in North Korea (our Korean guides will translate). Having a conversation with a monk in such a tranquil environment is not exactly what one may usually expect when thinking about a trip to North Korea and indeed adds a new dimension to ones DPRK experience.
Mount Chongbang Fortress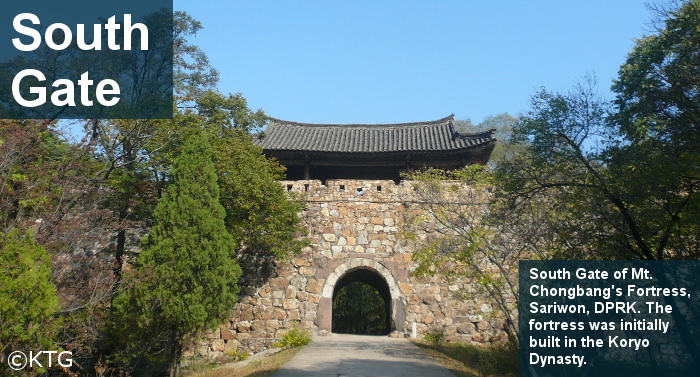 Mt. Chongbang Fortress was built in the Koryo Dynasty and underwent a reformation in the 1600s under the Choson Dynasty. It spreads no less than 12 km.
Have you been to Sariwon or do you have any questions about it?
Please share your impressions about Sariwon with us if you've been there or feel free to ask us any questions regarding the city!
Please see our page
North Korea Tourism
to see information on our DPRK tours and other areas than you can visit other than
Sariwon
.