North Korea Victory Day Tour I
Join our DPRK Victory Day Tour I and celebrate with locals the Anniversary of the signing of the Korean War Armistice in Pyongyang. We will also head to the east coast and explore the second largest city in the DPRK, Hamhung, the port city of Wonsan, Sariwon and Kaesong, staying 3 nights in total outside of Pyongyang.
The application deadline for this tour is 25 June 2021.
Check one of our previous Victory Day East Coast Tour reports!
Accommodation
When staying in Pyongyang, we will be based at one of the capital's best hotels; the Yanggakdo Hotel.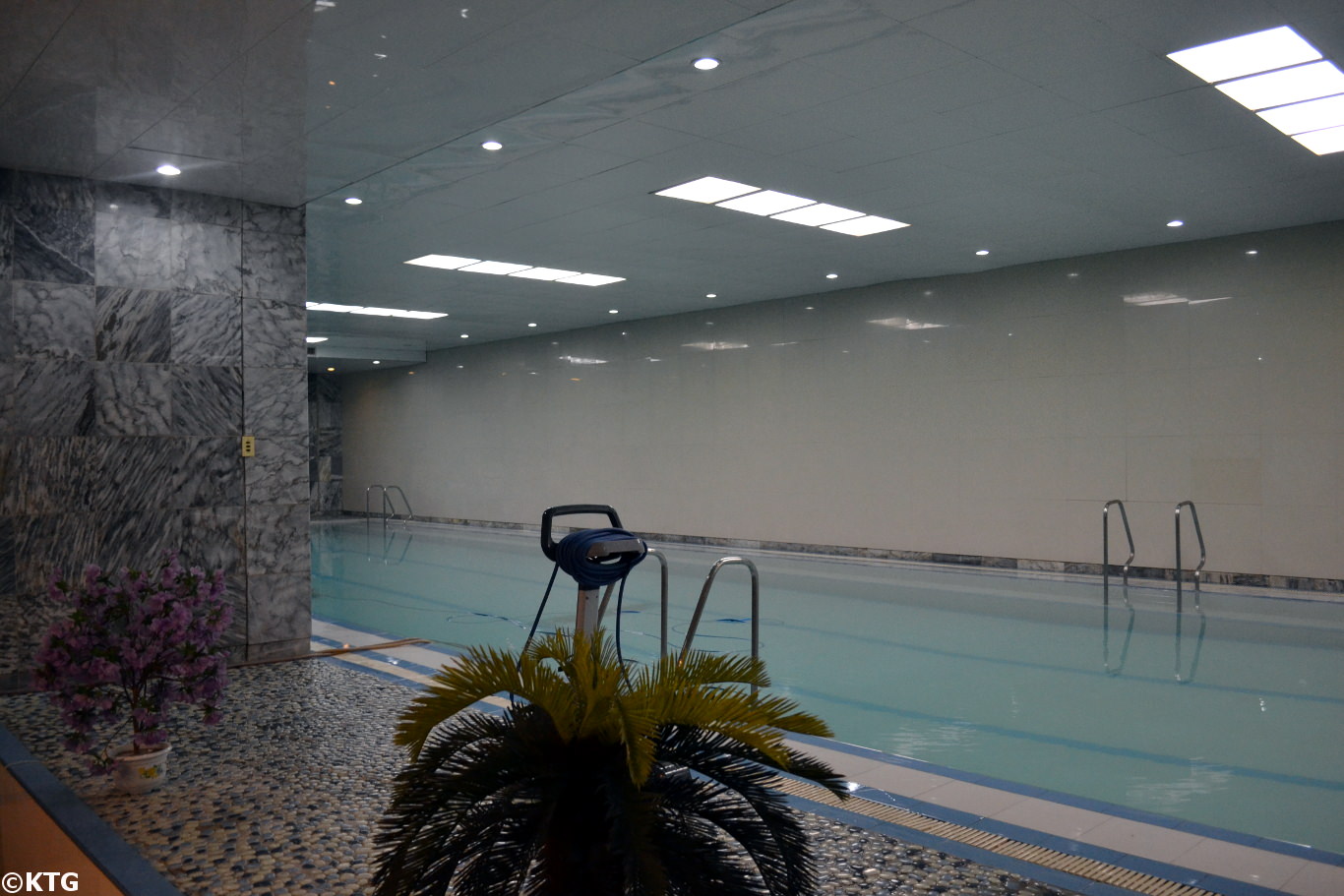 As of 2019 there has been wifi available in the hotel's casino. Unlike other hotels such as the Sosan Hotel, Ryanggang Hotel, Haebangsan Hotel, the Yanggakdo Hotel is not a budget hotel and is classified as a Deluxe Hotel.
We will spend one night at the Minsok Folk Hotel in the old part of town of Kaesong, near the DMZ.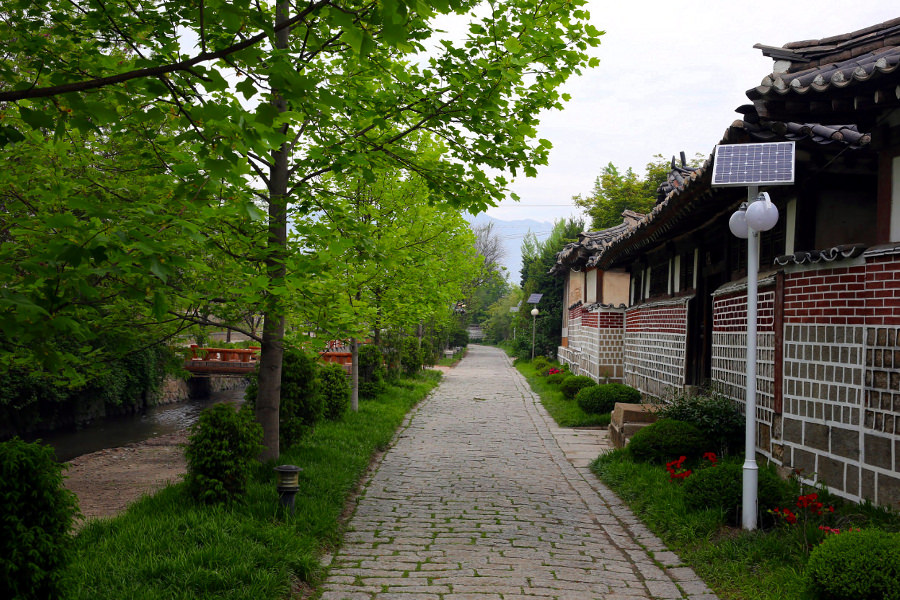 You will be able experience what life was like in feudal Korea when staying in this courtyard hotel. It was actually part of the old town of Kaesong and was cut off and turned into an area for tourists, both domestic and foreign, in 1989. The hotel complex sprawls all the way to the footsteps of Janam Hill.
Group Size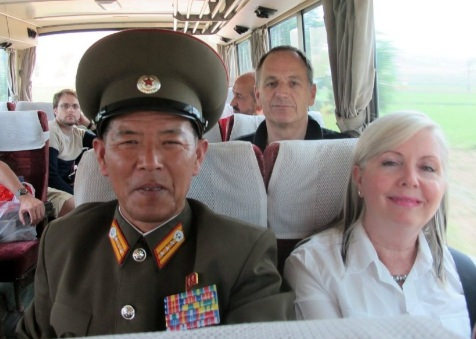 Our group sizes tend to be the smallest amongst agencies specialising in DPRK tours. We hardly ever have more than 10 people per group and we limit our group sizes to 19 people. In the very unlikely case of having more than 19 people in a group we divide the group into two and each group will have there own tour guides and private vehicle.
KTG Travellers at the DMZ with a KPA Officer
Route and Map
Dandong and Sinuiju are points we cross when entering/exiting the DPRK by train. We can arrange private tour extensions in either of these cities if you like.
Pyongyang is marked with the big red star on the map.
Tour Outline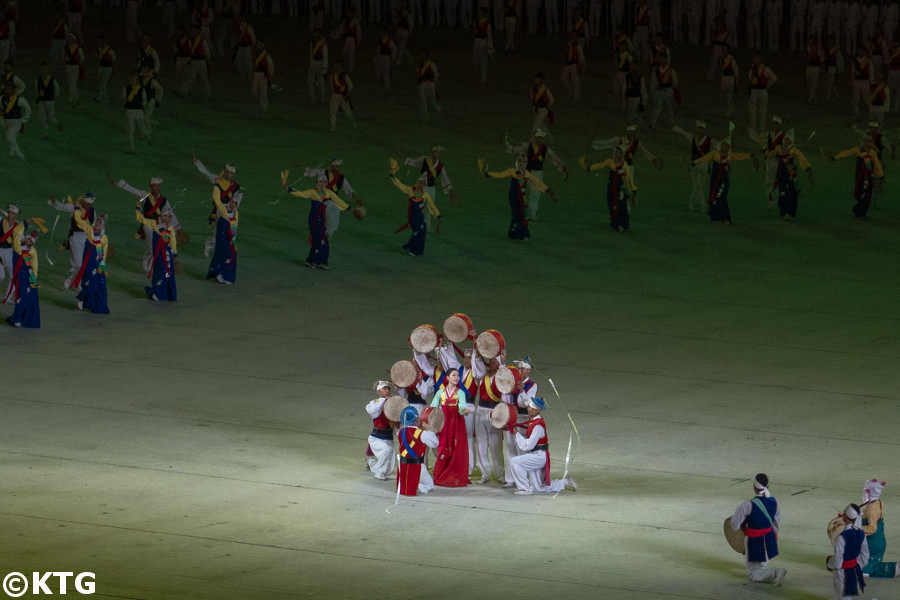 Picture on the right - Mass Games. We expect them to be held in 2021 though this has not been confirmed yet
You will spend 4 nights / 5 days in North Korea plus one night on the train back to Beijing if you fly in and take the train back, 2 nights if you take the train both ways.
You will be based in Pyongyang and will be there the entire day on Victory Day for any celebrations. You will stay overnight in Kaesong, a historical city where you will see several UNESCO World Heritage sites. You will then visit the DMZ and meet KPA soldiers and stop by the lively city of Sariwon, provincial capital of North Hwanghae province.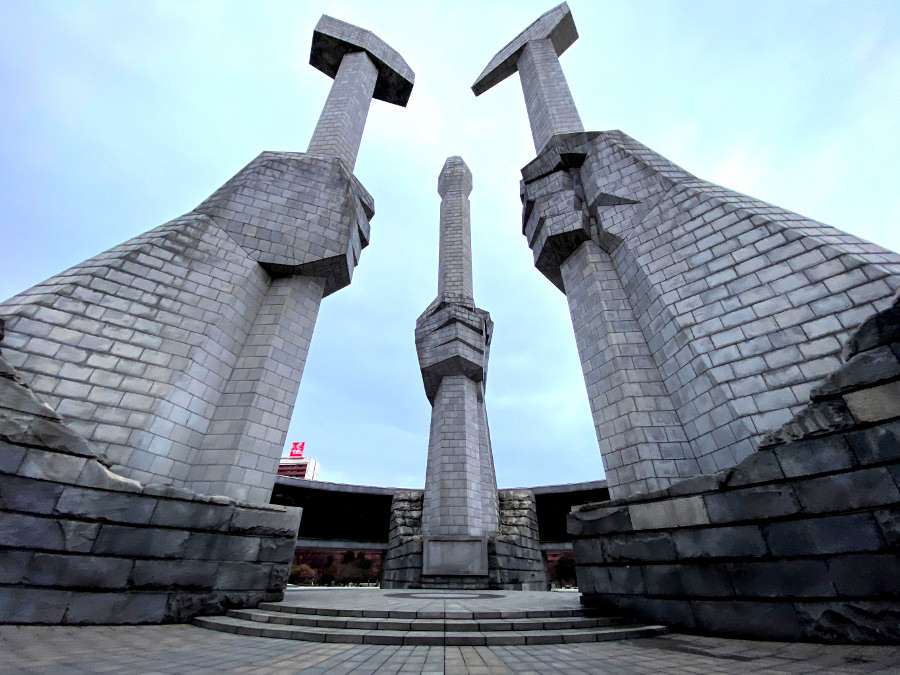 Picture on the right - Party Foundation Monument in Pyongyang
Please note that, even though this is our shortest V-Day Tour, that it is still possible for you to privately extend your stay in North Korea. Please check our tour extensions page for some sample itineraries and please bear in mind that these extensions can be fully customised based on your requests.
Tour Highlights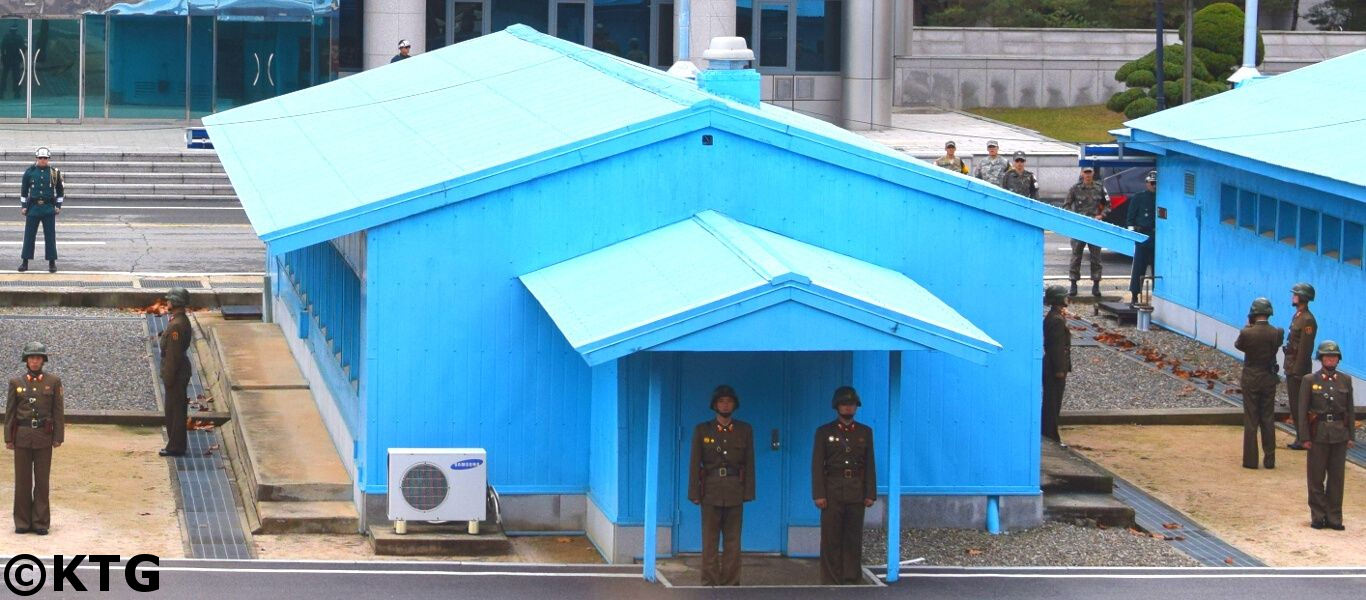 Main highlights in Pyongyang including the Kumsusan Palace of the Sun
Mass Games - a unique show with thousands of participants in the largest seater stadium in the world. Please note that there is speculation that these may be held but that this has not been confirmed. If they do take place we will be able to attend.
Staying overnight at a traditional courtyard hotel in the old part of Kaesong city, just a few kilometres away from the DMZ and South Korea.
The DMZ where the Korean War Armistice was signed and where soldiers from North and South Korea face each other.
The ancient city of Kaesong.
Detailed Itinerary
Itineraries are always subject to change based on circumstances in the DPRK.
Day 0 - July 23 (Friday) for those entering by train
Those taking the train in meet our KTG staff downtown Beijing for our pre-tour briefing and will then take the train to Pyongyang, arriving the following day in Pyongyang
Day 1 - July 24 (Saturday)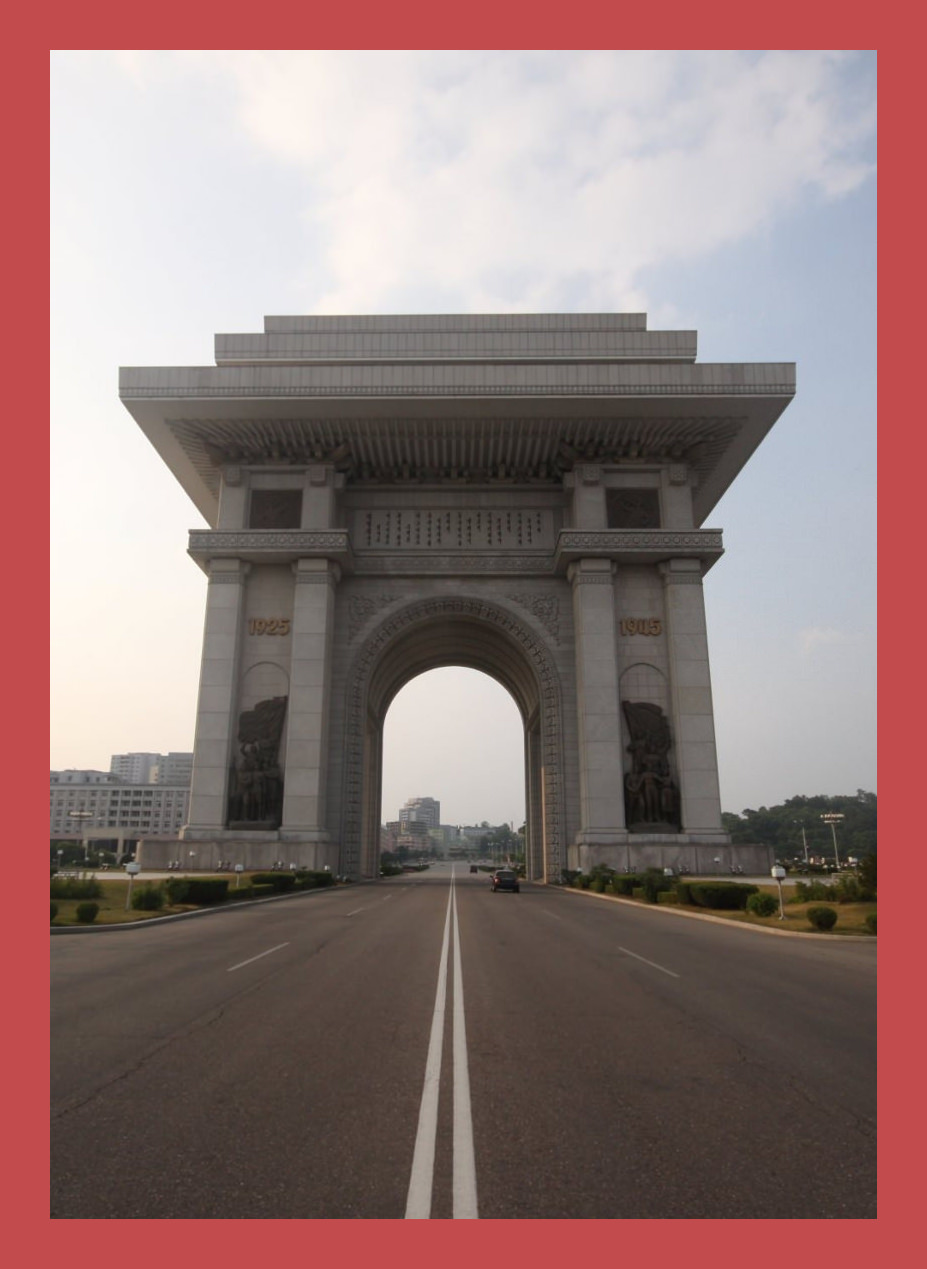 Depart from Beijing at 13.05 flight JS 152 Terminal 2, Beijing Capital Airport
Arrive in Pyongyang at 16.35 (Pyongyang time)
PM
Arch of Triumph - it marks the return of President Kim Il Sung upon returning to Korea after the liberation of Korea from Japan. This gigantic monument is taller than that of Paris

Walk around the area, see the enormous mural of President Kim Il Sung upon his return to Korea after the liberation of the country and walk by Kim Il Sung Stadium
Hotel check-in: Yanggakdo Hotel
Welcome Dinner: Local Restaurant, Pyongyang
Overnight: Yanggakdo Hotel, Pyongyang
Day 2 - 25 July (Sunday)
AM
Breakfast: Yanggakdo Hotel
Kumsusan Memorial Palace - where the leaders Kim Il Sung and Kim Jong Il lie in state. The most sacred place in the DPRK. You are kindly asked to dress in proper attire. You will be sent more detailed information regarding this but please feel free to contact us for more details. This is a highlight of all of our DPRK tours.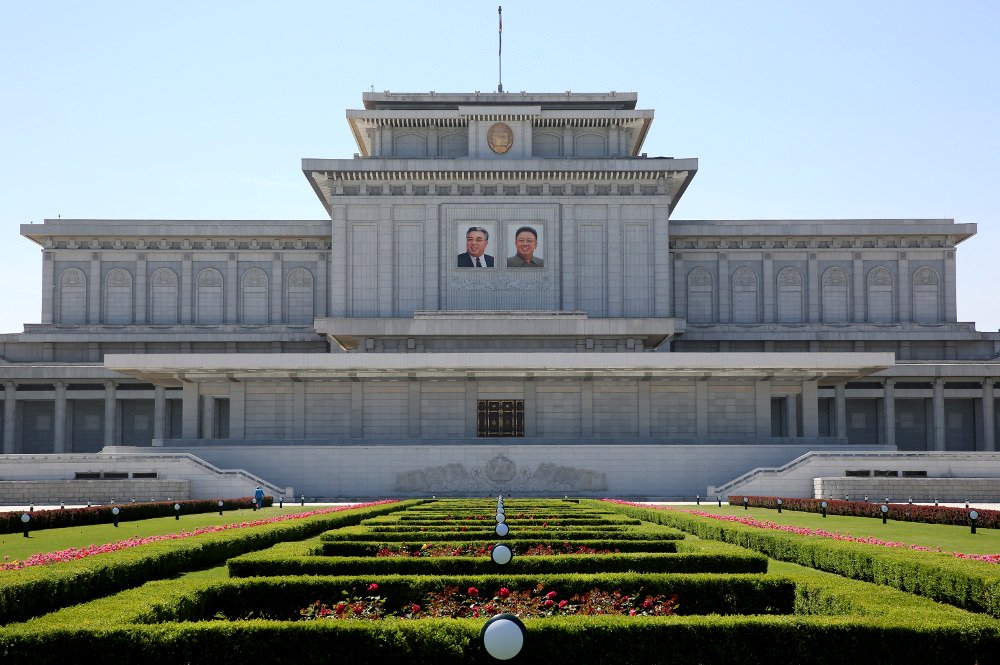 Revolutionary Martyrs' Cemetery - bronze busts of national heroes. The cemetery is located on atop a hill in the outskirts of Pyongyang, offering great views of the capital of North Korea.
PM
Lunch: Mangyongdae Restaurant, Pyongyang
Ride on Pyongyang Metro (extended ride) - chance to take the deepest metro in the world. You will experience the busiest aspect of Pyongyang with local Pyongyangers.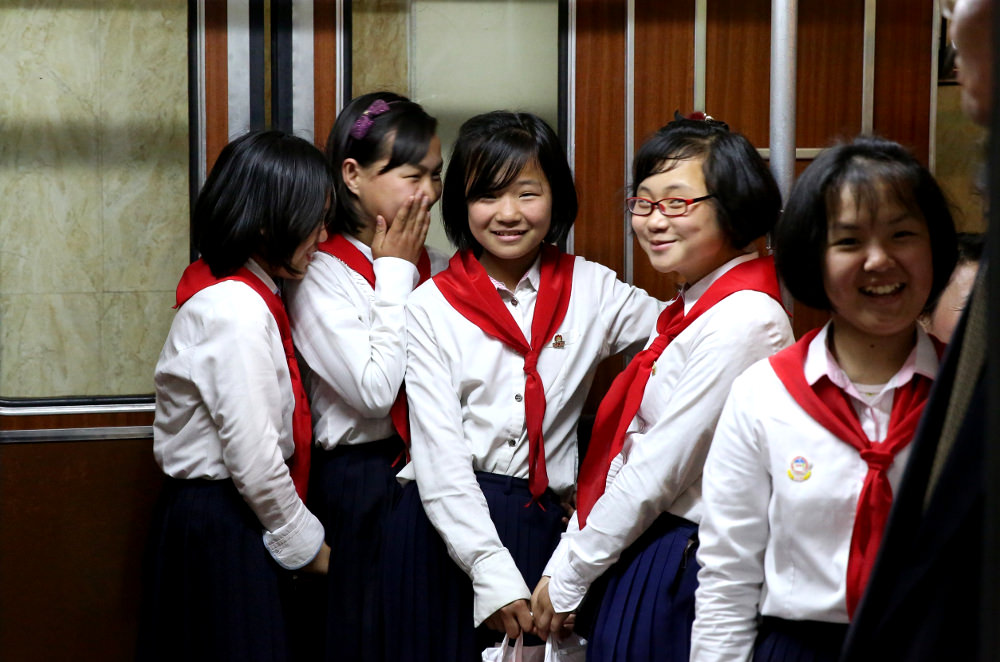 Coach to Kaesong (near Panmunjom, the DMZ) - we leave early due south. There will be a break on the way as the ride is approximately 3 hours long. We will have a break in the middle and will be able to take pictures of the Reunification Highway. On our way here our Korean guides who we have worked with for many years now and are the top level guides from the Korean tourism authorities will explain to us the principles by which the DPRK seeks to obtain reunification of the Korean Peninsula.
Hotel check-in: Korean traditional courtyard hotel; the Minsok Folk Hotel
Kwangbok Supermarket - this is the only place where foreigners can exchange foreign currency for Korean won and purchase goods with Korean won. This place is usually packed with locals and we are allowed to wander around by ourselves. The bottom floor consists of a supermarket which mainly consists of local goods. The first floor is where clothes is sold as well as other goods such as watches, home equipment. The top floor is where we can buy snacks and meals and it is where hundreds of people tend to gather with their families for some food!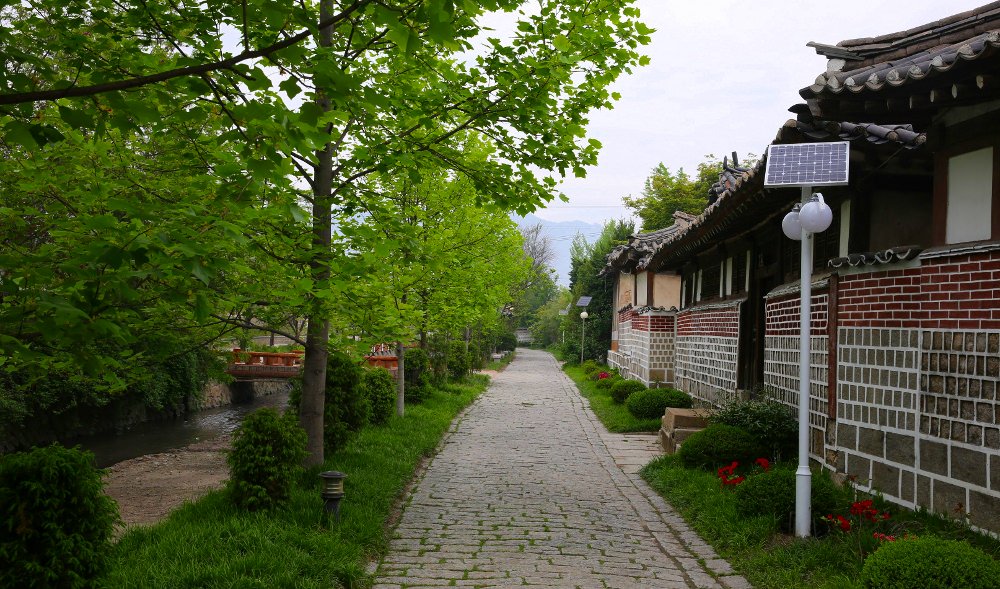 Dinner: Minsok Hotel, Kaesong
Overnight: Minsok Hotel, Kaesong
Day 3 - 26 July (Monday)
AM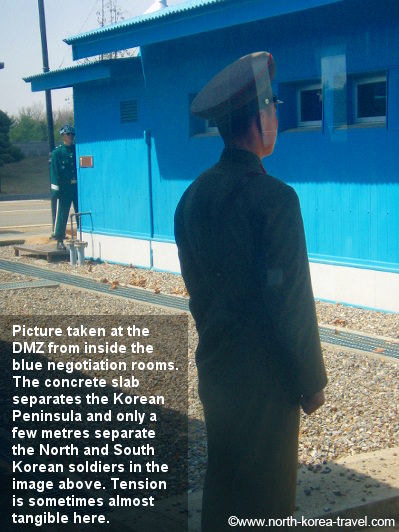 Breakfast: Minsok Hotel, Kaesong
DMZ (i.e Panmunjom, aka 38 Parallel) - chance to enter the famous blue negotiation rooms where talks between North & South Korea have taken place. This is with no doubt a highlight of all DPRK tours. A DPRK soldier will guide us here and we will be able to see the world famous 38th Parallel that divides the Korean Peninsula to this day.
Koryo Museum (Kaesong) - the first university of the Koryo Dynasty, it is now a museum where guests are explained how life was like in medieval Korea
PM
Lunch at Tongil Restaurant (Kaesong) - we will all be served with small covered dishes, each one being a surprise!
As leave Kaesong we will be able to see the famous Kaesong Industrial Park Complex at a distance as well as the train station which's railway connects North and South Korea but which is not in use.
Drive to Sariwon City Centre - this is a very lively city. We will walk around Food Street and see some model local pavilions in Folk Street. There are usually street games held in this area and we will be more than welcomed to join in!
Have break at a Sul Jib or Sul Jib stand - meaning wine house or alcohol house, we will be able to have a drink of local Makoli (a Korean drink with low levels of alcohol) at a local joint.
Walk up Mt. Kyongnam - this takes 5 to 10 minutes and it is absolutely worth it as we will be able to not only have fantastic views of Sariwon but of the surrounding region too
You can see our Youtube video below of Sariwon city:
Stop at the Reunification Monuments - chance to have some pictures taken at these giant monuments
Victorious Fatherland Liberation War Museum - the war museum has been moved to and now lies adjacent to the building where it used to be. The amount of detail and the size of the museum comes to show how important the Korean War is and how tangible it is today in the DPRK
USS Pueblo - US spy ship, the only US vessel in possession of a foreign country. It is shown in the DPRK to Koreans and foreigners as a trophy.
Dinner: Pyongyang Duck BBQ Restaurant
Overnight: Songdowon Hotel, Pyongyang
Day 4 - 27 July (Tuesday) - Victory Day 68th Anniversary of the Korean War Armistice
AM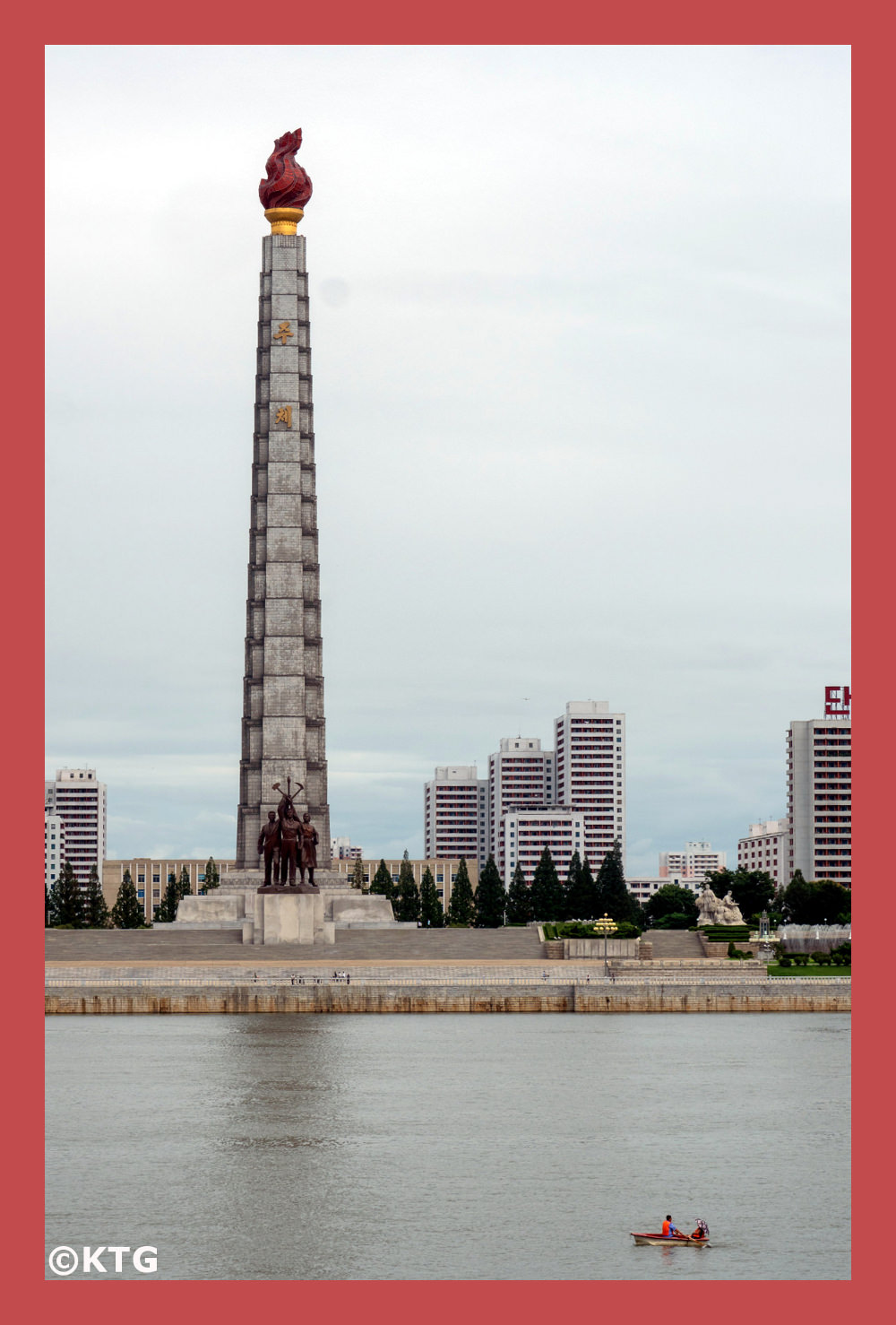 Breakfast: Yanggakdo Hotel
Walk from Pyongyang Theatre to Kim Il Sung Square
Kim Il Sung Square - the largest square in the DPRK and the one we see on TV when mass rallies and military parades are held
DPRK Bookstore - you will be able to purchase DPRK books in English as well as other publications such as the Pyongyang Times newspaper
Fountain Park - favourite spot for locals to take pictures
Mansudae Grand Monuments - we will see the famous giant bronze statues of the Leaders Kim Il Sung and Kim Jong Il. This will be busy with Koreans on a national holiday such as today
Juche Tower - chance to go up 150 meters and have a panoramic view of Pyongyang. The flame itself adds another 20 metres to the height of the structure!
PM
Lunch: Local restaurant, Pyongyang
Moran Park - see local celebrate this National Festivity. Expect to be asked to join them in the singing and dancing! National holidays are a fantastic time to be in the DPRK!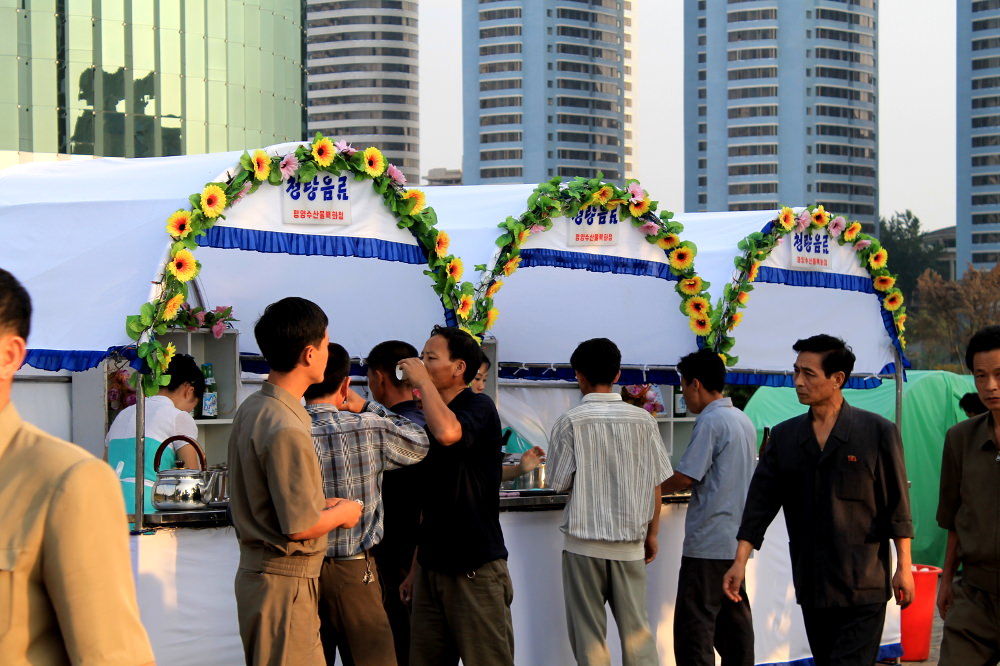 Victory Day Celebrations in Pyongyang - Workers' Party Foundation Monument - if there are any mass dances we will be able to attend and to join in with the university students dancing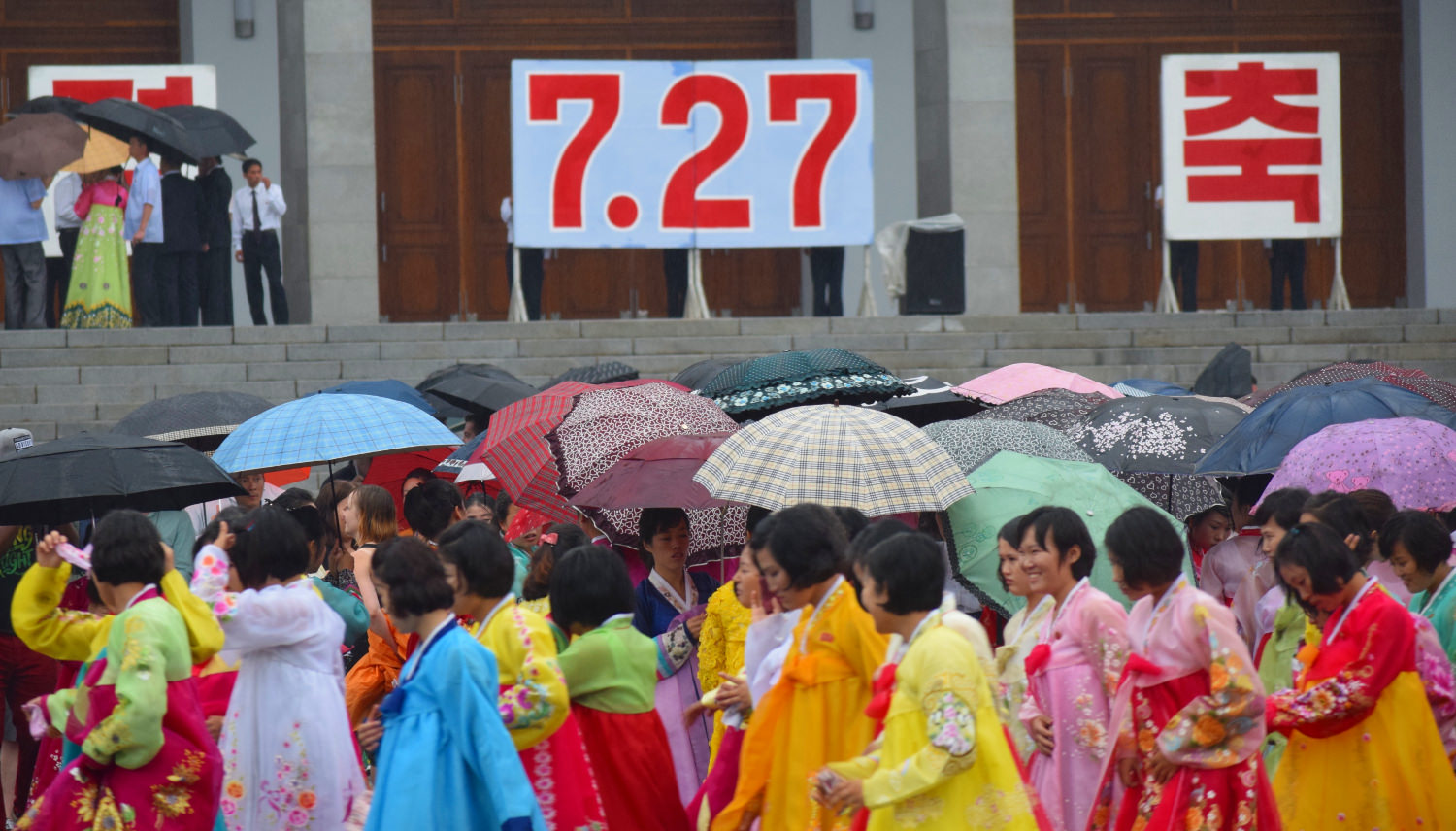 Mass Games on 27 July in Pyongyang. 7.27 is Victory Day in the DPRK
MASS GAMES - a spectacular and unique show with thousands of participants. Please note that we expect them to be held but that there has been no official confirmation. If they take place and it is an option available to tourists then we will be able to attend.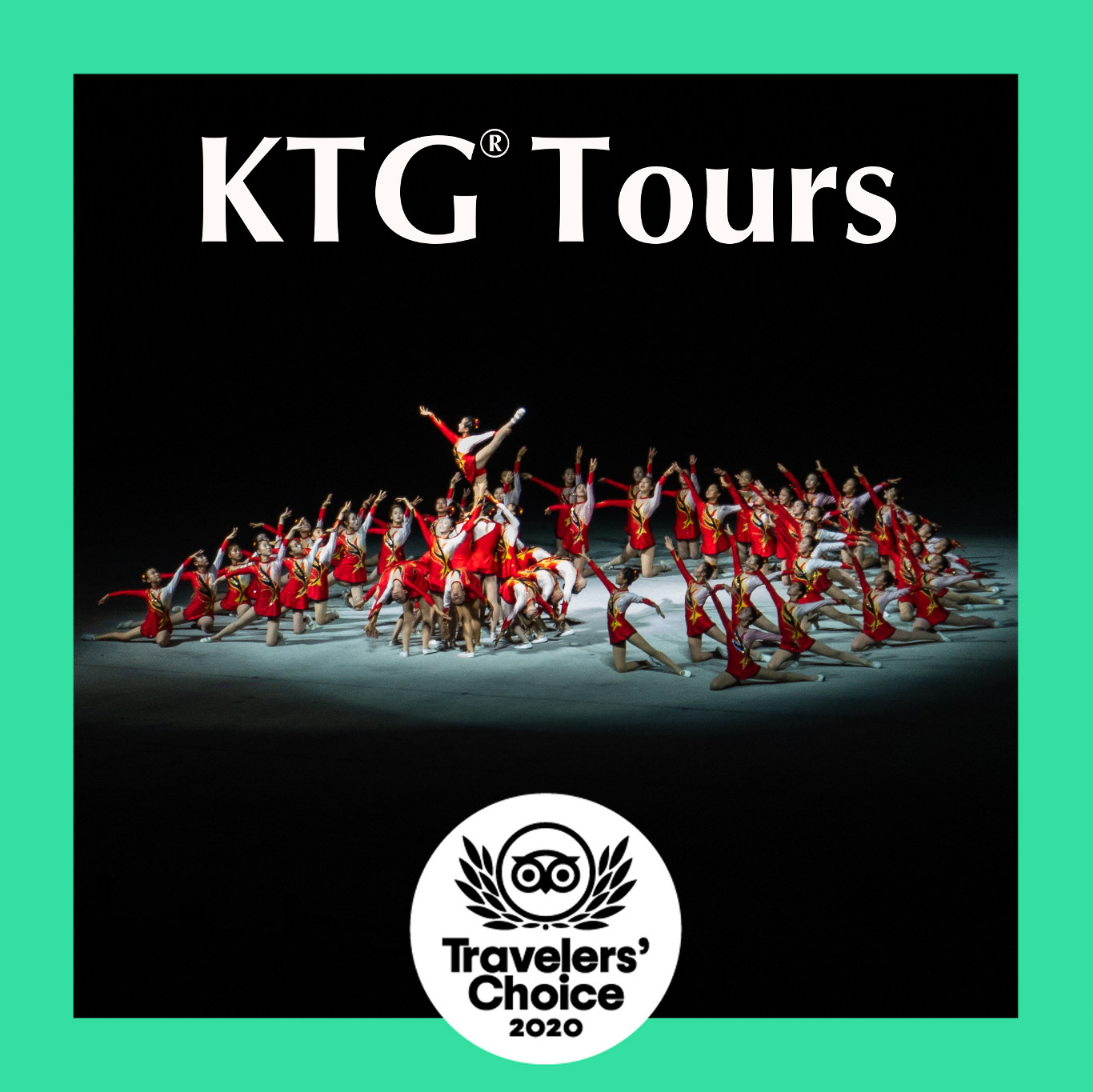 Acrobatics show at the Mass Games
Dinner: local restaurant, Pyongyang
Kaeson Evening Funfair if the Mass Games are not held - you can take rides with locals, but even if you'd rather not, this is a great opportunity to join Koreans during their celebrations. Expect to see many pleasantly surprised faces! Rides cost from 1 to 5 Euros.
Overnight: Yanggakdo Hotel, Pyongyang
Day 5 - 28 July (Wednesday)
AM
10.25 am train to Beijing - if interested in flying back please let us know
PM
Stopover at Sinuiju train station bordering China - DPRK customs will be carried out on the train
Day 6 - 29 July (Thursday)
Arrive in Beijing at 08:40 am
End of our 2021 Victory Day Tour I