2017 North Korea Victory Day Tour Report
We just got back from our July East Coaster Tour. We had 9 travellers plus our western staff member do the whole 7 night / 8 day trip. Our group consisted of people from Australia, Singapore, Spain, Sweden and Switzerland.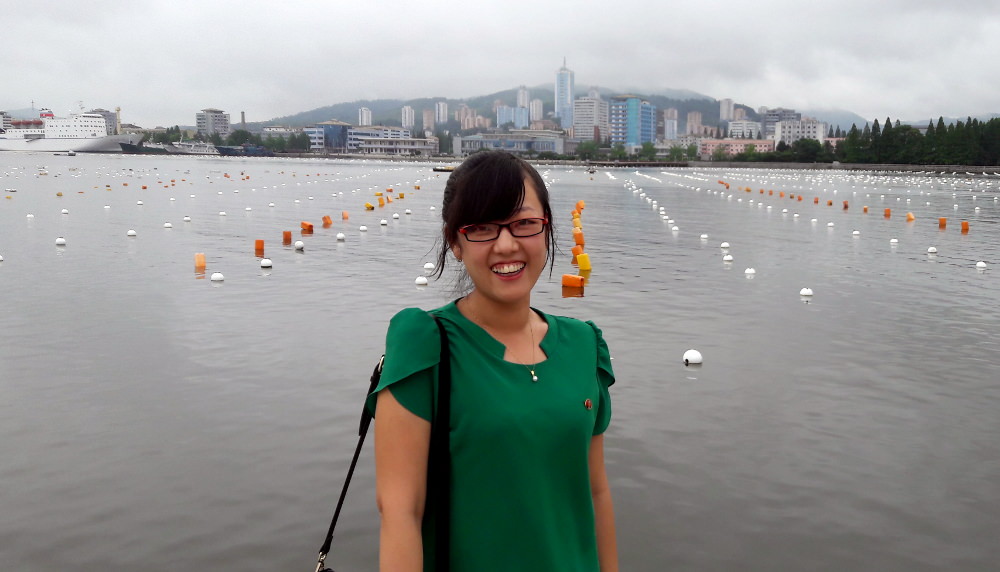 Miss Kim Jong Hwa is a top guide and it is always a pleasure working with her
We had two of our favourite guides, Ms. Chae who speaks English and Spanish, and Miss Kim Jong Hwa who is a celebrity in the DPRK tourism world.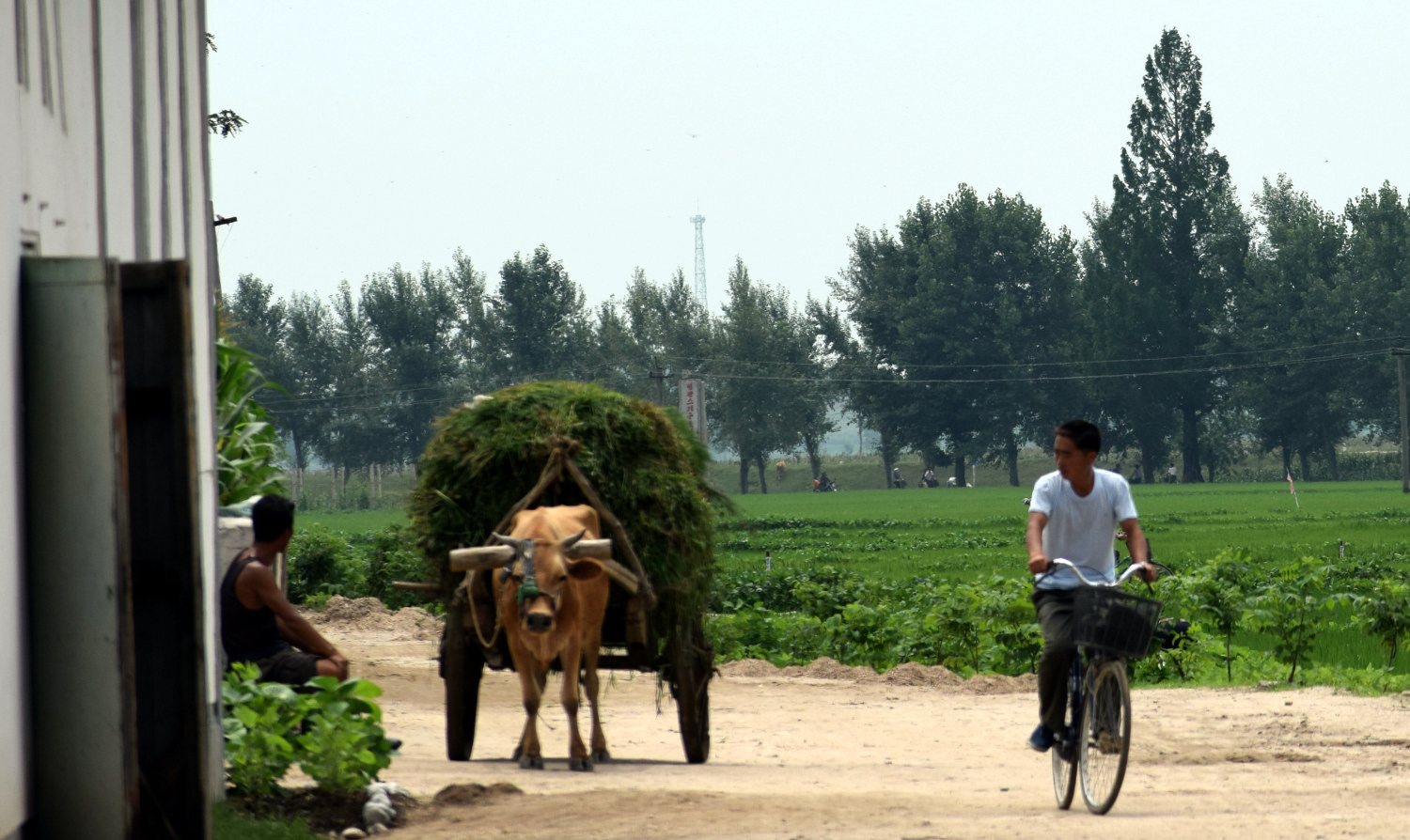 Cooperative Farm we visited on the east side of the DPRK
The trip to the east coast is always a fascinating one as we get to literally cross the DPRK from one side to another, not just seeing remote rural areas but also small towns and counties where the site of Westerners is extremely rare. You can tell by people's surprised reactions when they see us!
Don't forget that Hamhung only started taking in Western tourists around 7 years ago and most people do not go there as it longer tours of 7 or 8 days tend to offer this option.
After some sightseeing in Pyongyang on Day 1 we drove directly to the east coast setting off early in the morning on Day 2.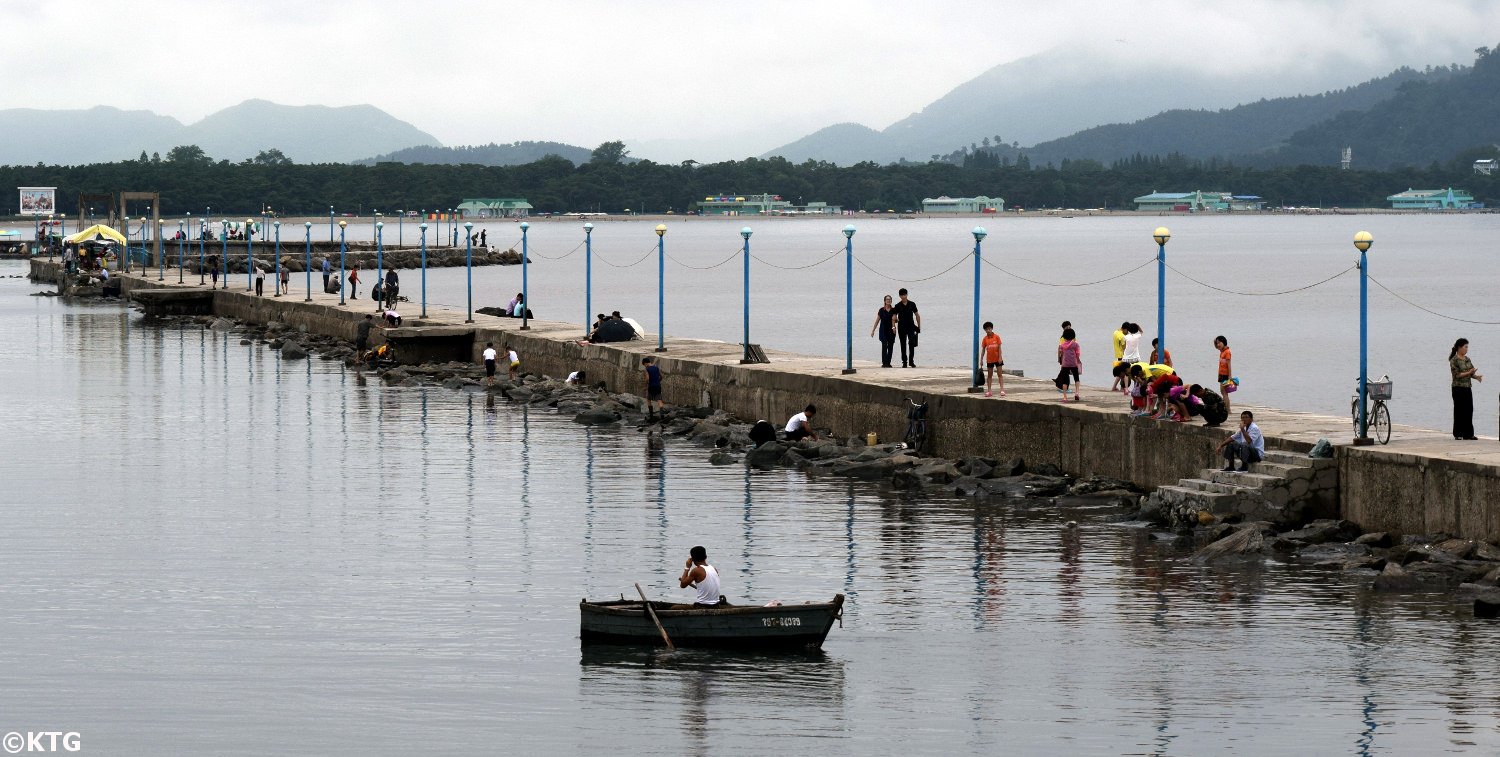 When we arrived in Wonsan we walked around the pier and central square before heading out to Jandok Islet where locals were having picnics consisting mainly of local seafood. It is always a great feeling to see locals come up to us and wanting to take group pictures as well as inviting us for a bite or two! There was a point too when some soldiers came up to three of us and shyly threw a "hello!" as they waved their hands and smiled at us.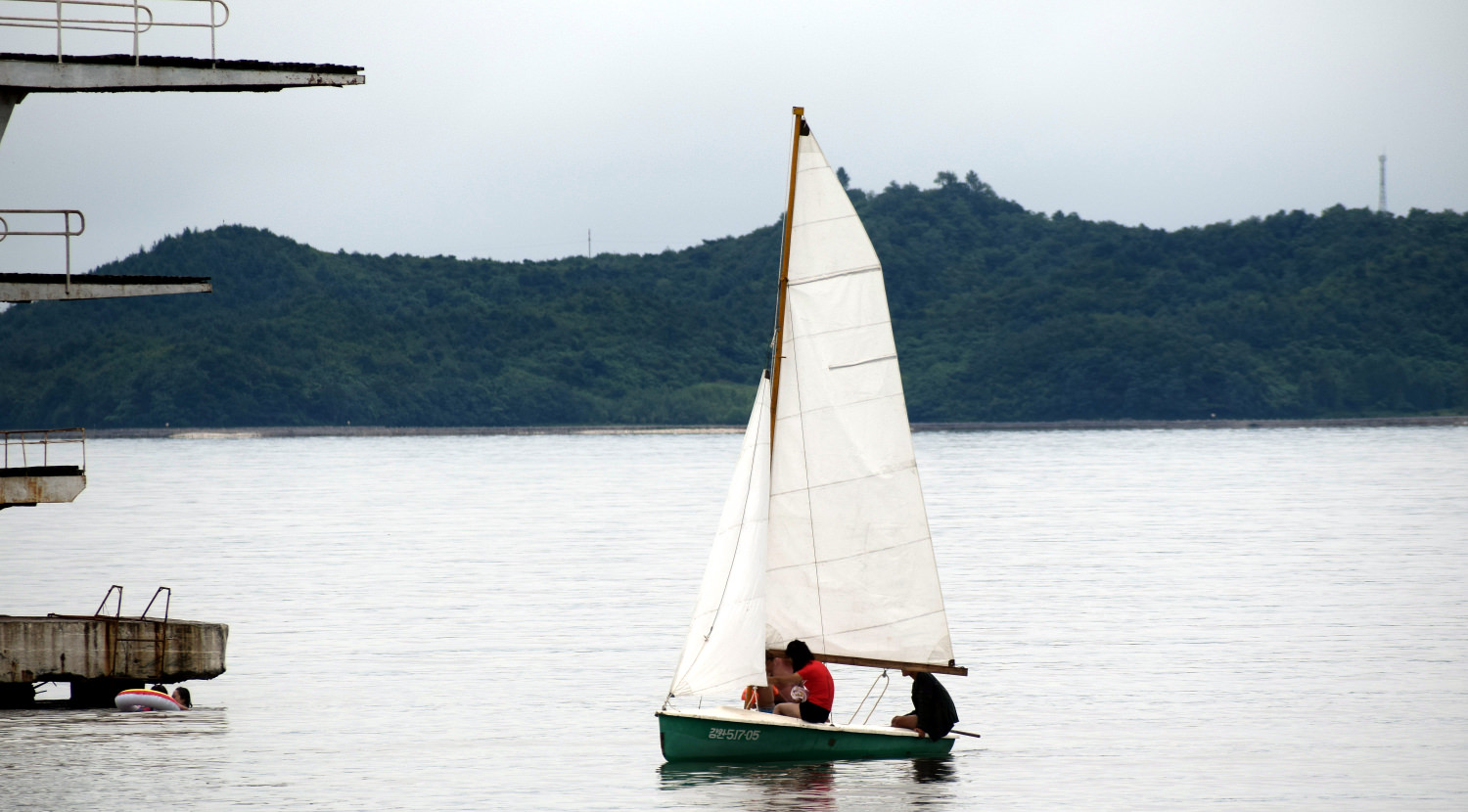 After a walk around the islet and avenue that leads there we headed out to Oriental Park where some people were playing a local chess game.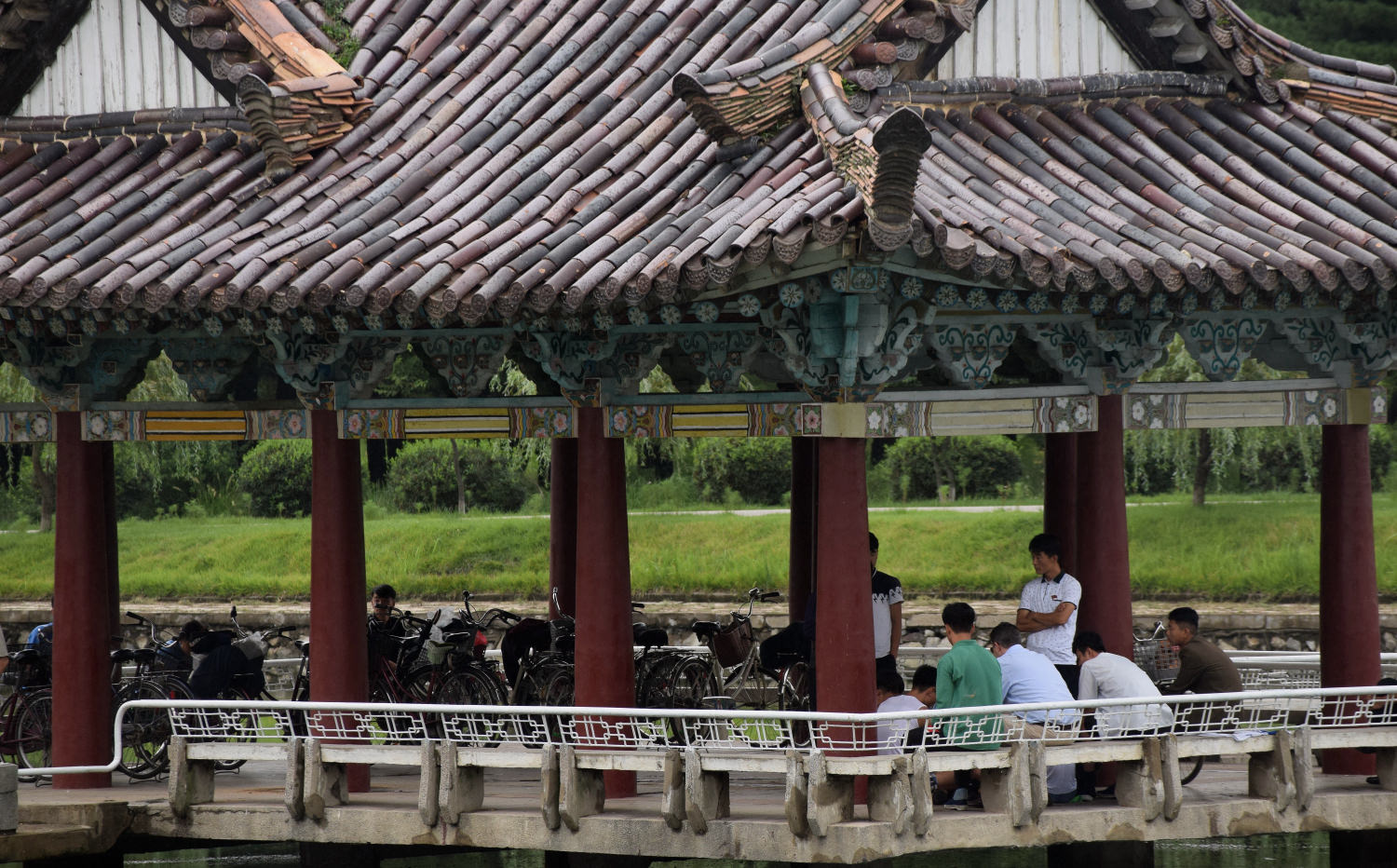 The weather wasn't great that day, but this didn't deter some of our group members from taking a swim at Songdowon beach and playing ball with locals in the water!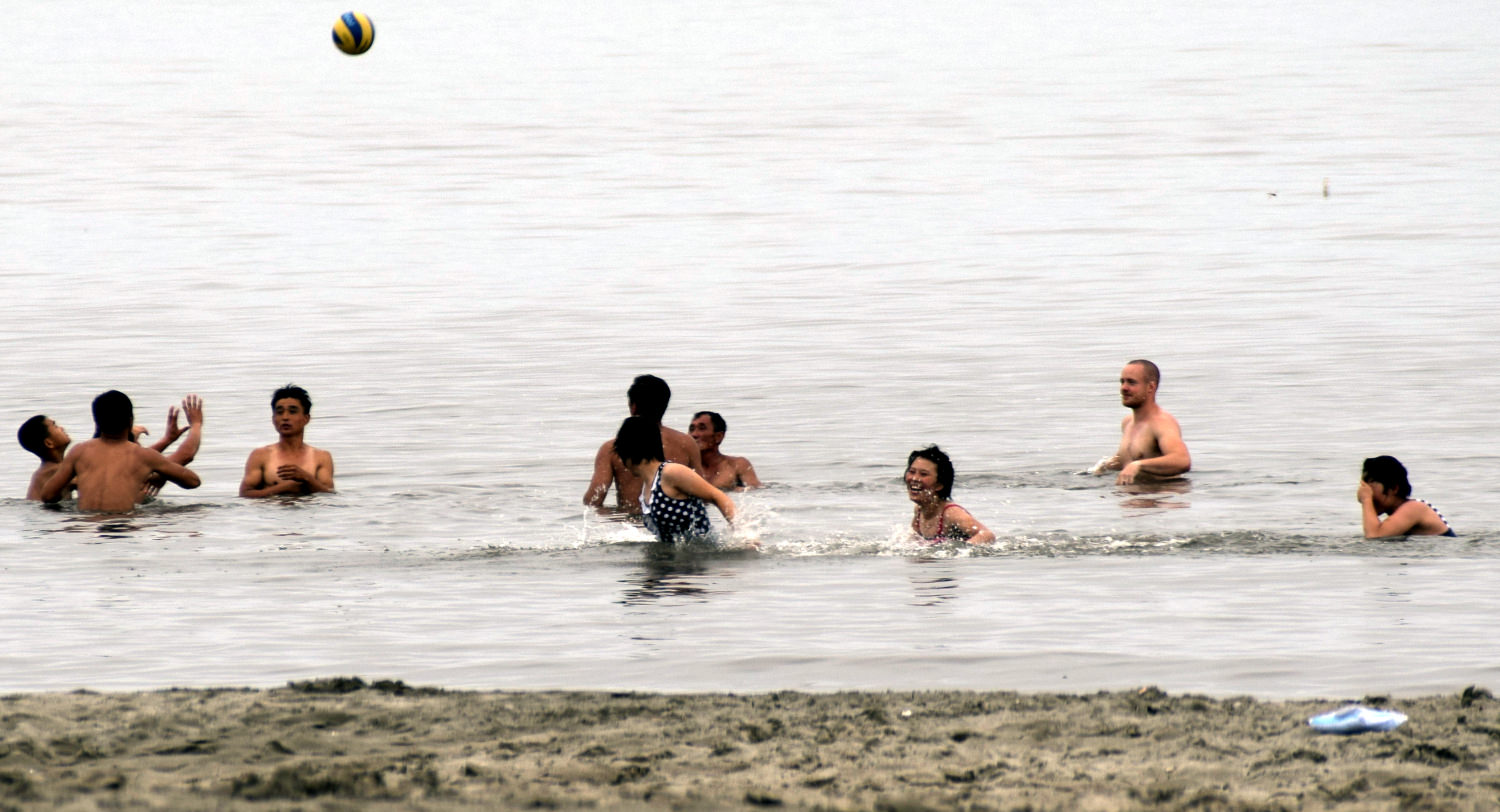 Day 3 saw us take a drive to the second largest city in North Korea; Hamhung. This industrial city of approximately 800,000 has a quarter where East Germans lived in the late 1950s. Before arriving here we made a stop at a cooperative farm.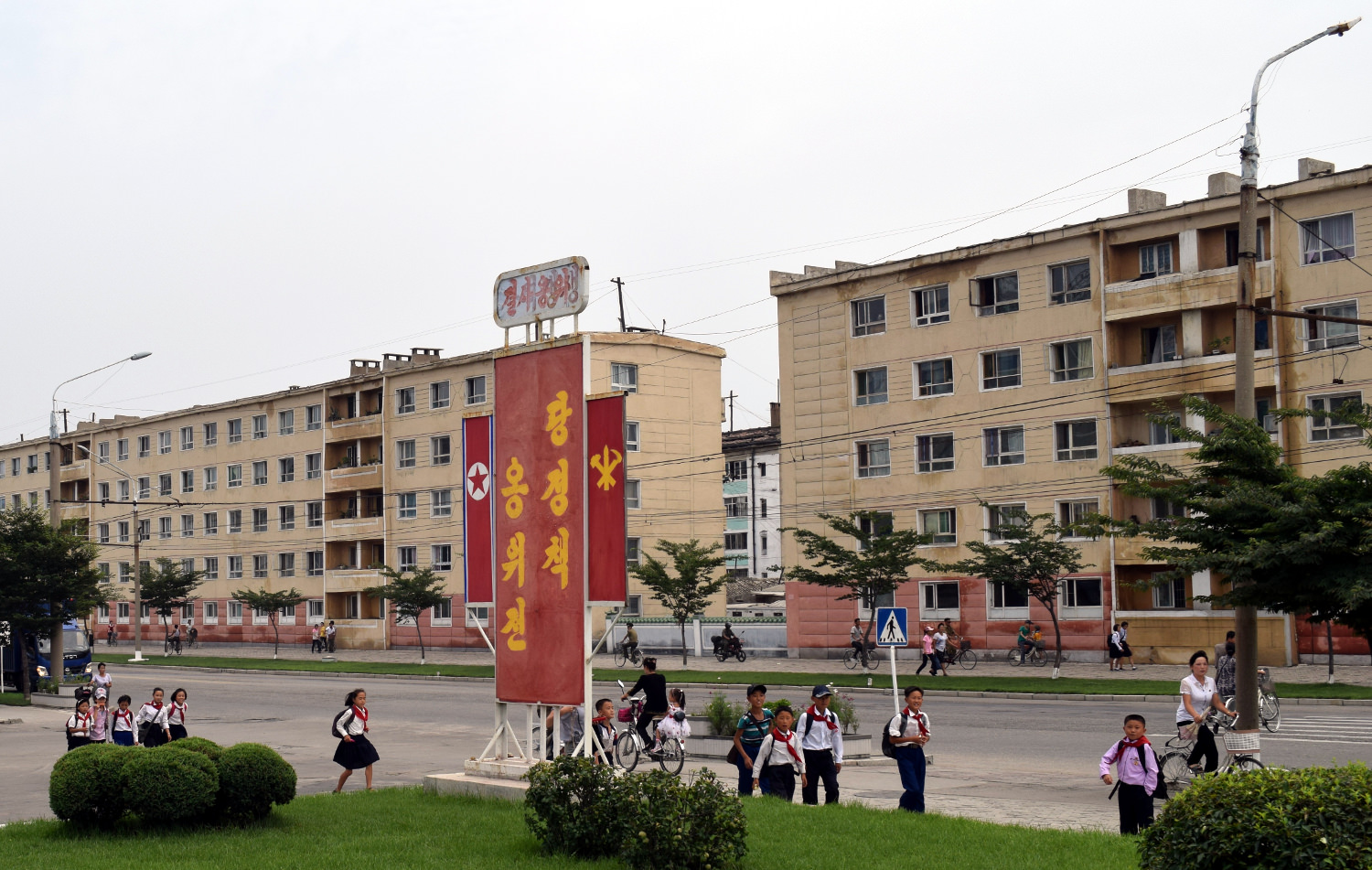 Hamhung hosts the largest theatre in the DPRK but what we probably found most interesting was the visit to Hungam district. Formerly a city and the third largest one in North Korea, this district is home to many chemical factories.
We were greeted by the very, very friendly director of the factory who had worked there for over 45 years! He was extremely keen in showing us around and answering any questions we had.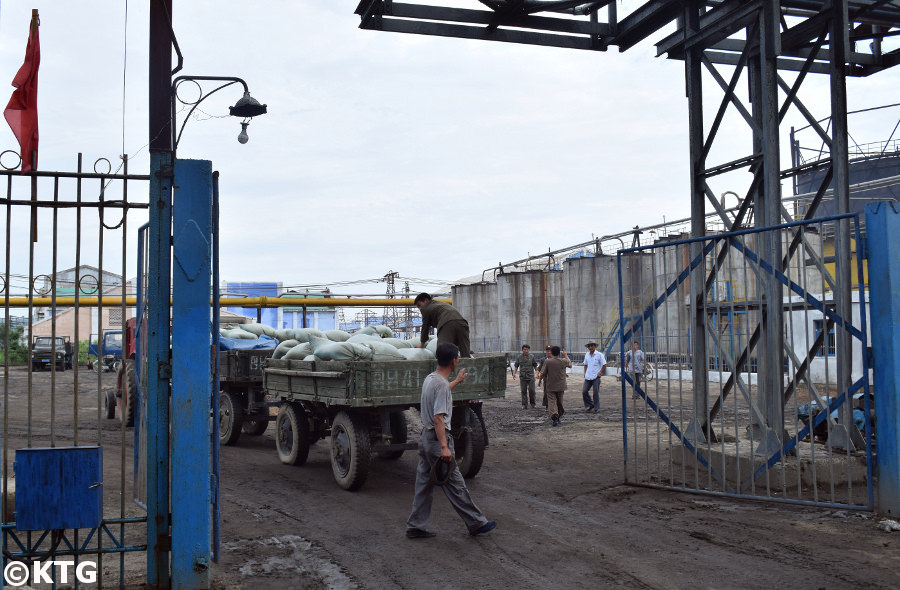 Walking around the factory gave us the chance to see an aspect of the DPRK we usually do not see, with workers getting along with their daily duties.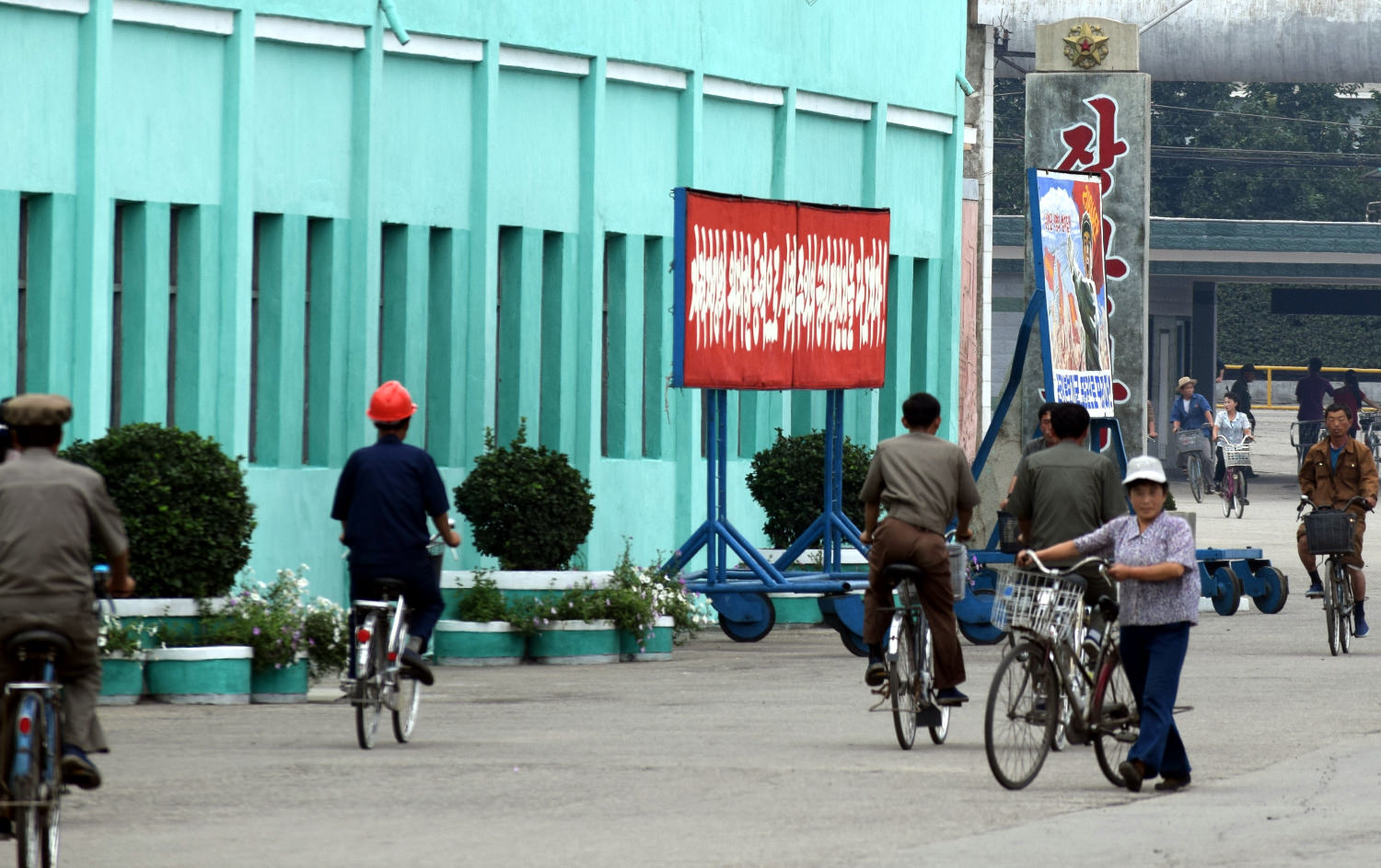 The day then ended with a trip to Majon beach where we stayed overnight. The sky had cleared up by then and there were quite a few locals swimming the sea, having picnics and dancing. A group of us started playing volleyball and after a short while locals started to join us and played with us for several hours.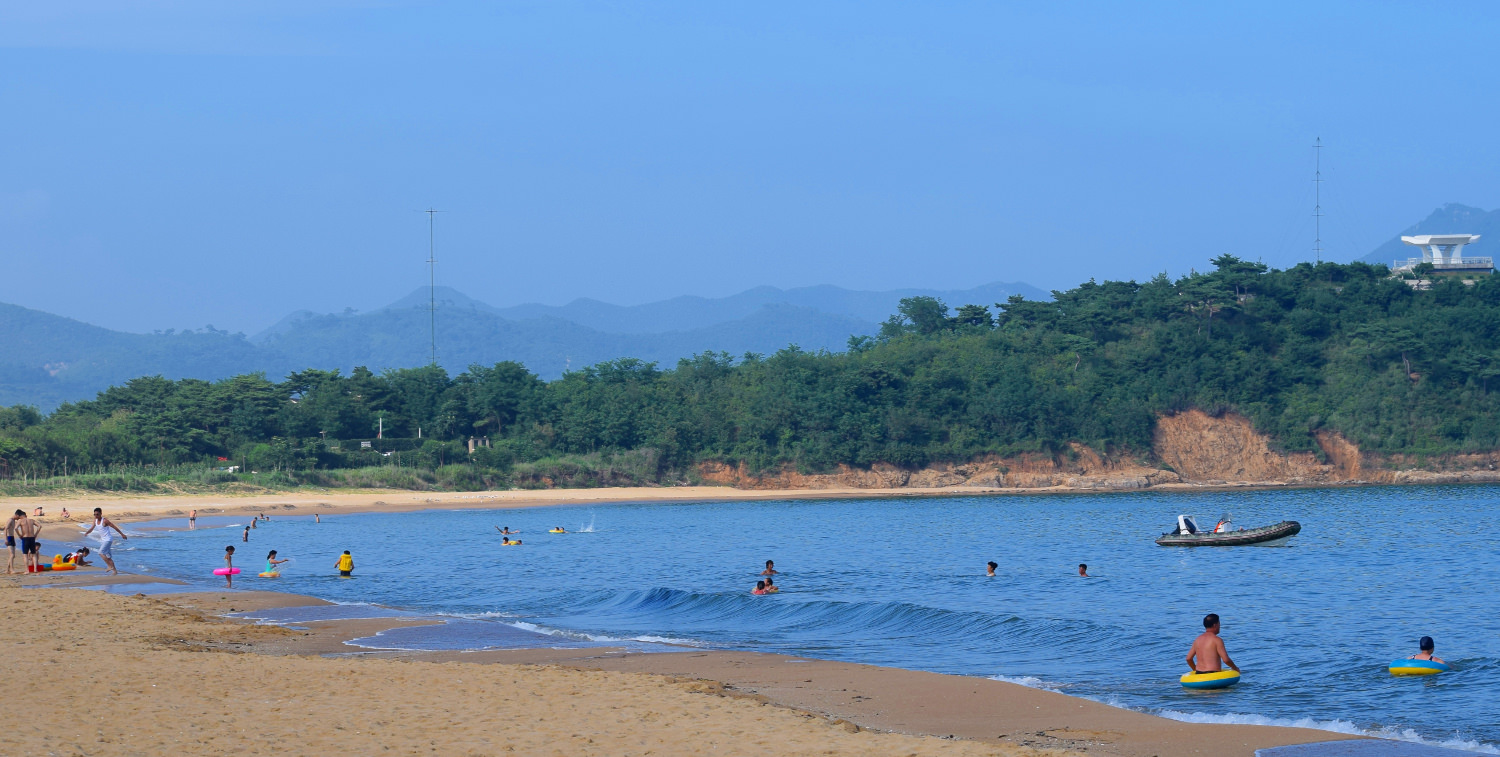 The following day we visited some sites in Wonsan, including a local university. We then drove back to Pyongyang via the Ullim Waterfalls where there were several family gatherings.
Once back in Pyongyang we visited the Children's Palace. This is where the most talented kids in Pyongyang go after school to practice different forms of arts. After going around the classrooms we attended a truly impressive performance which included dancing, singing and even a magic show! There are two Children's Palaces in Pyongyang and these hold shows on Tuesdays and Thursdays. However, this time we managed to see one on Wednesday as the following day was a national holiday.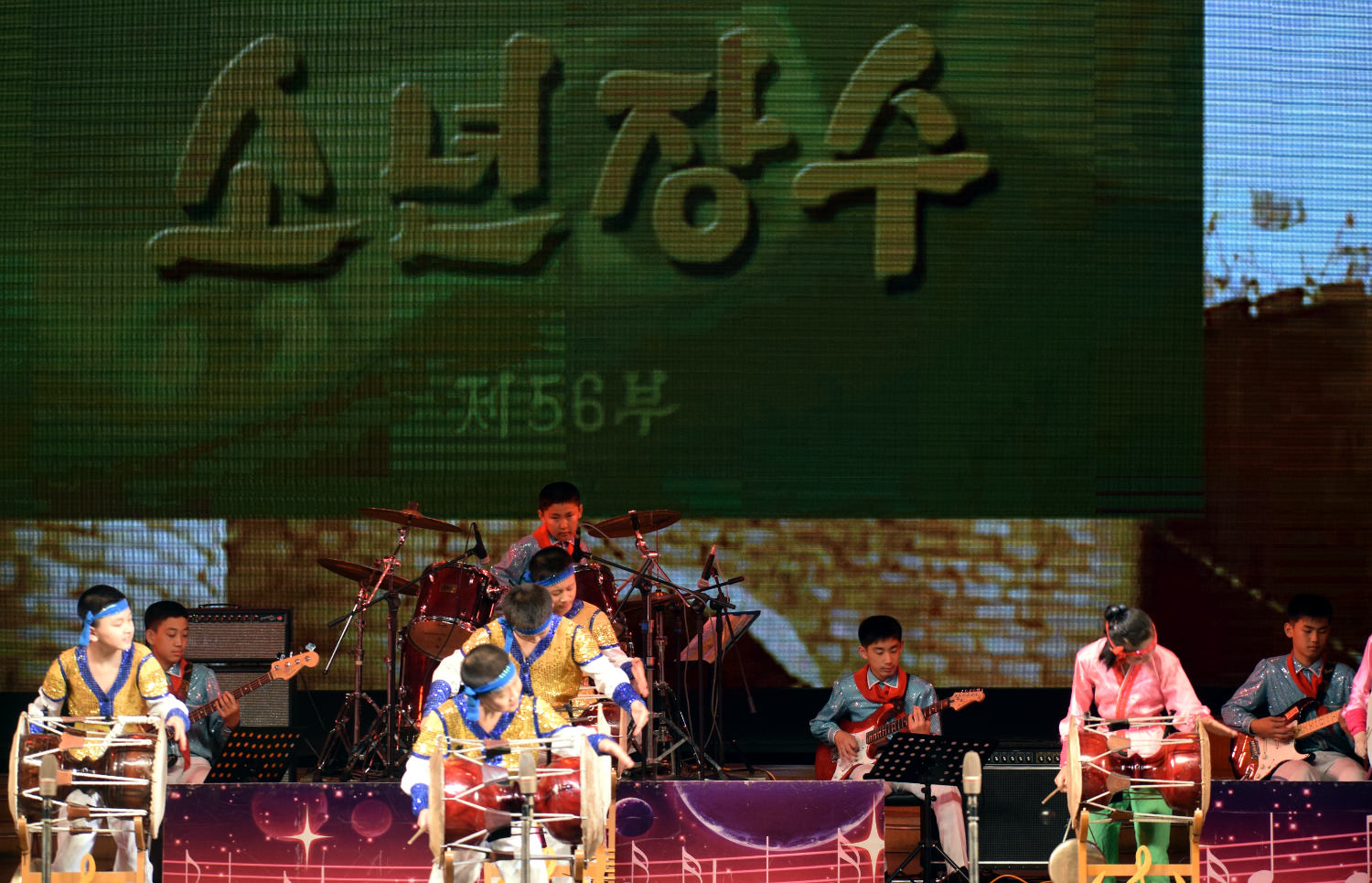 On Victory Day, 27th July, we visited the Kumsusan Palace of the Sun. This place is of utmost importance in Korea and cannot be visited by children. As we had a child in the group some of us went to the zoo instead. The zoo was just renovated recently and it was our first trip there since. Indeed, it did not let us down!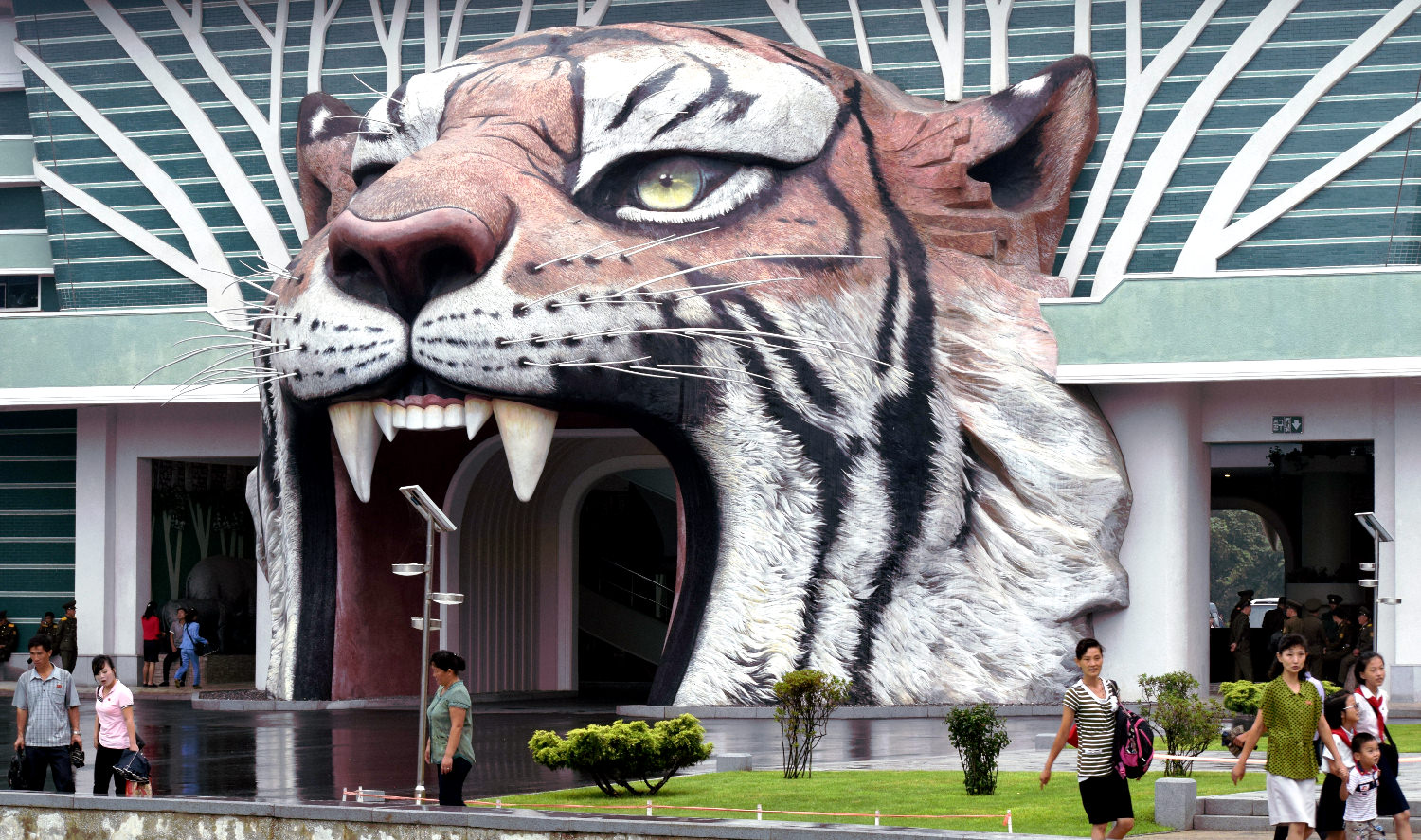 After checking out the aquarium, tigers and lions, we went to the bear section where we, and the locals, were surprised by how they cleverly asked for food. You can see what we mean by checking our short Youtube video below!
Later that afternoon we managed to see university students carry out mass dances to celebrate Victory Day. The event only lasted around 20 minutes though, as opposed to the 40 to 60 minutes that they usually last, because of the rain. Nevertheless we were glad to see them!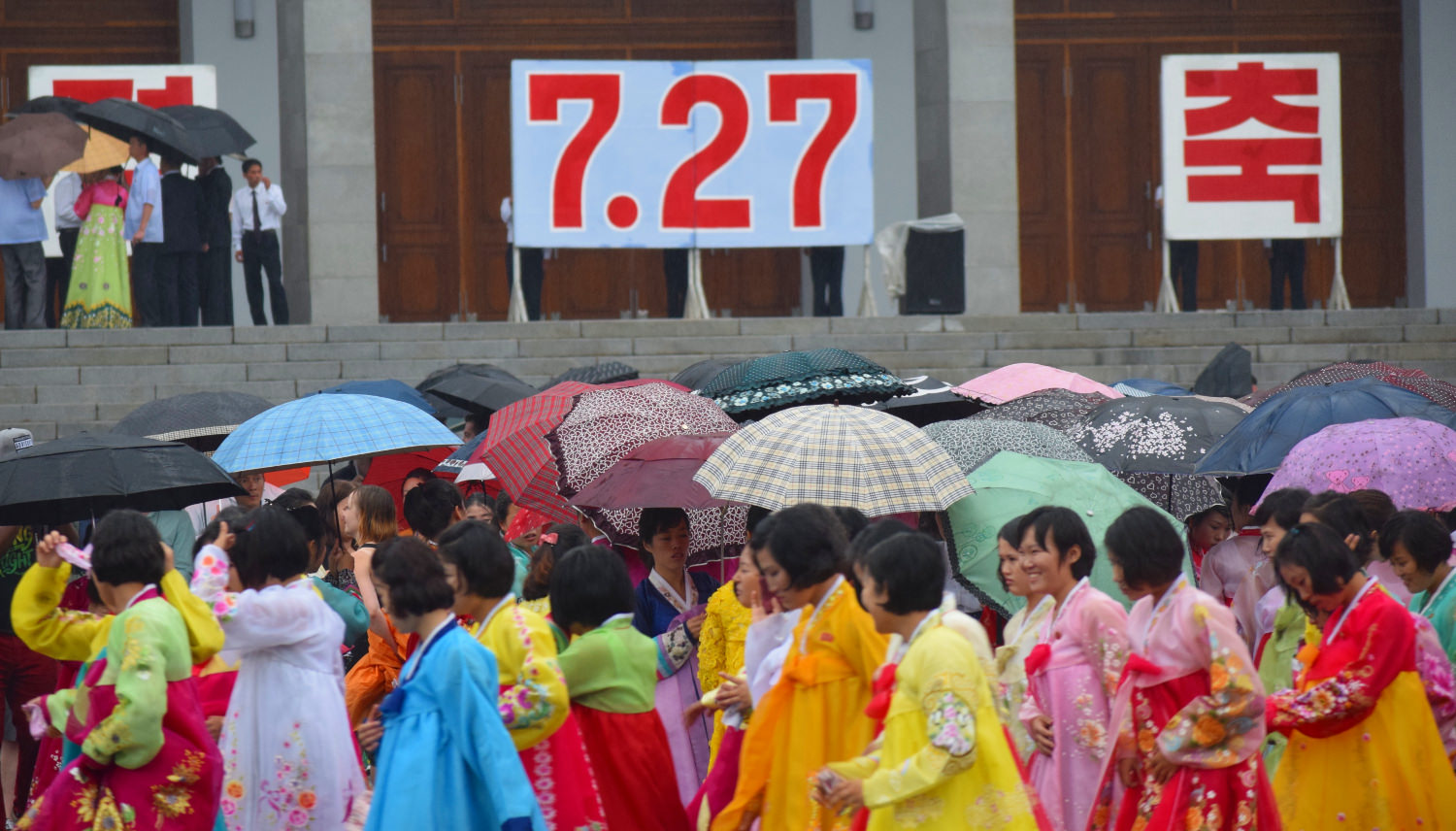 Our tour included visits to many other sites in the east coast, Pyongyang and other regions of the country!
Please go from our 2017 North Korea Victory Day report to our North Korea Tourism page for information on departures to the DPRK.