Masikryong Ski Resort | 마식령 스키장
Ready to try out some North Korean slopes?
Welcome to the Masikryong ski resort! The first ski resort available to foreigners in North Korea and we were one of the first agencies to arrange a trip there.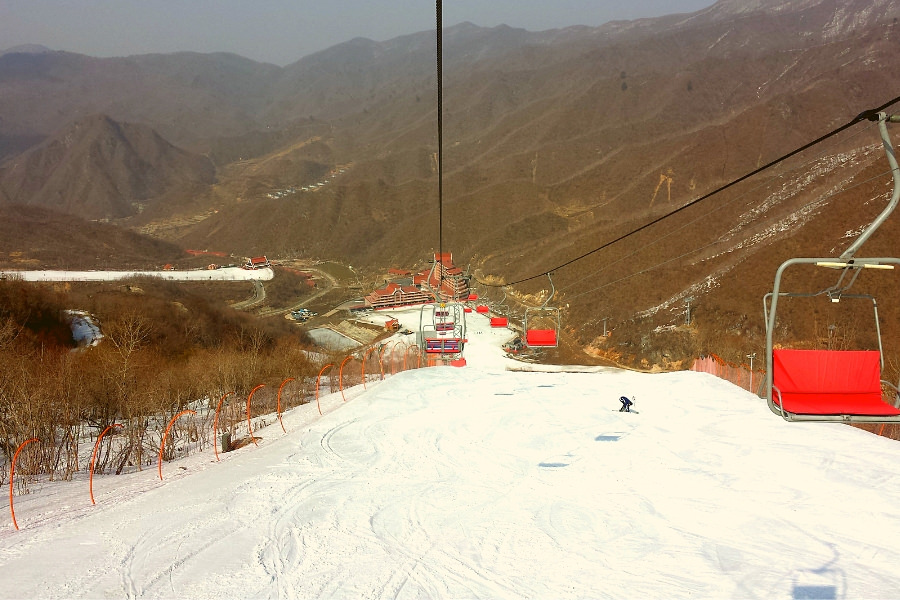 Skiing in North Korea
Introduction
Did you know that it is possible for you to ski and/or snowboard in North Korea?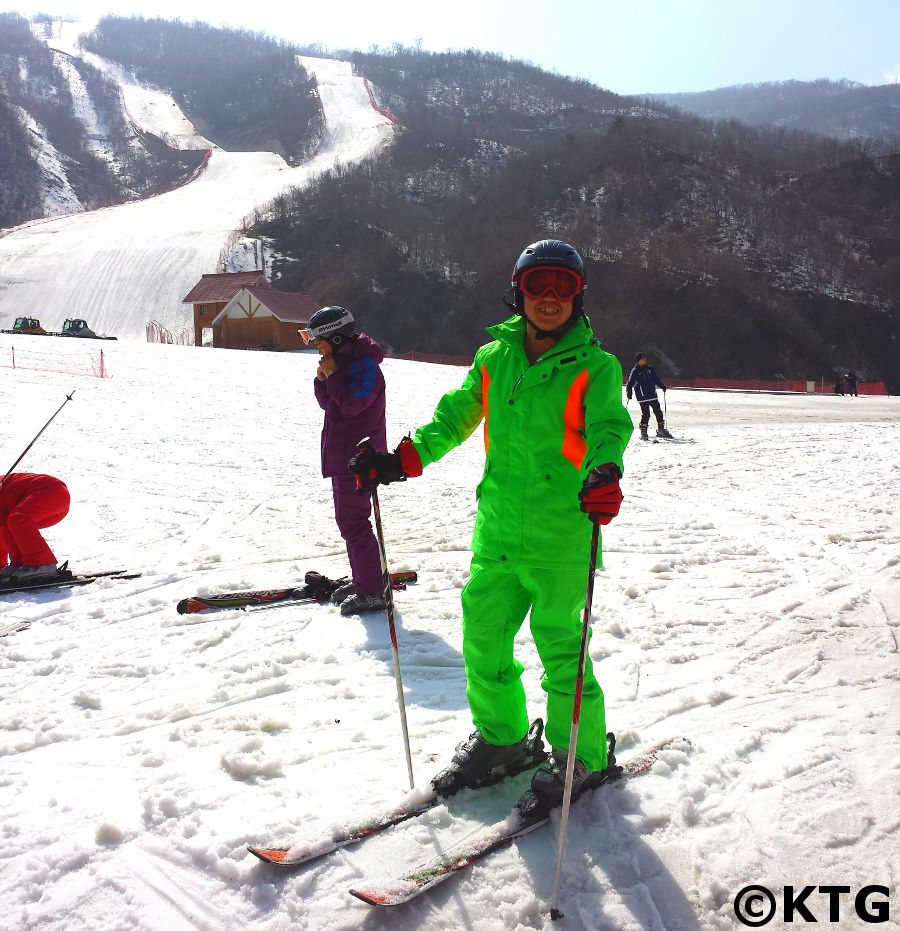 North Korean guide at the Masikryong Ski Resort
The Korean People's Army built in just 10 months, a luxurious ski resort in the DPRK, the only one opened to foreigners. Locals and foreigners can ski here. The Masikryong Ski Resort was completed in 2014.
Location
Located near the east coast of the DPRK, the Masikryong ski resort is about 24 kilometres away from Wonsan city. It takes around 3 and half hours to drive there from Pyongyang.
Slopes
The ski resort has 10 slopes and 4 different levels ranging from beginners to experts. Please check the map below for more information.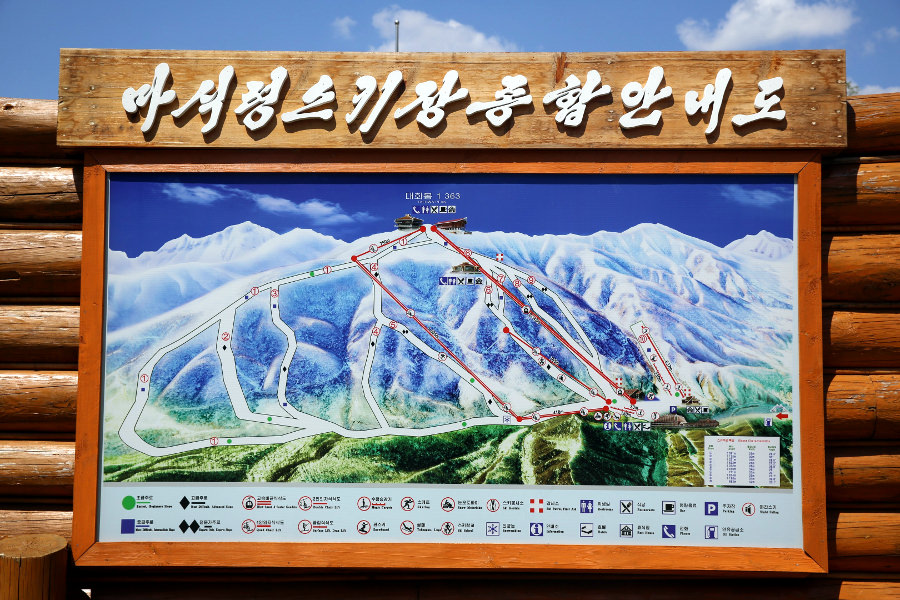 Map of the Masik Ski Resort
There is too a slope that can be used at night. The highest point is Taehwa Peak with an altitude of 1363 metres.
Hotel & Facilities
The Masikryong Hotel is one of the most luxurious of the DPRK.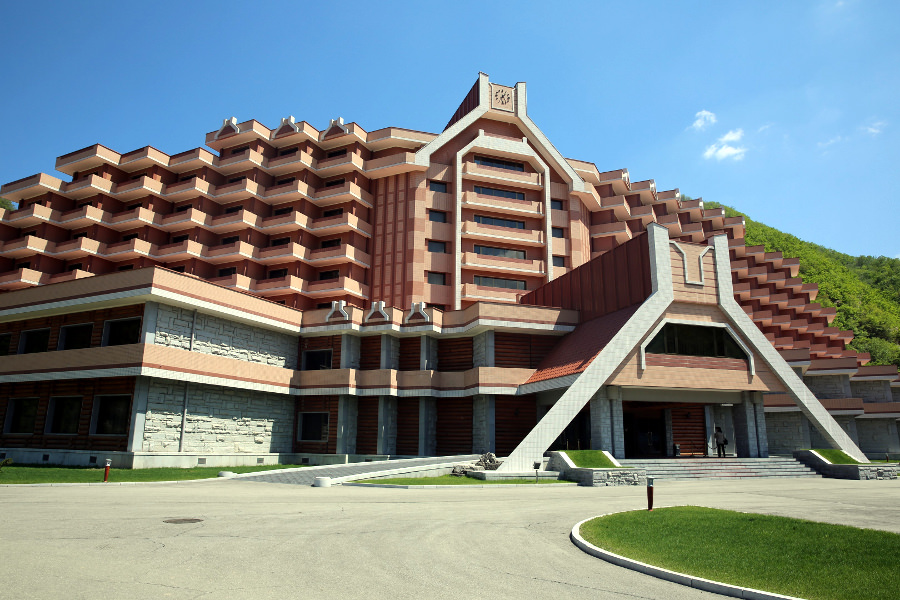 The Masikryong Hotel in Summer
The hotel offers great coffee, food, shops, sauna, swimming pool, gym and even internet connection!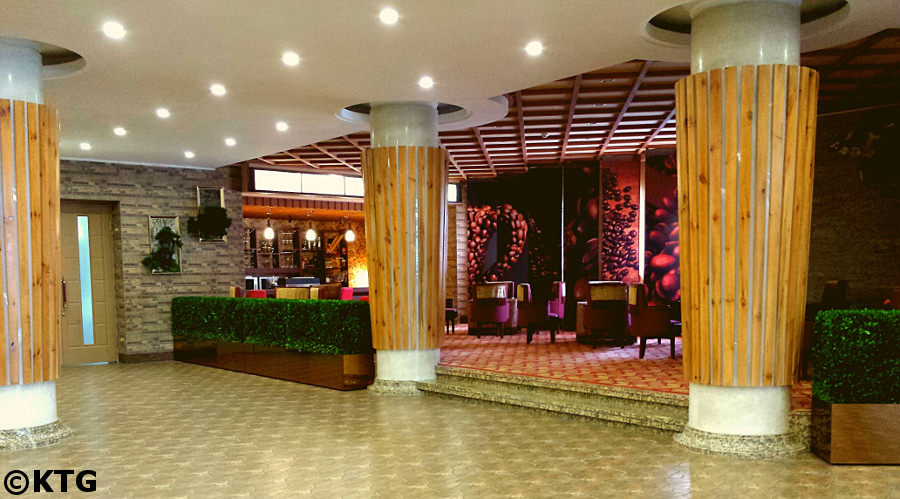 There's nothing like a hot cup of coffee or a relaxing sauna session after a day of skiing at the Masikryong resort.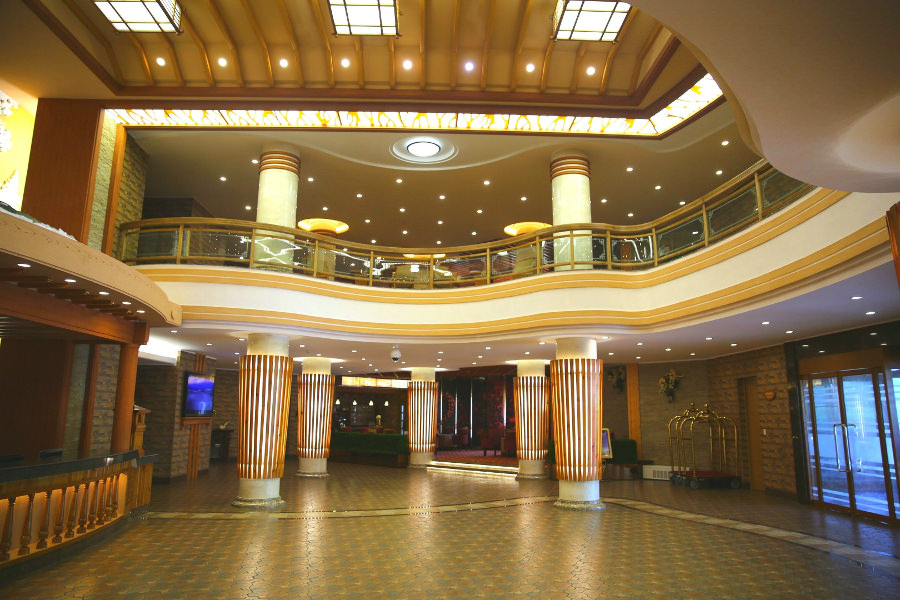 Even if not winter, you can always go there to enjoy the great services and views offered.
Activities
You can ski, skateboard or even take a snow mobile. There is too an ice skating section. As for going up to the highest point, Peak Taehwa, you can either take a gondola or a chairlift.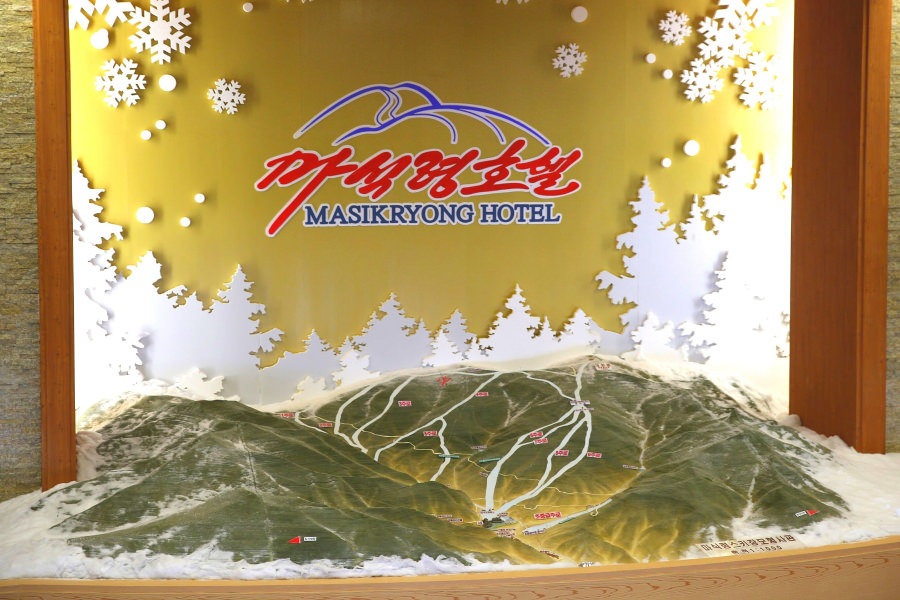 Equipment
You can rent equipment at the ski resort if you like. Rates are as shown below but please just use them as a reference as they may vary.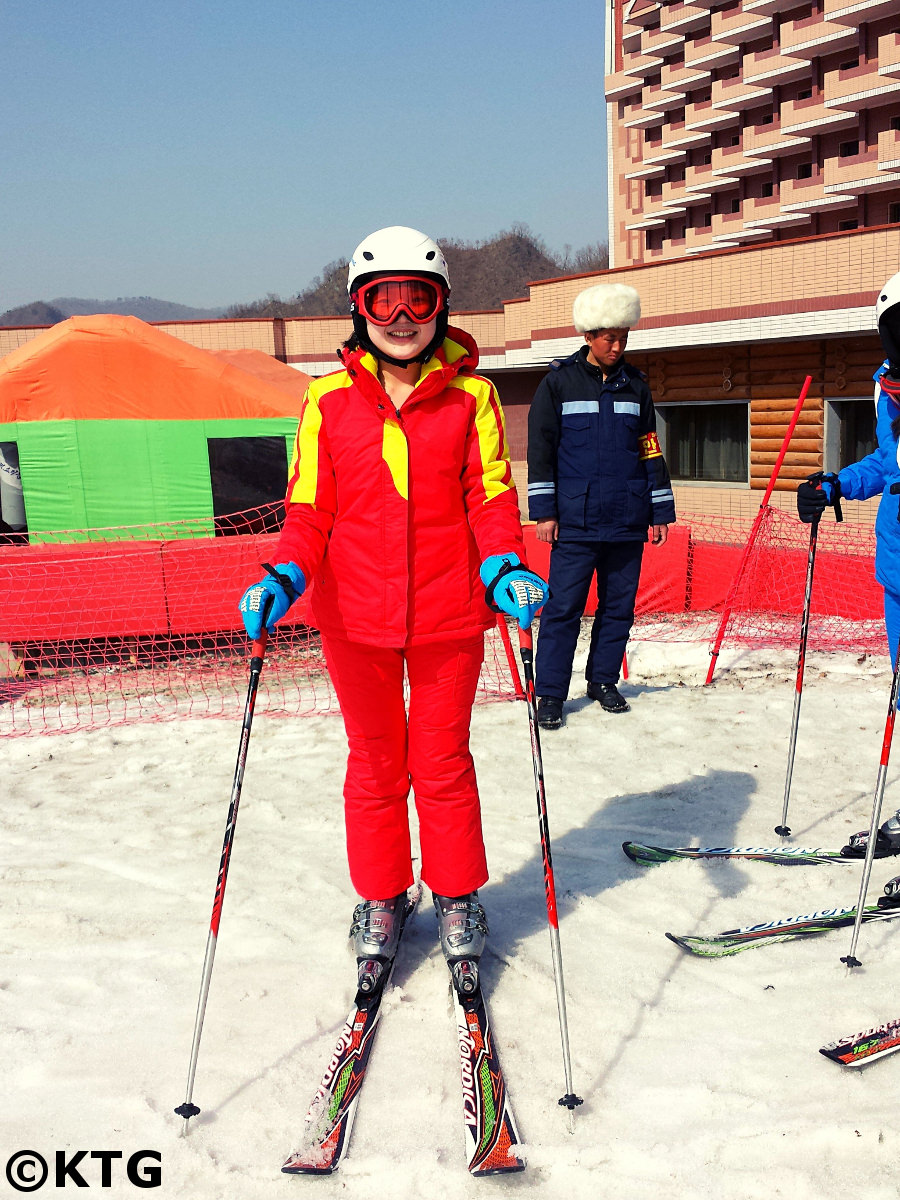 Prices
| | | | |
| --- | --- | --- | --- |
| Skiing | Ski pass & gear (with woolly hat) | 2 Hours | $41 |
| | | 3 Hours | $55 |
| | | 4 Hours | $47 |
| | | 8 Hours | $100 |
| | | Night time 2 hours | $47 |
| Skiing | Ski pass & gear (with helmet) | 2 hours | $44 |
| | | 3 Hours | $58 |
| | | 4 Hours | $67 |
| | | 8 Hours | $107 |
| | | Night time 2 hours | $52 |
| Gondola | Taehwa Peak and back | | $15 |
| Chair Lift | Taehwa Peak and back | | $10 |
| Ski gear keeping | | 1 Hour | $ 1.5 |
| | | 1 Day | $ 4.2 |
Masikryong Speed
The speed at which the ski resort was built led to the popular saying in North Korea of Masikryong Speed.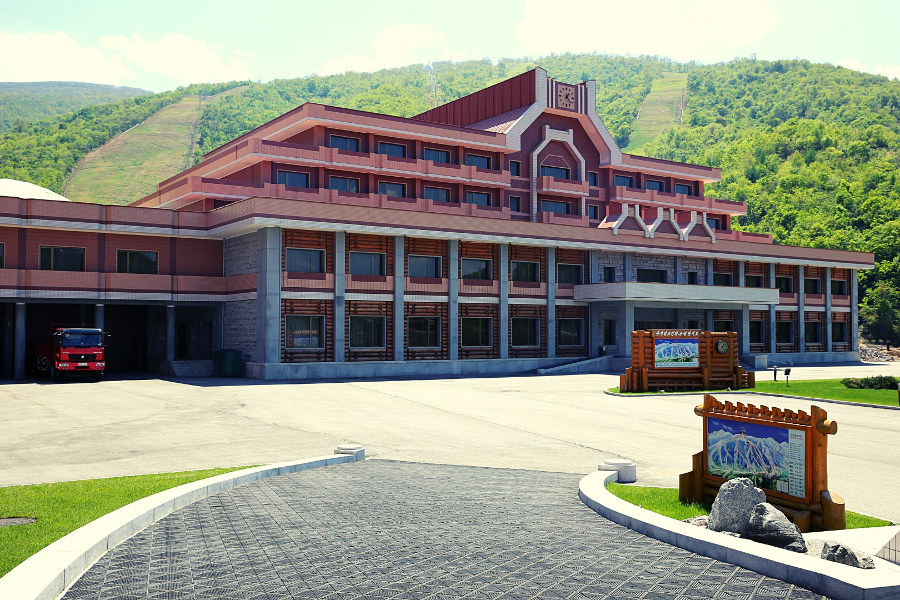 When the DPRK was rebuilt after the Korean War it was said to have done so at Chollima Speed. This is based on the famous winged horse, Chollima. Whereas others moved a step forward, the DPRK's goal was to move 10 steps. Pyongyang was completely rebuilt from scratch.
When to go to the Masikryong Ski Resort
The highest chances of snow are mid-December to February. Although it can snow from November to March, we did have to reschedule a private trip once as it was to early for snow.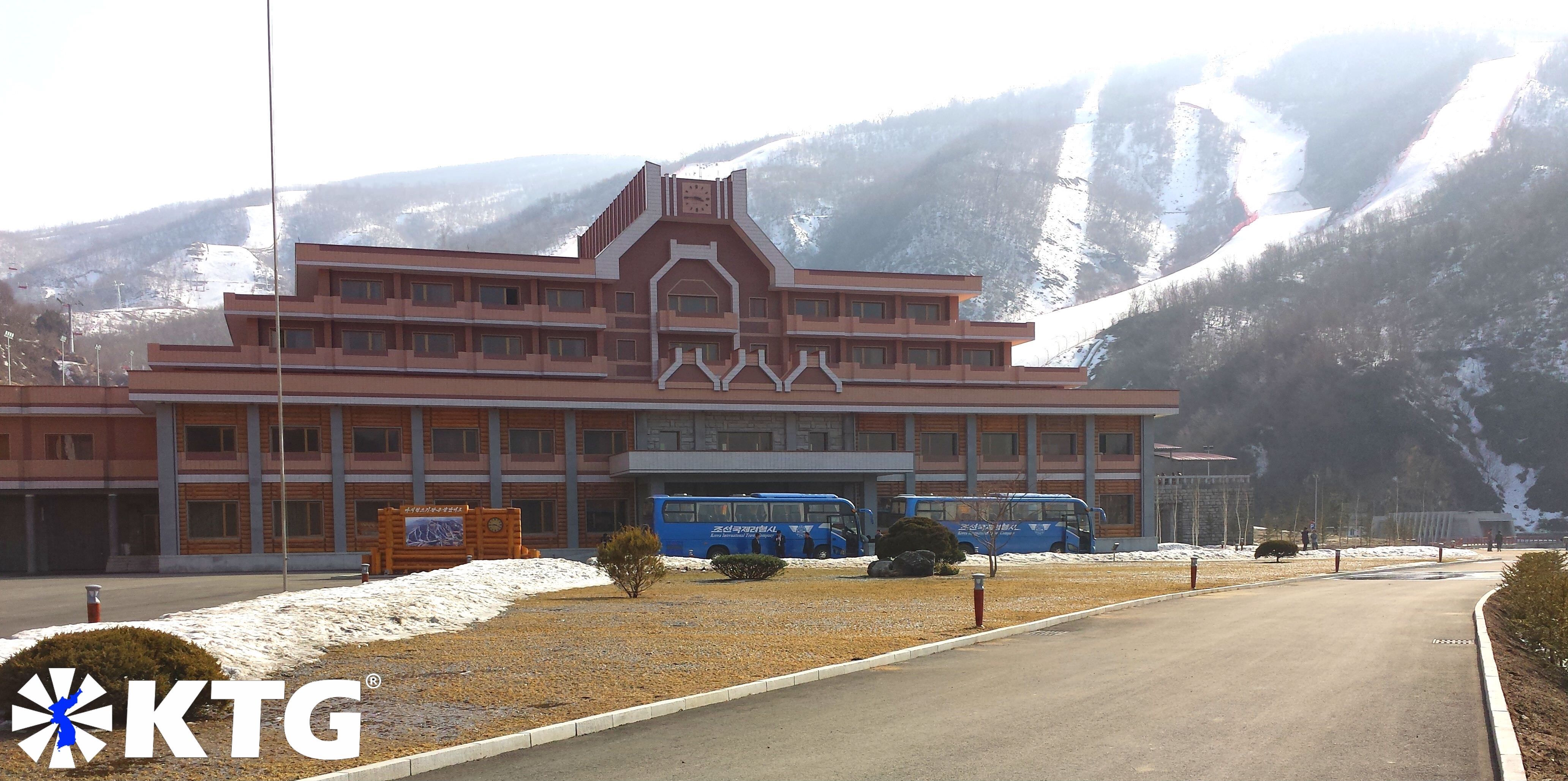 Masikryong Ski resort in mid March
The ski resort is, however, opened all year round. If you would rather stay at a luxury hotel instead of at the Dongmyong or the Songdowon hotel when visiting Wonsan, you can always stay at the Masikryong Hotel. Or if you would like to go for a hike and enjoy the views here in spring, summer or autumn, that can of course be arranged too.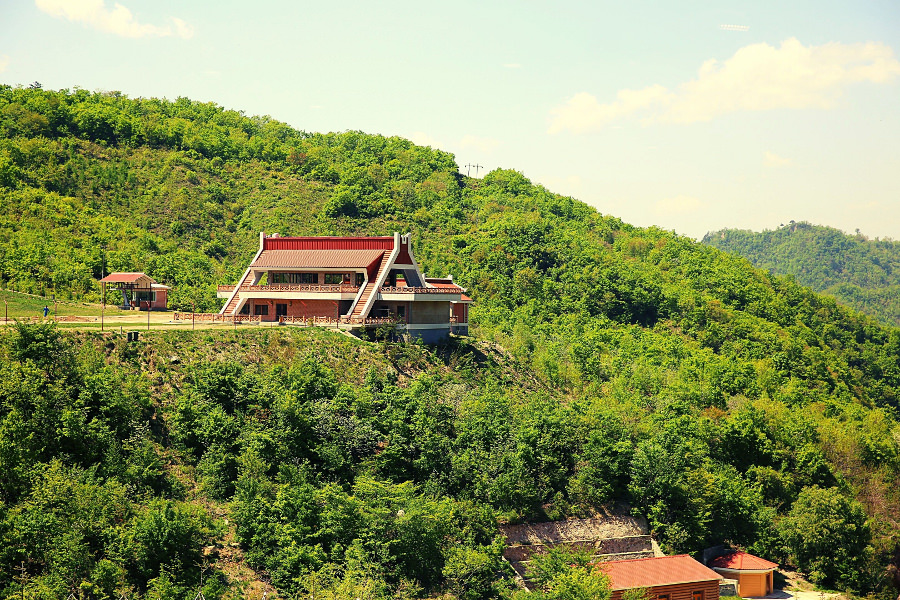 Views of the ski resort in summer
How to go
You can either go as part of a private trip or you can join a group and then have a private extension. We do occasionally arrange group tours there in February, so do keep an eye out on our scheduled group tours!
Although it is possible to just ski one afternoon or one morning, we do recommend staying overnight in order to enjoy the full "Masikryong Experience."
Safety
Last, but definitely not least comes our section on safety. Although they do have some medical facilities on site, these are basic. Not only should have travel insurance as is our policy for all of our trips, but you be extra cautious when skiing here.