Pyongyang Maternity Hospital | 평양산원
Triplets, Silver Daggers, Golden Rings & Helicopter Rides
The Pyongyang Maternity Hospital is one of the most reputed medical facilities in North Korea. Since 1989 70% of its staff members are women. Let's explore it together and see its importance in DPRK culture!
History
The Pyongyang Maternity Hospital was inaugurated on the 34th Anniversary of the DPRK's promulgation of the Law of Sex Equality, on 30 July 1980 (Juche 69).
In 2012, the Breast Tumour Institute of Pyongyang was established here. As well as providing treatment to patients, research and symposiums are carried out there.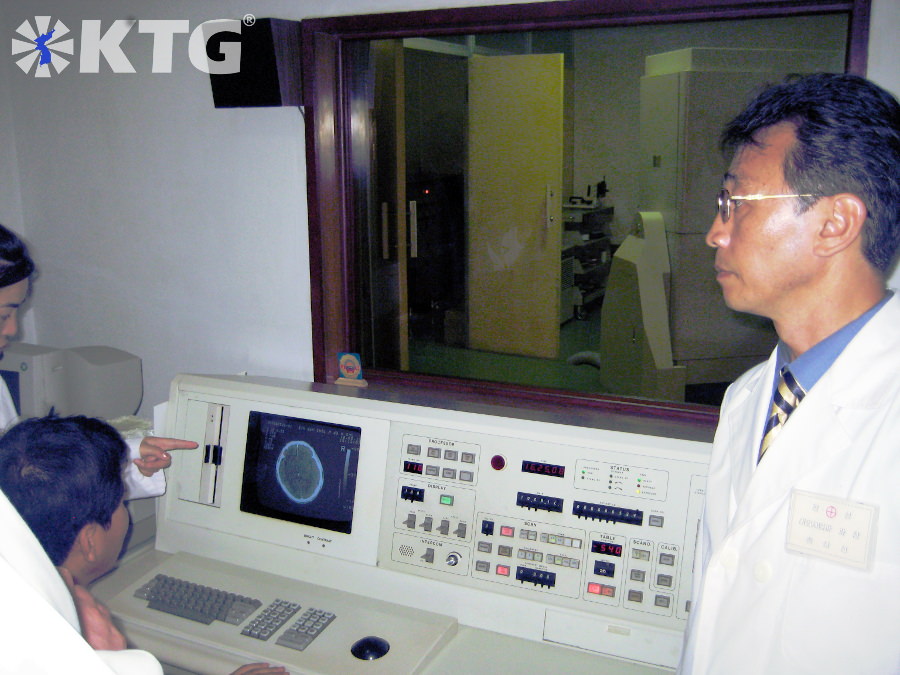 Location
The hospital is located in the centre of Pyongyang, in Sanwon Street (산원거리) just east of the Workers' Party Foundation Monument.
Architecture & Layout
The hospital consists of a 13 floor main building in the middle and then 5 adjacent buildings and a breast tumor institute. The main central building is shaped in a curve simulating a mother's warm hug.
Facilities
The Pyongyang Maternity Hospital has over 1500 beds, gynaecologist research facilities and training centres, X-ray rooms, neonatal intensive care unit, dental facilities , rehabilitation rooms and a breast tumor institute was added in 2012.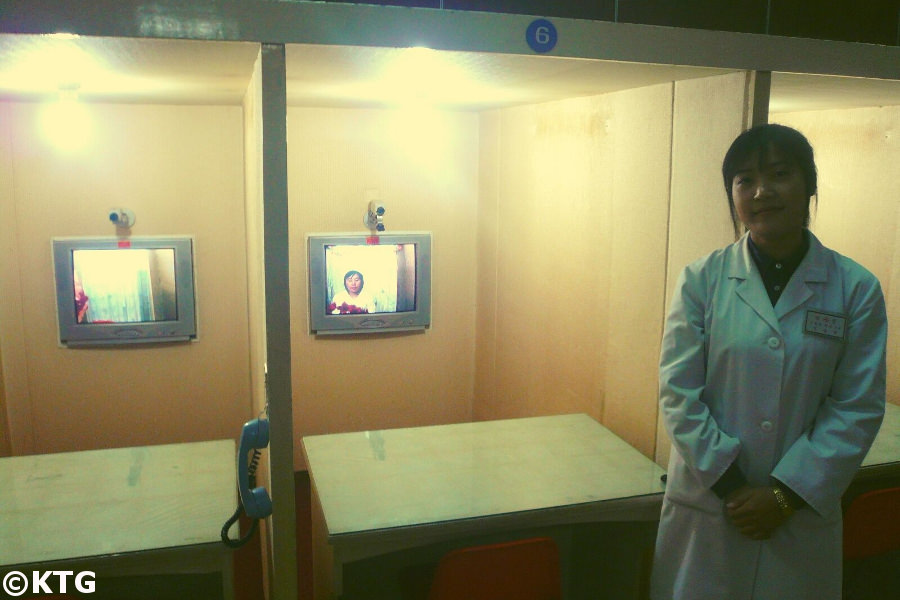 One feature that tends to surprise our travellers are the phone booth rooms where relatives can speak via phone and see via camera mothers who have just given birth. In the DPRK, a lot of importance is attached to infections and hygiene. We can see this too when visiting nurseries and kindergartens where we are asked to take our shoes off and wear slippers. Another clear example too is the DPRK being the first country in the world to close its borders because of Covid-19.
Rehab room at the Pyongyang Maternity Hospital
Breast Tumour Institute
Built in 2012, it has CT scanning rooms, X-ray rooms as well as conference rooms where scientific symposiums are held. Its auxiliary building has animals used for pharmaceutical experiments.
Both traditional Korean medicine and western medicine are used in the hospital. Mothers tend to be given traditional Korean food such as wild honey and seaweed after giving birth. The hospital actually has its own Korean Traditional Medicine Department; the Koryo Medical Gynaecology Department.
In DPRK Culture
The Pyongyang Maternity Hospital frequently appears on national news when there is a birth of triplets and a medical tv series was set there in 2000. Like most famous DPRK landmarks, the hospital is frequently mentioned or shown in North Korean movies.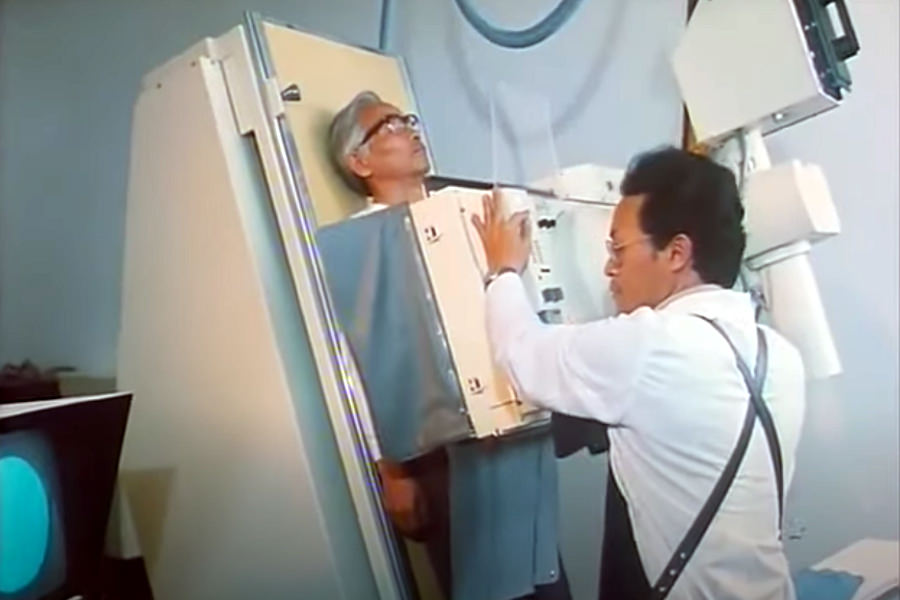 Japanese citizen at the Pyongyang Maternity Hospital. This is from the movie The Country I Saw.
Triplets in North Korea
In the DPRK extraordinary care is given to triplets and quadruplets and a whole series of benefits come along with them.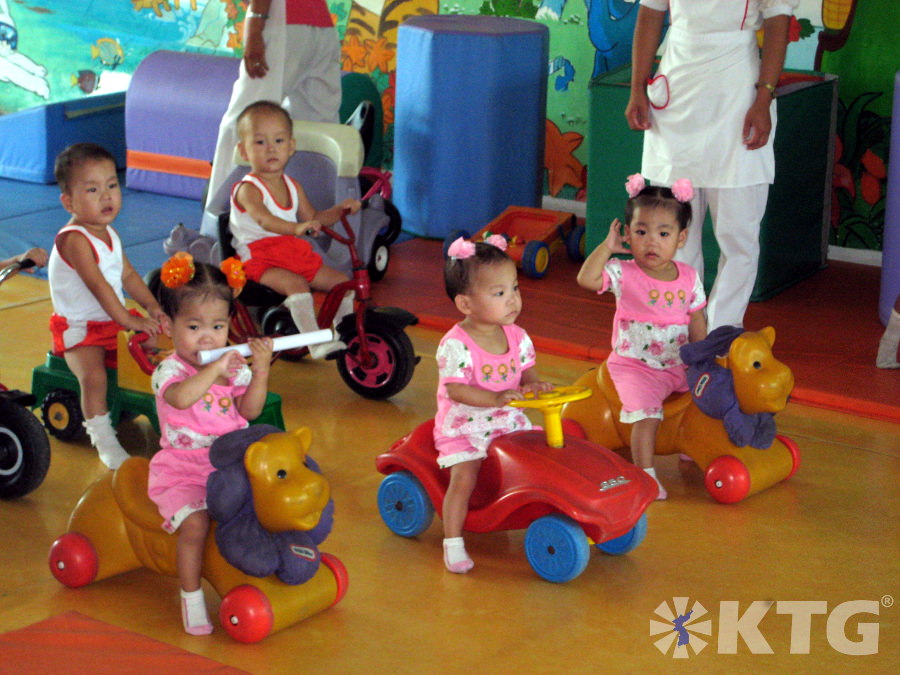 Triplets in an orphanage in Nampo city
Triplets are seen as a sign of good omen for the prosperity of the DPRK, hence why they are given so much special care.
Mothers from outside of Pyongyang are taken by helicopter to give birth at the Pyongyang Maternity Hospital and families are awarded with a silver dagger and golden ring and are typically a bigger home.
In fact on one our trips to Rason, our driver encouraged us to have triplets in the DPRK so that we could be helicoptered to Pyongyang and then be able to move to a big house in Rason!
Mothers celebrating Mothers' Day in Nampo city. Mothers' Day is celebrated on 16 November in North Korea.
Triplets and quadruplets and their mothers are taken care of at the hospital until they weigh 4 kg each and their mothers are well.
A conference room at the Pyongyang Maternity Hospital
In March 2020 the 500th set of triplets was born at the Pyongyang Maternity Hospital. The mother hailed from the iron city of Chongjin, in northeast DPRK, and had spent around 4 months at the hospital before giving birth to three girls.
Foreigners
Several foreigners have had children at the Pyongyang Maternity Hospital.
The most significant case is that of a South Korean woman giving birth in Pyongyang on the Anniversary of the Foundation of the Workers' Party of Korea, 10 October 2005, on her visit to the DPRK. The first South Korean citizen born in the DPRK and it just happened to be on one of the most significant dates of the DPRK calendar.