Can you visit North Korea?
by KTG
This is a question we get now and again and it seems that many people are unaware that you CAN visit North Korea.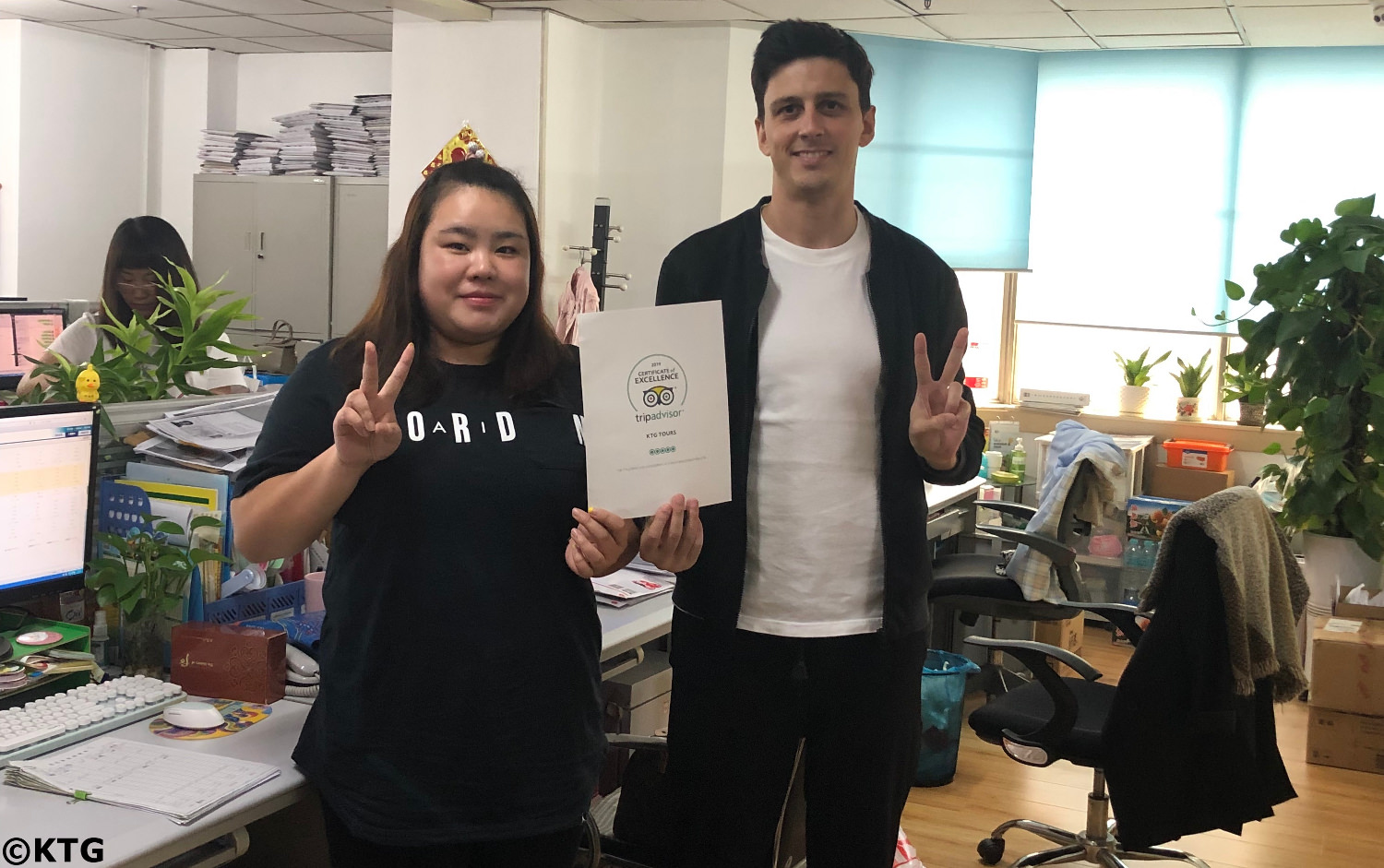 KTG staff members at our offices in Shenyang proudly posing with our Certificate of Excellence from TripAdvisor

In fact, visiting North Korea is much easier that what you'd expect and the visa process is extremely simple.

You do need a North Korean visa to go to the DPRK. We arrange everything regarding the trip in Korea (visa, accommodation, guides, itinerary, transportation, etc). Please read on for more information!

I've been to South Korea, Japan, the US, etc? Is this an issue with authorities in North Korea?

No, they really couldn't care less where you have been. Even if you live, work, study, etc in these countries, you can still easily go to North Korea.

I'm a journalist. Can I visit North Korea?

You can but not as a tourist. Journalists, professional photographers, writers, etc cannot go to DPRK on a tourist visa. However, if you work for a mass media outlet in some cases, if you provide us with a letter from your employer and a personal letter stating that your trip has nothing to do with any work or publishing material then it may possibly be ok for you to go as a tourist. If, however, you are to go for work purposes you need a special permit.




Soldiers greeting us and locals after a military parade in Pyongyang

How do you go to North Korea?

Most people fly in or take the train from China. You can also fly in from Vladivostok in far east Russia. Please read our article regarding taking the plane from Vladivostok to Pyongyang for more information regarding this last option.




Concert by the Korean Worker's Party Foundation Monument in Pyongyang on 15 August, Liberation Day

The vast majority of our group tours depart from Beijing, though we can arrange for you to enter by Shenyang and Dandong if you wish.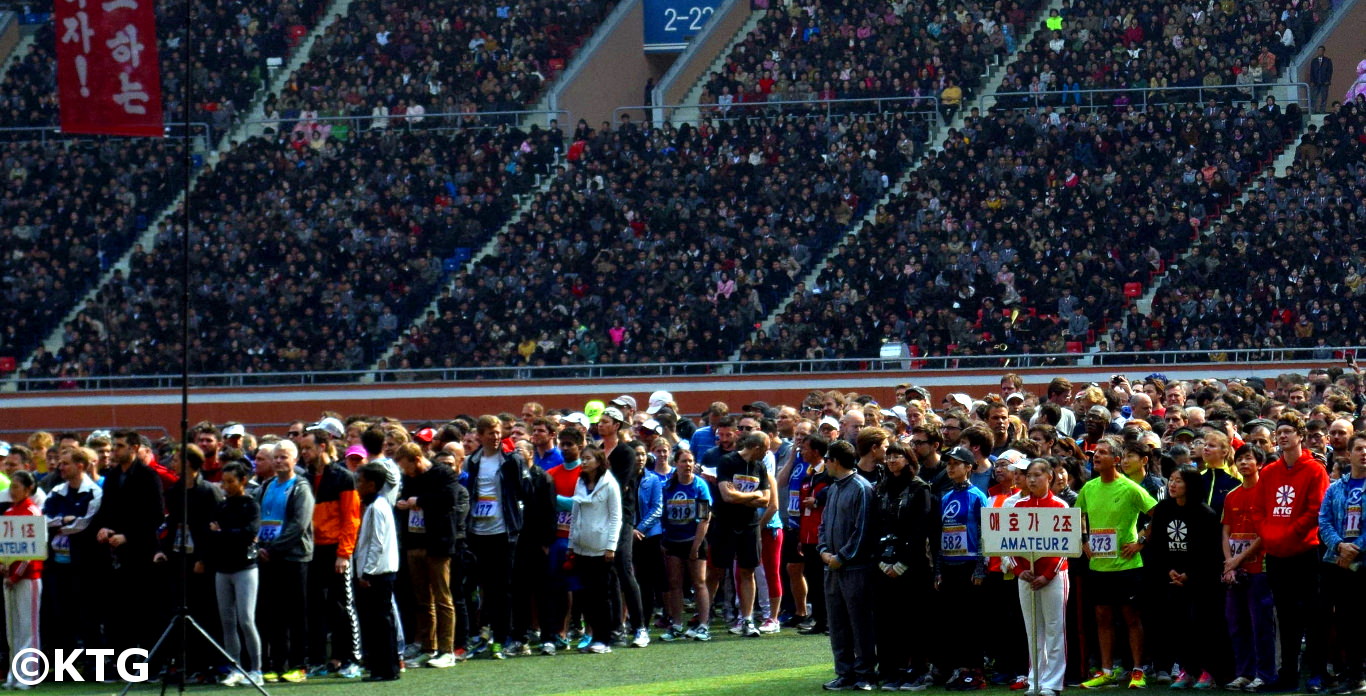 Can you spot the KTG hoodies? Runners lining up at the opening ceremony of the Pyongyang Marathon

In order to go to North Korea you must go through a travel agency appointed by the DPRK tourism authorities such as KTG (or via an agency that cooperates with an agency authorised by the DPRK tourism authorities). We submit all the relevant documents to Pyongyang and arrange your tour.

I will be visiting South Korea. Can't I just go from there to North Korea?

This option is still not possible. You have to enter via Russia or China which is where they have regular flights and trains to North Korea.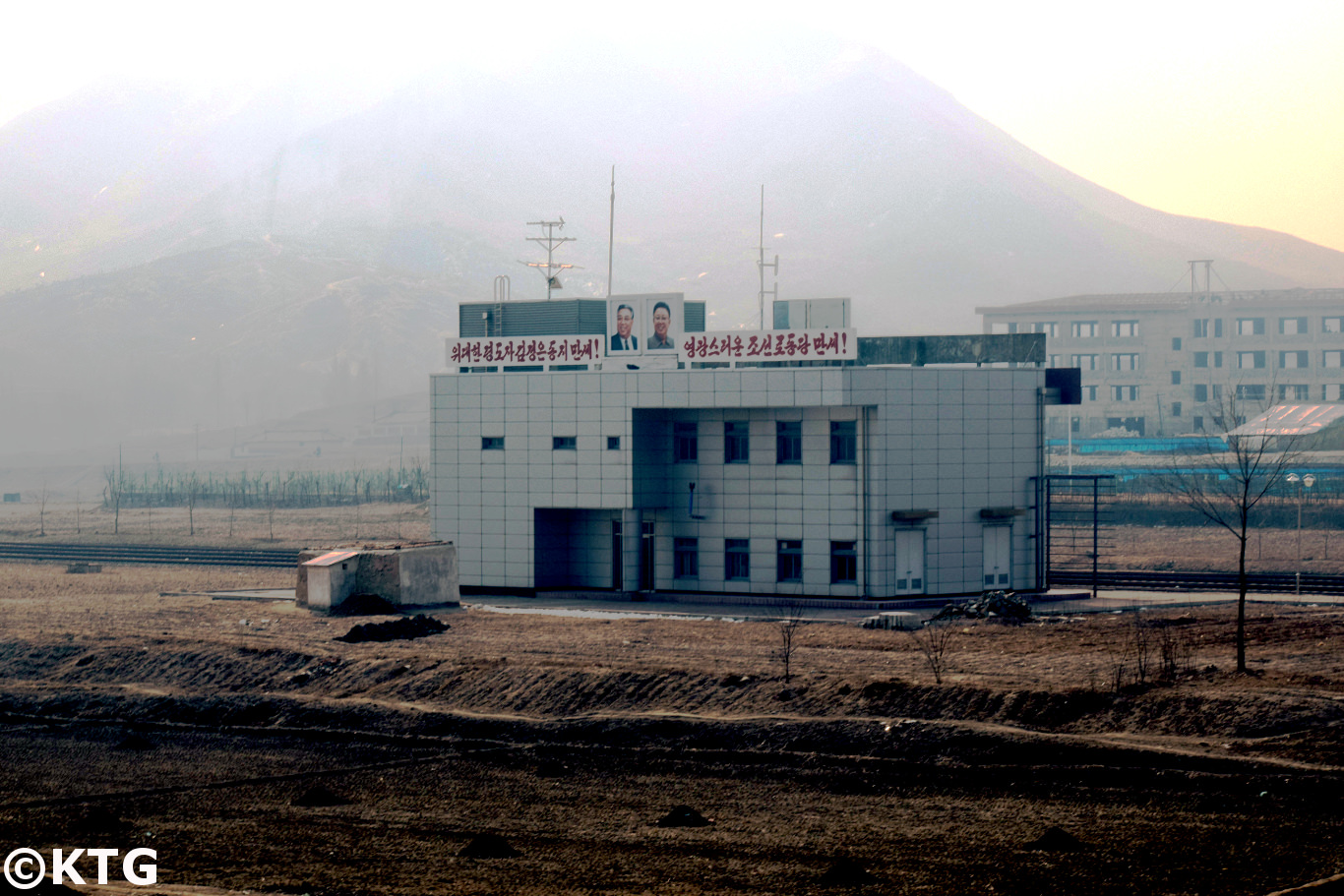 Train station that connects North and South Korea. It is not opened.

Can I get a visa to North Korea and go there by myself?

You cannot go by yourself as in you need to apply via a travel agency who will arrange for your visa to be issued, submit your details to the DPRK authorities. You can go by yourself as in you can go on a private tour. However, once in North Korea you will have two guides and a driver. You cannot wander around the country by yourself.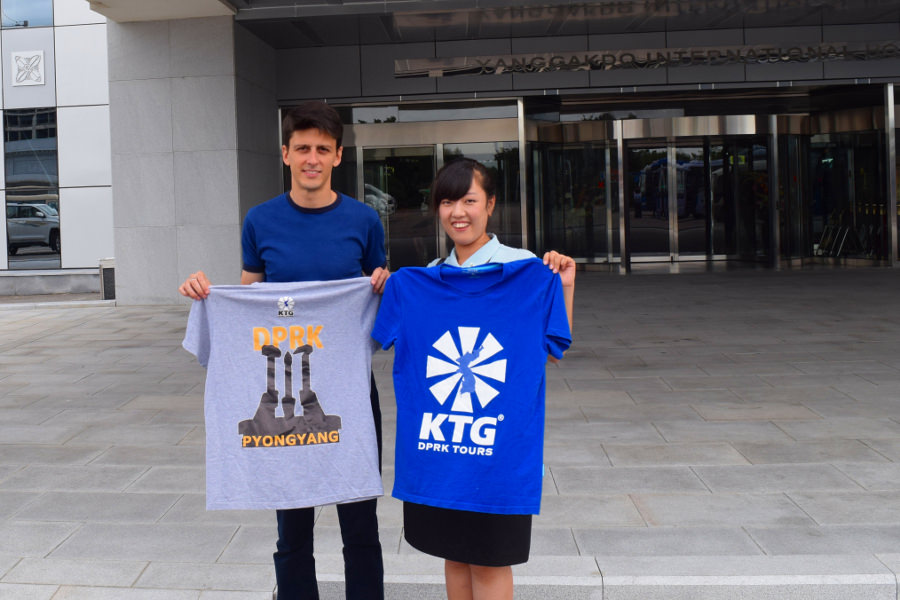 KTG staff member with top DPRK guide, Kim Jong Hwa, by the Yanggakdo Hotel

Where do I get my visa?

We hand out most visas in Beijing. There is no need for you to hand your passport at any moment. All you need to do is send us a scanned image of your passport and your tourist card will be handed to you when the group meets the day before the tour. We can send you a scanned image of your North Korean visa before you arrive in China if you wish.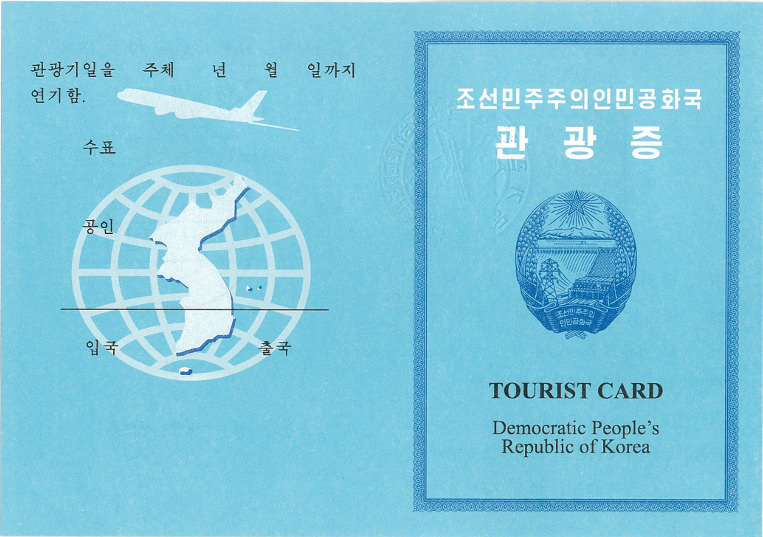 If you prefer for us to arrange for your visa to be issued outside of China and have it attached to your passport that can be done too. We will send your application to Pyongyang and once your visa is authorised we will give you the contact details of the DPRK embassy / consulate or delegation in your country of residence and you arrange a time to go there and have your visa attached to your passport. Visas are usually attached in a matter of minutes as they will have been approved beforehand.

For more information please read our article on How to go to North Korea.

What places can be seen in North Korea?

There are many places opened to tourism in the DPRK. Standard tours will include highlights of Pyongyang, Kaesong city and the DMZ. However there are far more many places that you can visit. We strongly recommend you to check our places of interest page but please remember that this does not list all of the places that can be seen.




University student from Kim Il Sung University at the Kangso water bottling factory near Nampo city




Sonbong, in the far northeastern part of North Korea. Rason is a special economic zone bordering China and Russia

What are hotels like in North Korea?

Generally speaking, hotels in Pyongyang are better that those in the provinces. However, there are some luxurious hotels outside of Pyongyang such as the Hyangsan Hotel in Mount Myohyang, the only 6* Hotel in the DPRK.




We recommend you to check our pages about hotels in North Korea to see descriptions, pictures and in some cases videos of hotels around the whole country. We have personally stayed in these and describe them objectively.

We hope this article helps! For more questions please check our North Korea FAQs page or feel free to post any questions below or contact us!
Join in and write your own page! It's easy to do. How? Simply click here to return to Travel to North Korea - Forum.