Population of North Korea
Below is some basic information about the population size and structure of North Korea, life expectancy, religions, etc.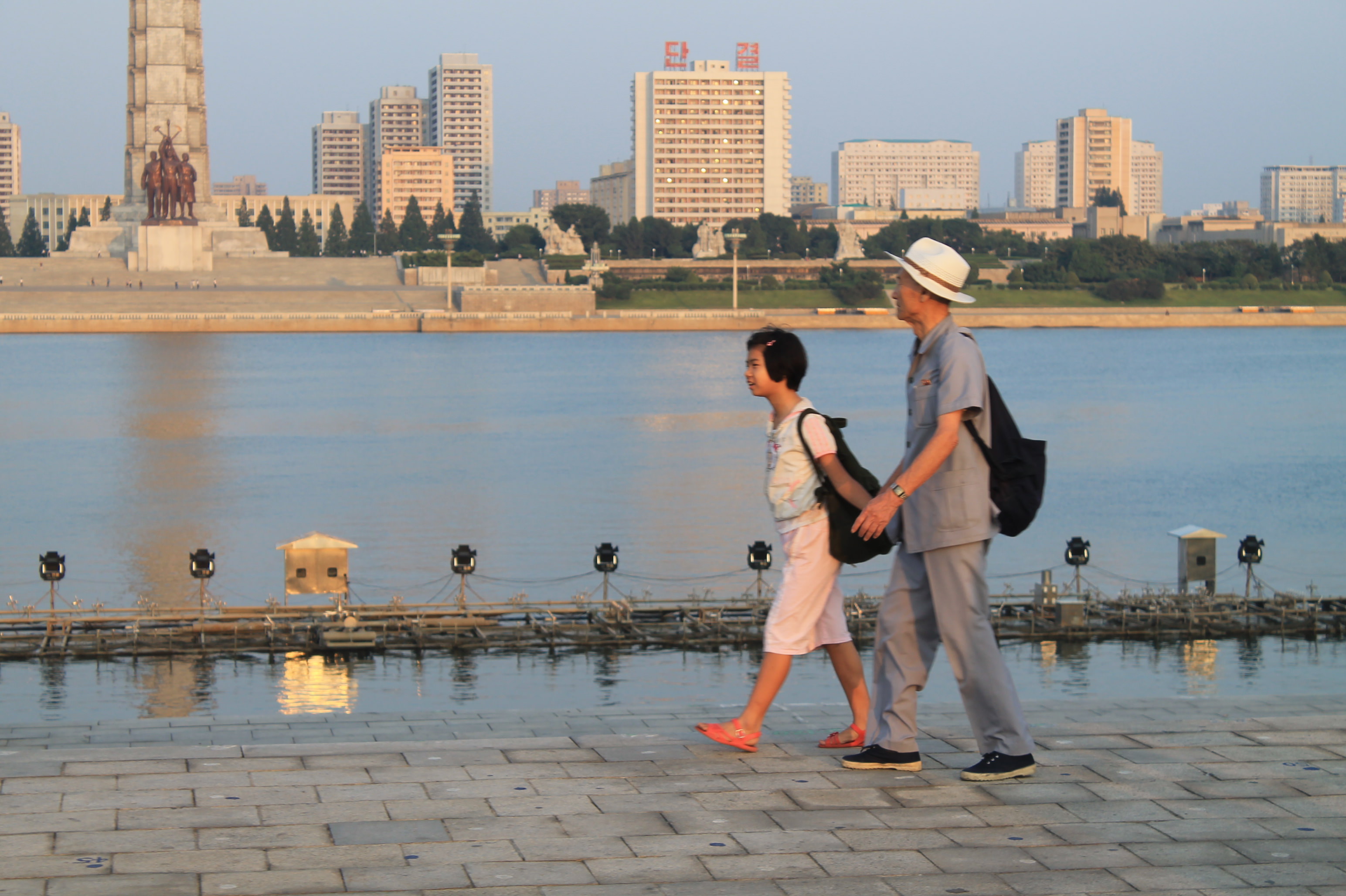 Evening stroll by the Taedong River, Pyongyang. You can see part of the Juche Tower in the background
Total population: 25,489,088
Population growth rate: 0,5%
Religions: mainly atheist state though it is officially stated that there are Catholics, Protestants, Buddhists, and Chondokyo ("religion of the Heavenly Way", prominent in the 1800s) groups.
Ethnic groups: almost 100% Korean. Small groups of ethnic Chinese and Japanese.
Literacy rate: 99%
Life expectancy (male): 70
Life expectancy (female): 75
HIV cases: 0
Birth rate: 14.6/1000
Infant mortality rate: 21.8/1000