The Chongchon Hotel; a Low Budget option in Mount Myohyang
The Chongchon Hotel is a second class hotel located in Hyangsan Town, in Mount Myohyang, by the Chongchon River. Hotels in the DPRK are classified in the following categories; Deluxe, First Class and Second Class.
Location
The Chongchon Hotel is located in Hyangsan Town, about 160 km north of Pyongyang. It takes 2.5 hours to 3 hours to drive there.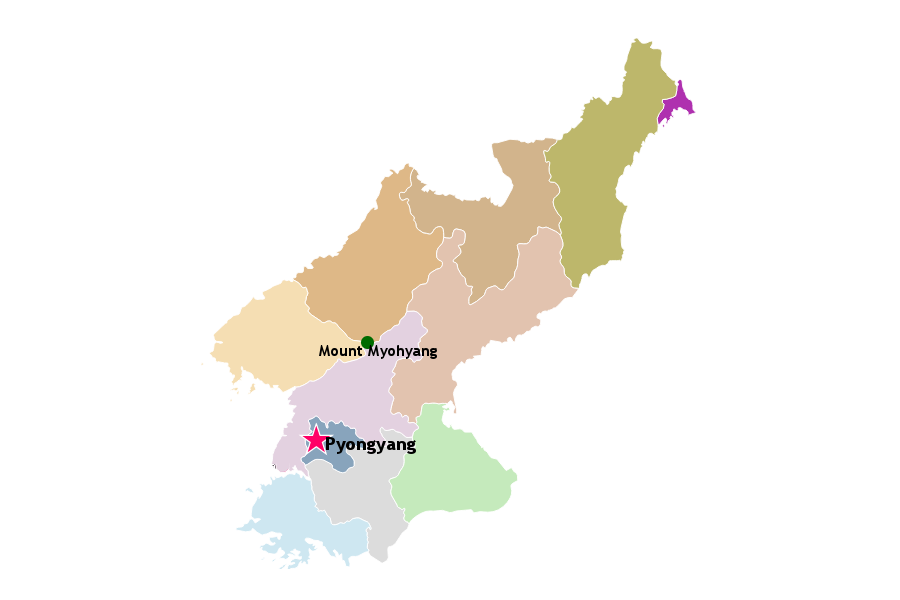 Click on the map above to go to our DPRK interactive map.
Facilities
The hotel has 64 rooms and is of traditional North Korean architecture.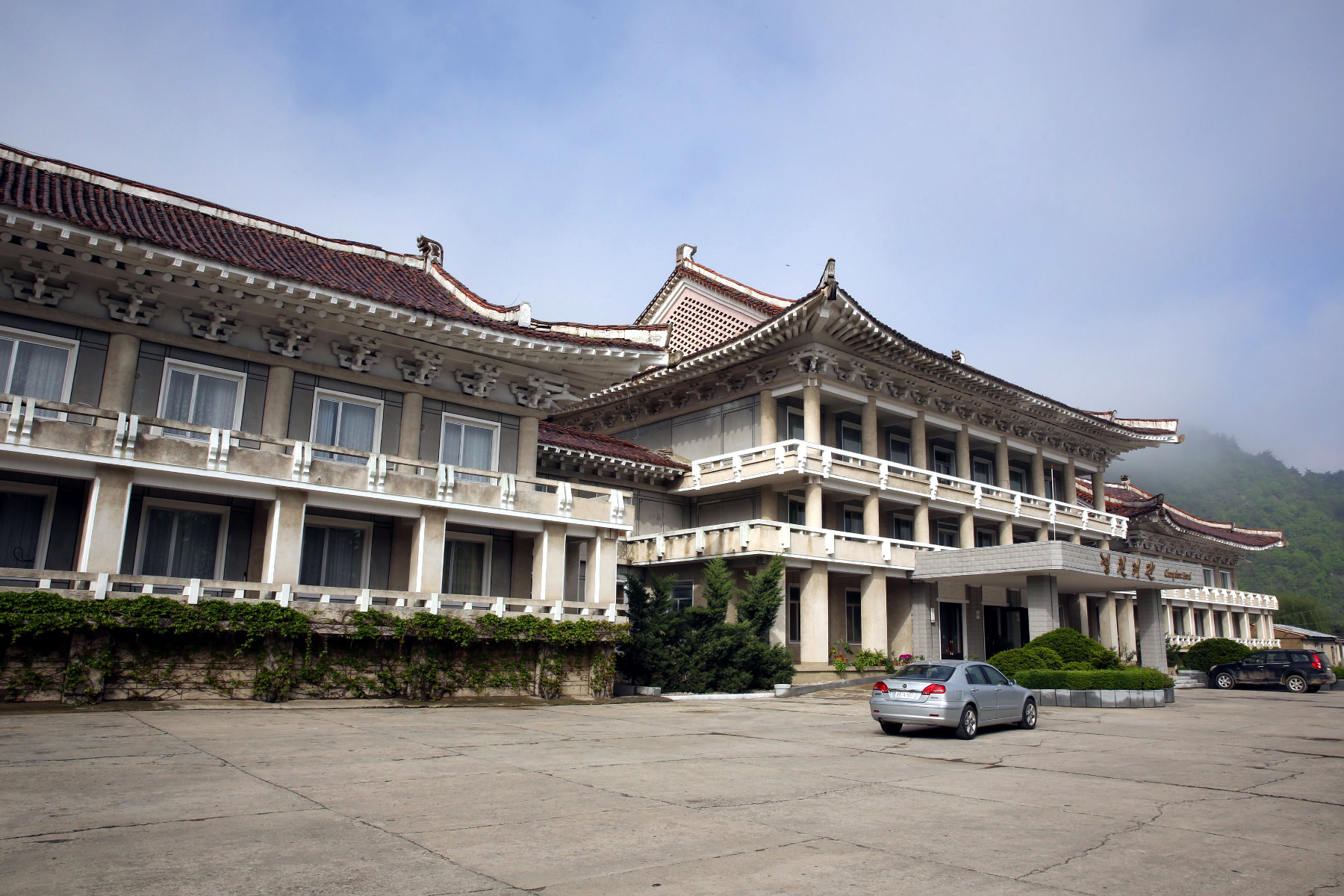 Rooms and bathrooms are basic and only local North Korean TV channels are available. Entertainment is limited to two bars and billiard tables. Postal service and international calls are available at the hotel. However, make sure you check international rates with reception before calling. One of the hotel's best features is its great views of the river.
Advantages
You have wonderful views of the Chongchon river and of Hyangsan Town.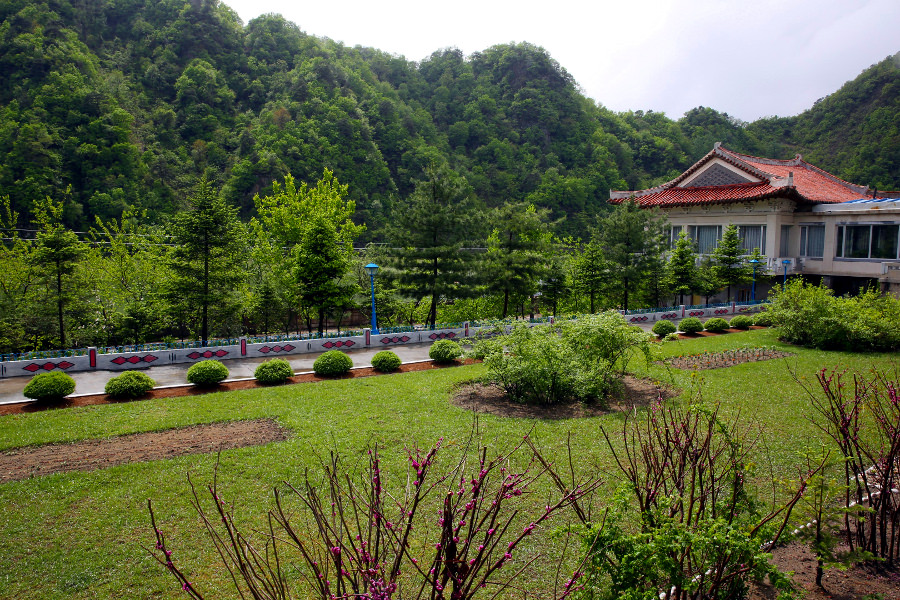 Fish served is fresh out of the pristine river.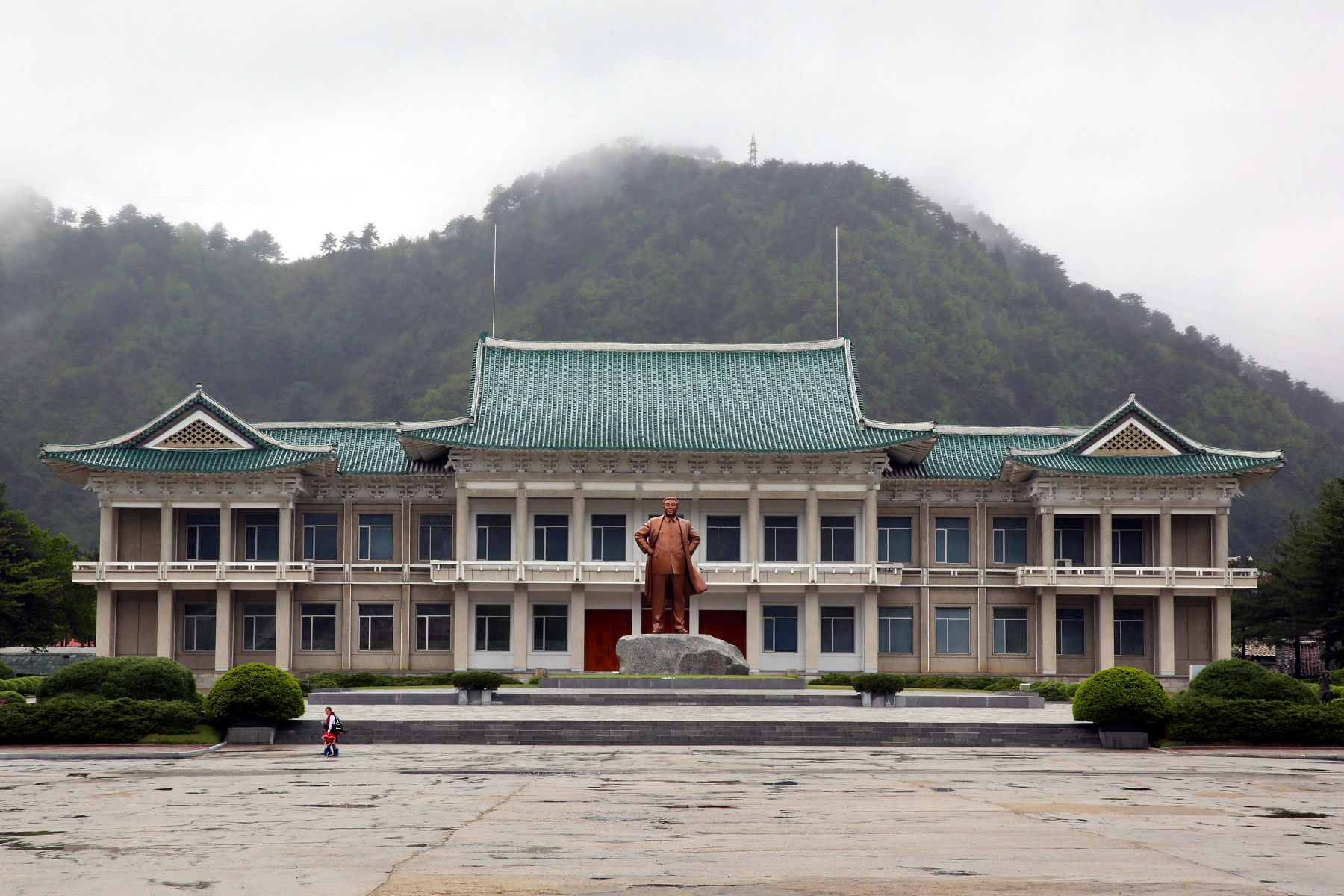 Bronze statue of President Kim Il Sung
Disadvantages
Conditions are very basic.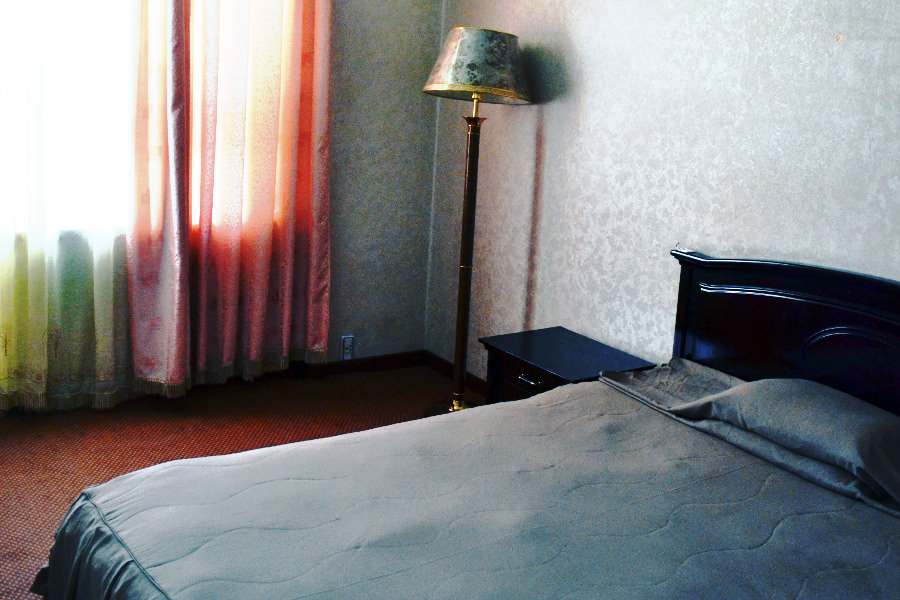 Hot water is provided in the evening and/or morning but it may not always be available. Mattresses are quite hard too.
Activities
International Friendship Exhibition Center
Several hundred thousand gifts presented to the leaders are on display in two buildings consisting of endless, long corridors.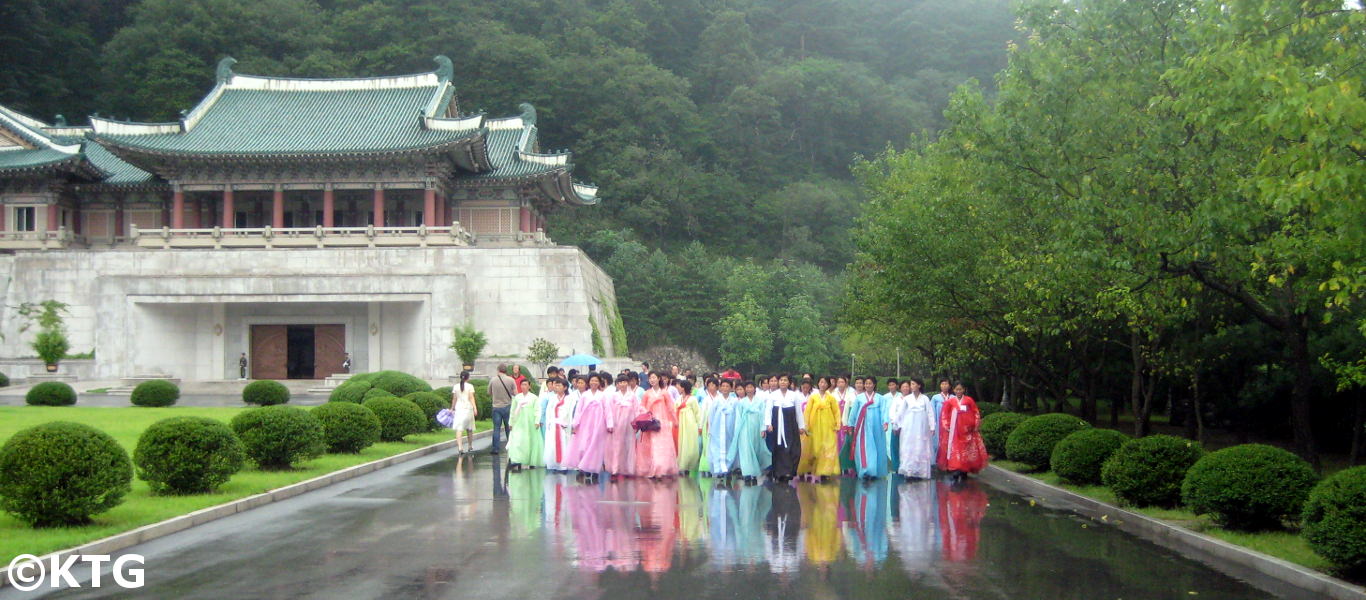 Some of the gifts here are truly impressive, but we really do not want to spoil any surprises, so will not tell you here what it is they have.
Pohyon Temple
An important buddhist temple in the region.

You will have the chance to see monks here. The temple is extremely relaxing and quiet and walking here is always a pleasure.
Hike in the Manpok Valley
Those staying overnight in Mount Myohyang, whether at this hotel or at the Hyangsan Hotel will have the chance to go on a light hike.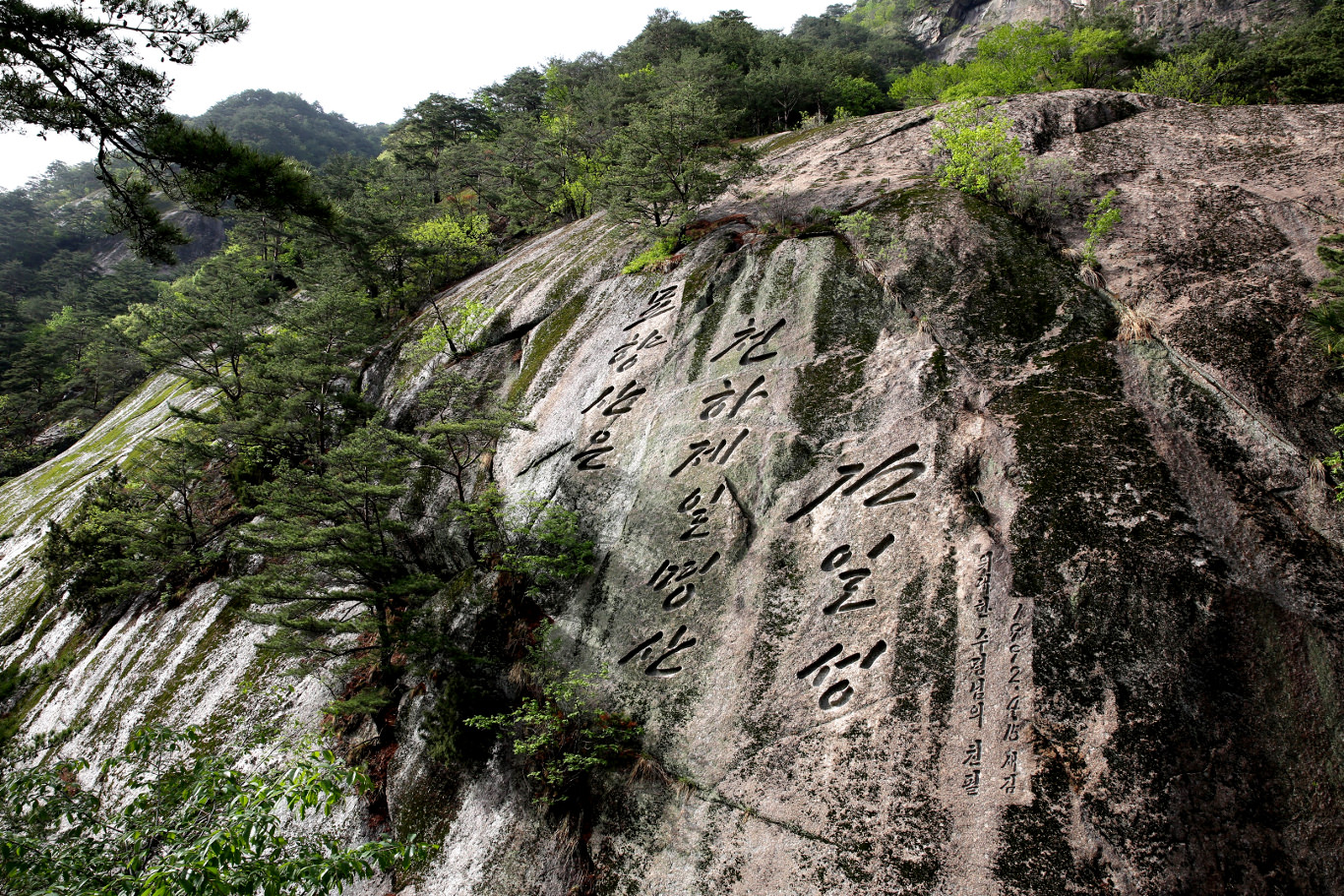 The landscape consists of waterfalls and lush vegetation.
Ryongmun Caverns
Not in Hyangsan itself, this underground, intricate network of nature underground tunnels is located about a 40 minutes driver away. Again, if staying in Mount Myohyang overnight, you will be able to explore them on the way back to Pyongyang.
To Sum Up
The Chongchon Hotel is fine if you are on a budget and not too concerned about maximum comfort.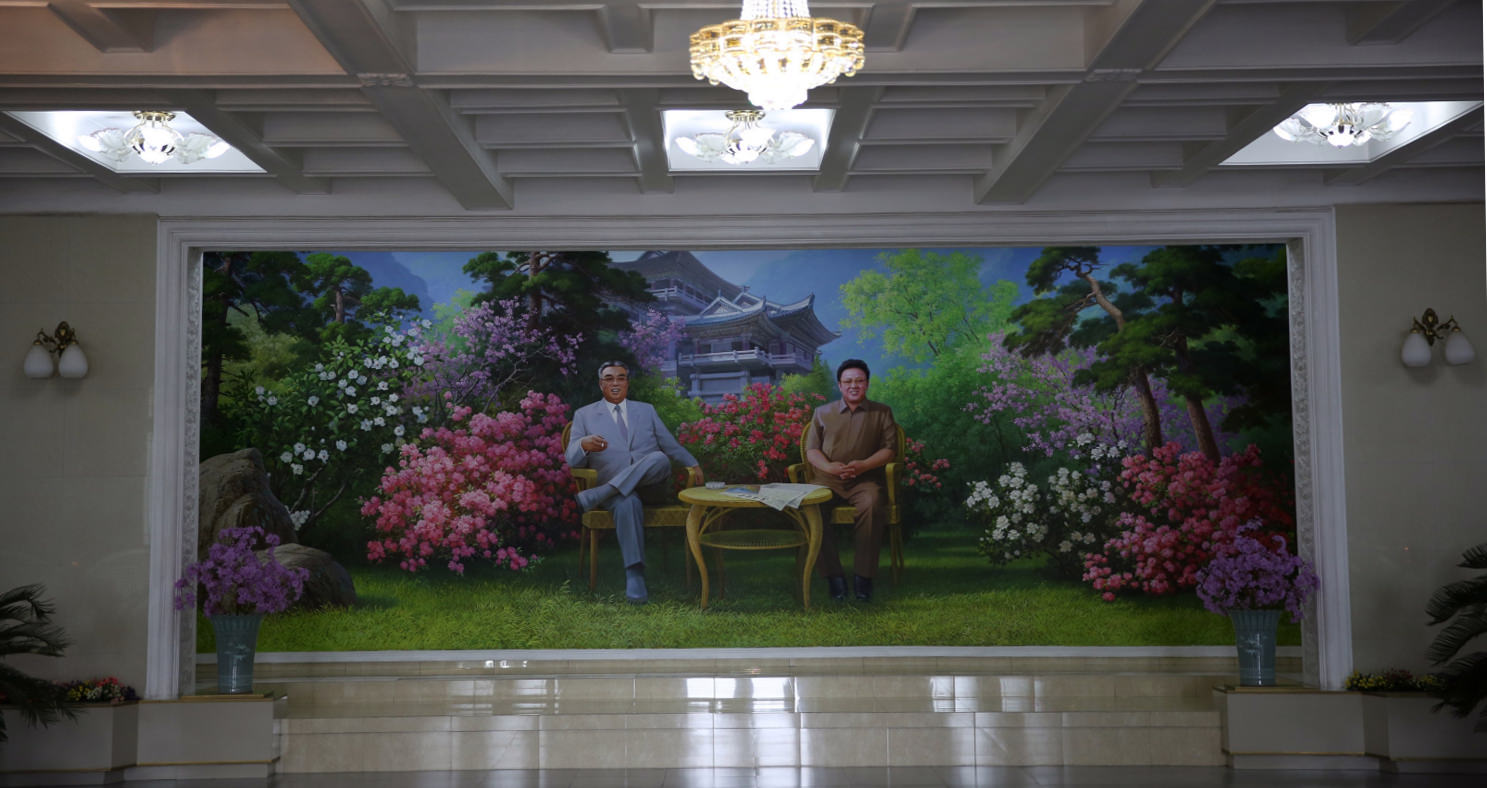 Picture at the lobby of the Chongchon Hotel. The building behind the leaders is the International Friendship Exhibition Centre, Mount Myohyang
However, if keeping a low budget is not a priority for you, you may consider staying at the nearby Hyangsan Hotel.
Have any reviews / questions about this hotel?
Do you have any reviews, stories and/or questions regarding the this hotel? Share them!