Mount Myohyang Tour - Two Night Extension
This extended Mount Myohyang Tour will give you the chance to stay overnight at one of North Korea's most luxurious hotels; the Hyangsan Hotel. We offer two options for this tour; you can stay overnight at the Hyangsan Hotel or you can stay at the Chongchon Hotel.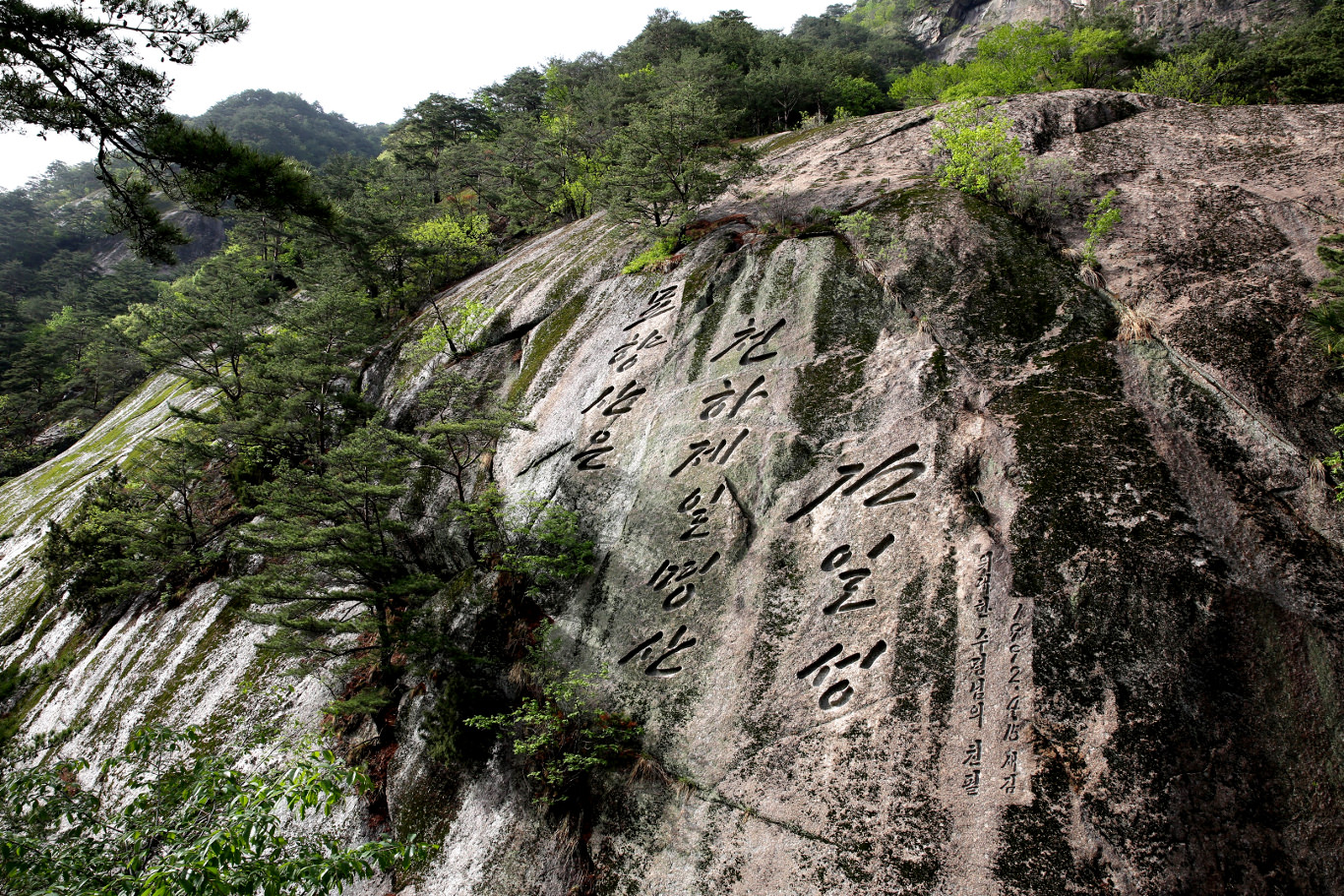 You will be able to see an intricate network of underground caves; the Ryongmun (Dragon Gate) Caverns, hike around the Manpok Valley, see the International Friendship Exhibition Centre and Pohyon Temple and stay overnight in the "Mysterious Fragrant Mountain."
Day 1
AM
Breakfast: Hotel, Pyongyang
Drive to Mount Myohyang - it takes around 2 and half hours to reach "Fragrance Mountain." As you head north you will pass by some dams
International Friendship Exhibition Centre - endless corridors with halls holding an incredible variety of several hundred thousand presents given to the leaders of the country.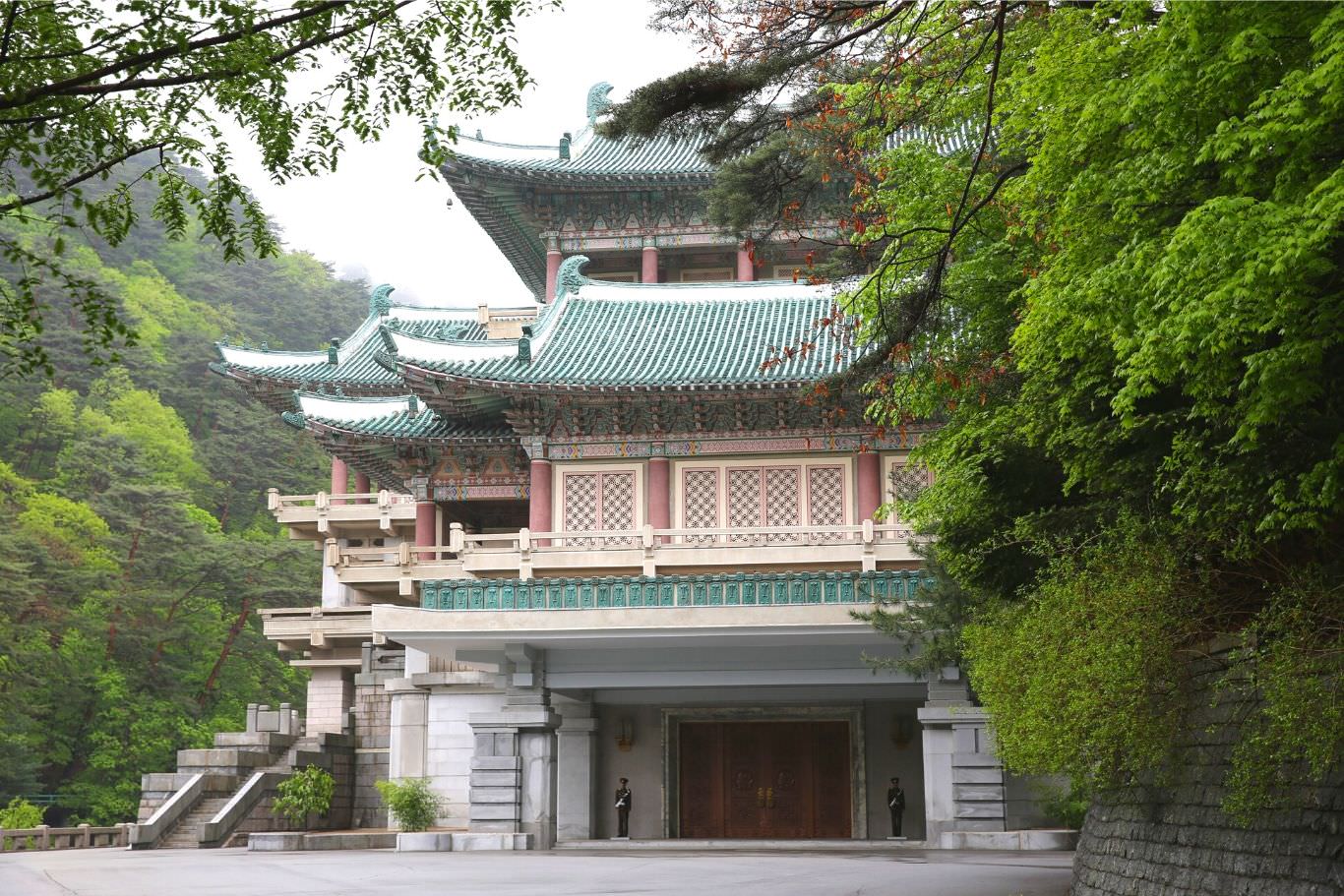 Pohyon Buddhist Temple - first built in 1042, it was restored in the 1500s and 1700s and after the Korean War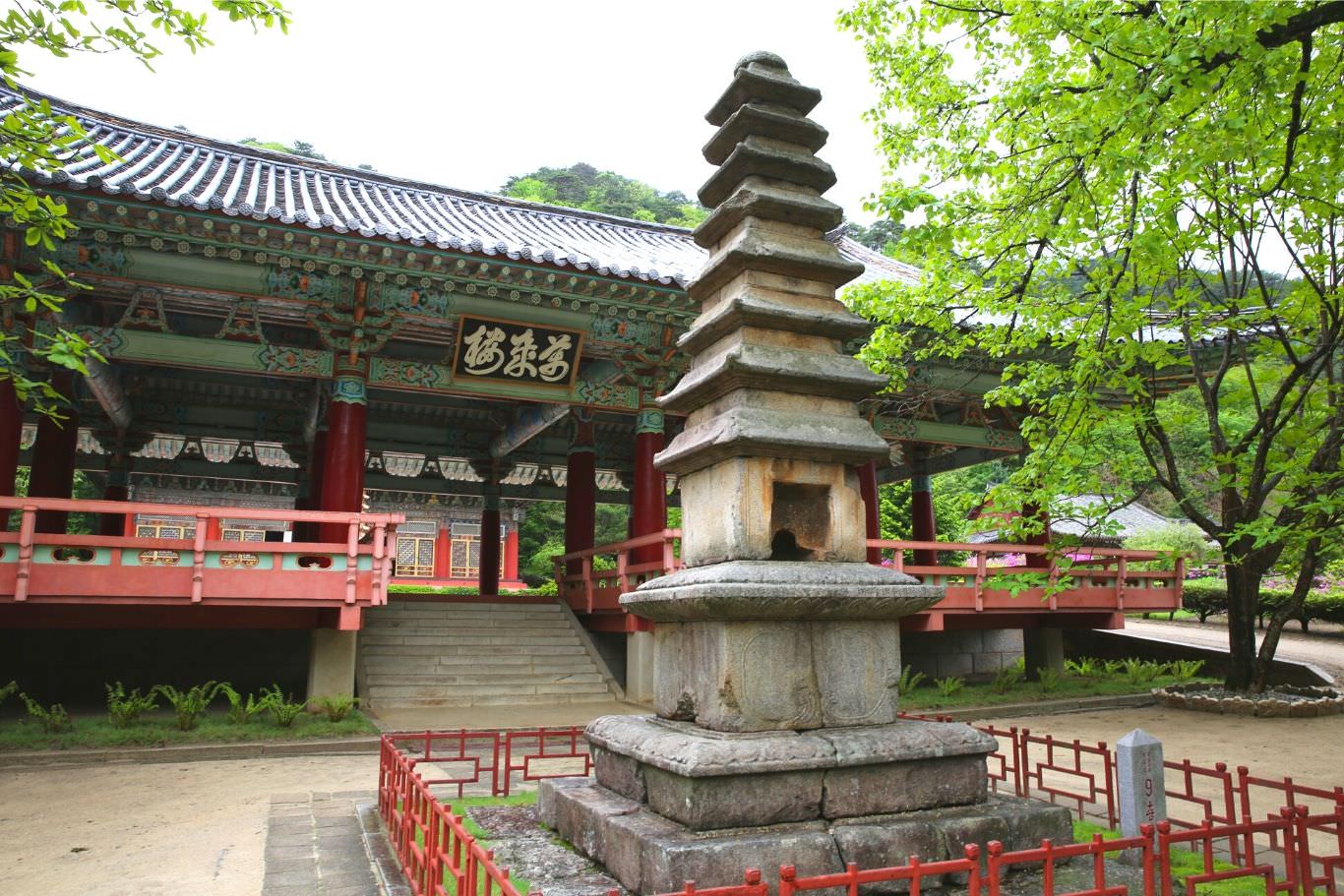 PM
Lunch: Hyangsan Hotel, Mount Myohyang - one of the most luxurious hotels in DPRK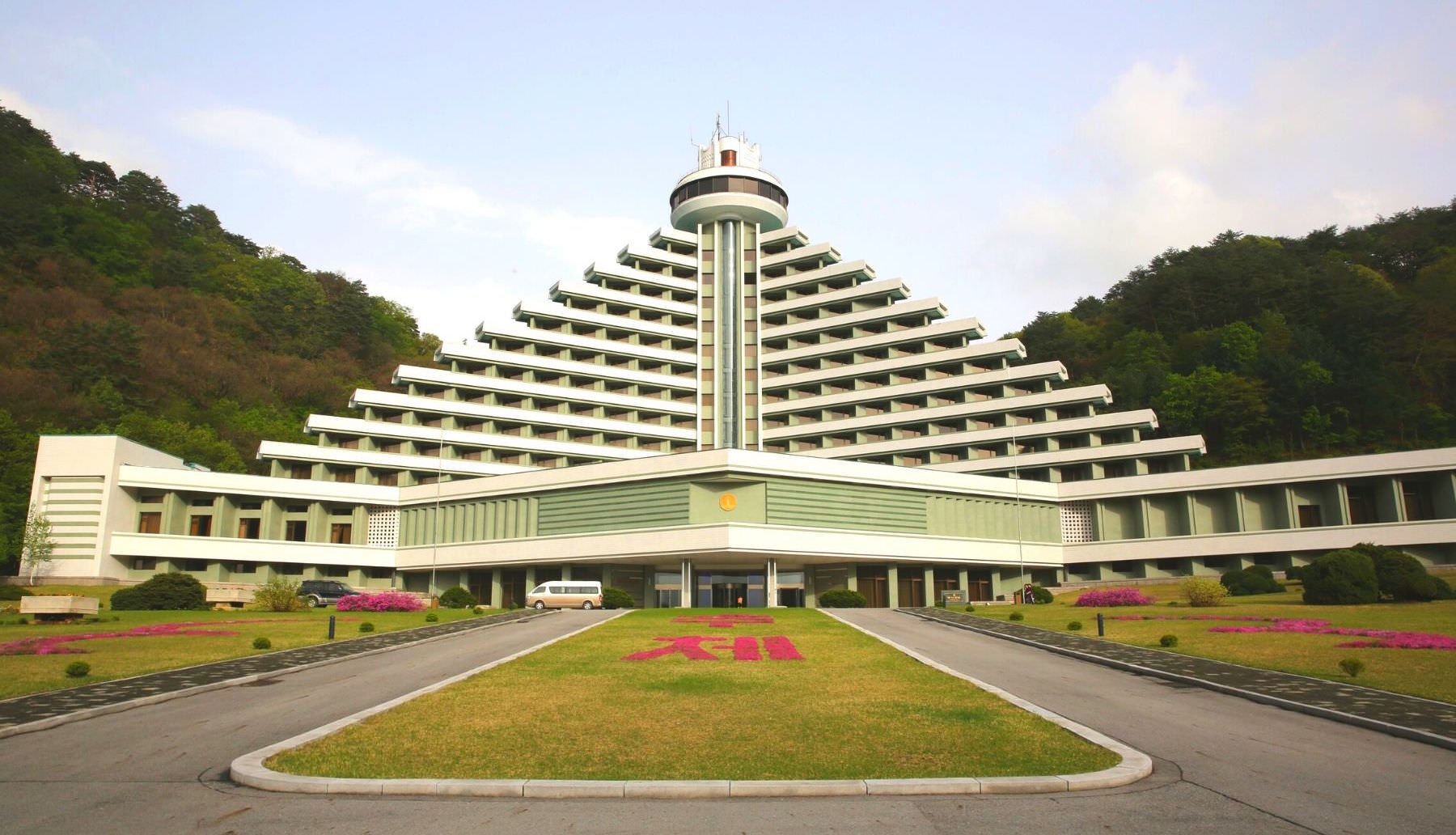 Light Hike around the Manpok Valley - walk in this lush valley seeing some of its waterfalls and peculiar rock formations.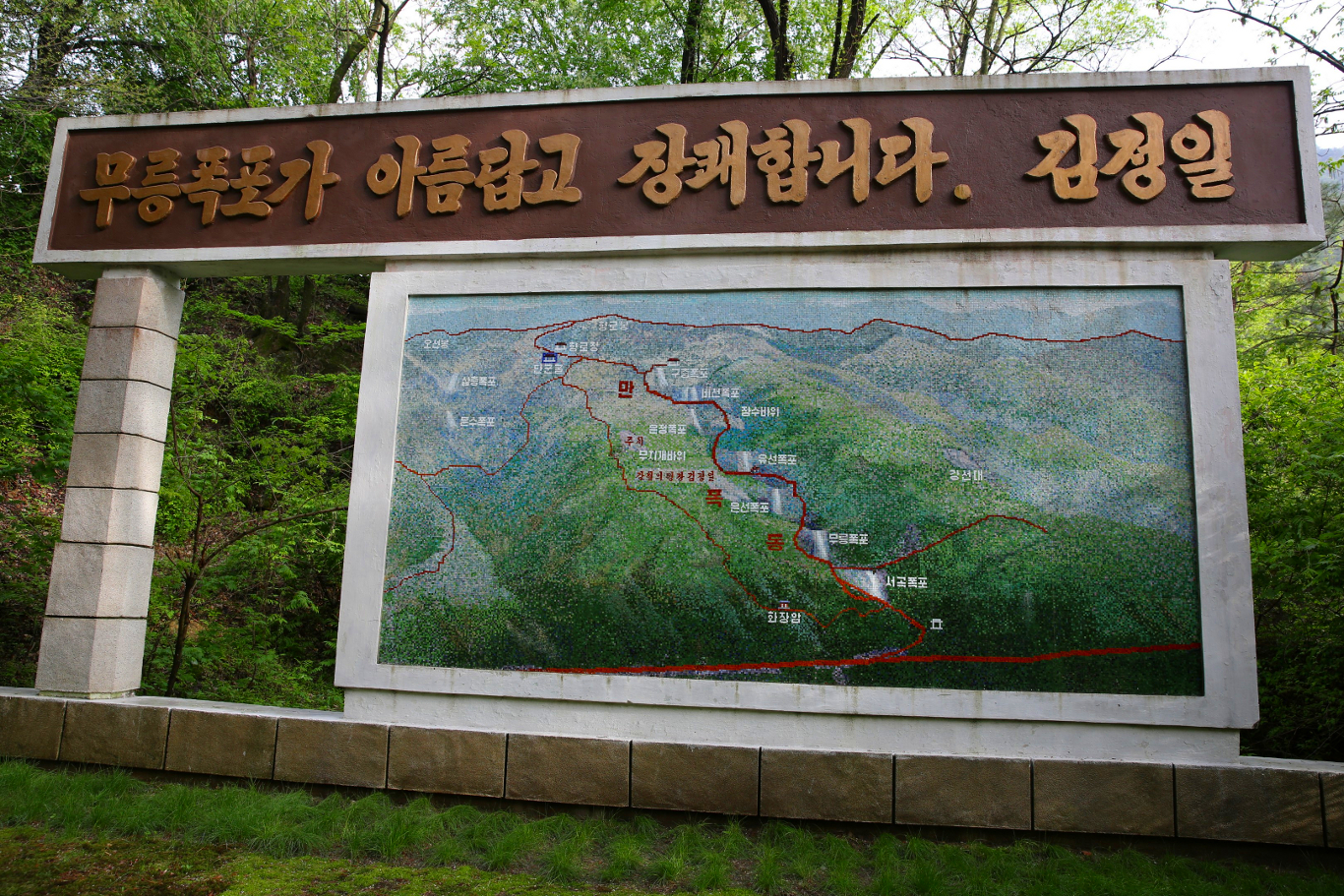 Map of the hiking trail in the Manpok Valley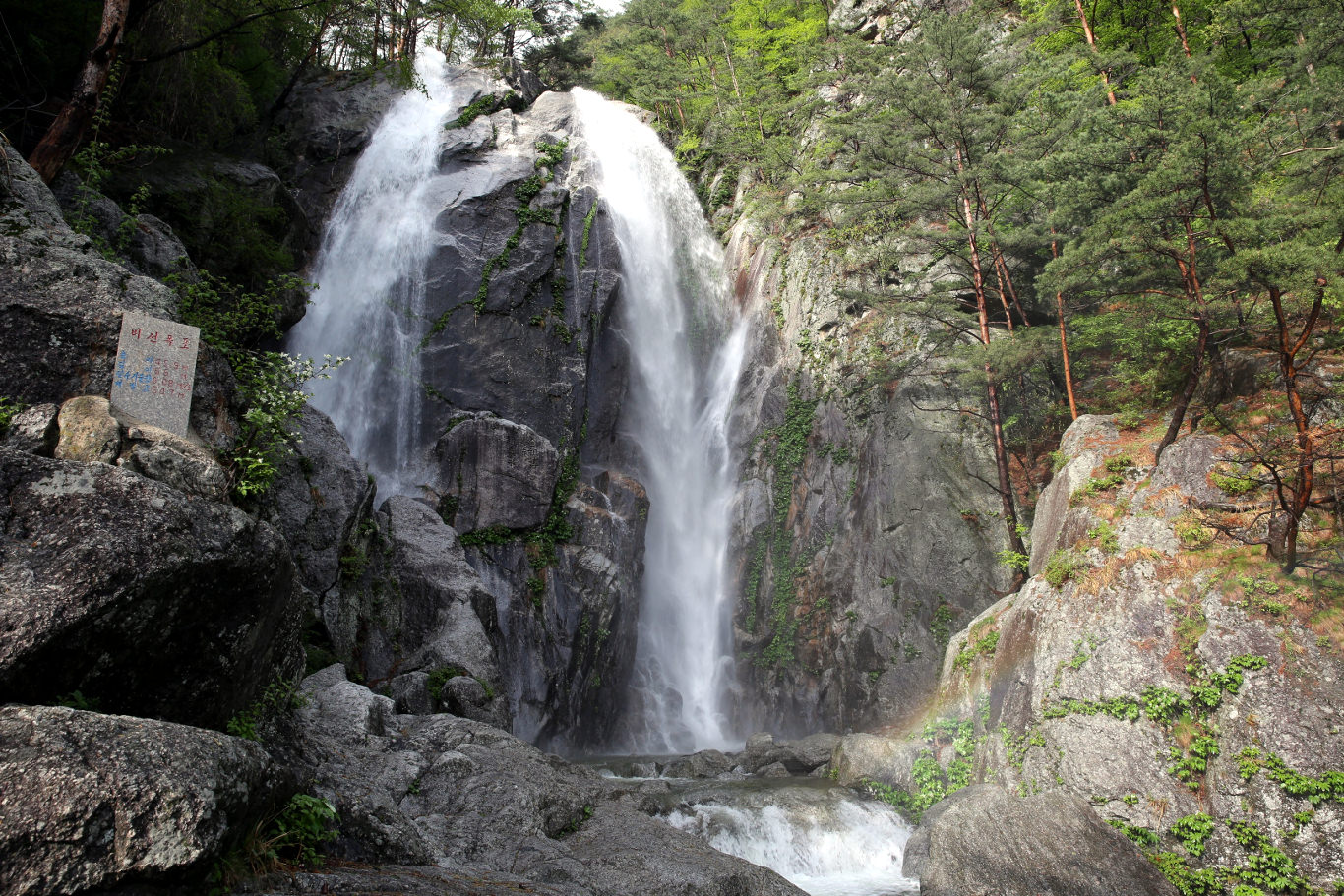 Waterfall in the Manpok Valley, North Pyongyan Province
Hotel check-in: Hyangsan Hotel or Chongchon Hotel - the Hyangsan Hotel is a luxurious hotel whereas the Chongchon Hotel is a second class hotel. Please let us know which option you prefer.
Dinner: Hotel, Mt. Myohyang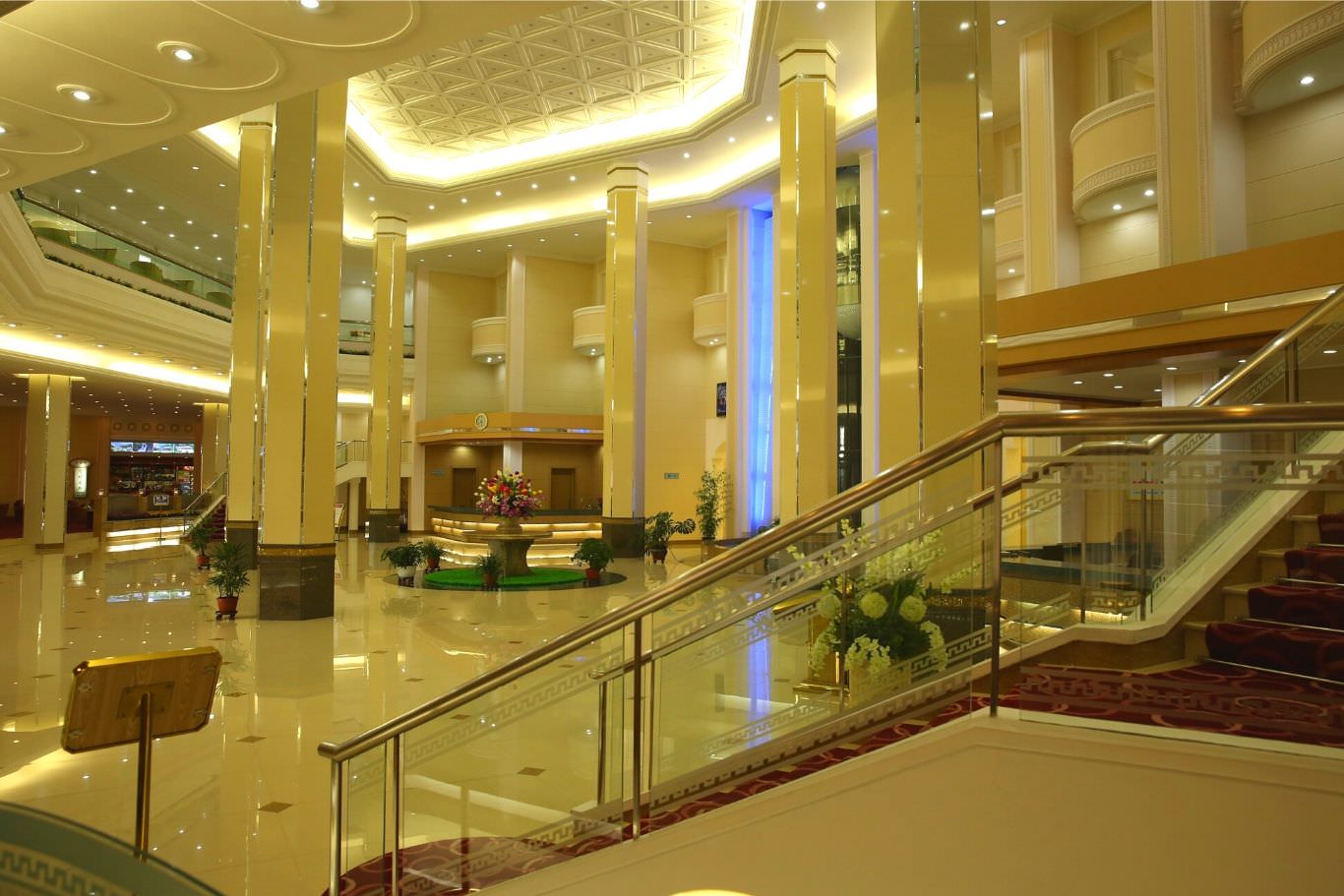 The Hyangsan Hotel is one of the most luxurious hotels in North Korea
Overnight: Mount Myohyang
Day 2
AM
Breakfast: Hotel, Mount Myohyang
Drive to Ryongmun Caverns - about a 40 minute drive away from Mt. Myohyang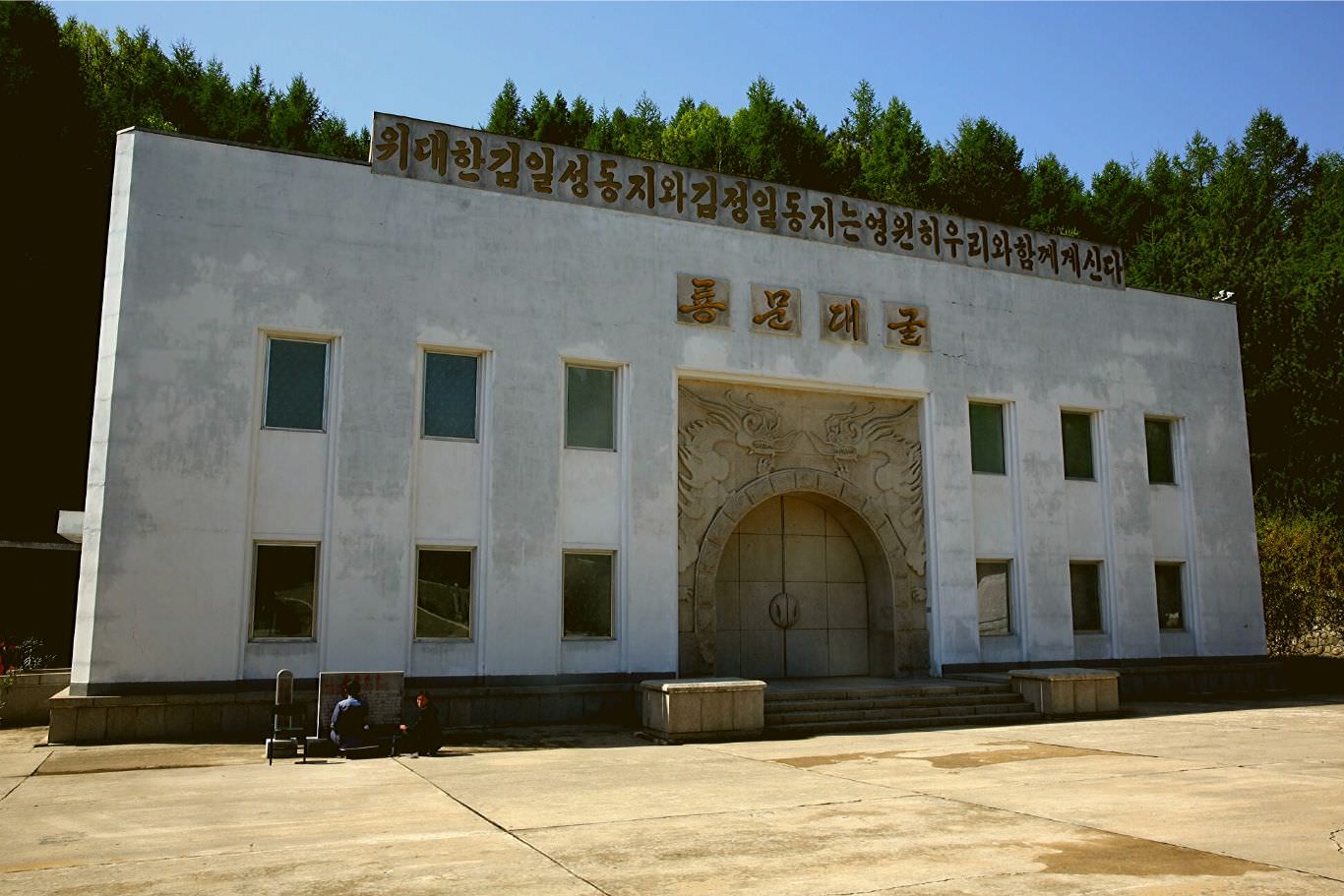 Entrance to the Ryongmun Caverns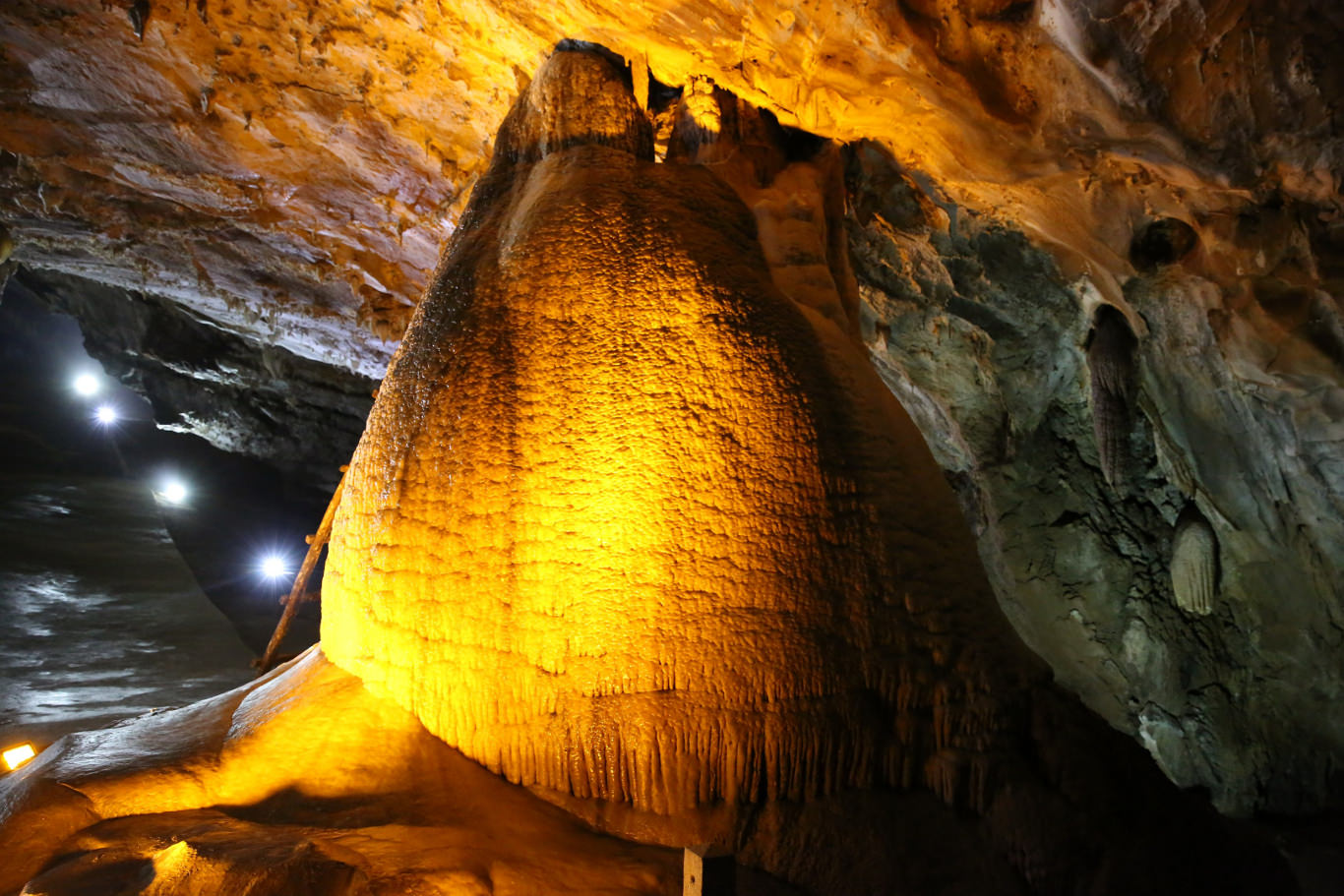 Inside the Ryongmun Caverns
PM
Lunch: Pyongyang
Munsu Water Park- enjoy the afternoon with locals trying out the slides at the waterpark. There is a 10 Euros entrance fee for the water park. Please let us know if you would like to go somewhere else as this is a private extension and can be customised based on your requests.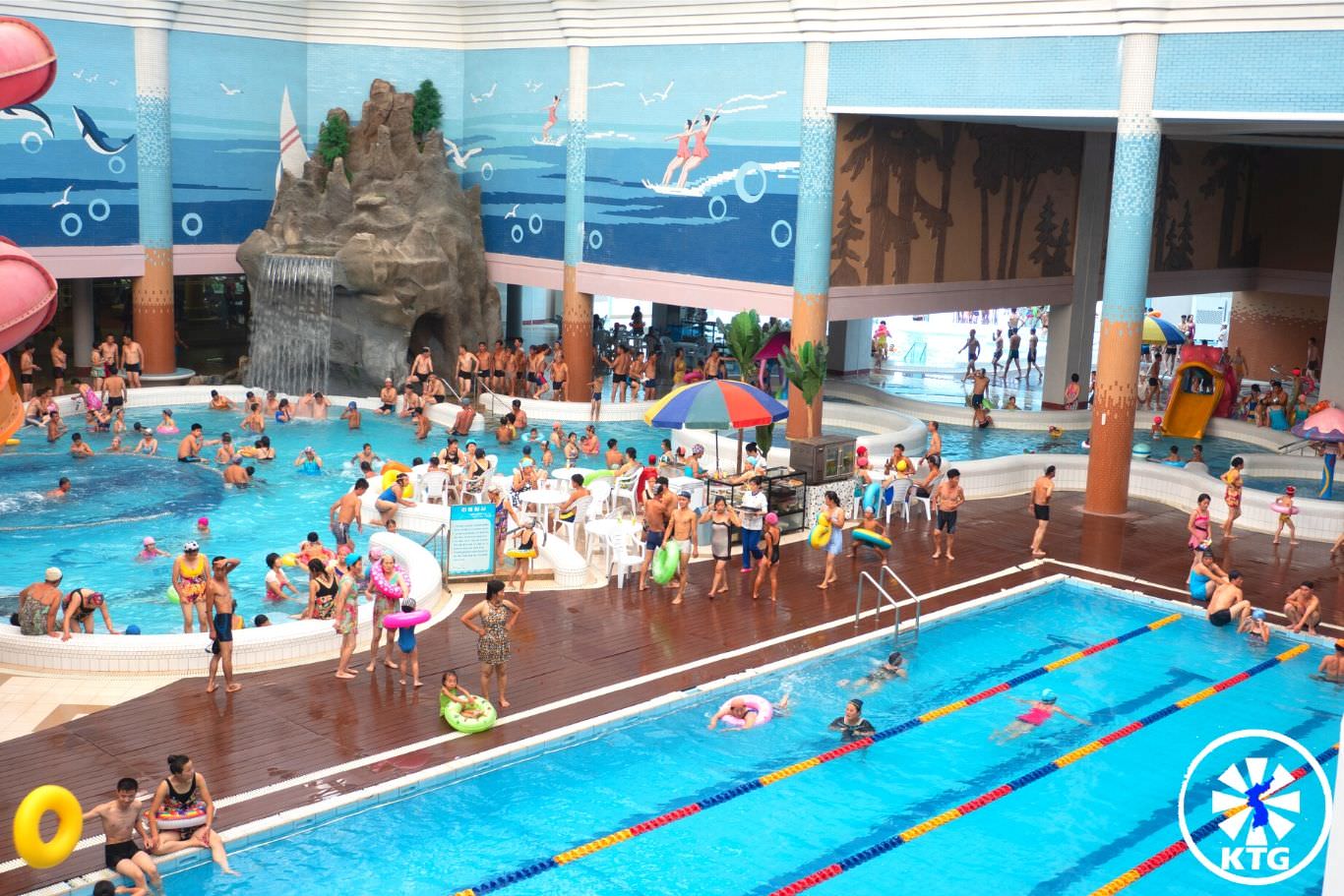 Dinner: Local Restaurant, Pyongyang
Evening walk by Scientists' Street
Overnight: Pyongyang
Day 3
AM
Breakfast: Hotel in Pyongyang
10.25 am train to China - if interested in flying back please do let us know
PM
Stopover at Sinuiju train station bordering China - customs procedures will be carried out at the train station
Day 3
Arrive in Beijing at 08:40 am
End of our Mount Myohyang Two Day Extension Tour.
Please go to our North Korea Tour Extensions page to see samples of other group tour extensions that we can arrange for you.