Korea Central Zoo | 조선중앙동물원 | aka Pyongyang Zoo
Hero Animals, Pet Dogs and Piranhas in Pyongyang
Introduction
The official name of Pyongyang Zoo is the Korea Central Zoo (조선중앙동물원). It is a fantastic place to mingle with locals. The zoo was renovated in 2016 and requires a few hours for a full visit.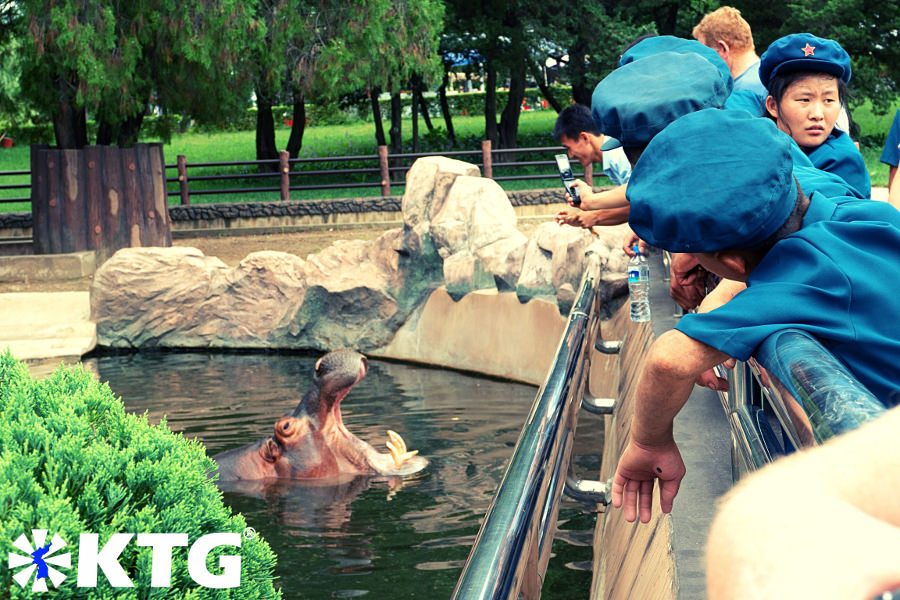 We don't usually arrange a visit here on our group tours, but if we have any under 17 year-olds in our groups they tend to go there when the rest of our travellers go to the Kumsusan Palace of the Sun given the age restriction there. If for any personal reasons you are unable to visit the Palace of the Sun, you can go to the zoo instead as it is close by, while the rest of the group is at the Palace. We can of course arrange for you to visit anytime if you go on one of our private trips, as your itinerary can be customised based on your requests.
Below is an official DPRK presentation video of Pyongyang Central Zoo made after it was renovated in 2016:
Location
Pyongyang zoo is in Northeast Pyongyang, at the foot of Mt. Teasong where the Revolutionary Martyrs' Cemetery is located. Nearby landmarks include the Kumsusan Palace of the Sun, the botanical garden and Ryomyong Street.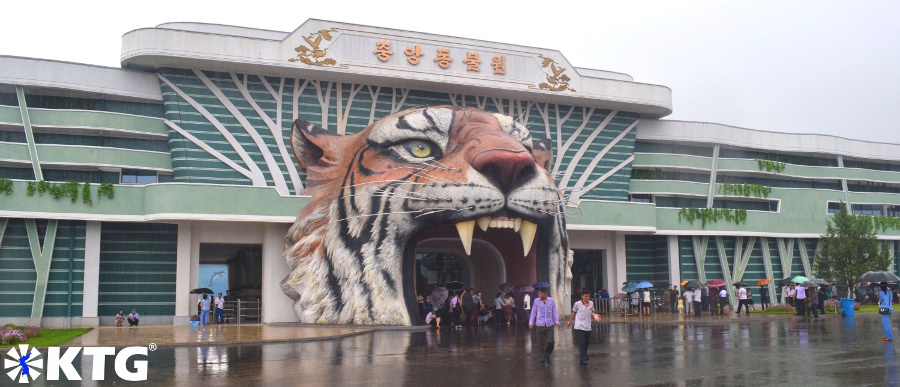 History
Pyongyang Zoo was first opened to the public on 30 April 1959 under the instruction of President Kim Il Sung. Back then it had an area of 46,000 m² (4.6 hectares) and 11 animal houses. The zoo underwent complete renovation and was re-opened in 2016. It now has an area of 1, 000, 000 m² (100 hectares) and over 40 indoor and outdoor animal enclosures.
Many world leaders and known international figures have presented animals to President Kim Il Sung, Chairman Kim Jong Il and Supreme Leader Kim Jong Un.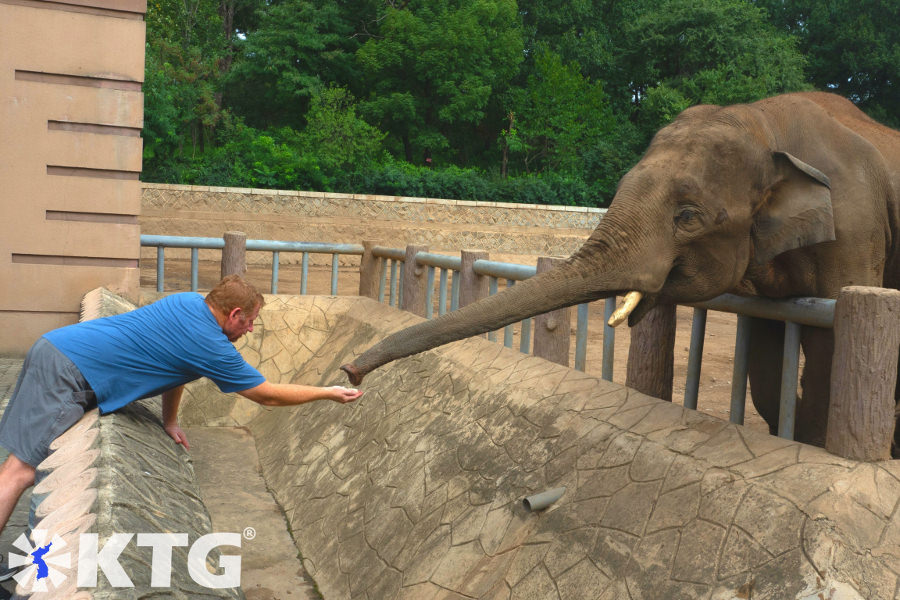 There are elephants descending from a "hero" elephant given by Vietnamese President Ho Chin Minh to President Kim Il Sung in 1959.
Animals & Facilities
There are over 760 species and 9,000 animals in the zoo, and the local population is steadily rising!
Perhaps the most surprising section of the zoo is the dog enclosure, where pet dogs are kept. The ownership of pet dogs, though not common in the DPRK, has increased these past few years. At the zoo they have German Shepherds, Shih Tzus, St. Bernards and Pungsan, the national dog of the DPRK, which has been traditionally used for hunting.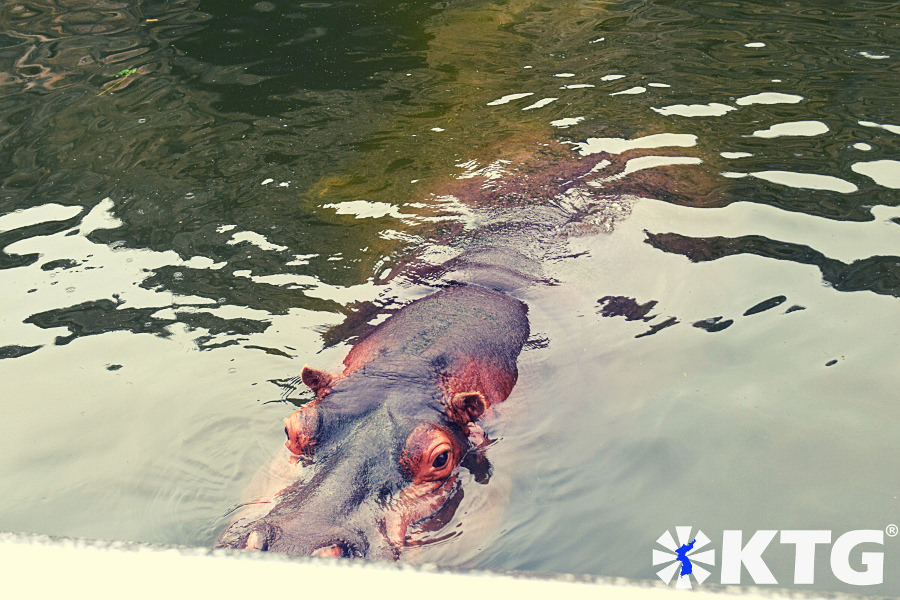 Watch out!
Another highlight is the hippo enclosure, where we can get scarily close to them.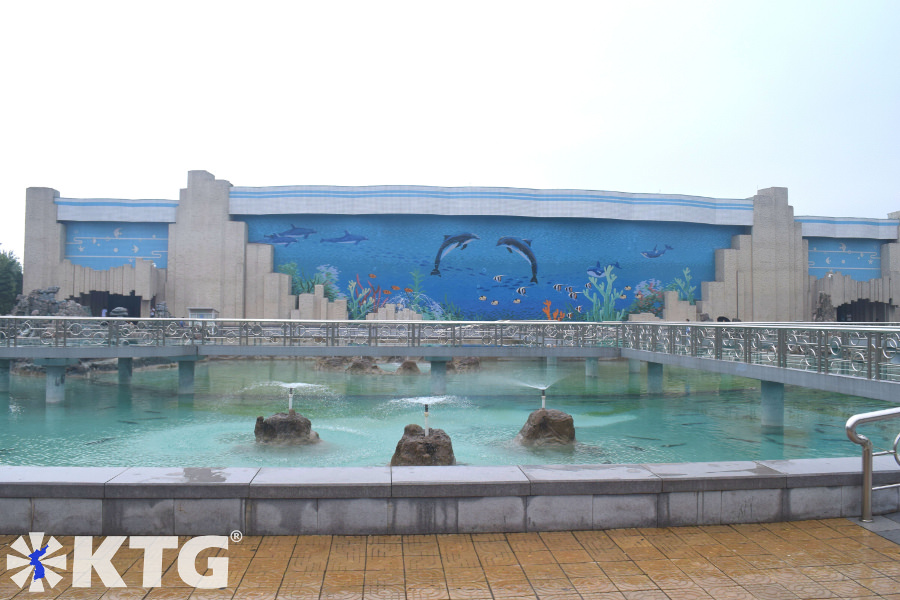 The aquarium hall is impressive with a marine tunnel allowing visitors to walk beneath sharks and other fish.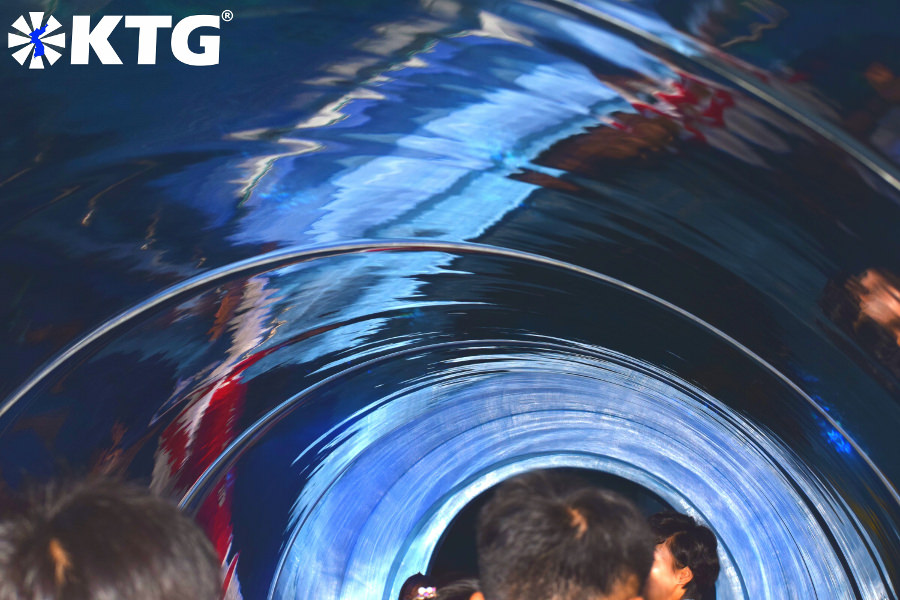 Tunnel at the zoo's aquarium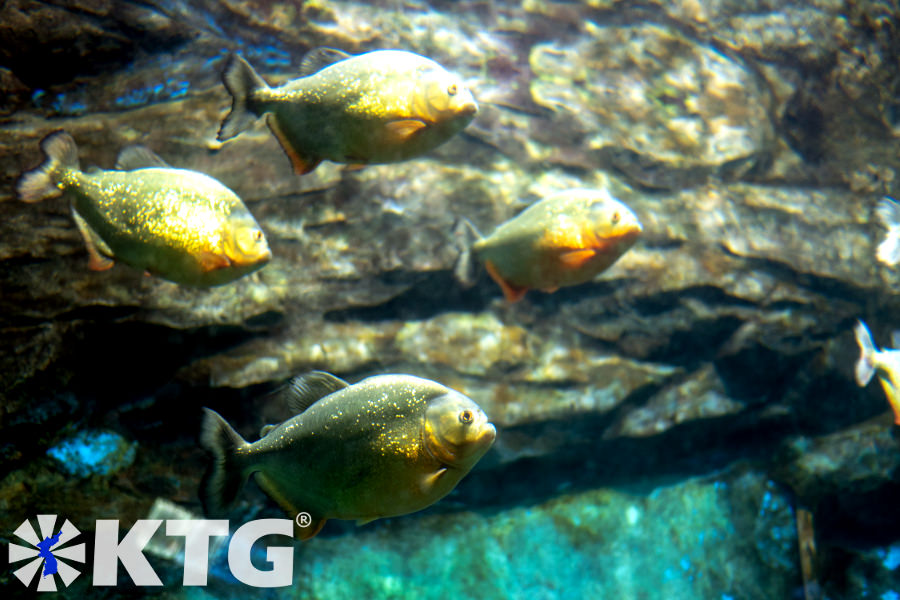 Piranhas in Pyongyang
Reptiles and amphibians are kept in the turtle shaped hall. These include crocodiles, salamandras, lizards and turtles as well as tropical plants that do not naturally grow in the DPRK.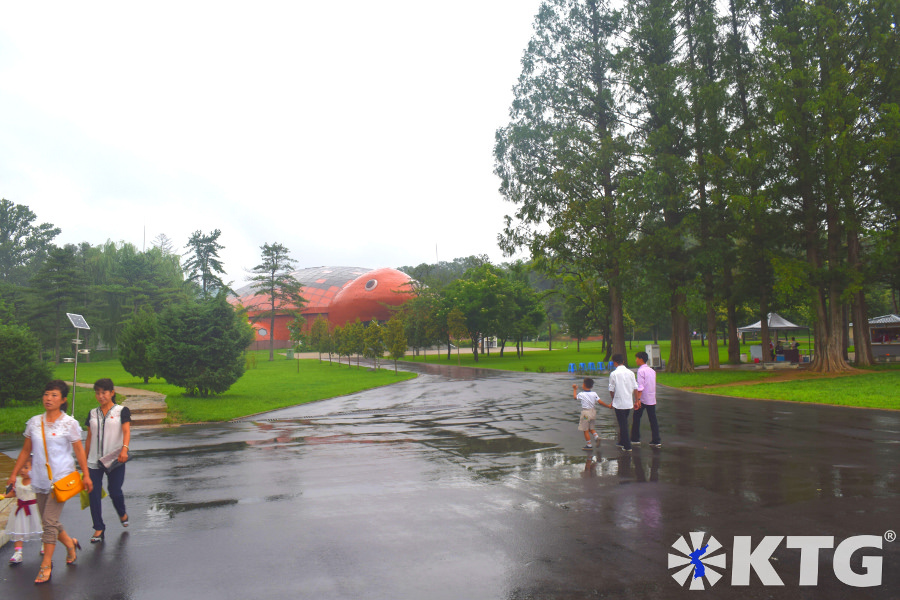 Tigers and lions are kept in what looks like glass enclosures, that, to our pleasant surprise, have fields behind them where they run and play.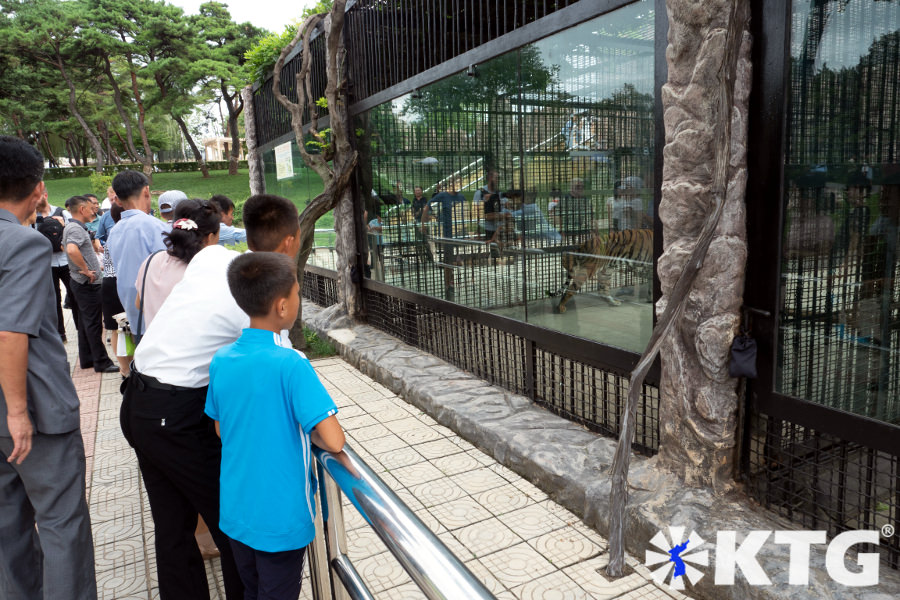 Tiger Time. There is a field behind the cage for the felines.
Monkeys and bears are kept outdoors too and it is common for locals to feed them.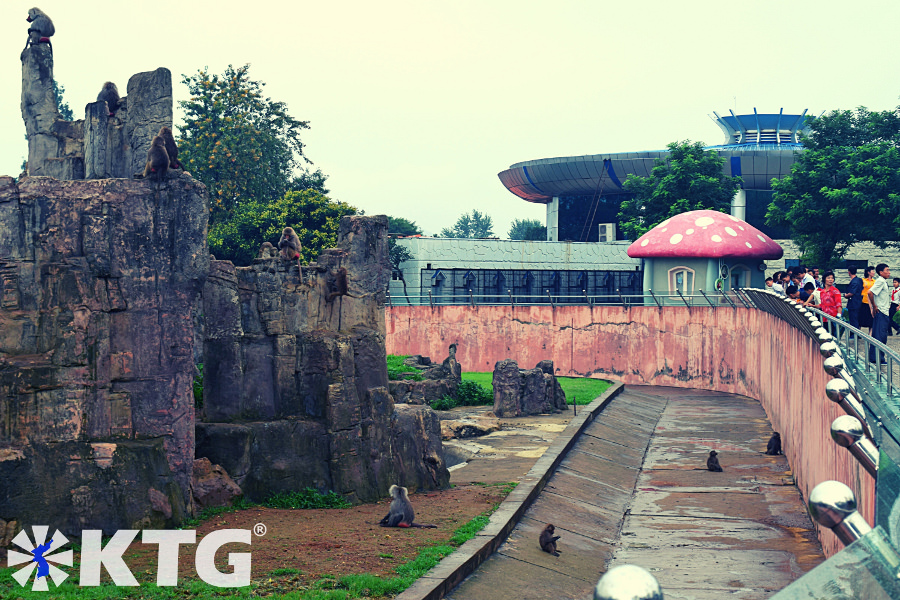 And if you fancy a horse around the zoo, there are horse carriages you can jump onto. See if you spot the horse in the picture below.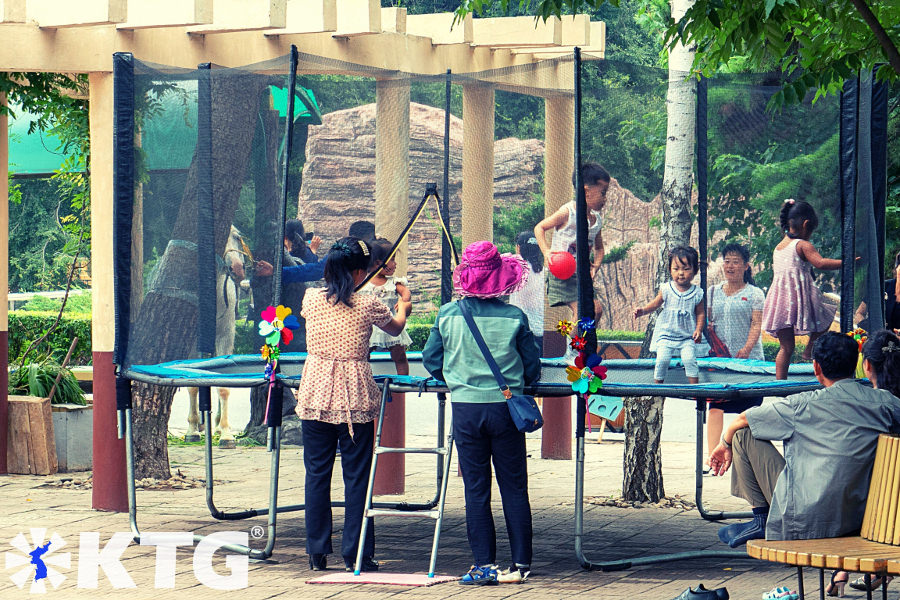 In one specific hall, trained animals show their skills to visitors; from clapping seals to slam dunking monkeys.
There's also a natural history museum about dinosaurs, evolution and the universe.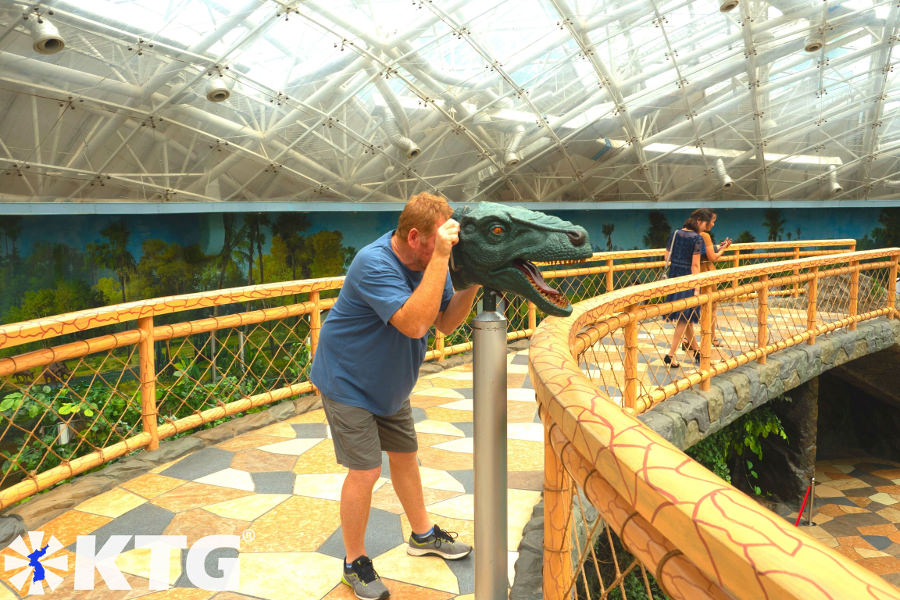 The zoo also has a research institute and breeding institute as well as a veterinary centre.
Interesting Fact
In 2020 over 2,400 animals coming from 200 species were born at Pyongyang Zoo. These include bears, penguins, parrots and dogs.
When to Go
It is best to visit the zoo on a national holiday or on a Sunday, when locals are free. You will be able to see hundreds of people having fun then.
To Sum Up
If travelling to North Korea with children, Pyongyang Zoo is a great option. Not only will they be able to see and feed animals, they can also go to the natural history museum and learn about dinosaurs, enjoy some time at one of the kids' fun areas or tour the zoo on horse or camelback.
If you, as an adult, are into zoos or would simply like to spend some time with locals and see adults laughing their heads off like children, the zoo is an option to consider.