The Jangsusan Hotel | Pyongsong City
Introduction
The Jangsusan Hotel is a second class hotel located in Pyongsong. Second class hotels are third tier hotels in DPRK. The hotel star system is not used in North Korea.
Painting of the Leaders on Mount Paekdu at the lobby of the Jangsusan Hotel in Pyongsong
Pyongsong was only opened as a tourist destination to foreigners in 2013. Foreigners had stayed in the Pyongsong Hotel before that though, when accommodation had been fully booked in Pyongyang. This was the case for some groups from other agencies in 2012, when it was the 100th Birthday of President Kim Il Sung. Luckily our groups were able to stay in Pyongyang then, as our group sizes tend to be small, but larger groups had to stay out of the capital and some of them stayed here.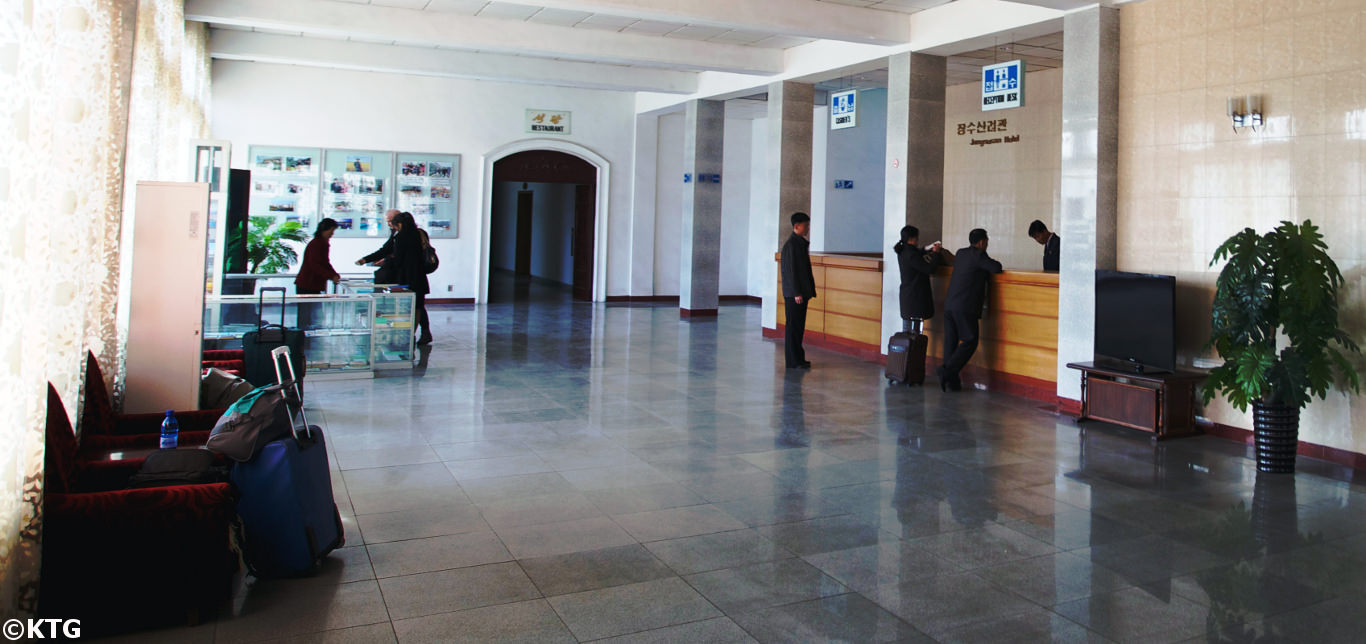 Location
Pyongsong is about 30 km northeast of Pyongyang. It is the capital city of South Pyongan province and is referred to as a satellite city of Pyongyang.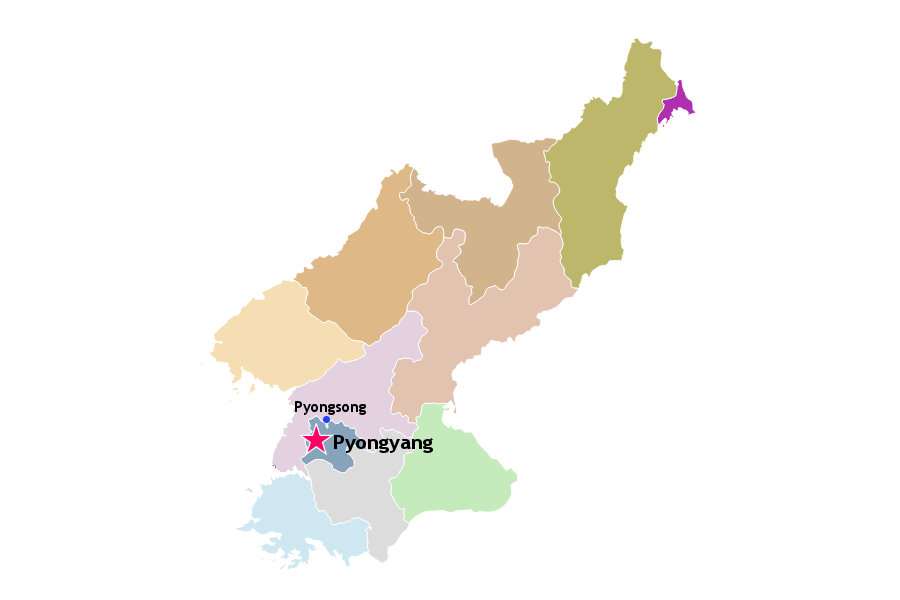 The Jangsusan Hotel is located in Pyongsong. Click on the map above in order to go to our DPRK interactive map.
Rooms at the Jangsusan Hotel
Rooms are spacious and with a balcony. First class rooms have a small sitting room/office and a large bathroom.
The main advantage is that you have close views of surrounding buildings which gives you a good chance to observe ordinary life in Pyongsong. You will also be able to hear the morning music played all over the city.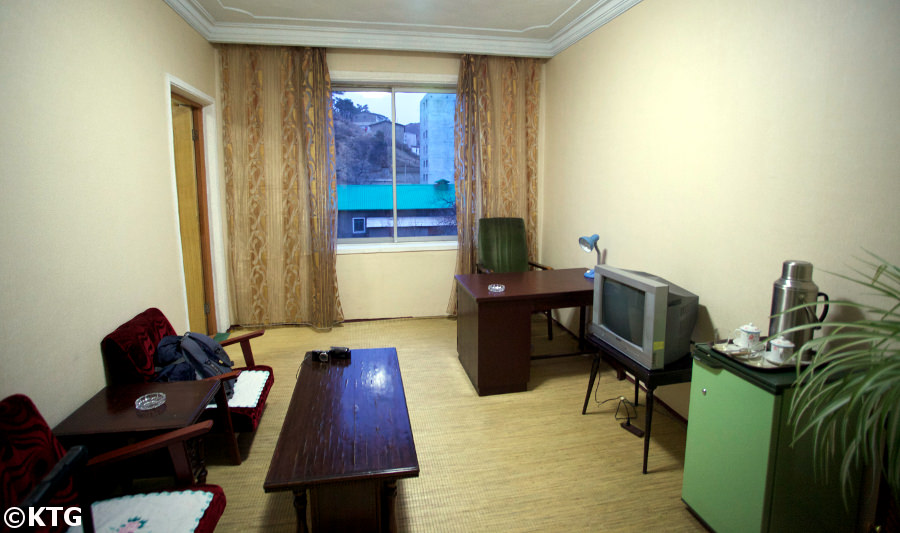 Office in one of the first class rooms of the hotel
Hot water is limited though. As with many second class hotels in DPRK, hot water will be set for the evening and/or morning but it is possible that it may not be available when planned.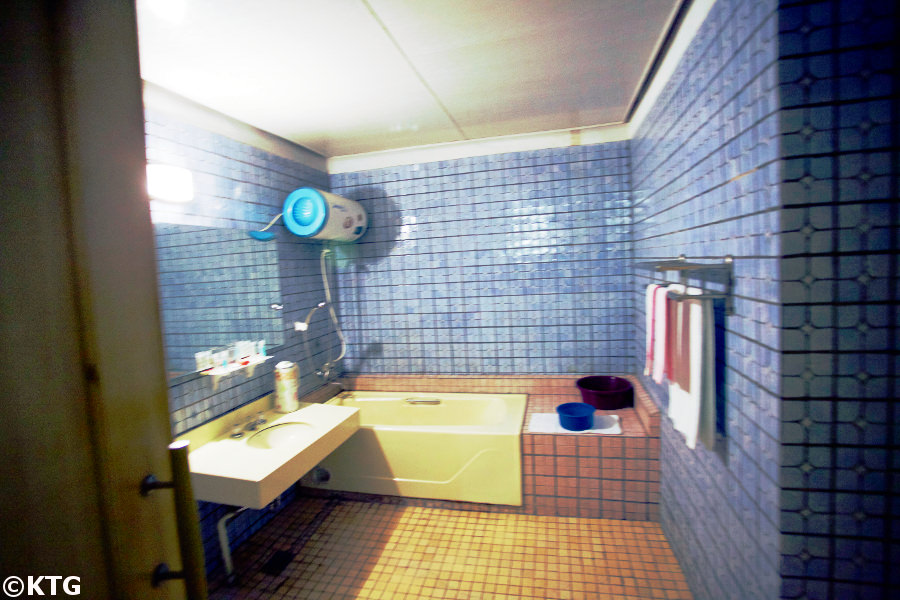 Toilets can be accessed either directly from your bedroom or from the room's hallway
The rooms can also get a bit chilly in the colder months, especially the toilets where there is no heating. Power cuts are also more frequent here.
Entertainment
There is a billiards room, great to have fun with locals. They serve drinks there too.
There is too a bar where great drinks are served. Its retro decoration seems more of a norm in DPRK. They have too an open bar outside which allows you to see life in this satellite city of Pyongyang.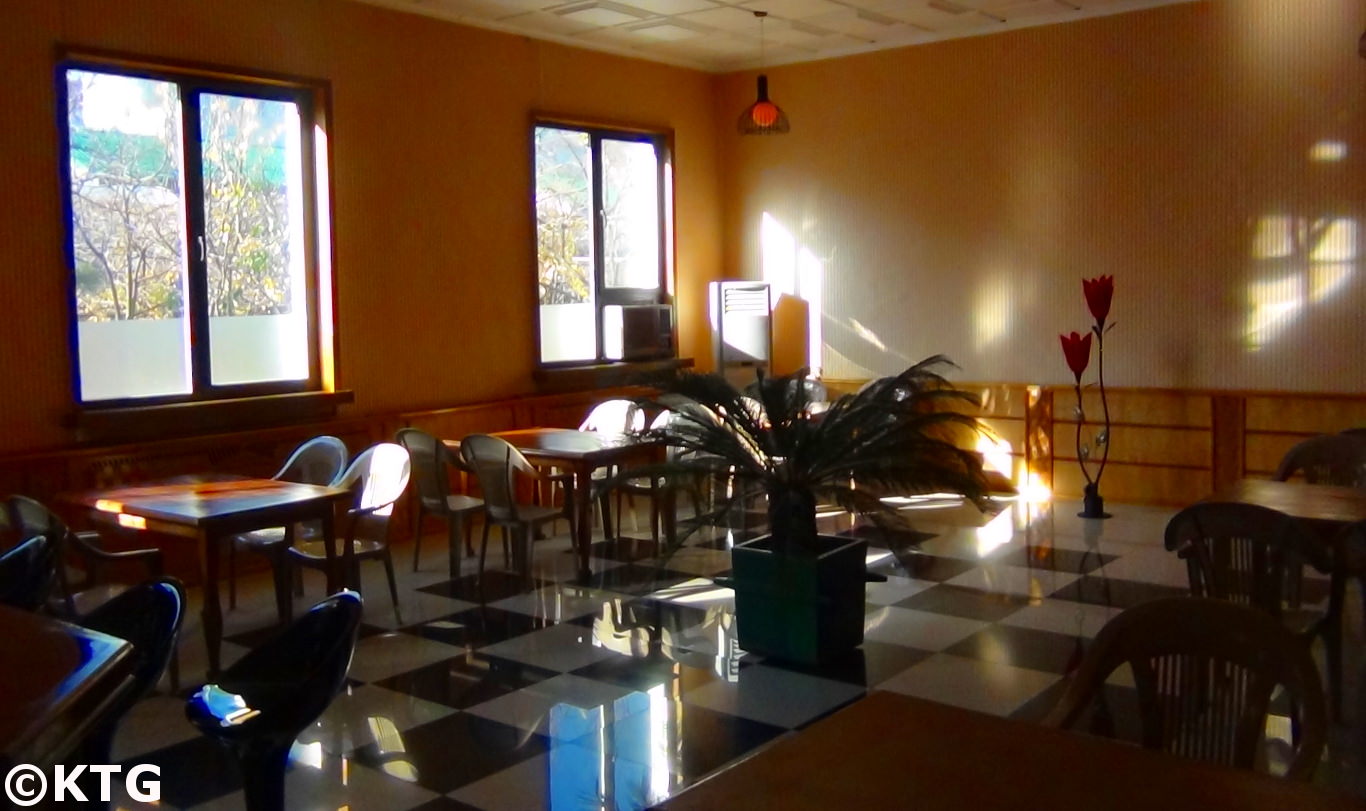 Bar at the Jangsusan Hotel
To Sum Up
Staying here overnight is definitely an interesting experience, but one night is enough. It makes sense to stay here if heading to Mount Myohyang and Pyongsong city. Our Korean guides have, however, in the past tried to persuade us to head back to Pyongyang, where accommodation is more comfortable, stay there overnight and resume our trip up north the following morning from the capital.
Have any reviews / questions about this hotel?
Do you have any reviews, stories and/or questions regarding the this hotel? Share them!