Haebangsan Hotel North Korea
Haebangsan Hotel North Korea - opened in 1962, the Haebangsan Hotel is the first second class hotel that opened to tourists in Pyongyang.
Haebangsan Hotel's Location
It's located in the city centre right by the Headquarters of the Rodong Sinmun Newspaper; newspaper of the Workers' Party of Korea. close to the Taedong Bridge. Not too far away is Its location is probably its best advantage as it's in close proximity to the Grand People's Study House, Kim Il Sung Square and the Grand People's Study House. Another advantage is that it is not too far from the river which allows you to go for long walks in the evenings.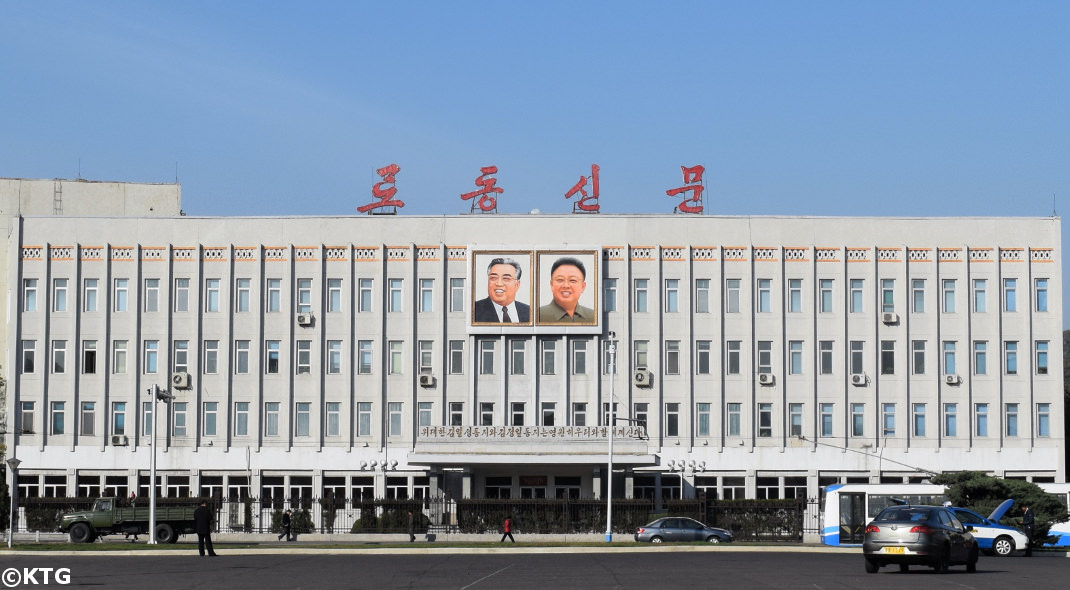 Headquarters of the Rodong Sinmun Newspaper, right by the Haebangsan Hotel
Shopping and Facilities
The Haebangsan Hotel has a restaurant, three bars, a karaoke area, a hairdresser, shop selling local goods, a spa and a souvenir & bookshop.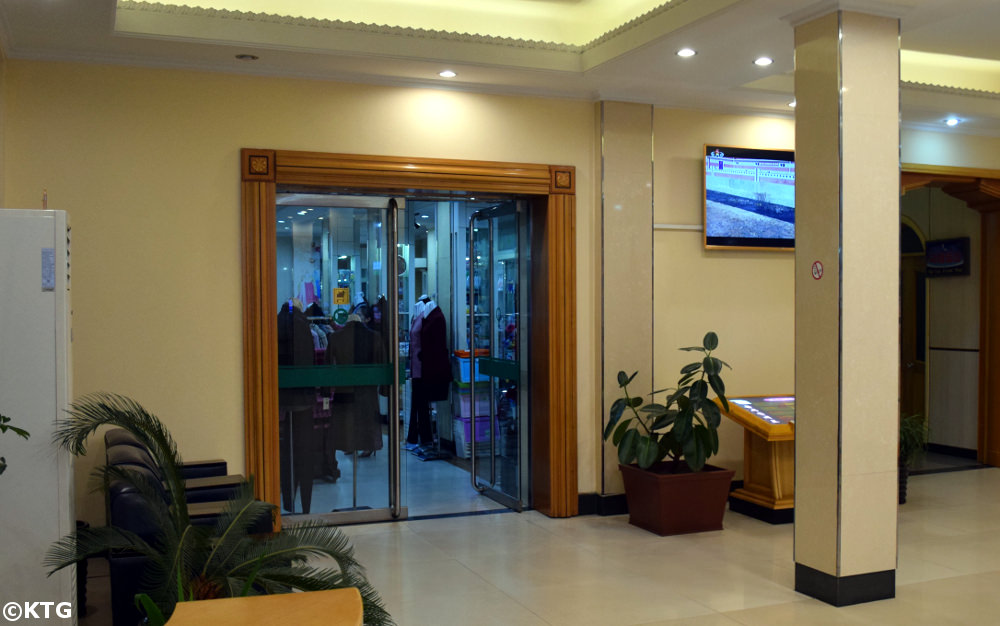 Most facilities are in the lobby, but the souvenir shop is on the third floor. There is also a bar on the second floor, on the left hand side of the corridor as you go up from the first floor.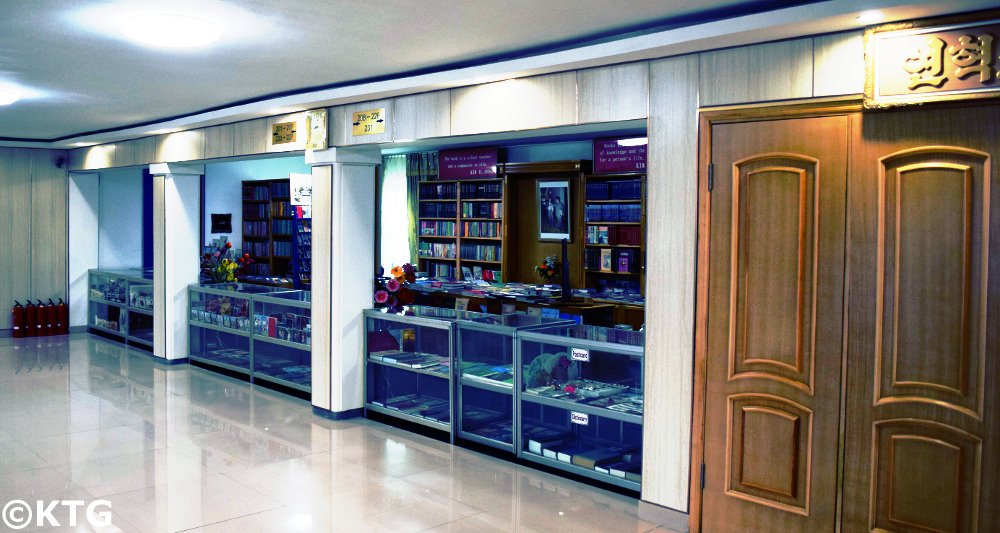 Souvenir Shop at the Haebangsan Hotel
The top floor has a section to make international calls. Please check rates before you make a call as these will vary depending on which country you will make your telephone call to.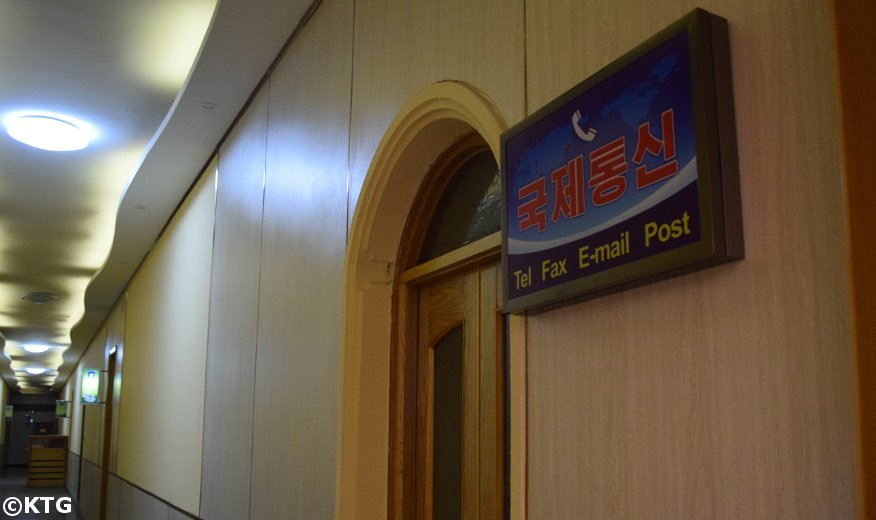 Rooms
The hotel has 5 stories and 113 rooms, but you will not find many other Western tourists here as it mainly caters for Chinese business people and North Korean guests.
Picture of a standard hotel room in the Haebangsan Hotel
First Class Room
Although rooms are not as comfortable same as higher rated hotels in Pyongyang like the Yanggakdo Hotel or Koryo Hotel, hot water is available in the mornings and evenings which is when you will be in you hotel. Please note that we do not use this hotel in our DPRK group tours and it would be an option if interested in budget accommodation for an independent tour of North Korea.
First Class Rooms have a Private Office
Please note that beds are Korean style, with a very thin mattress to which most Westerners are not used to. If you require a mattress please just let your tour guides or downstairs at the front desk for one once you get to the hotel.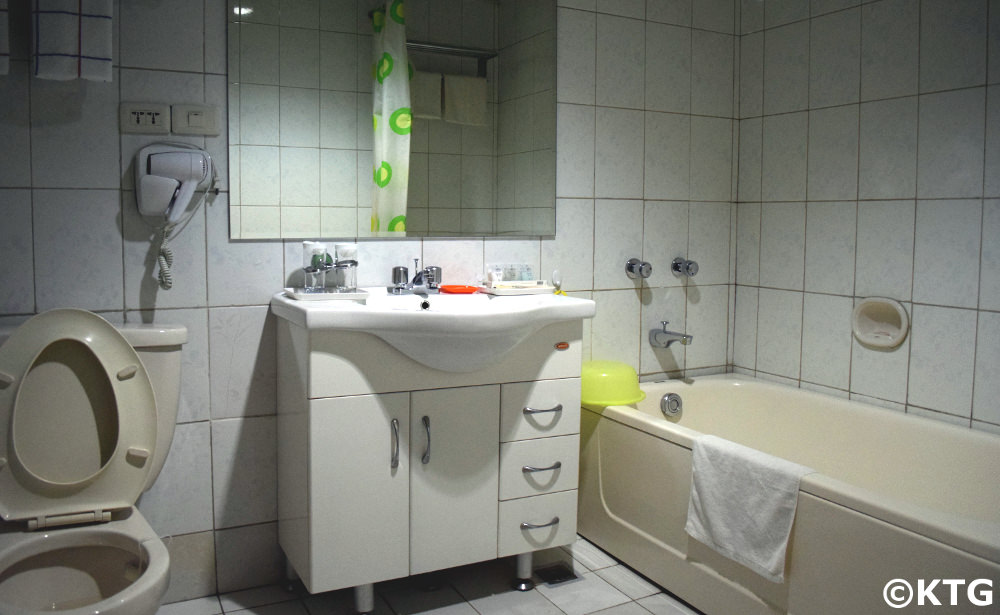 Conditions are quite basic in the hotel. If you would like to meet Chinese business people and Korean guests it may be a suitable option for you.
Picture of the Haebangsan Hotel taken by KTG back in 2009. Compare the difference to what it looks like now (see header of this page). 15 April 2012 was a very important date in the DPRK as it was the 100th Anniversary of the Birth of the Eternal President Kim Il Sung. North Korea saw a lot of construction and restoration take place for such date. However, this has not ended and we have seen a lot of new buildings being built after then as well as many hotels being restored.
Restaurants
Food is mainly Korean and Chinese as the hotel mainly caters for Chinese and North Korean guests, though Western food can be provided for your meal if you ask for it beforehand. However at the bar you do have a larger variety of Western snacks. Western breakfasts consist mainly of eggs (scrambled or fried), toast, butter, jam, coffee or tea and tomatoes. We have had travellers order steak and chips (fries) in the past.
Handy tips
To sum up, if interested in the chance of mingling with Chinese and North Koreans and having a greater knowledge of businesses that take place in DPRK and if luxury is not a top priority for you, this hotel may be one for you to consider.
Have any reviews / questions about this hotel?
Do you have any reviews, stories and/or questions regarding the this hotel? Share them!