The Sinsunhang Hotel in Hamhung; Soviet Style & Starch Potato Noodles
Introduction
The Sinsunhang Hotel is a second class hotel located in the city centre of Hamhung. It has 76 rooms. It is in Tonghungsan District and close to Mt. Tonghungsan.
Staying here will allow you enjoy great views of a busy part of town.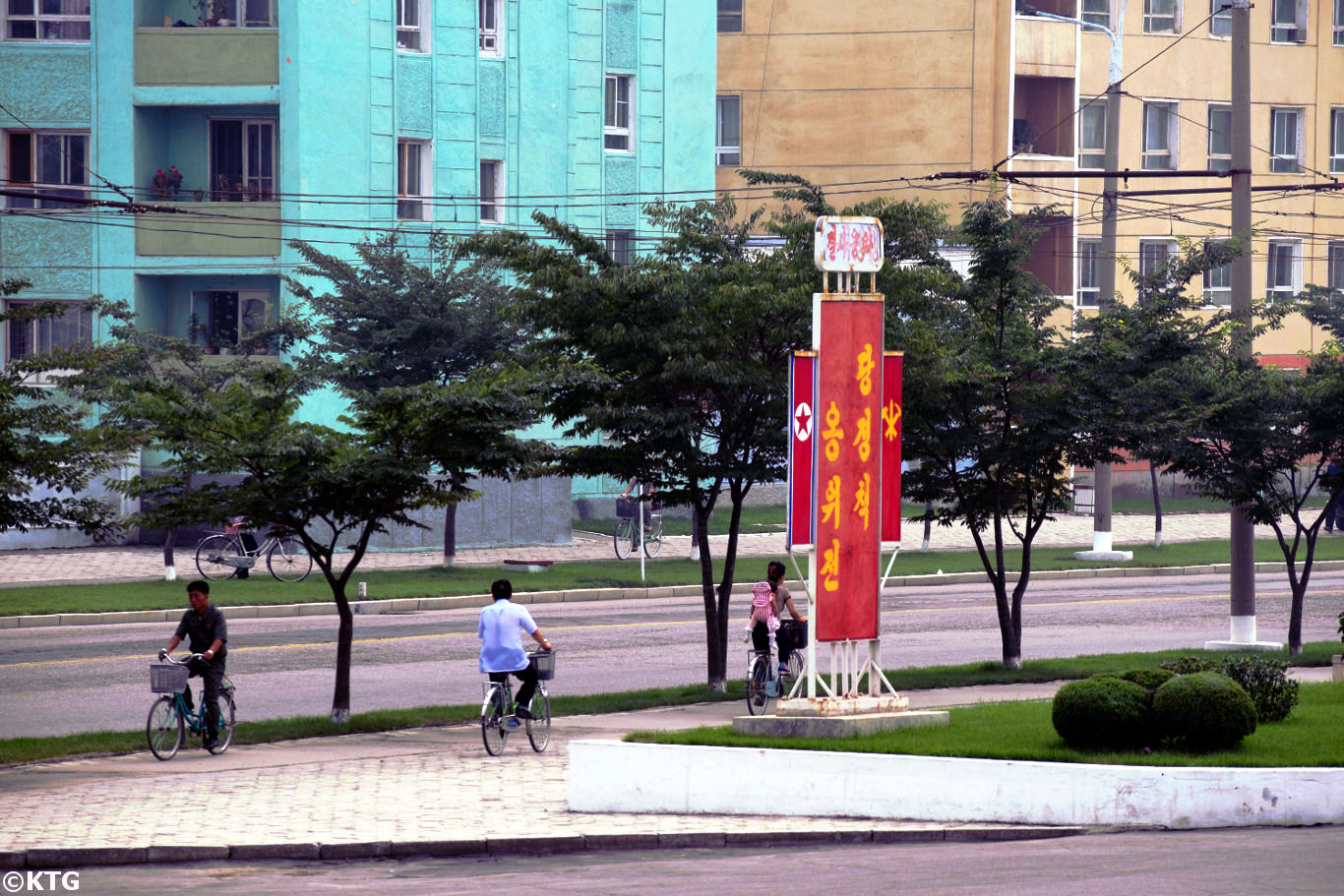 Locals cycling in the city centre of Hamhung
Location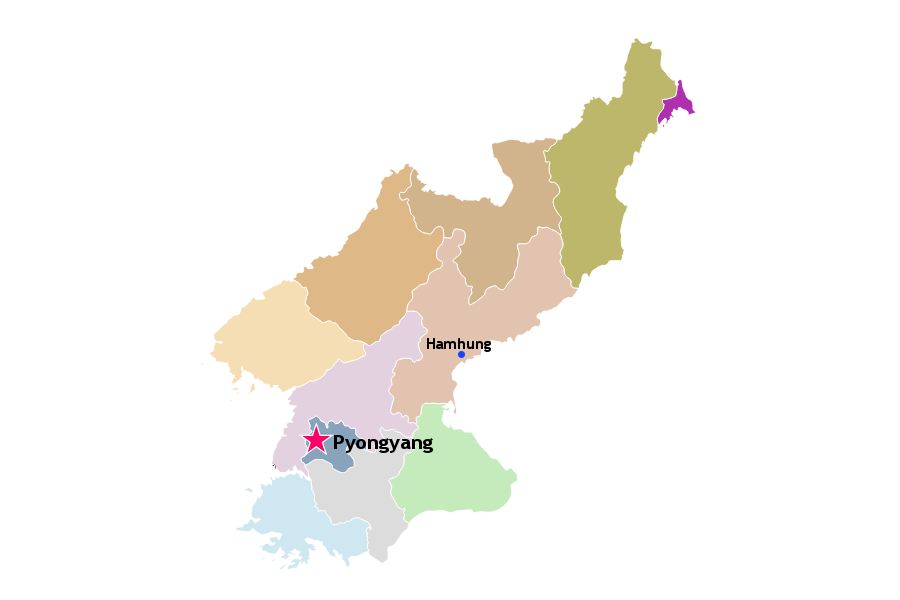 Click on the map above to go to our interactive map of North Korea.
Rooms
Rooms are simple, with a thin mattress and tv with local channels.
First class rooms have a small office.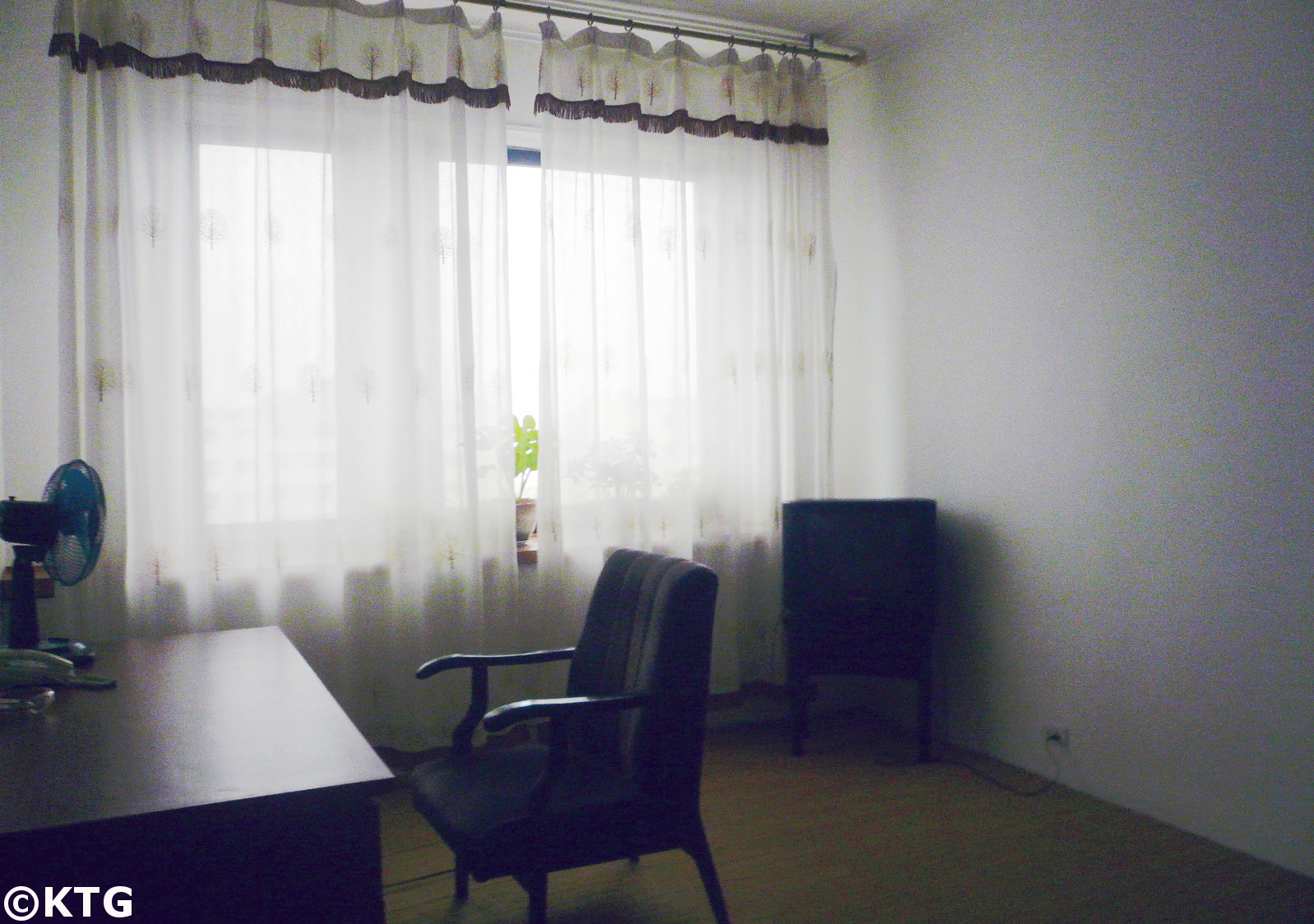 Office in a first class hotel at the Sinhunhang Hotel
Decoration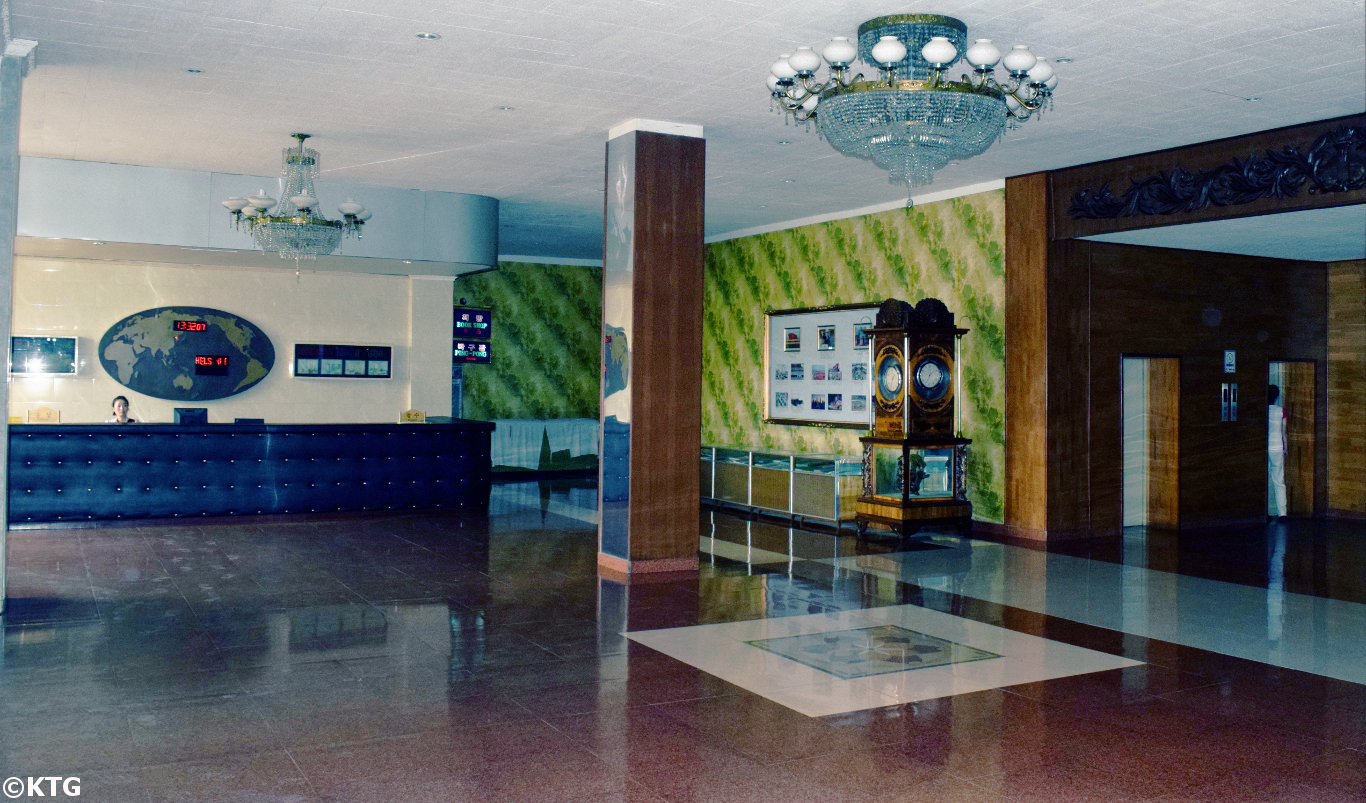 The rooms themselves are quite simplistic. The hotel corridors, halls, bar, etc however have a more soviet retro touch matching the architectural style of the building.
Bright walls with different tones of green and brown, dark green carpets, wooden elevator frames and old clocks grandfather clocks give you the impression of being in a hotel in the soviet block in the 1970s.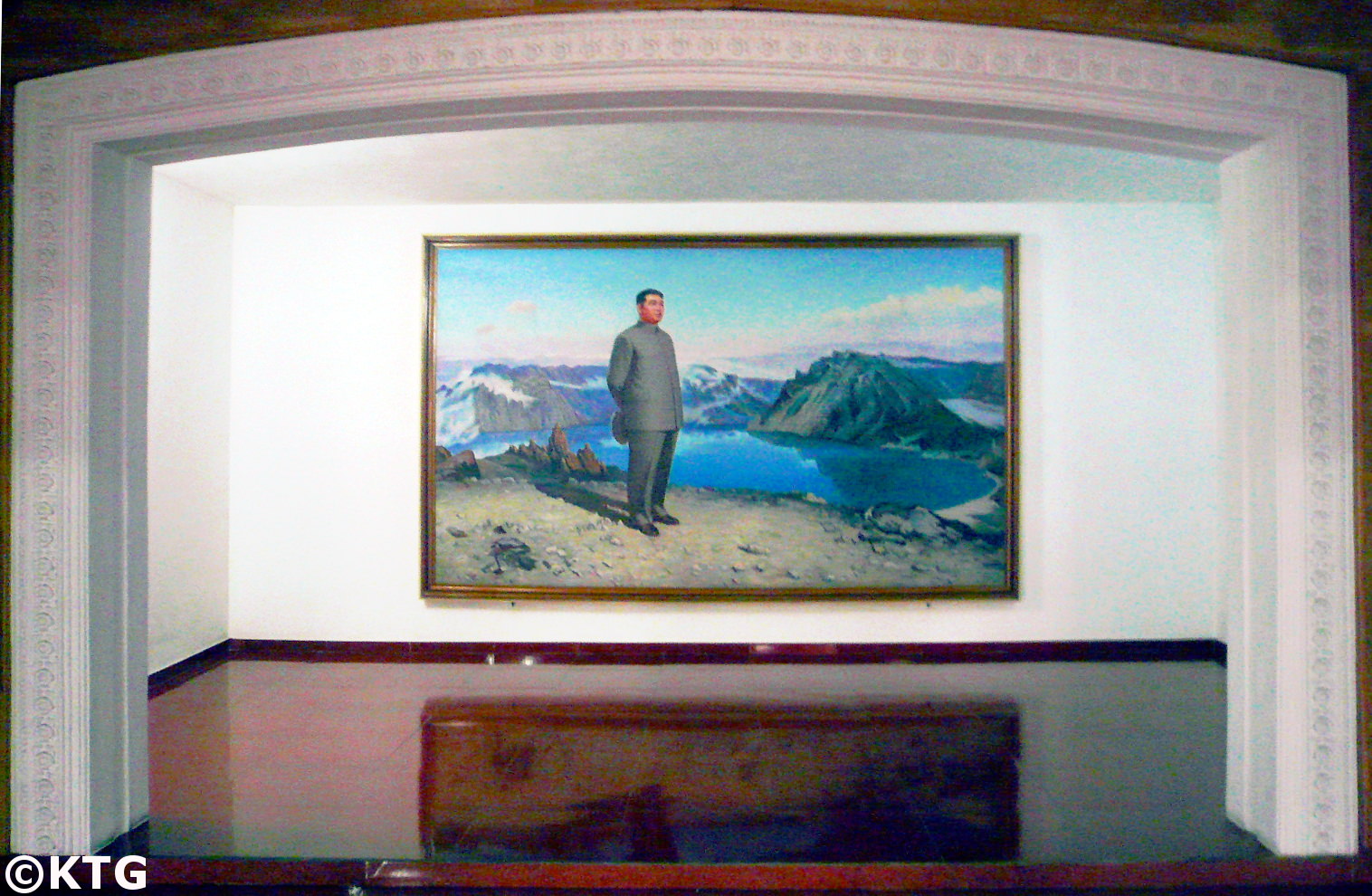 Facilities
There is a bar in the basement with an assort of both local and foreign drinks.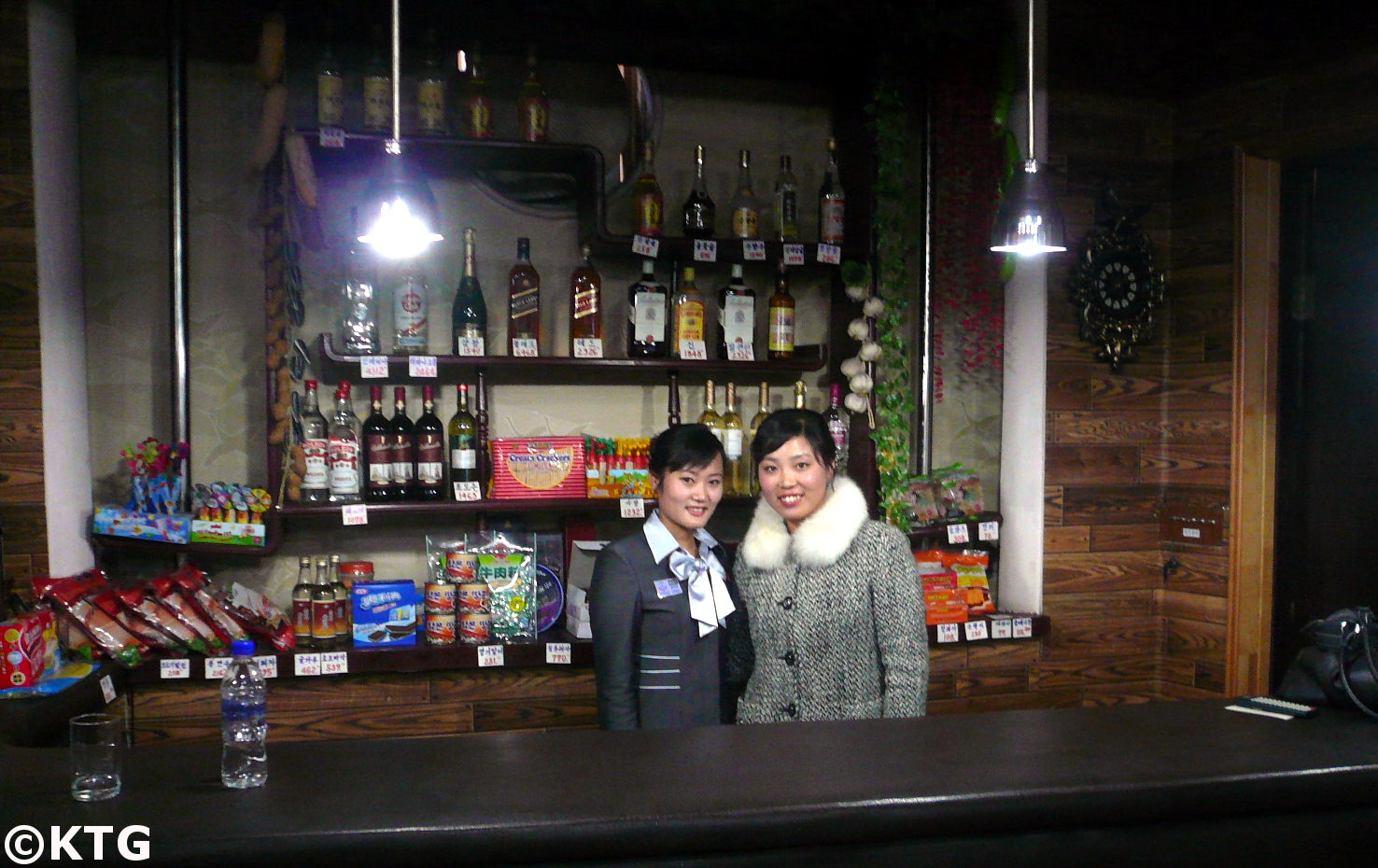 Bar at the Sinsunhang Hotel in Hamhung. We took this back in 2011. If you've been to DPRK before you may recognise Ms. Yu
The hotel also has a billiards room.
Lunch - we usually have lunch here when going to Hamhung. A local dish is potato starch noodles. The restaurant was refurbished a few years ago.
Handy Tip
They sell souvenirs and snacks at the lobby of the Sinsunhang Hotel. They will most likely not have change for large denomination bills here so please make sure that you bring change. When you stay at a hotel in Pyongyang, if they cannot give your change you will be handed a receipt and asked to come by the next day to collect your change. The problem with this hotel is that you will most likely either only stay one night or have lunch.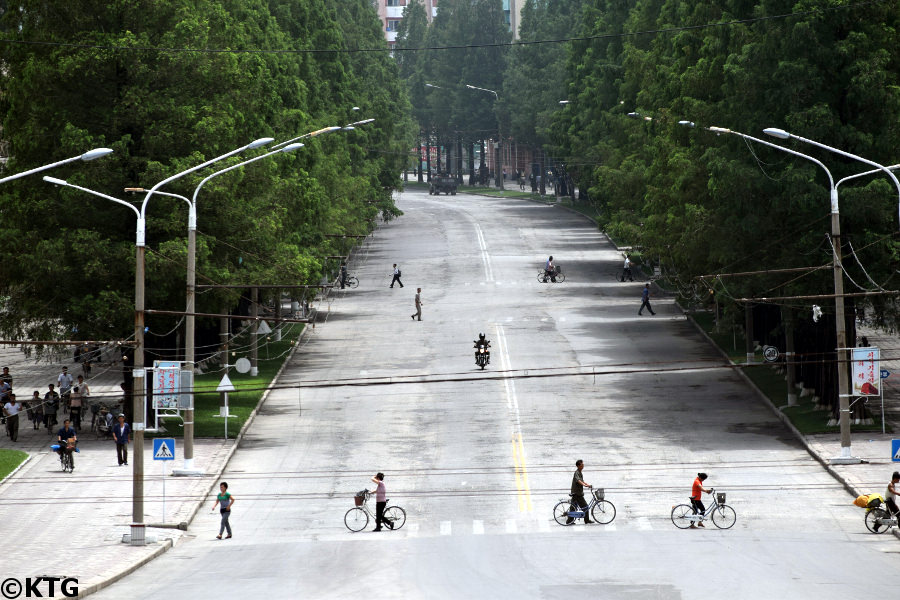 Views of central Hamhung from Mount Tonghung which is close to the Sinsunhang Hotel
Have any reviews / questions about this hotel?
Do you have any reviews, stories and/or questions regarding the this hotel? Share them!