Hamhung & Wonsan Extension Tour Itinerary - 3 nights / 4 days
Please see a sample Hamhung & Wonsan Extension Itinerary below. We can change the itinerary based on your requests, so long as these are possible, as this is a private extension. You join one of our group tours and can then extend your stay privately in North Korea!
Day 1
AM
Drive to the coastal city of Wonsan (east coast) - cross the DPRK from Pyongyang all the way to the east coast, a very rare occasion to see towns and life in these isolated areas of the country
Stop at Sinpyong Guest House - relaxing views. Time for a refreshment before carrying on our journey to the other side of the DPRK.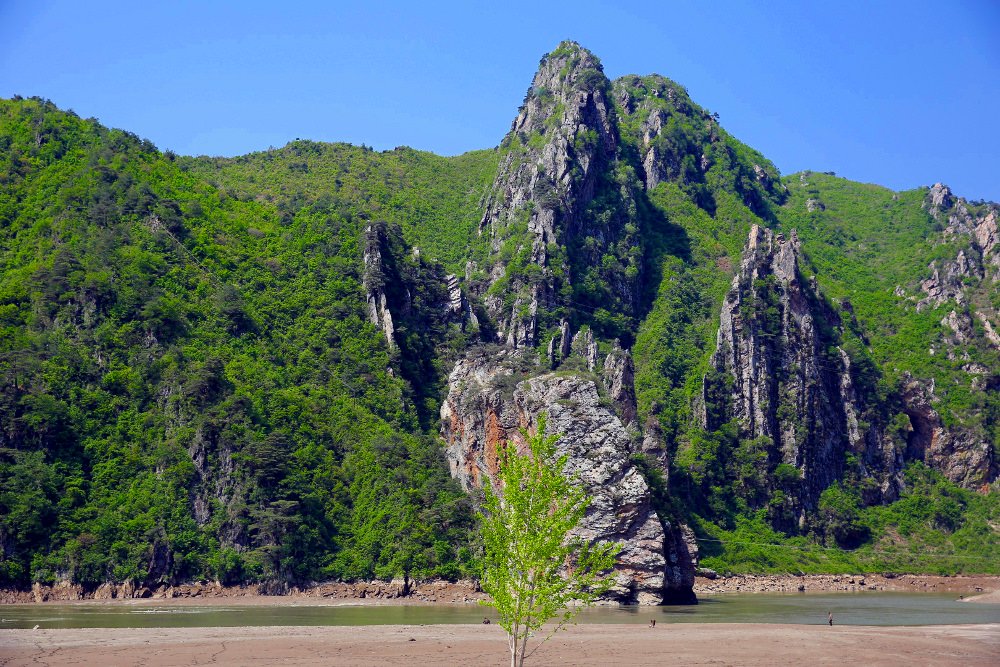 PM
Picnic Lunch: Ullim Waterfalls - These beautiful falls were discovered by soldiers in 2001. Ullim means echo in Korean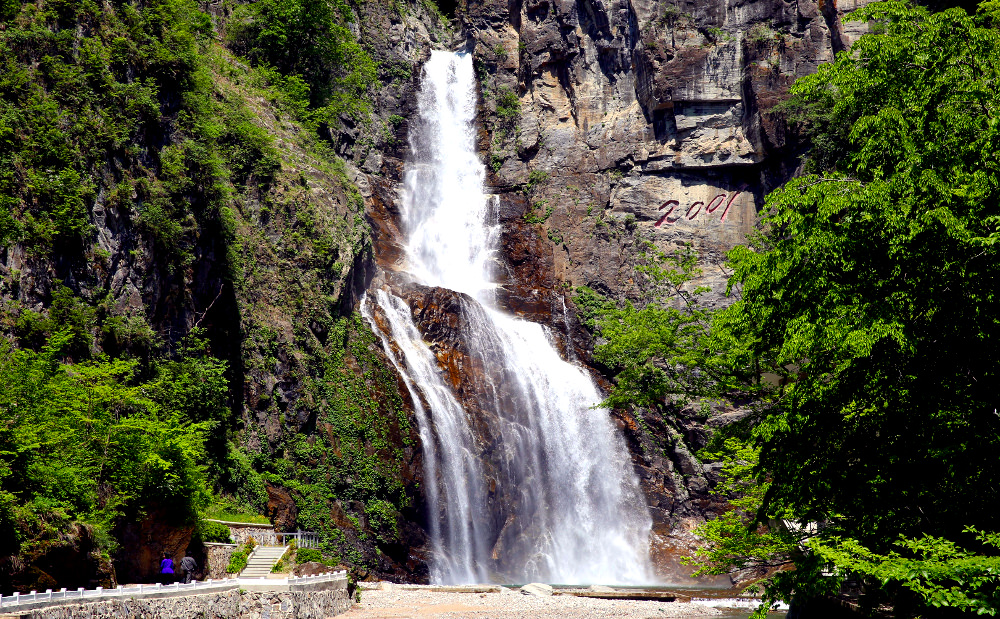 Continue to Wonsan
Songdowon Beach - join in the swimming with locals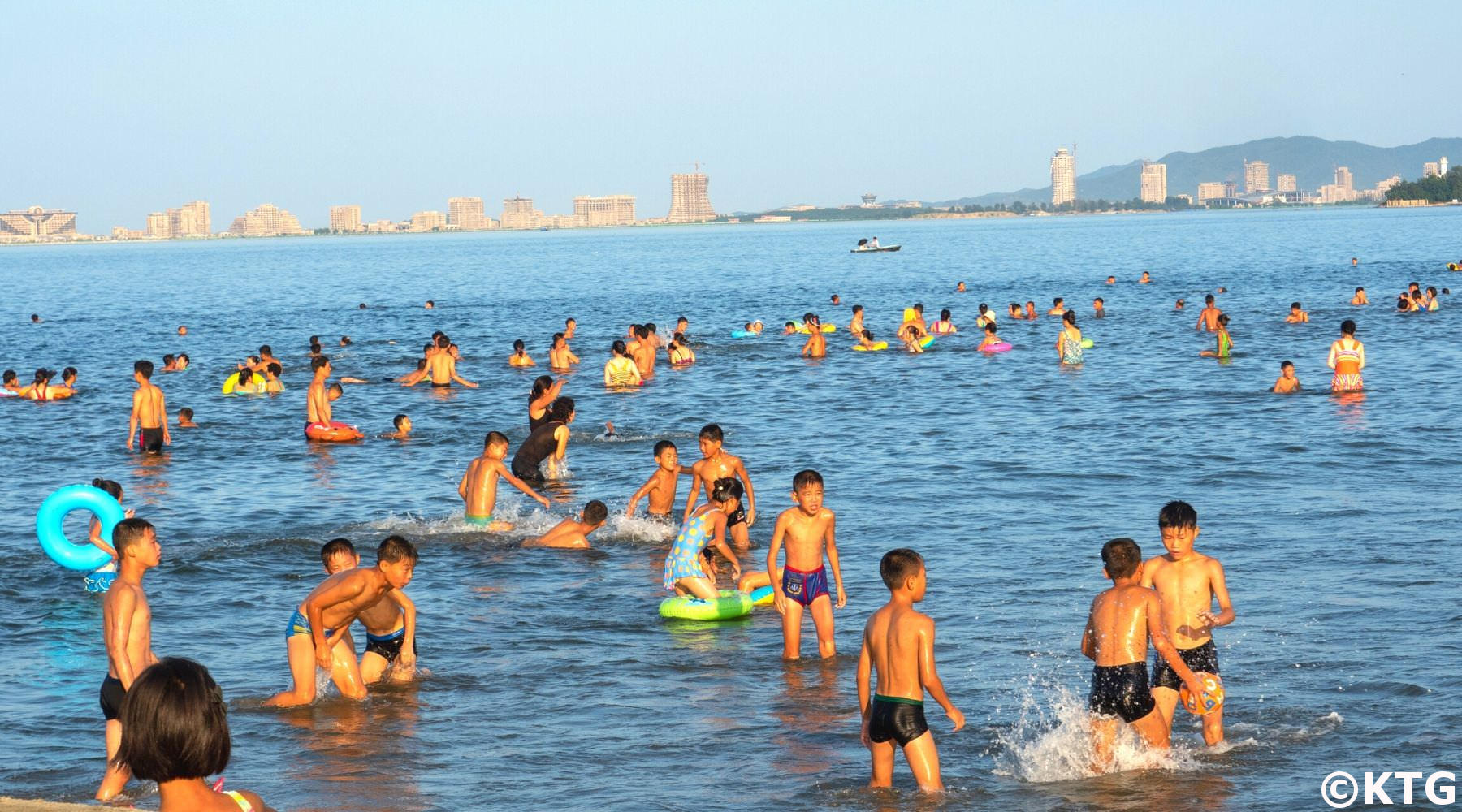 Children having fun at the beach in Wonsan. You can see the Wonsan-Kalma project in the background
Songdowon Summer Camp - see where some Korean kids spend their summer holidays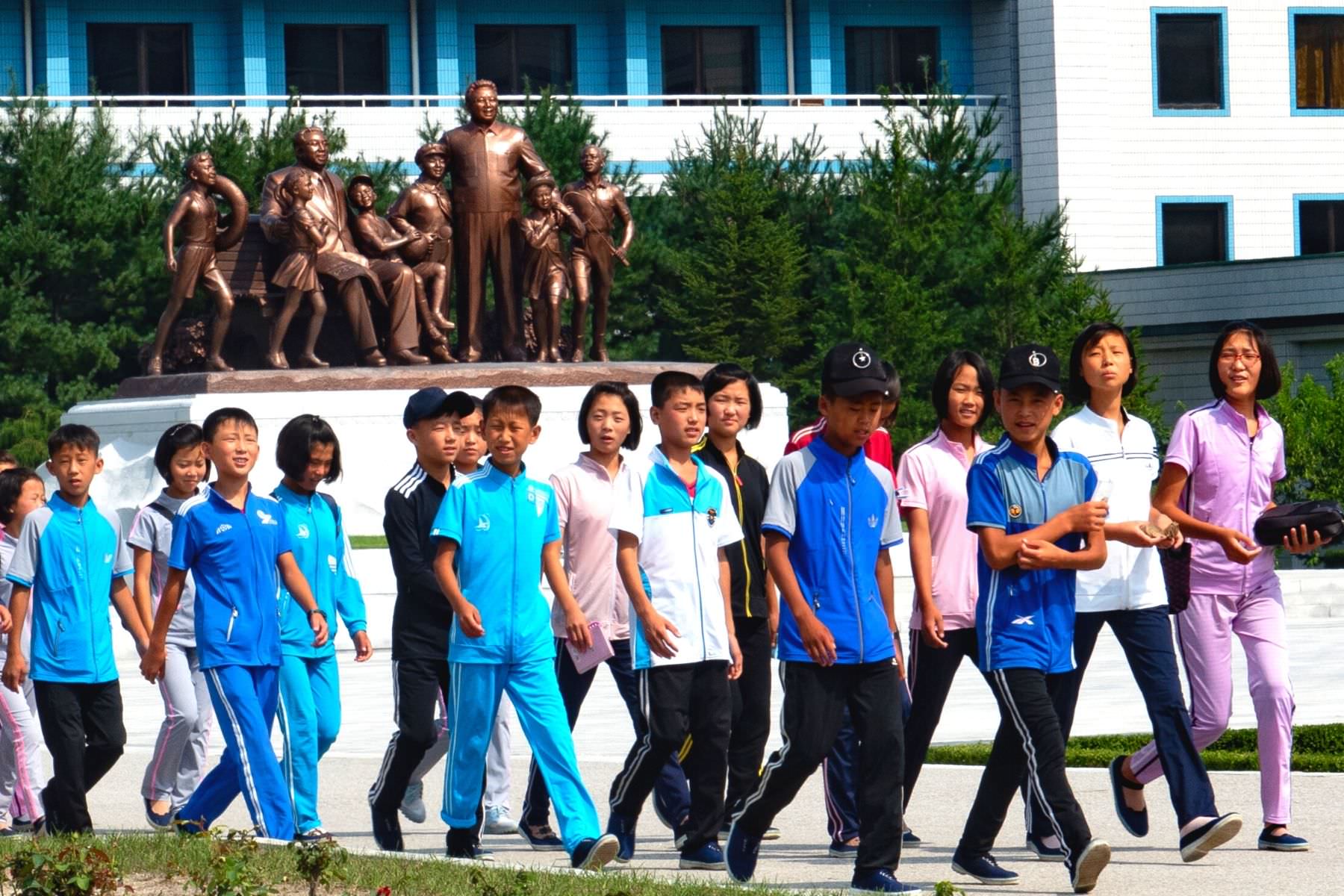 Hotel Check-in: Dongmyong Hotel, Wonsan
Dinner: Local restaurant, Wonsan
Overnight: Dongmyong Hotel, Wonsan
Day 2
AM
Breakfast: Dongmyong Hotel
Drive to Hamhung City - discover the second largest city in the DPRK. This industrial city only started receiving Western tourists in 2010 and is therefore considered even more "off the beaten track" of a destination.
Dongbong Cooperative Farm - see how farmers and their families live here. We usually see farmers' homes, the fields and visit the kindergarten that their children attend (also located within the premises of the cooperative farm).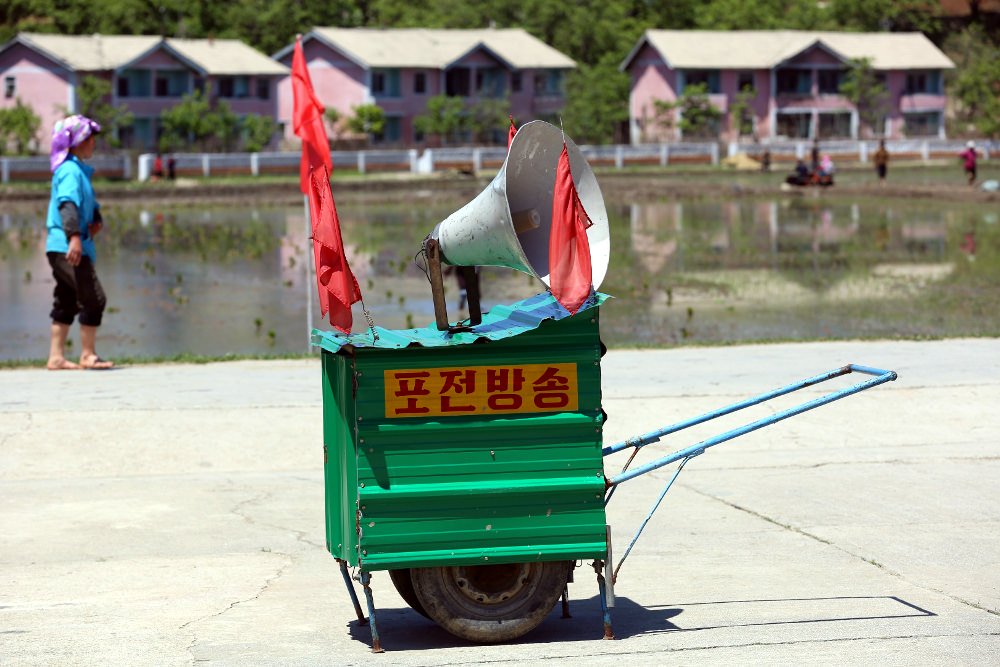 Mt. Donghung - has impressive views of Hamhung City and the whole surrounding area. Thee giant bronze statues of the leaders are here and it is a popular place for newly-weds to go and pay tribute.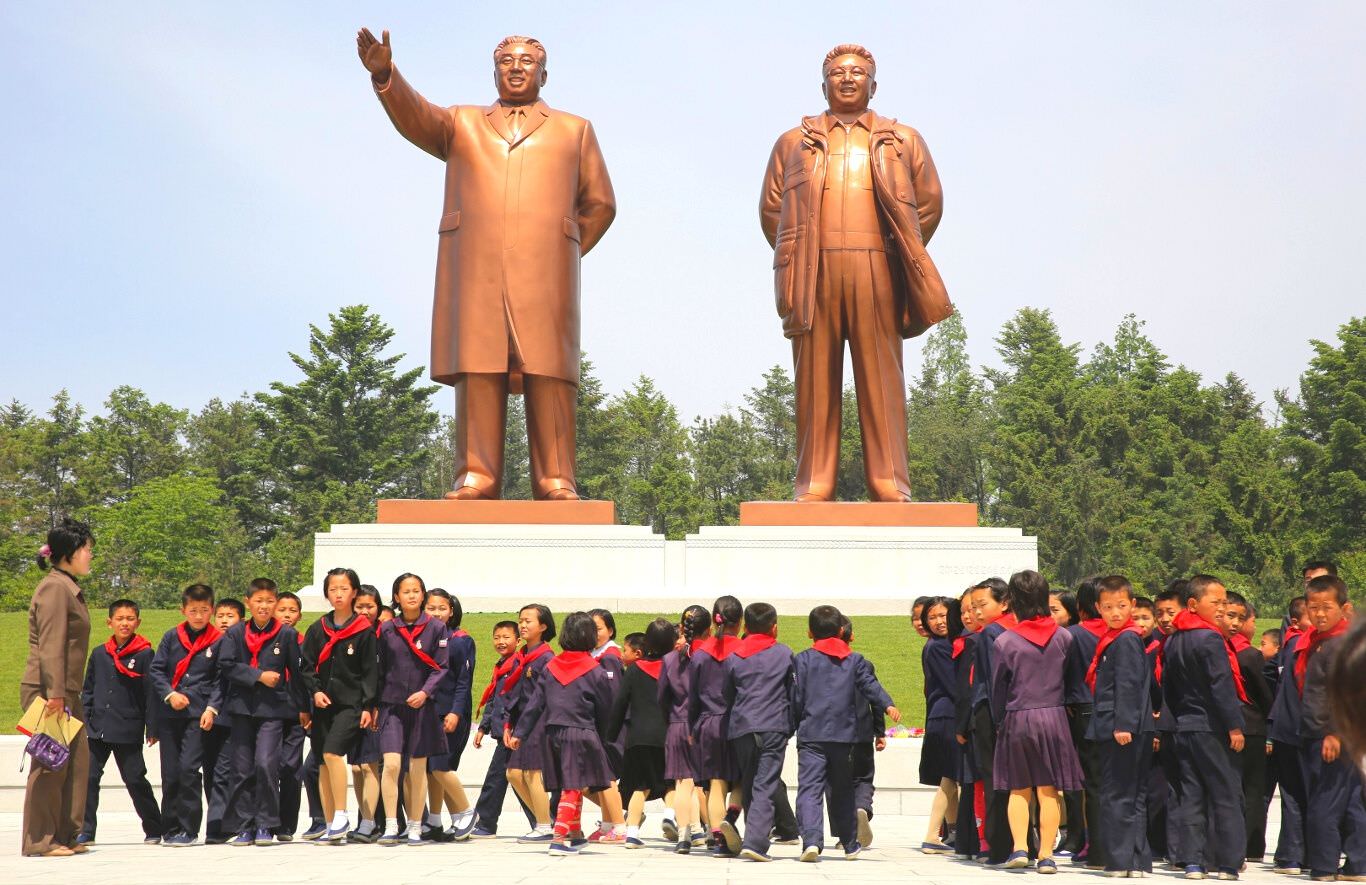 PM
Lunch: City Restaurant, Hamhung. Hamhung is well known for its potato starch noodles.
Hamhung Grand Theatre - enormous theatre located in the city centre right across from the main square. Please bear in mind that in spite of being the second biggest city in North Korea with an estimated population of 800,000, Hamhung has only been opened up to tourism very recently and the site of foreigners here is extremely rare for locals (more so than in other areas in the DPRK) which will explain the surprise on many people's faces when seeing you.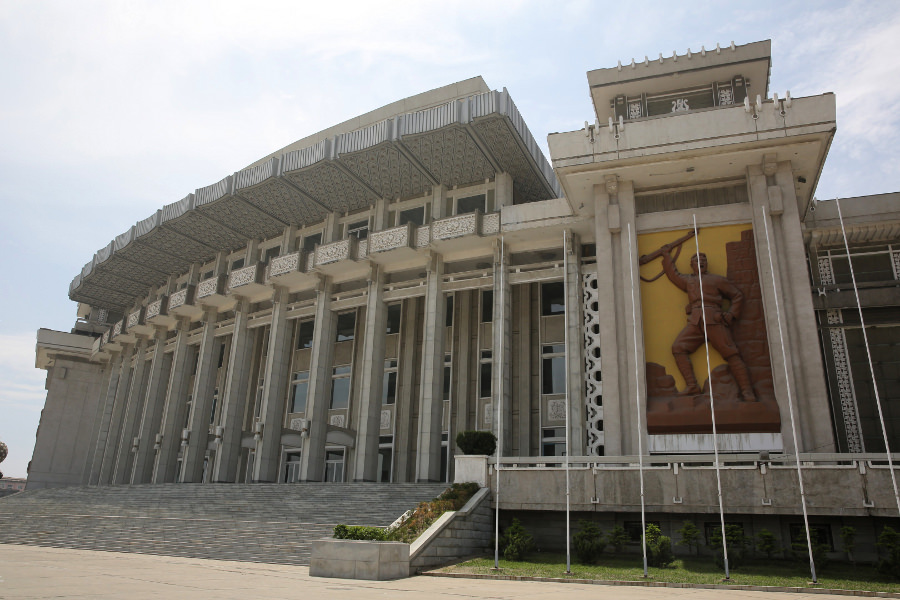 Home of Ri Song-gye - Founder of the Choson Dynasty, he overthrew the Koryo dynasty. His home is located in Hungnam disctrict which is home to many factories.
Hungnam Fertiliser Factory - unique chance to visit one of the country's biggest factories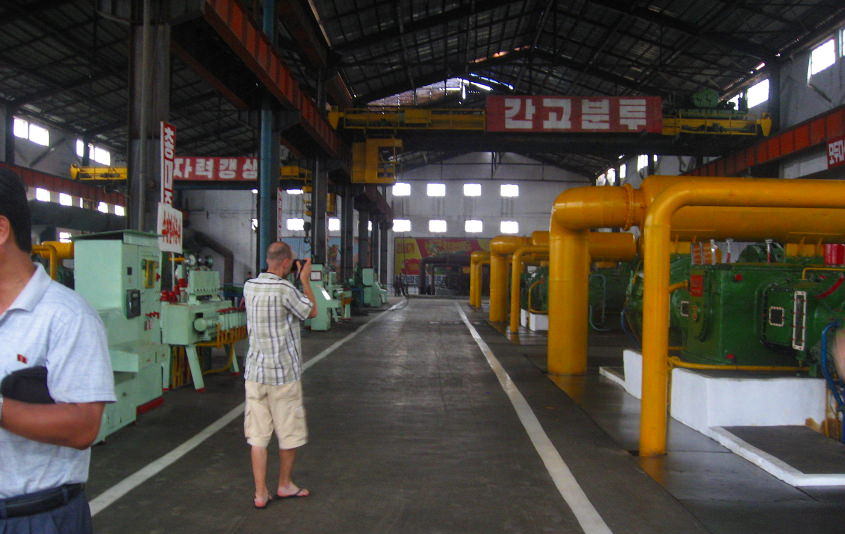 Check-in Majon Cottage - a series of cottages located by the beach. Enjoy a relaxing stroll by the seaside before dinner. There are usually locals here happy to have you join in.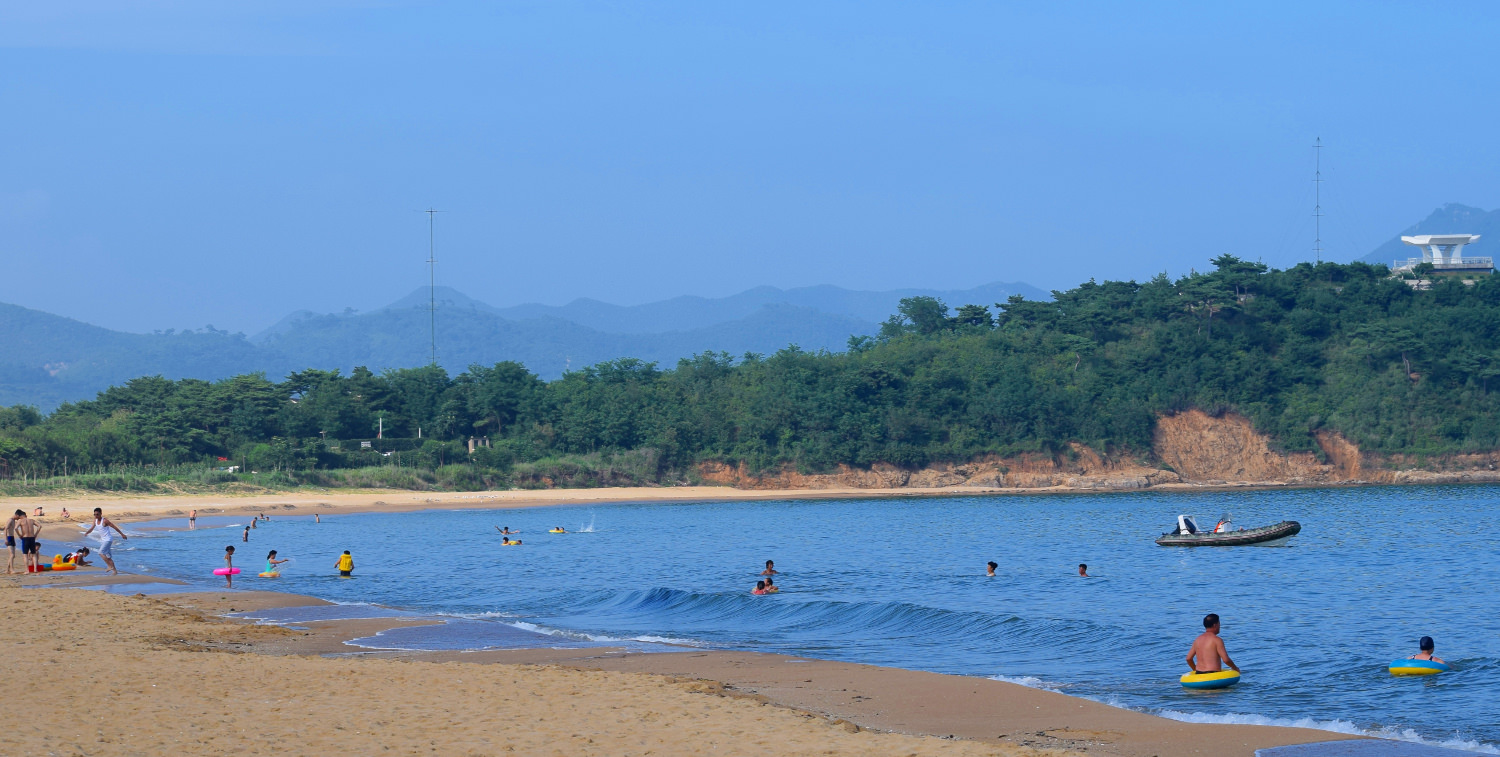 Dinner: Majon Cottage, clam BBQ option
Overnight: Majon Cottage (at the seafront)
Day 3
AM
Breakfast: Majon Cottage
Drive back to Wonsan
Wonsan Agricultural University - walk around the university campus
PM
Lunch: City Restaurant in Wonsan
Walk to Jangdok Islet - locals tend to fish and have seafood BBQ here.
Walk around Wonsan City - Central Square and the pier - you will be able to see locals getting along with their daily lives.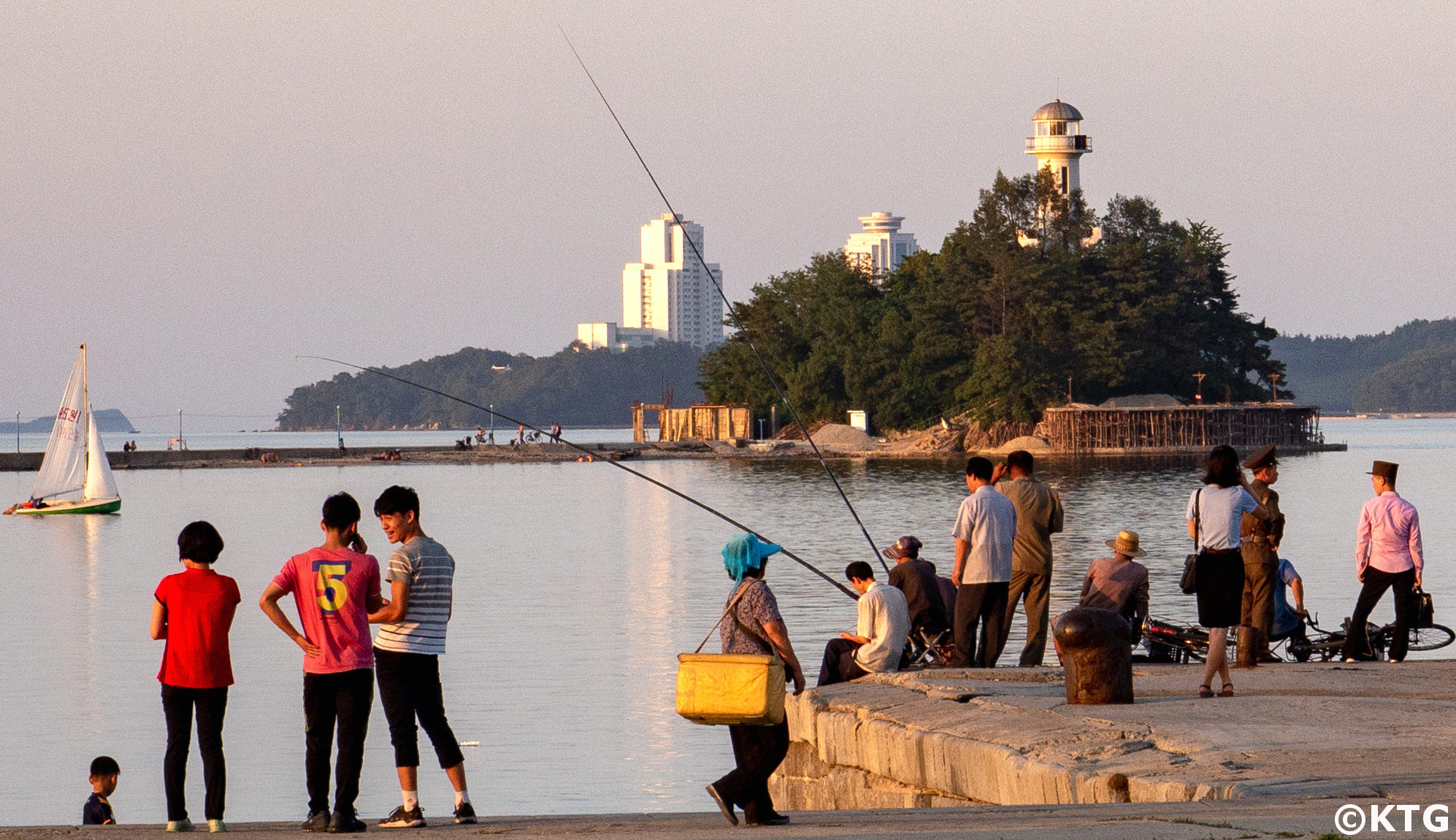 Drive back to Pyongyang
Arrival in Pyongyang
Evening walk by Scientists' Street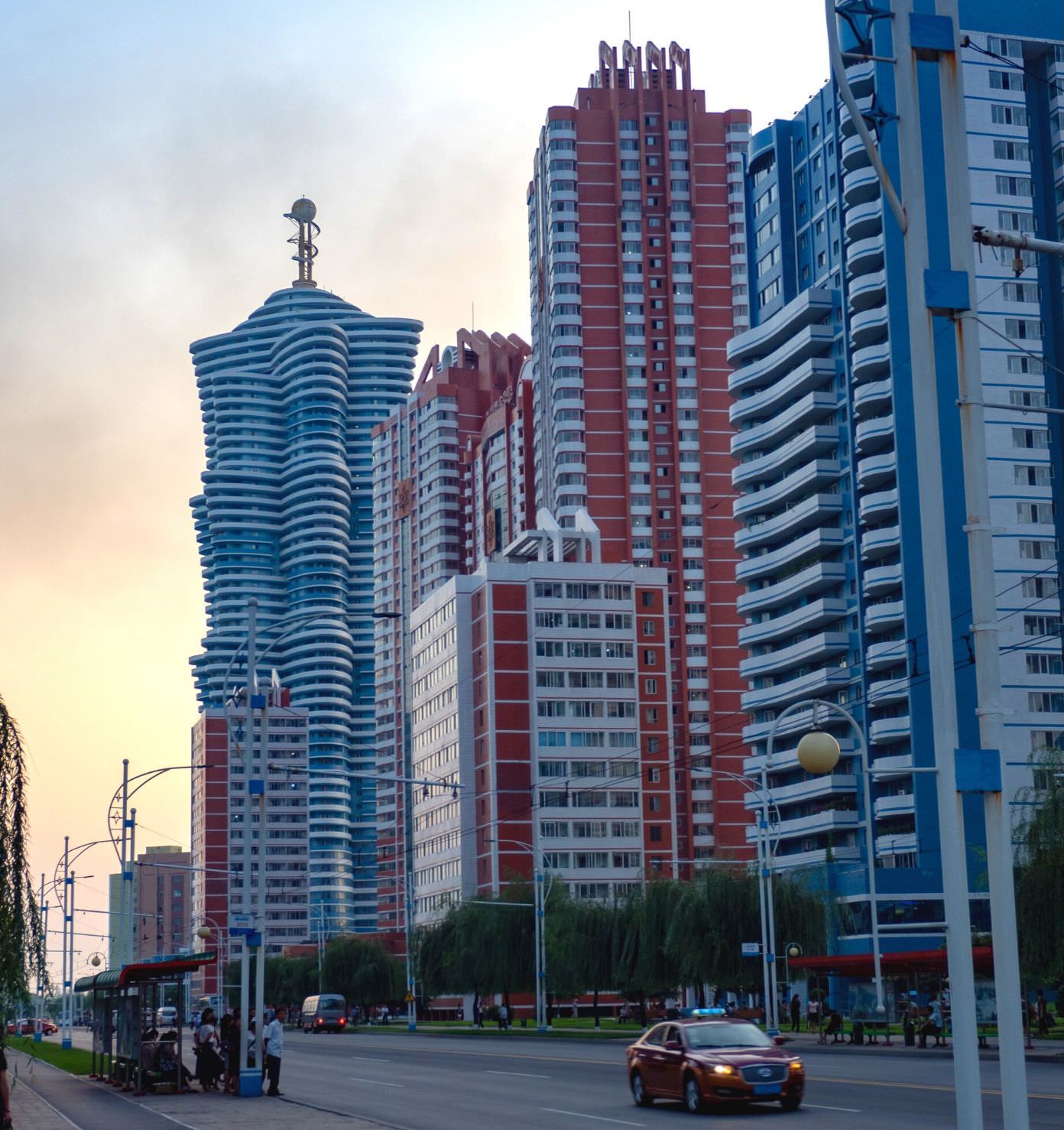 Farewell Dinner: local restaurant, Pyongyang
Overnight: Pyongyang
Day 4
AM
Breakfast: Hotel, Pyongyang
10.25 am train to China - if interested in flying back please do let us know
PM
Stopover at Sinuiju train station bordering China
Day 5
Arrive in Beijing at 08:40 am
End of your DPRK Tour