President of North Korea - Kim Il Sung's birthplace
Mangyongdae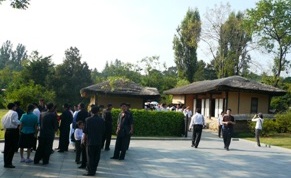 President of North Korea until his last day and then proclaimed Eternal President of the country (DPRK), Kim Il Sung is referred to as the Great Leader by North Koreans who pay homeage to him by visiting his birthplace; Mongyongdae.
This place can be seen in many propaganda themes such as posters, books and plays.
Origins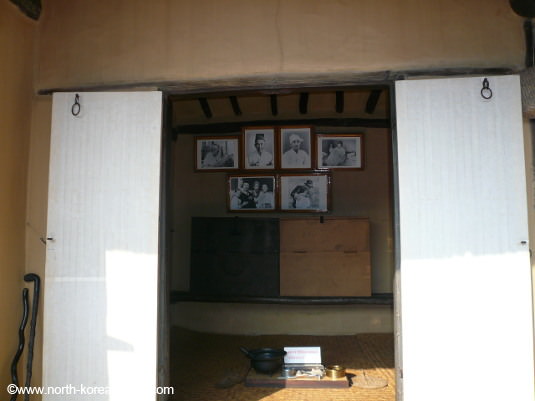 This rural house shows how Kim Il Sung spent his childhood years with family members and has photos of this period of his life thus being an important scenic spot in North Korea.
The humble, restored thatched house is now surrounded by well trimmed bushes, neatly mowed yards and an entrance more similar to that of a palace. The mudded wall house is divided into a barn and several living rooms. Several objects used by the "Great Leader" and his family during their lives remain there.
Next to the house there is a well where you will be able to drink fresh water from with North Korean visitors.
The house is located only 12 kilometres away from the centre of Pyongyang and Kim Il Sung's grandparents apparently lived here until the 1950s.
On your way there you will be able to see the Mangyondae fun fair.