Sonjuk Bridge | Kaesong
The Murder of a Statesman
Sonjuk Bridge is a UNESCO World Heritage site located in the ancient city of Kaesong, North Korea. We always go to Kaesong when heading to the DMZ given that it is just 8 kilometres away.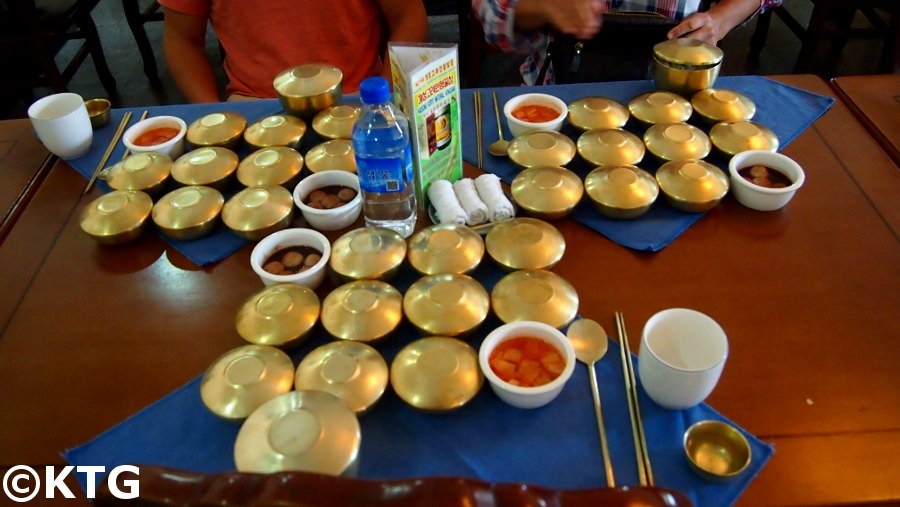 It is just across the street from where we sometimes have lunch (traditional Kaesong lunch in the picture above)
History
The bridge was built in 1216 and is the place where Jong Mong Ju was murdered. Jong Mong Yu was a scholar and political advisor loyal to the King of the Koryo Dynasty. In 1392, the Koryo Dynasty was overthrown by General Ri Song Gye (you can visit his home if going to Hamhung) who established the Choson Dynasty.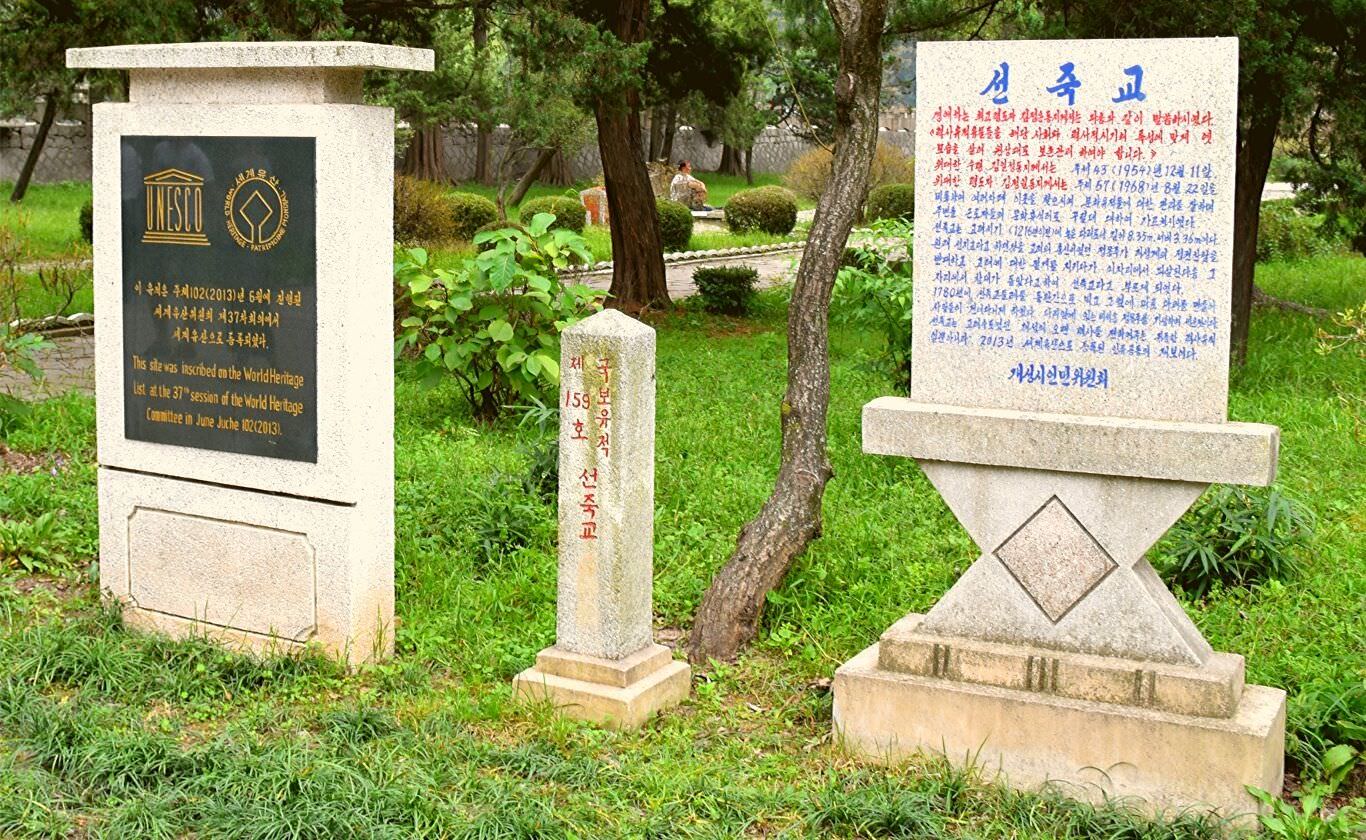 Assassination of Jong Mong Yu
Apart from being a diplomat of the Koryo Dynasty, Jong Mong Yu was too a confucian scholar. The statesman was assaulted in 1392 after a banquet had been arranged for him, the reason being his strong loyalty to his king who he refused to betray.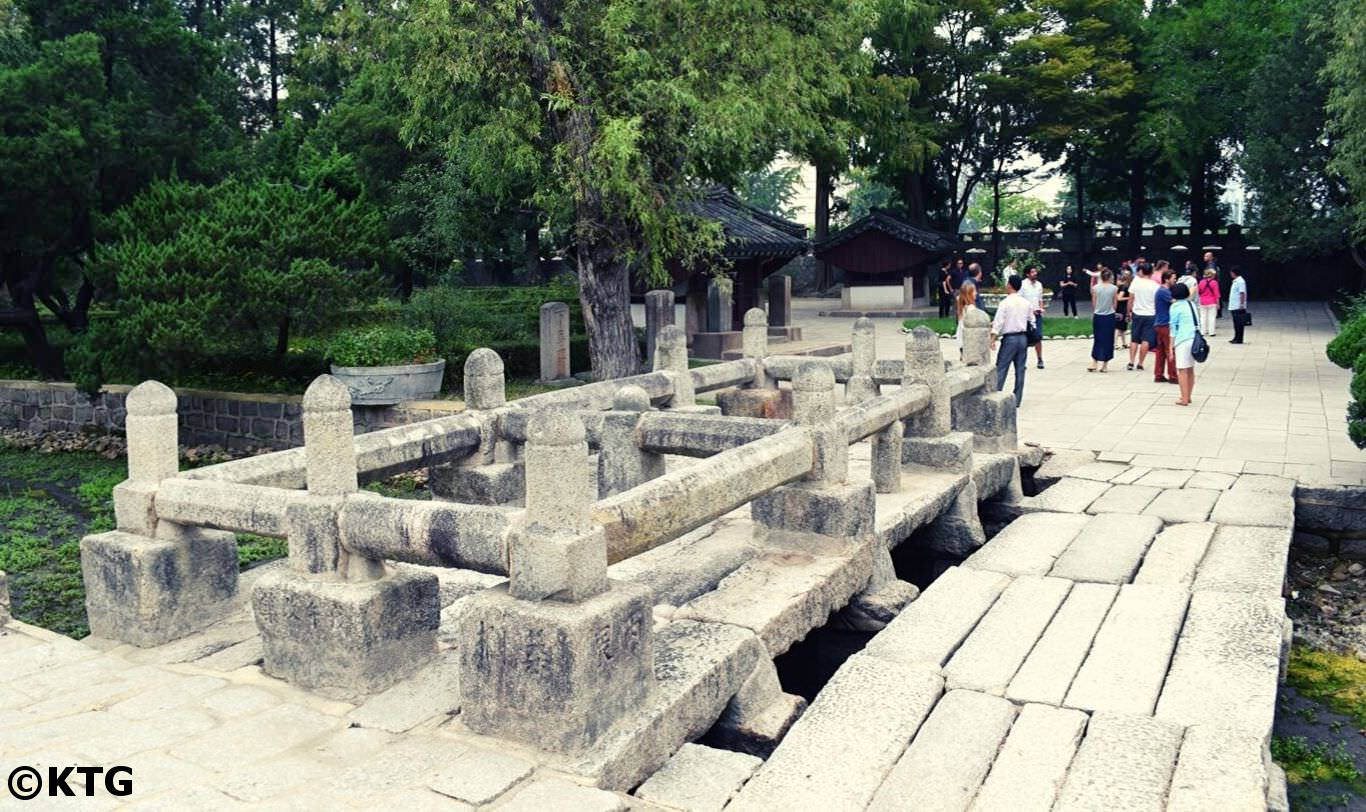 There is a brown stain at the bridge which allegedly turns red when it rains and is said to be his blood.
The bridge was originally named Sonji but after a bamboo tree grew where his blood was shed it was renamed to Sonjuk.
Symbolism
Jong Mong Yu became a symbol of loyalty and was even thought highly of by future Kings of the Choson Dynasty.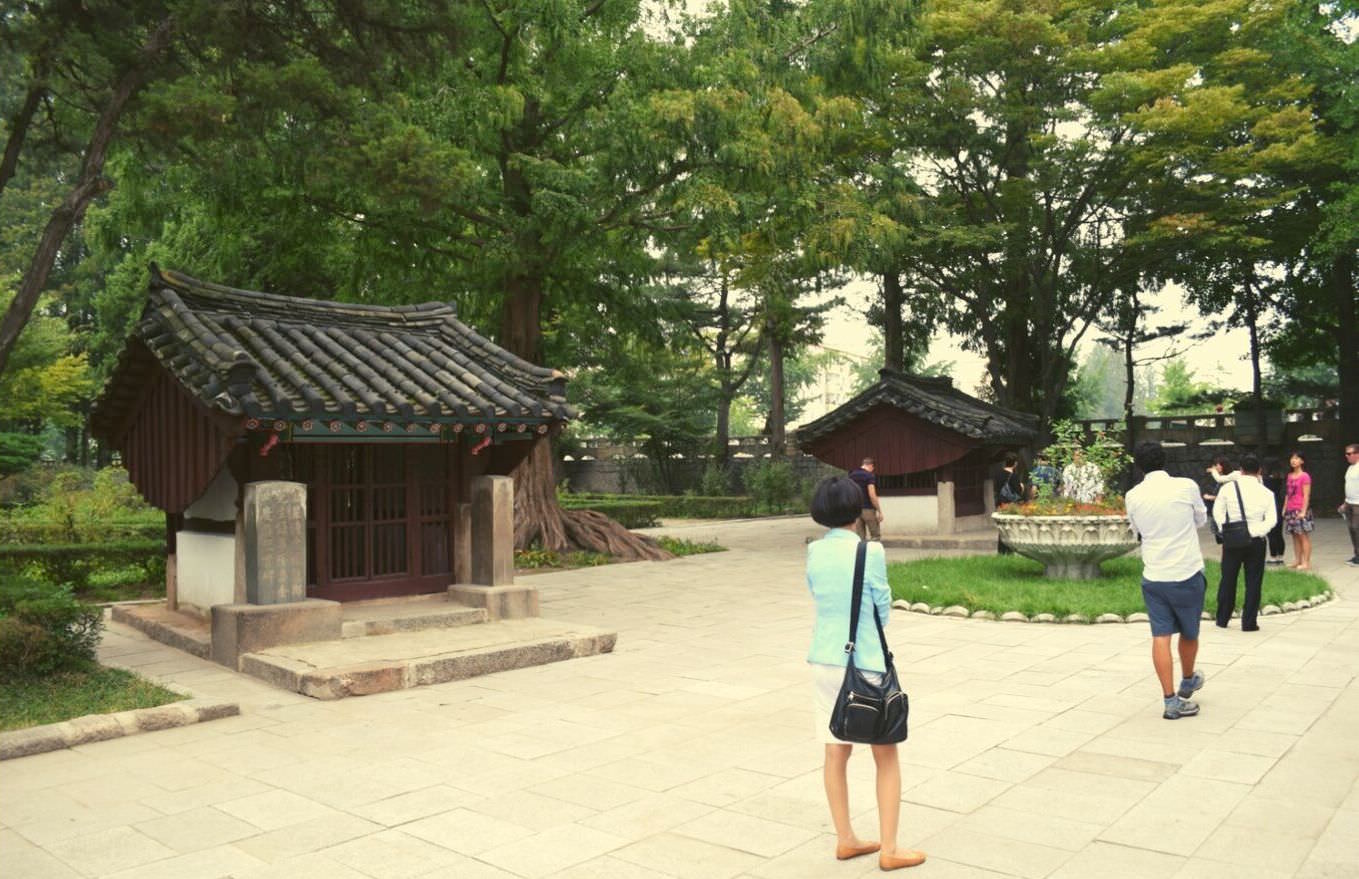 Almost 400 years after his death, one of Jong Mong Yu's descendants, Jong Ho In, surrounded the bridge with railings in order to keep the bridge in his memory and built another bridge nearby.
Please check our Kaesong page to read more about this historical city of North Korea.