Shanghai Bike & Food Tour Cycle through Shanghai's Savoury Delights
What better way to explore Shanghai than riding a bike and tasting its culinary delights bite by bite? Delve deep into the rich gastronomical culture of Shanghai, savouring a wide range of local dishes, tasting your way around the city on two wheels. Our Shanghai bike & food tour offers you a fascinating and fun way to immerse yourself for a few hours in the rich culture of this city.
Shanghai Bike & Food Tour Route
We start our food & bike tour from the leafy and shady streets of the old French concession of Shanghai. Helmets on and ready, will head on to the former International Settlement in Jingan, where the Americans and British settled after the Opium War and where they enjoyed consular and extraterritorial jurisdiction. We will make a stop at a small restaurant and enjoy a traditional Shanghainese breakfast.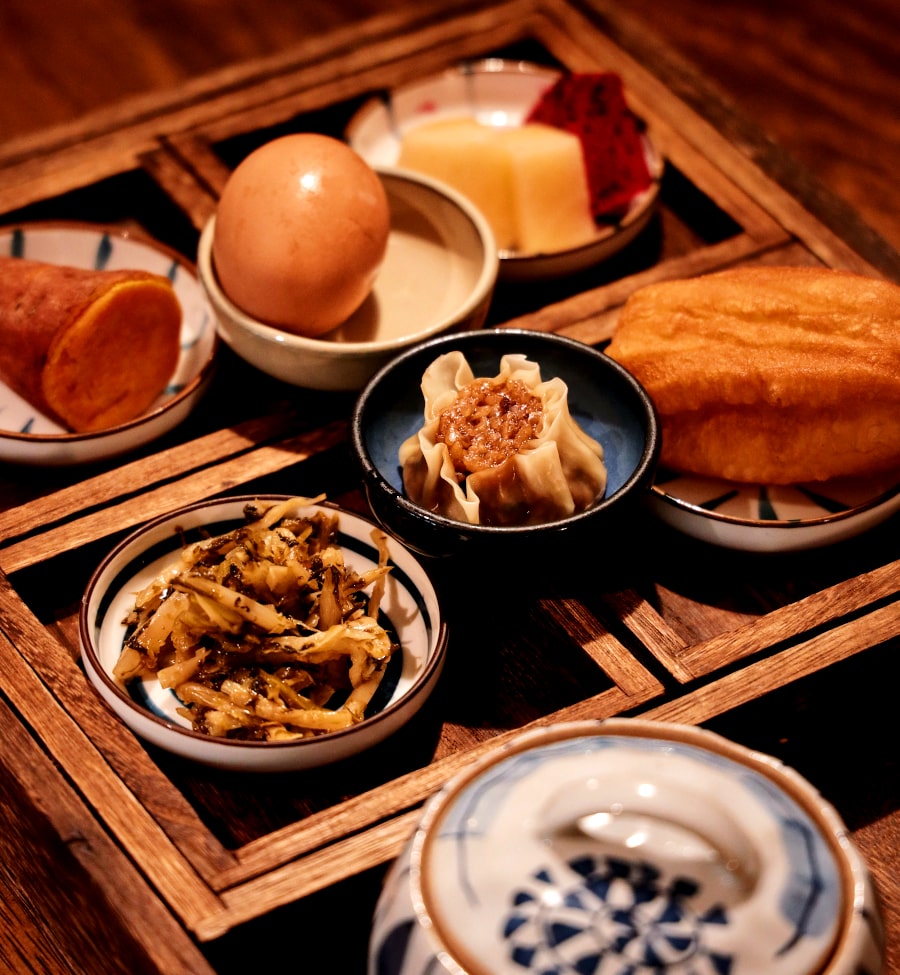 We will also stop at a street food stall to try one of the most popular breakfasts in all of China; Jianbing (煎饼), a delicious Chinese crepe with over two thousand years of history.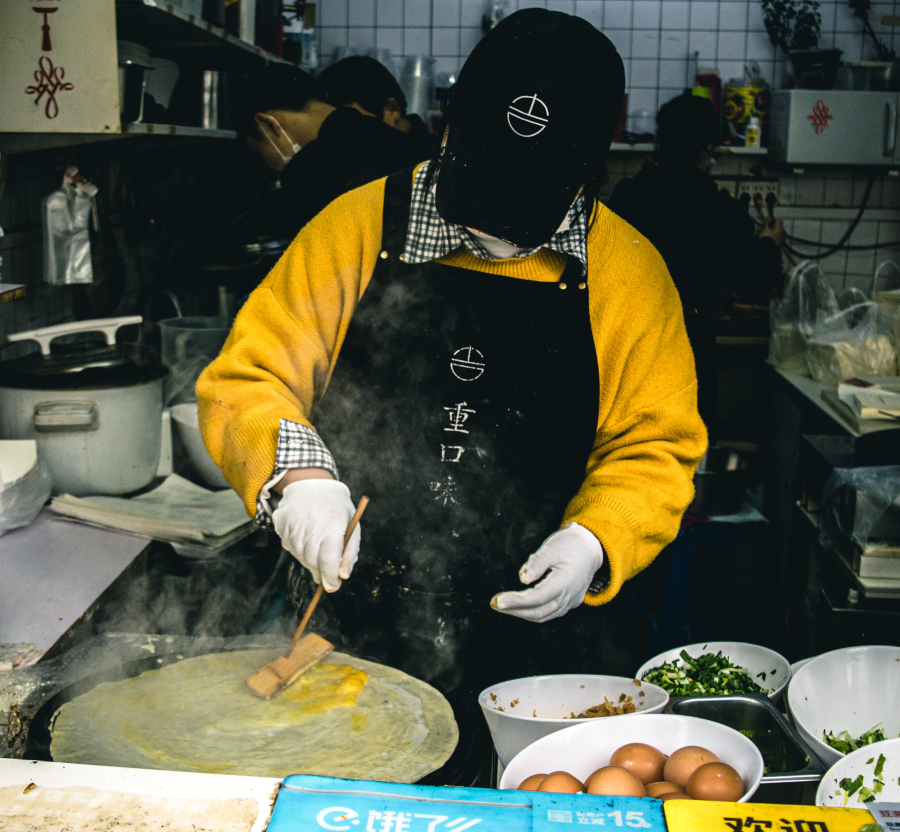 We pedal on to our next stop to the heart of Shanghai; People's Square. We will go to one of Shanghai's most popular restaurants amongst locals to try its exquisite dumpling soup.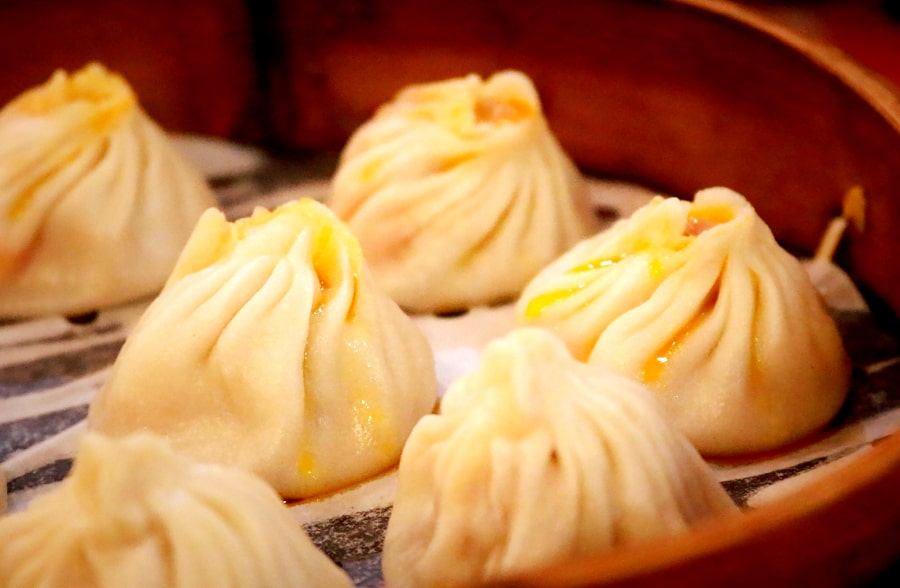 We will then ride along Suzhou Creek and arrive at the Bund, one of Shanghai's most iconic areas. In the 1920s and 1930s Shanghai, known abroad as the "Pearl of Orient", was controlled by traders and the city's culture and architectural landscape starkly contrasted to that of the rest of China.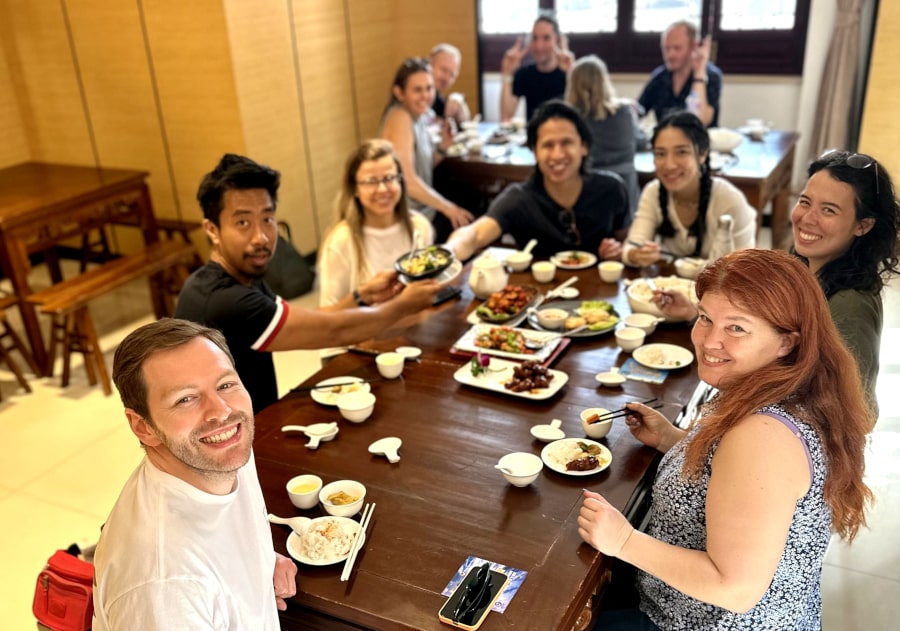 Boasting great financial and industrial power, Shanghai attracted large foreign banks and corporations and became the financial hub of East Asia. The American and British architectural styles of the Bund's buildings remind us of the so called "Grand Shanghai Days."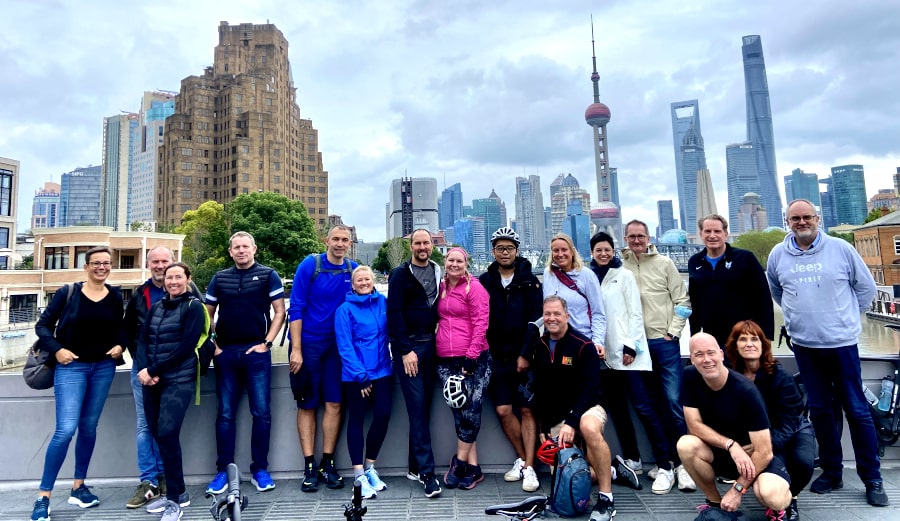 Luzuijia Skyscrapers in Pudong seen from the Bund
From the Bund, we will cycle to Hongkou, an area where thousands of Jewish refugees stayed during the Second World War.
It is not a very well-known fact, but for a long time Shanghai was the only place in the world that offered unconditional refuge to Jewish people escaping the horrors of Europe. Once Japan invaded the city, and given its alliance with Nazi Germany, it prohibited Jewish immigration to Shanghai and increased restrictions on the Jewish population, creating a Jewish ghetto. You can have coffee or tea at the Jewish Refugees Museum.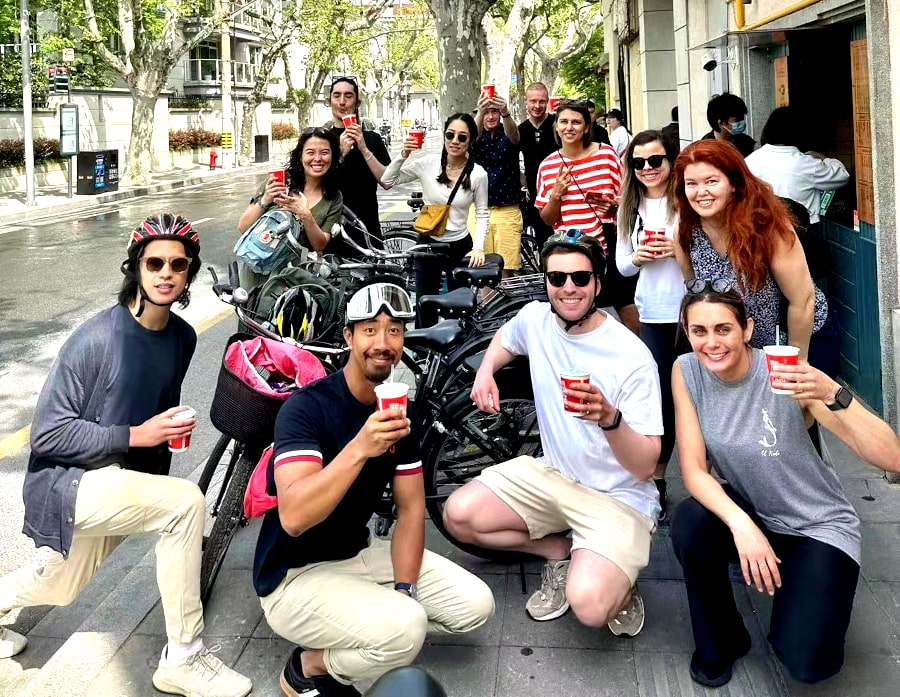 We will finally arrive at a vegetarian restaurant next to Xiahai Temple, a Buddhist temple that not too many have heard of. We will try some tasty dishes that look and taste like meat and fish but are in fact made out of vegetables.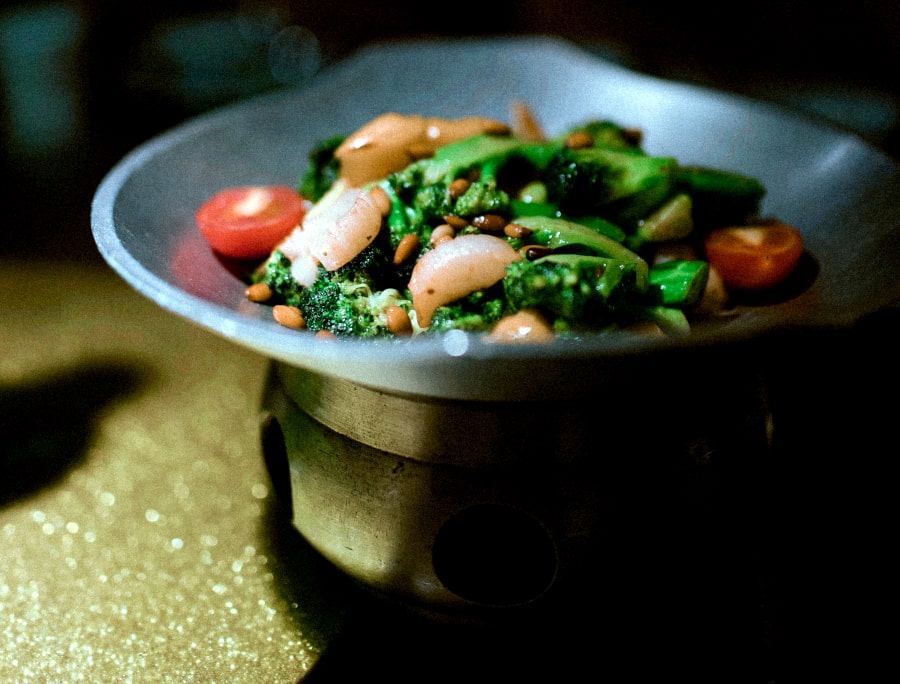 Difficulty: easy
Starting time: 09.00
Finishing time: 14.00