Lake Tai Biking & Fruit Picking Tour
Fun, Farms and Fresh Fruit
Over 90 islands dot Lake Tai (太湖), the third largest fresh water lake in the whole of China. Suspected to be the result of a meteor impact, Lake Tai is the origin of several rivers including Suzhou Creek. Today we will discover its biggest island; Xishan (西山岛). Xishan is blessed with clear water, lush vegetation, beautiful orchards quaint old villages.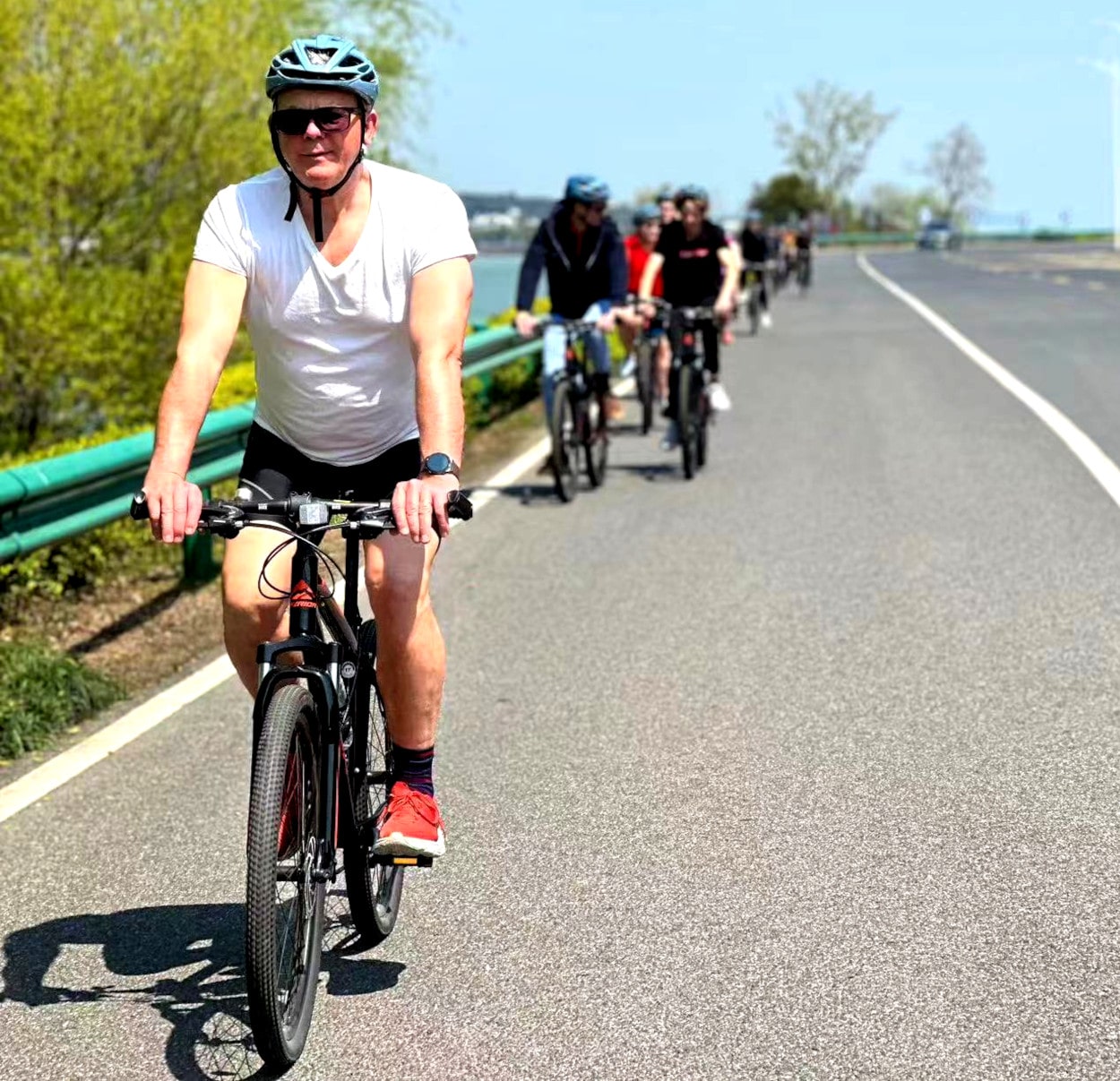 Lake Tai Bike Tour Route
We leave Shanghai early in the morning and drive 2 hours in our private vehicle to the bridge that connects the mainland with the lakes' islands.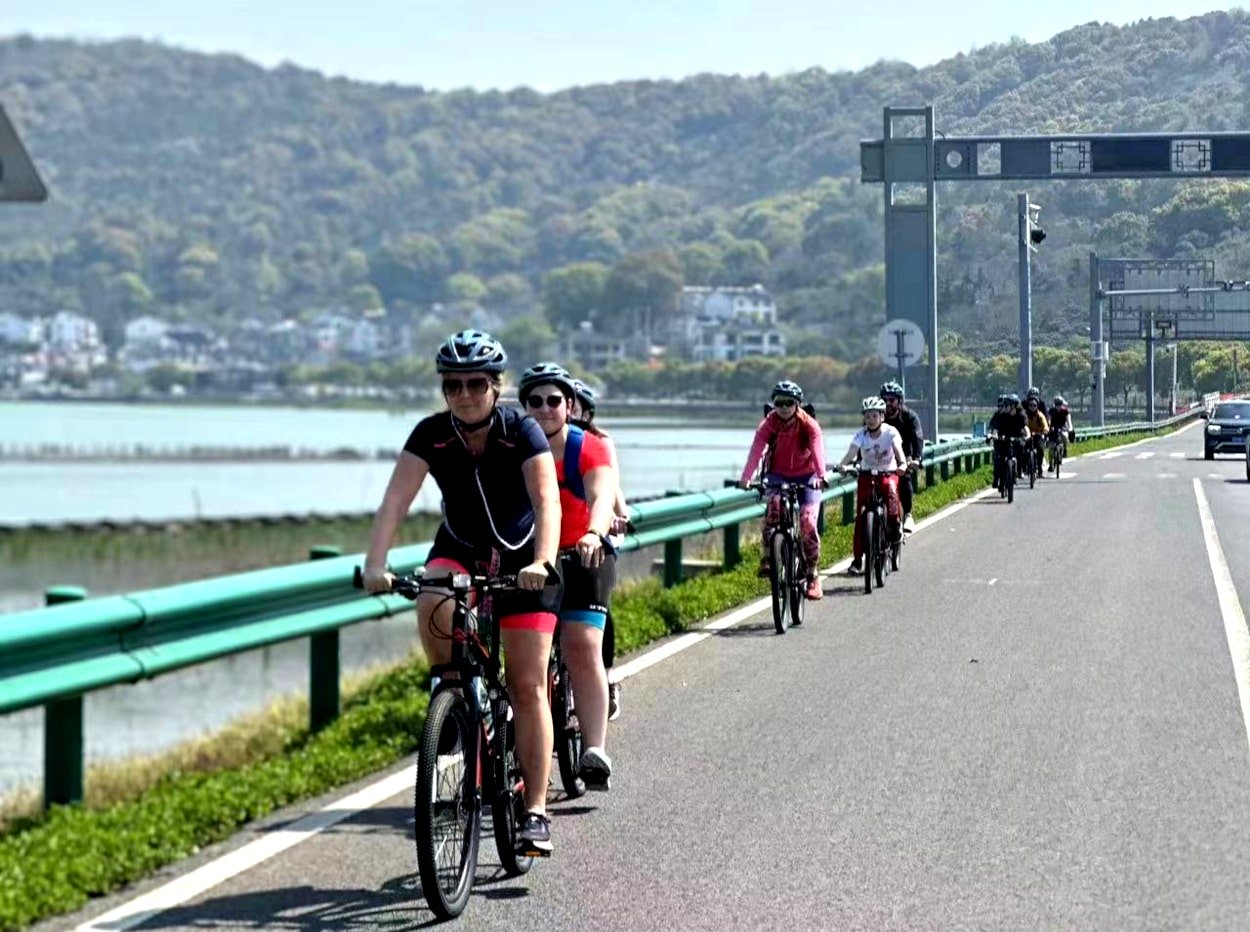 We then put our helmets on and start our Xishan Island cycling adventure, breathing in the fresh air while enjoying the views of the lake. Our morning bike tour ends after having cycled around 15 kilometres. We then hop on a bus to a local restaurant for a well-deserved replenishing lunch. Indulge in the Xishan island's delicacies; Lake Tai fresh water fish, shrimps and local vegetables.
The next stop is Shigong Hill (石公山) which towers above the island and offers bird-eye views of it.
We then carry on pedalling until we reach a farm. Time to pick some fruit! Once our farming activities are over, we will cycle back to the bridge connecting the island to the mainland and drive back to Shanghai.
Cycling Distance: 25 kilometres – 30 kilometres
Travel Dates: Ideally in March/April for fruit picking
Meeting Place and Time: 7:45am at Hengshan Rd Station, Line 1 地铁一号 线衡山路站一号出口
Trip Ends: 7pm back at Hengshan Rd 衡山路地铁站
Cost from: 950 CNY
Price Includes: English-speaking bike guide and technician, bike and helmet rental, transportation, lunch, water, snack, fruit picking, entrance tickets