North Korea New Year Tour I
The application deadline for our DPRK New Year Tour is 2 December 2020. What more original way is there to start 2020 than by doing so in Pyongyang?
Important: Accommodation used for our DPRK New Year Tour
You will be able to stay in one of the capital's best hotels, the Yanggakdo Hotel, considered Deluxe in the DPRK. Budget hotels such as the Sosan (despite having been refurbished) and Ryanggang Hotels, tend to be quite chilly in winter and hot water may not be available at all times during the winter time.
Tour Extensions
You will visit 3 different regions of the DPRK on this trip; Pyongyang, Kaesong & the DMZ and Sariwon city.
If interested in extending your tour (such as taking a skiing extension) please send us an e-mail stating how long you would like to extend for and if there are any specific places you would like to visit.
Day 1 - December 29 (Tuesday)
Depart from Beijing at 13.05 flight JS 152 Terminal 2, Beijing Capital Airport
Arrive in Pyongyang at 16.05 (Pyongyang time)
PM
Night drive around Pyongyang
Arch of Triumph - walk around the area. See the giant mural showing the image of President Kim Il Sung upon his return to Korea after Korea's liberation from Japan in 1945
Hotel check-in: Yanggakdo Hotel
Welcome Dinner: KITC Number 1 Restaurant, Pyongyang
Overnight: Yanggakdo Hotel, Pyongyang
Day 2 - December 30 (Wednesday)
AM
Breakfast: Yanggakdo Hotel, Pyongyang
Victorious Fatherland Liberation Museum enormous museum holding original vehicles used in the Korean War and explaining the DPRK version of the war. This was restored recently. The theme of the Korean War is very important in DPRK.
USS Pueblo - US spyship captured in 1968 by the DPRK
Mangyongdae Native House - the Birthplace of President Kim Il Sung
PM
Lunch: Local restaurant, Pyongyang
Walk around the city centre - bundle up well! This is a great chance to see the capital by foot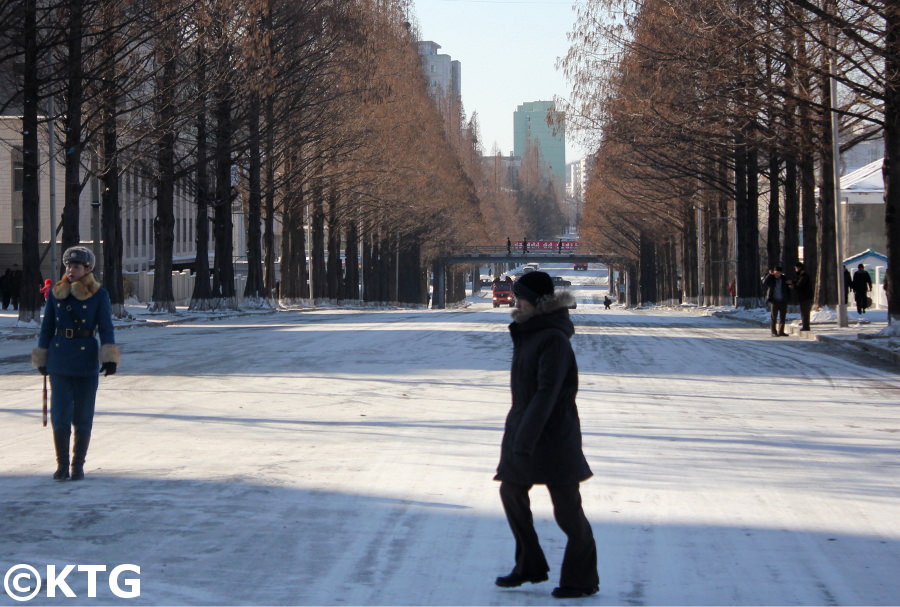 Grand People's Study House - study centre with over 30 million books and breath-taking views of Kim Il Sung Square
Juche Tower - chance to go up the 150 metre tower (170 metres including the torch) that offers a panoramic view of Pyongyang
Monuments to the Workers' Party - monument consisting of a hammer, sickle and brush that rise 50 metres in the sky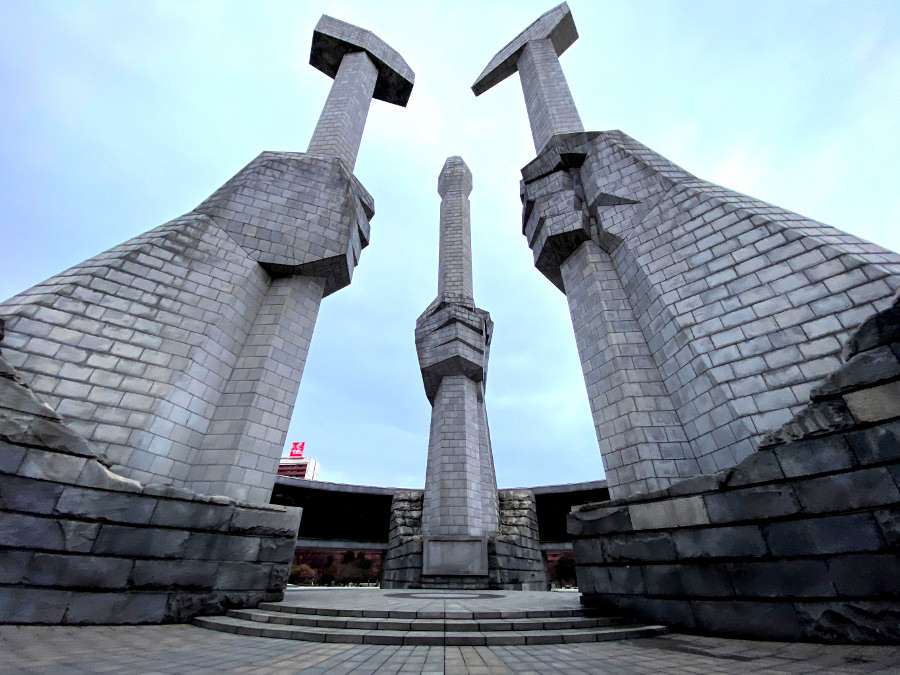 Golden Lane Bowling Alley - chance to see locals enjoy a day off and of course for you to check your bowling skills!
Overnight: Yanggakdo Hotel, Pyongyang
Day 3 - December 31 (Thursday) New Year's Eve

AM
Breakfast: Yanggakdo Hotel, Pyongyang
Kumsusan Memorial Palace - where the leaders Kim Il Sung and Kim Jong Il remain in state, one of the most sacred places in the DPRK. Formal attire required. We will brief you regarding this.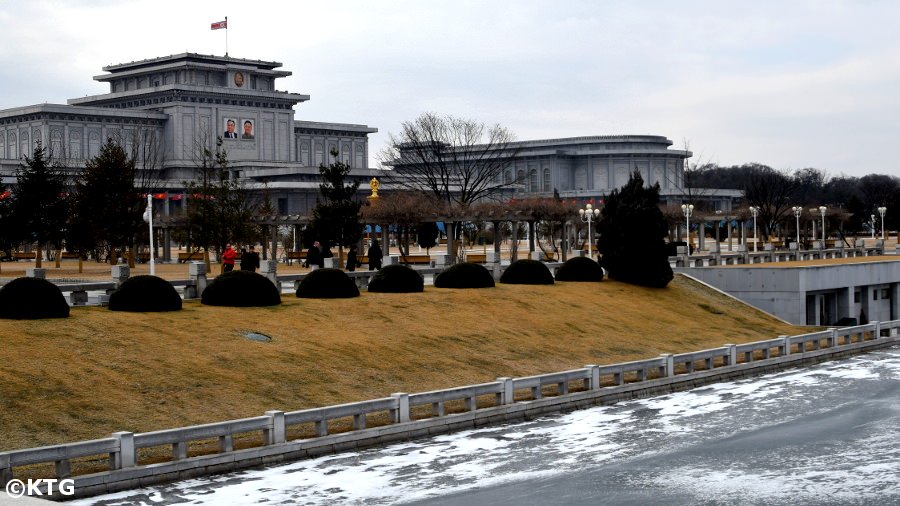 Revolutionary Martyrs' Cemetery - views of the whole of Pyongyang are available atop the hill where this cemetery is located
PM
Lunch: Local restaurant, Pyongyang
Fountain Park - it is common to see couples here taking pictures
Mansudae Grand Monuments - Giant bronze statues of the leaders Kim Il Sung and Kim Jong Il. There will be many locals here today
Daytime Walk around Kim Il Sung Square - This is the square where military parades and rallies take place (the ones we usually see on TV when there are news regarding North Korea)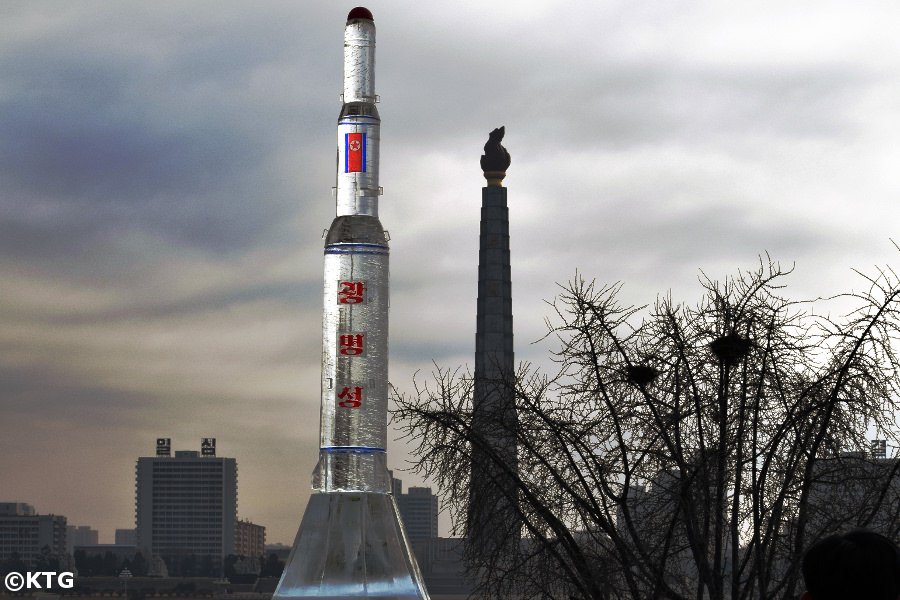 DPRK Ice Rocket Sculpture in Kim Il Sung Square. The Juche Tower can be seen in the background across the Taedong River.
DPRK foreign Language Bookstore - chance to read & purchase DPRK publications in English and in other languages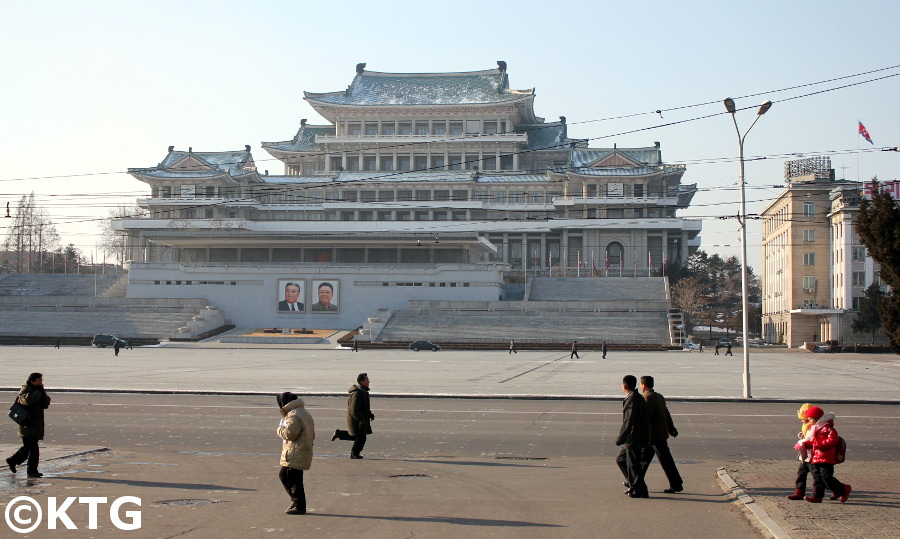 Pyongyang Metro - we will take a ride with locals. This is one of the deepest subway systems in the world and the stops are beautifully decorated.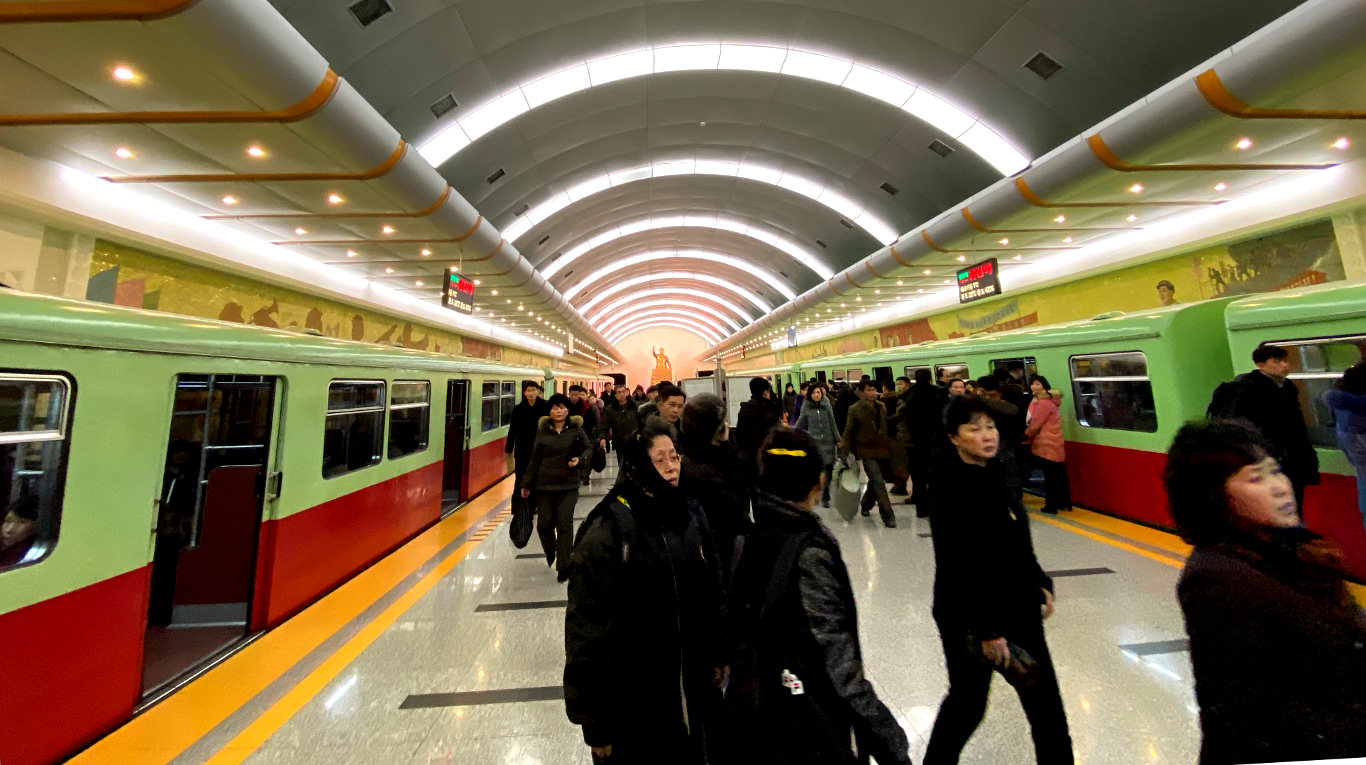 Kwangbok Supermarket - one of the biggest supermarkets in North Korea. This is the only place in Pyongyang where you can purchase local currency to purchase goods. The supermarket has an array of DPRK produced goods and is full of locals. Great chance to see an aspect of ordinary daily life in Pyongyang. It was only recently that tourists have been allowed to come here.
Local beer bar - chance to have a few drinks before dinner
Dinner: local restaurant, Pyongyang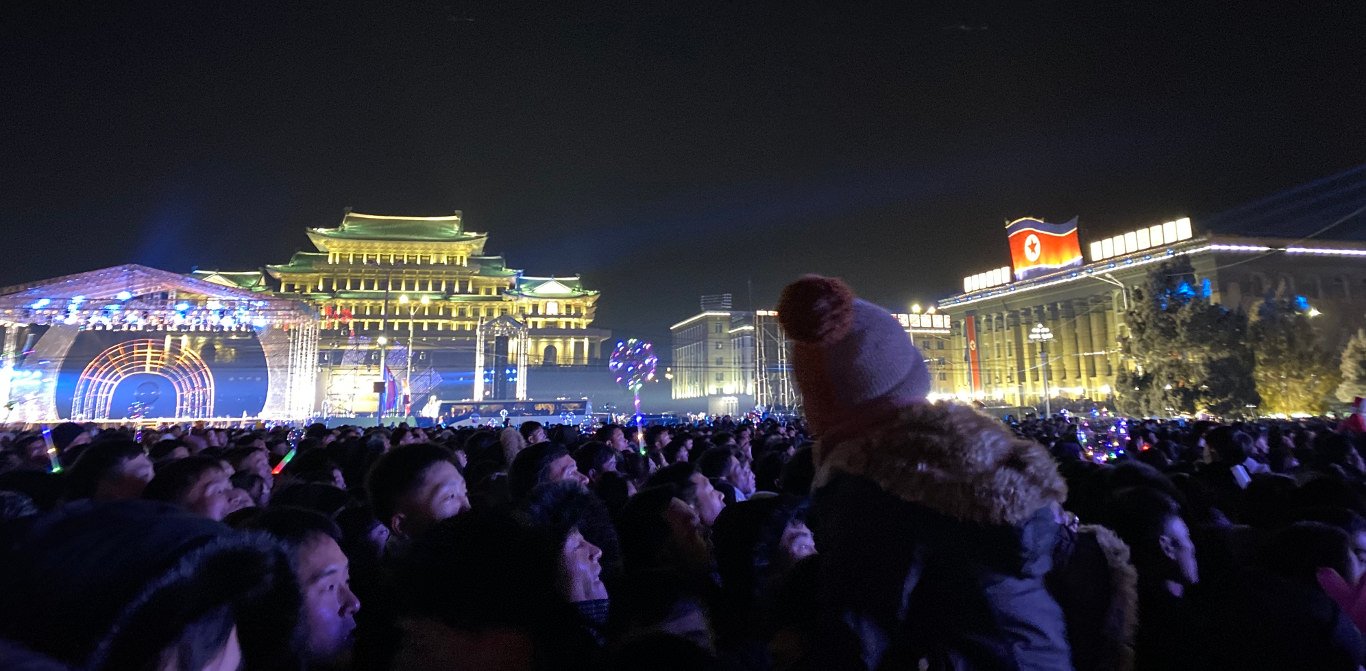 Expected Fireworks Display for New Year's at Kim Il Sung Square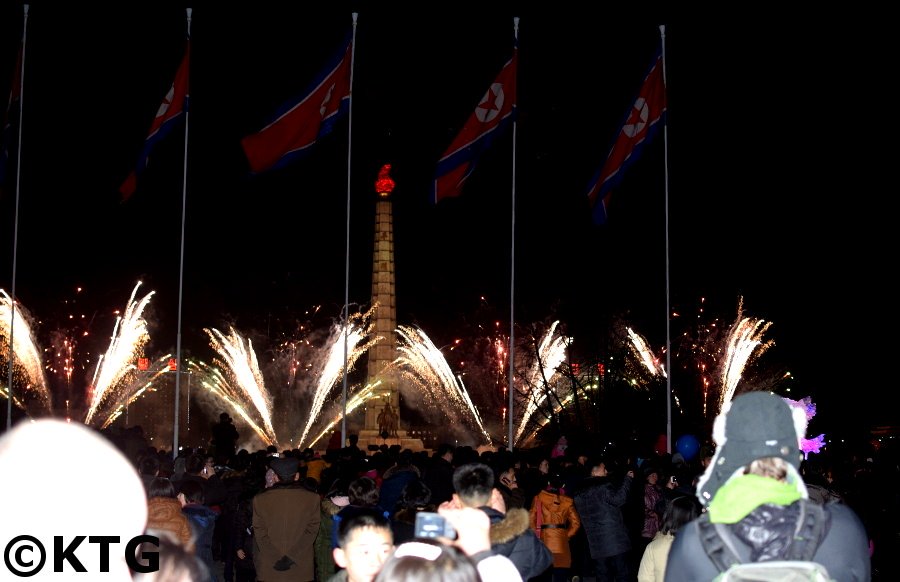 Overnight: Yanggakdo Hotel, Pyongyang
Day 4 - January 1 (Friday)
AM
Breakfast: Yanggakdo Hotel, Pyongyang
Depart to Kaesong (Panmunjom, the DMZ) - this city was not destroyed during the Korean War and we can therefore see some traditional Korean architecture. We will then visit the DMZ, the last area where the consequences of the Cold War are still very alive.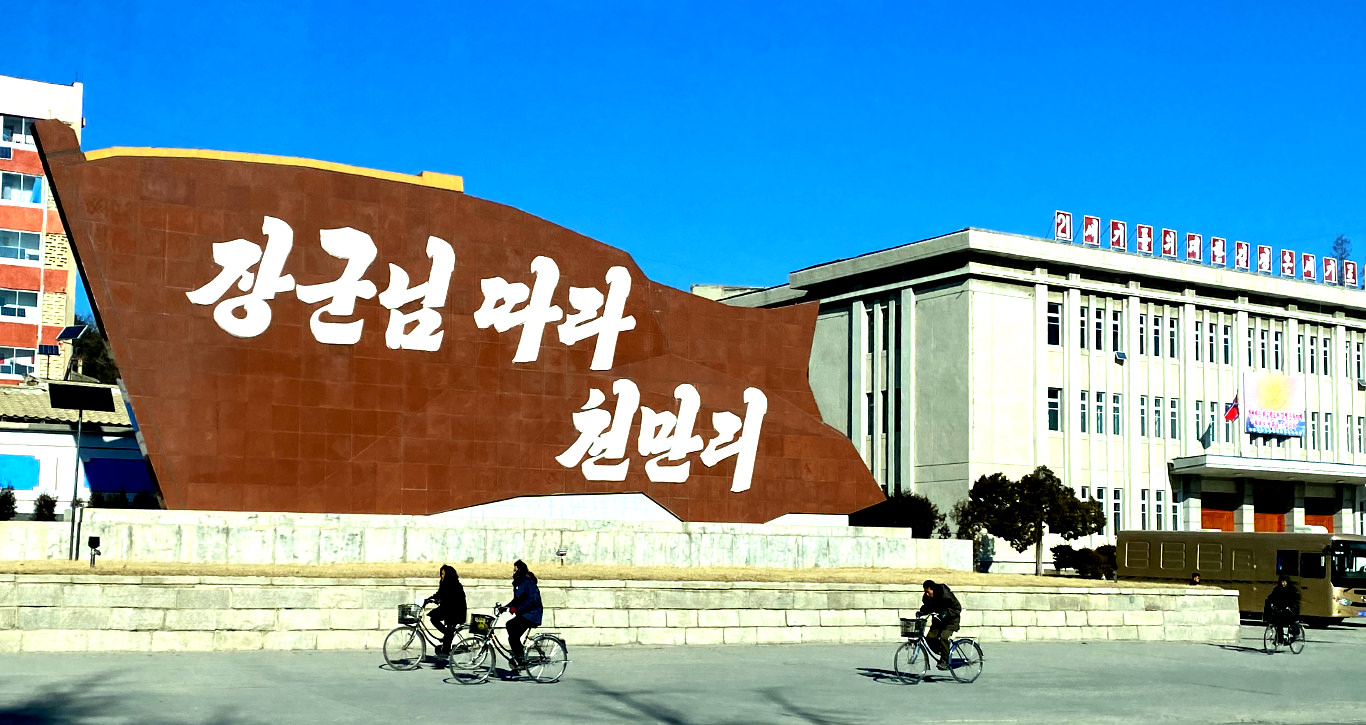 38th Parallel (DMZ) - chance to enter, or if closed to get close to, the famous blue negotiation rooms where talks between North & South Korea have taken place
PM
Lunch at Tongil Restaurant (Kaesong) - dishes are served in small covered golden plated bowls, with no less than 12 small dishes per person. The number of dishes served symbolised the rank of the person eating and 12 is the highest ranking of all!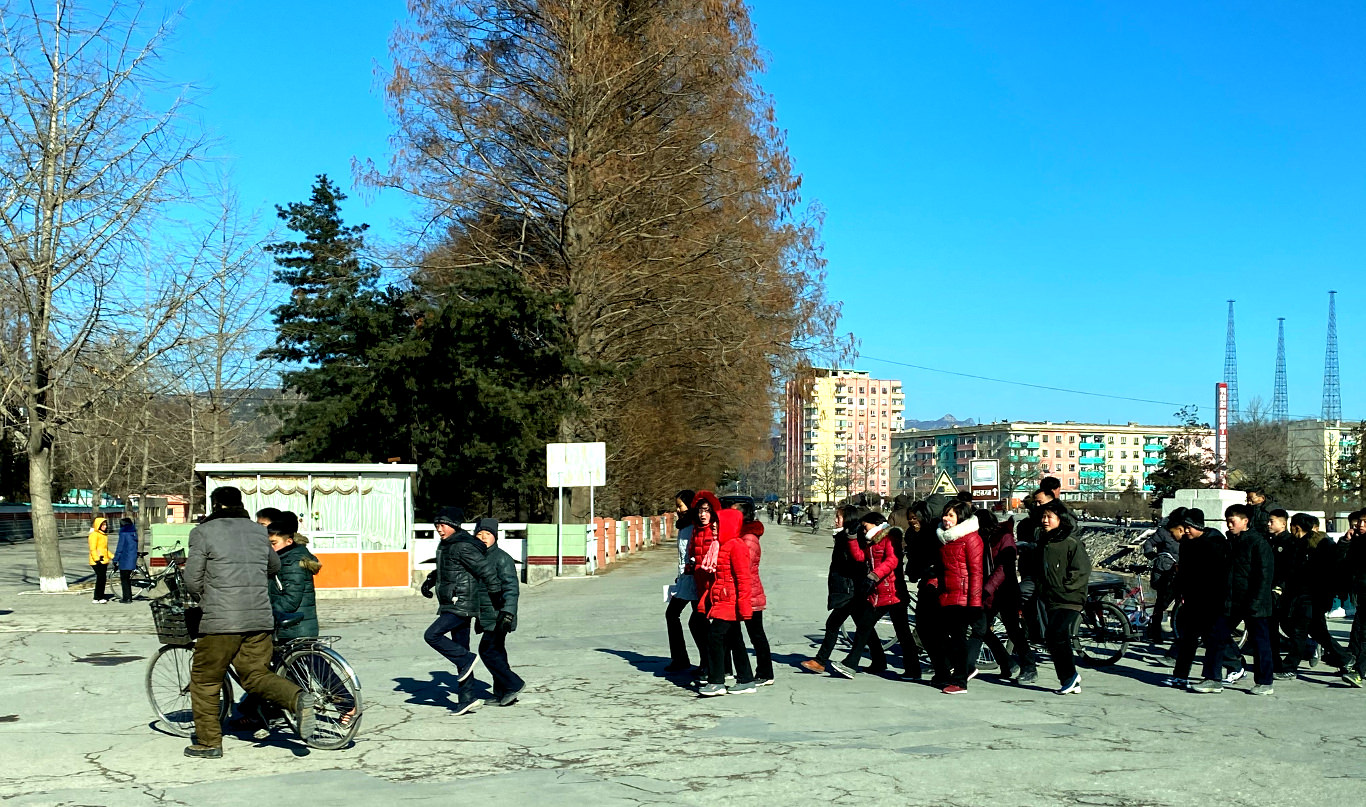 Koryo Museum (Kaesong) - the first university in the Korean Peninsula, it dates from the 900s and is located in extremely peaceful surroundings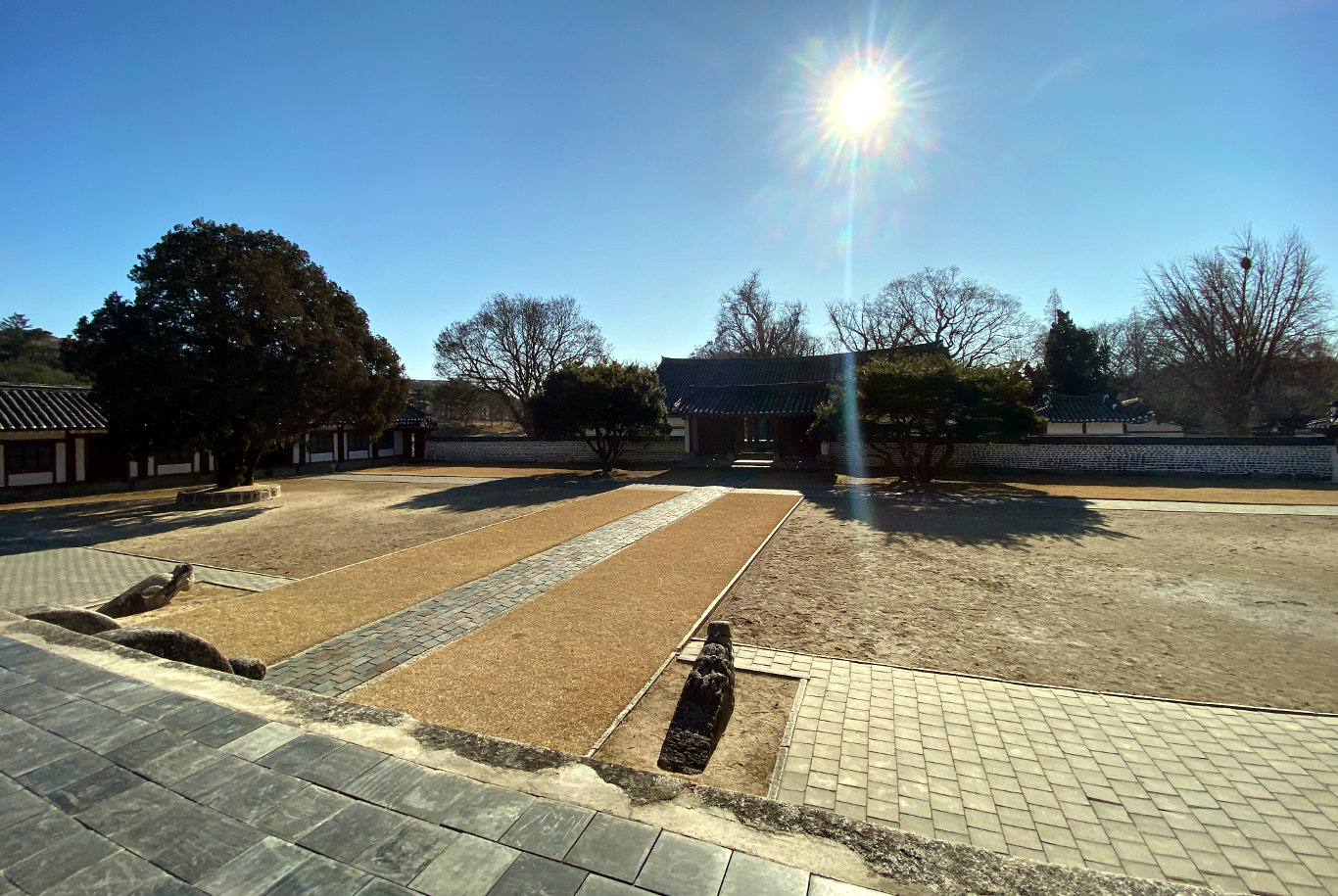 Stamp shop - just outside of the Yanggakdo Hotel, we usually make a quick stop here. A wide variety of stamps, postcards, artwork, etc can be purchased.
Drive to Sariwon City - lively city, capital of North Hwanghae Province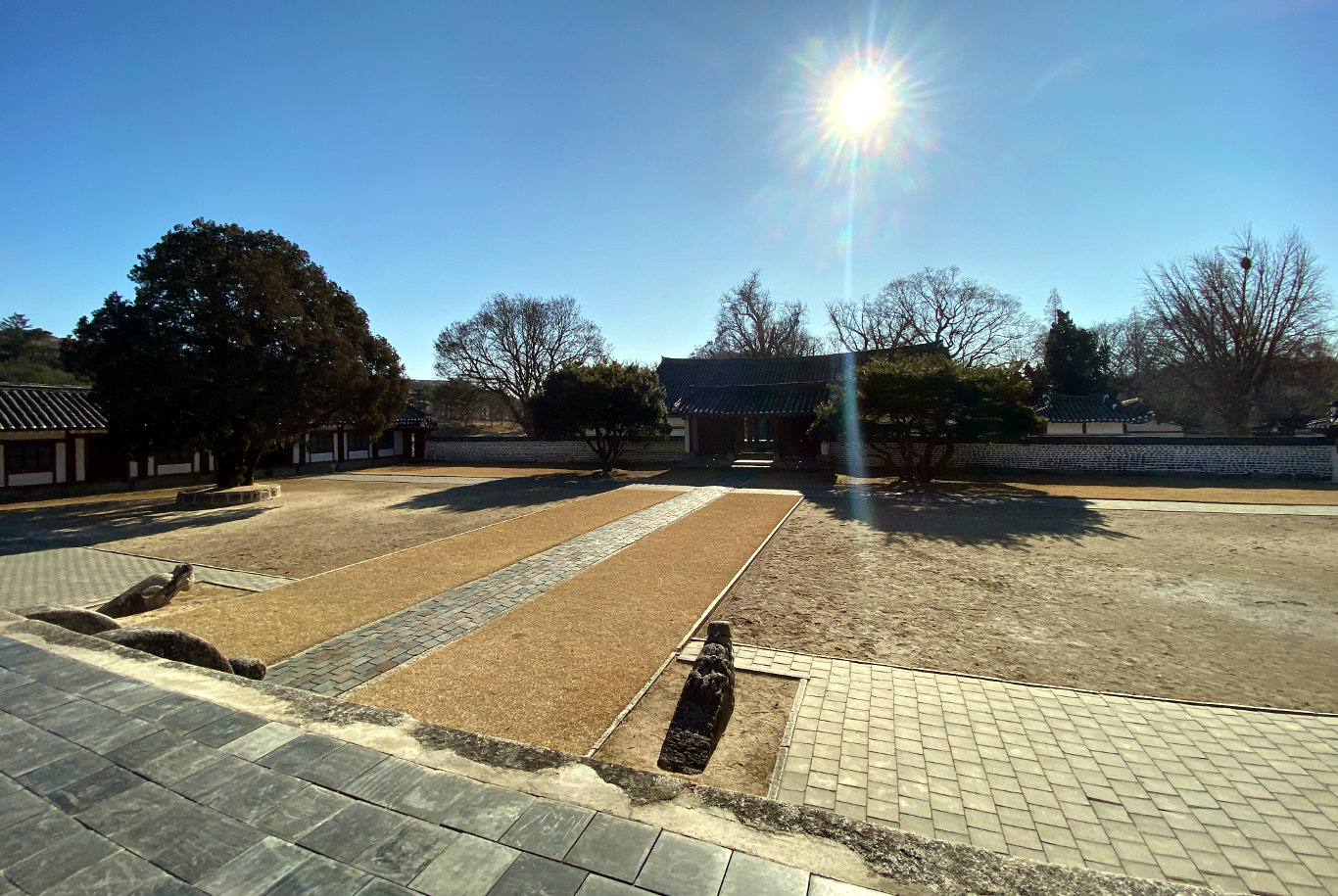 Kyongnam Pavilion - have views of the whole city and the surrouding region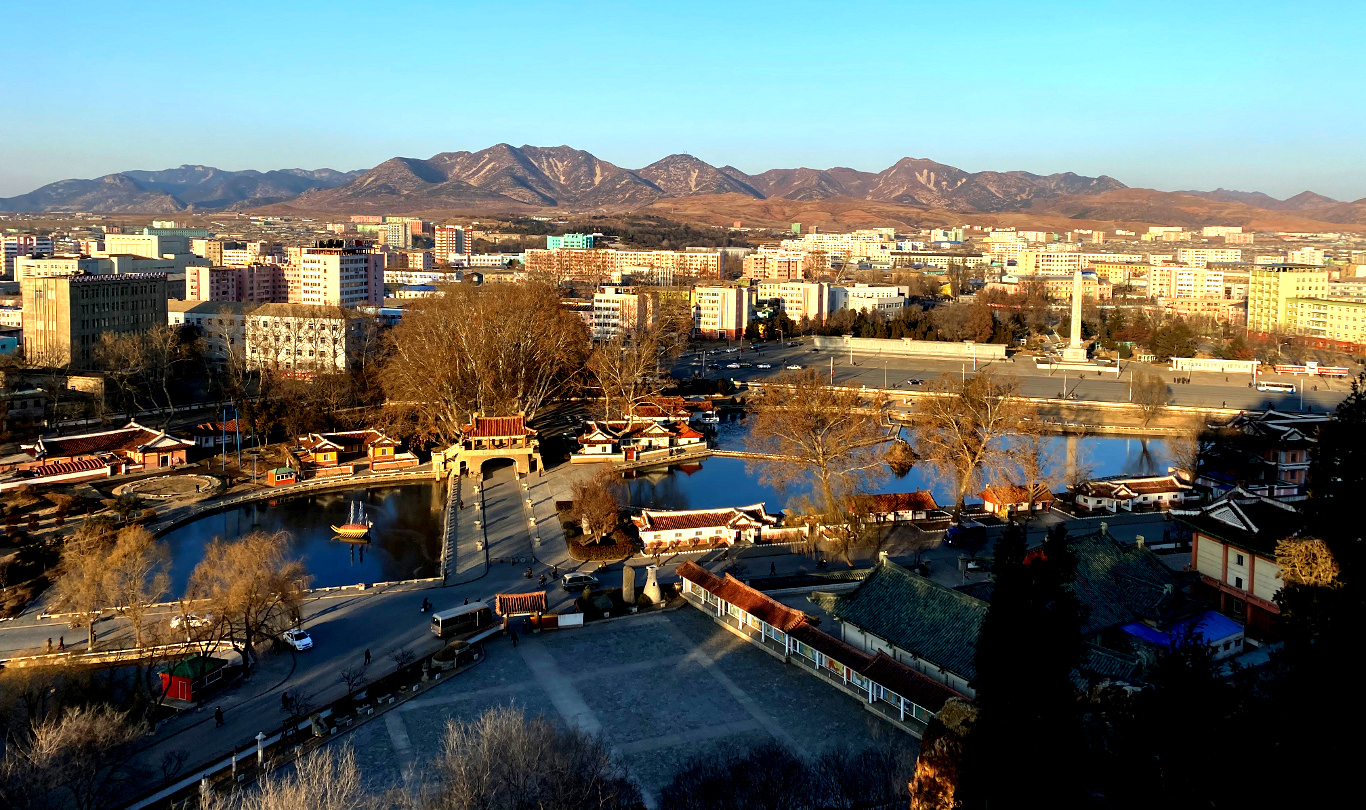 Drive back to Pyongyang
Reunification Monument
Farewell Dinner: Pyongyang Number 1 Duck BBQ Restaurant
Overnight: Yanggakdo Hotel, Pyongyang
Day 5 - January 2 (Saturday)
AM
Breakfast: Yanggakdo Hotel
10.25 am train to Beijing - please let us know if you would like to fly out
PM
Stopover at Sinuiju train station bordering China - customs procedures will be carried out on the train. Please let us know if you would like to exit by plane
Day 6 - January 3 (Sunday)
Arrive in Beijing at 08:40 am
End of our North New Year Tour I
Please go to our North Korea tourism page to see more information on other tours that we offer other than our North New Year Tour.