Xitang Ancient Water Town & Bike Tour
Canals, Rice Paddies, Villages, a Button Town and a Boat Ride. Is Xitang the Venice of China?
Xitang (西塘) is an ancient water town located in the outskirts of Shanghai (上海), in Zhejiang (浙江) province. This millennial town's history dates back to the Spring and Autumn Period (770 BC – 476 BC).
Its canals, traditional southern architecture, old wooden houses well preserved over the centuries, stone bridges and its narrow alleyways make this town a unique and bucolic place. This trip will not only allow you to cycle through rural China, but you will also explore local villages, a button town and discover an ancient water town, experiencing what life was like in southern China centuries ago.
Is Xitang the Venice of China?
9 rivers cross Xitang. You may be wondering if Xitang is considered the Venice of China. In fact, there are several towns and cities in China full of canalas. Suzhou, in the south of Jiangsu Province, and also very close to Shanghai, with a population of over 10 million and a complex network of canals and beautiful gardens is considered the "Venice of China", or perhaps we should consider Venice the "Suzhou of Europe". With a population of less than 60,000, which in China is very low, and far fewer visitors than Suzhou, Xitang is much less well known place.
Xitang Bike Tour Route
We leave Shanghai bright and early and take a 1.5 hour private bus ride to Qingpu district (青浦区). We start our cycling adventure by riding along along a big canal, Taipu, which is surrounded by small villages, traditional houses, fishing ponds, duck farms and rice paddies.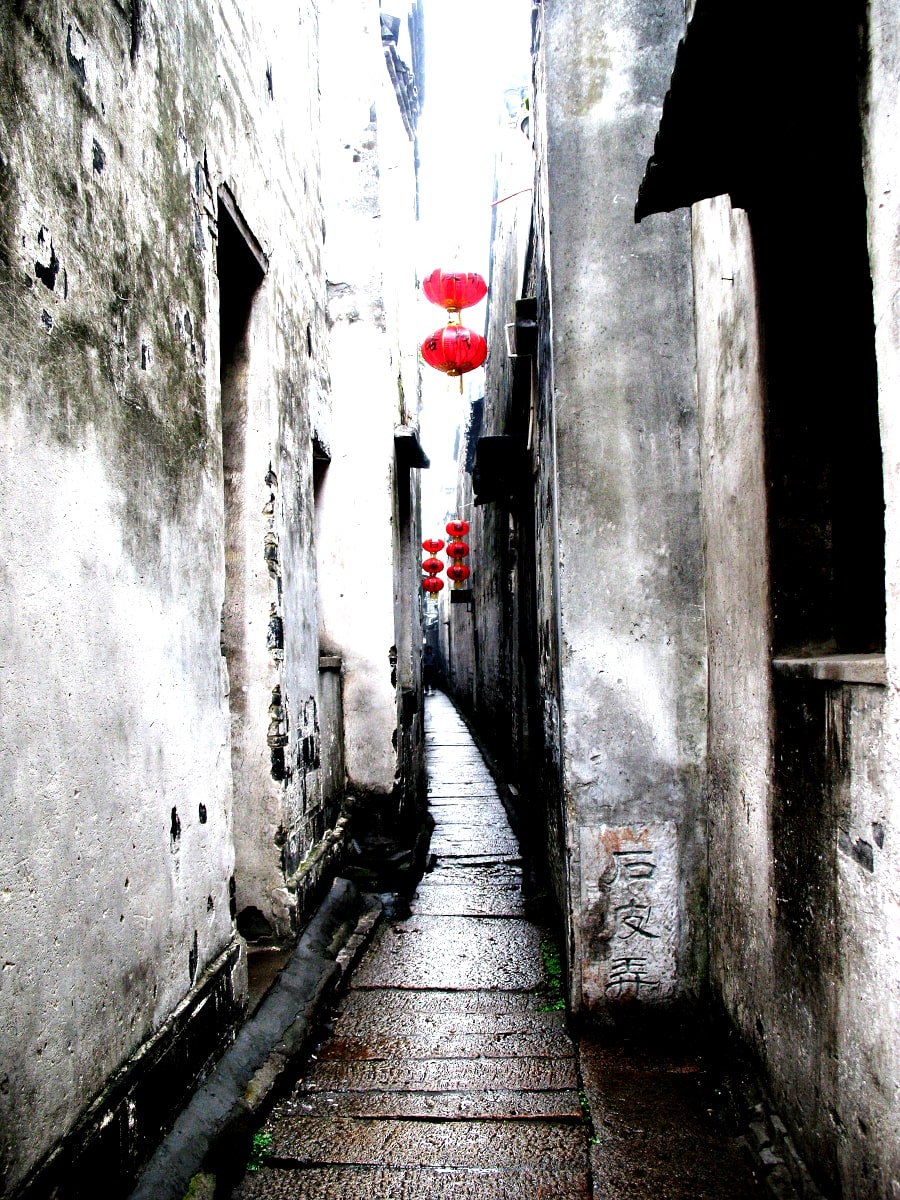 We will take a short break before cycling through a small village and from there we will head to a button town where we end our ride. Next is a 20 minute drive to Xitang Ancient Town.
We will arrive there at noon and indulge in a delicious local meal at a riverside restaurant. After a filling meal, we will take a boat ride through this fascinating little quaint town which seems to have been frozen centuries back. It is then time to wander around its narrow alleys, appreciate its varied architectural styles and put our photographic skills to test! We will then take the bus back at 4 pm.
Price starts from: 950 CNY
Price includes: Bike and helmet rental, transportation, English-speaking bike guide, bike technician, entrance ticket, boat ticket, lunch, water, snack, fruit
Cycling distance: 20 km
Level of difficulty: Easy
Meeting place and time: 7:45 am at Exit 1 of Hengshan Rd Station, Metro Line 1
Trip ends at: 6:30 pm at Hengshan Rd Station