Classic Tibet Travel Package
This fully packed Classic Tibet Travel Package will allow you to discover a wide array of aspects of Tibet; cultural and religious landmarks, small towns and their friendly locals, lively markets. You will go from high mountain passes with stunning views of glaciers down to a holy, azure lake. You will go through barren, sandy lands to fertile plains in a loop that will first take you east from Lhasa to Samye and Tsetang and then west to Yamdrok Lake, Gyantse and then Shigatse, the second largest city of Tibet, before following the Yarlung River back to Lhasa.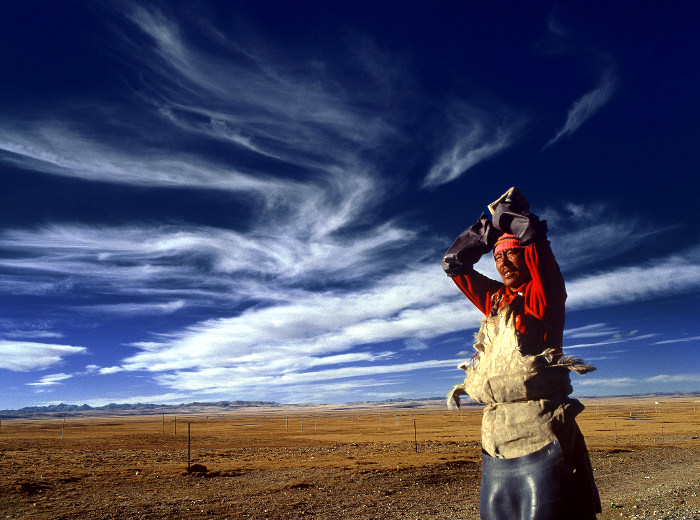 Day 1: Arrive at Lhasa Gongkar Airport & transfer to Lhasa City (3658m / 60kms)
Our local Tibetan guide and driver will welcome you at the airport with a traditional Tibetan white Katak (scarf) and escort you to your private vehicle. You will cross the Yarlung Tsangpo (Brahmaputra River) stopping by an enormous thousand year old carved Buddha.
Day 2: Highlights of Lhasa
The Potala Palace is Tibet's most recognisable building. Overlooking the holy city of Lhasa, it proudly stands high with 13 floors and over one thousand rooms. Winter palace to successive Dalai Lamas, it was built in the 1600s on the site of an even older fortress. The Potala Palace is a UNESCO World Heritage Site.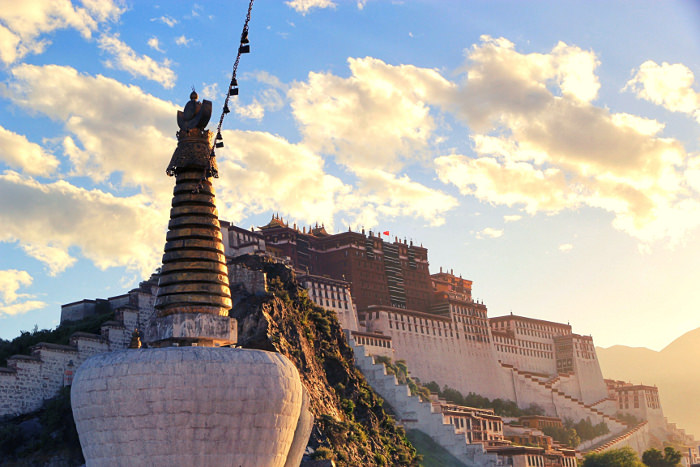 After a local Tibetan lunch, you will explore Tibet's most important religious structure; the Jokhang Temple. Having attracted religious devotees from all over Tibet for centuries, the Jokhang Temple is the highlight for many pilgrims.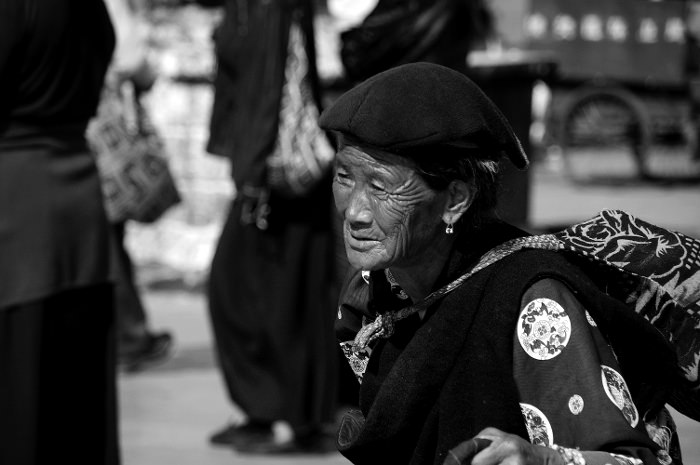 The Jokhang Temple is often referred to as the "Mecca of Buddhism" and was built under King Songtsen Gampo's rule for his two brides; Princess Wencheng of the Tang dynasty and Princess Bhrikuti of Nepal.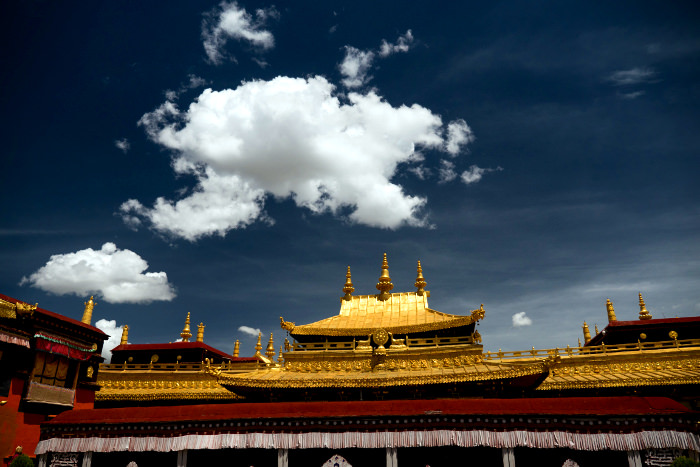 The temple is located in Barkhor Square and is surrounded by an 800 metre long pilgrimage circuit.
This vibrant area of Lhasa is busy with pilgrims, Tibetan bazaars, tea houses and restaurants.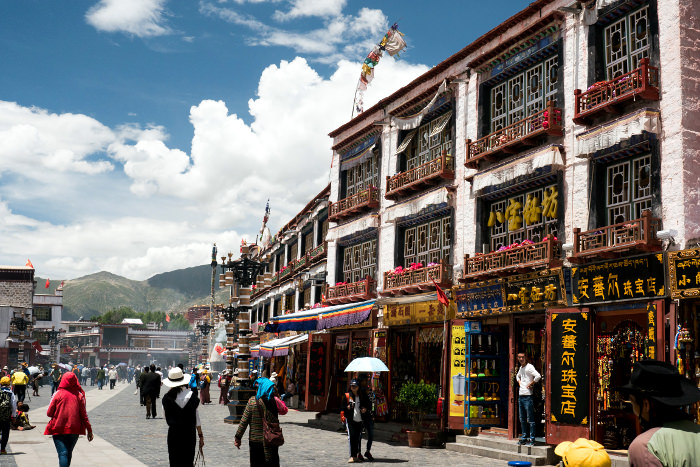 Day 3: Monasteries of Lhasa
We head 8 kilometres west of Lhasa to the foot of Mount Gephel. Today's first stop is the largest monastery of Tibet; Drepung Monastery
.
Together with the Ganden and Sera monasteries, Drepung is one of the Tibetan "Great Three" Gelug monasteries and was built in 1416.
In the afternoon you will visit Sera Monastery which is renowned for its lively monks' debates which, if held, you will be able to attend.
Tibetan monks debating at Sera Monastery
The original Sera Monastery was a huge complex of five structures and was founded in 1419, shortly after Drepung Monastery.
Day 4: Lhasa to Samye Monastery and then to Tsetang (3515m / 160km)
We depart early today, following the Yarlung River that meanders its way down to Bangladesh, cross the river and drive to Samye Monastery which is located on the river's northern bank about 170 kilometres south of Lhasa. Indulge in the dramatic landscape along the Yarlung River; its deep river valley and yellow sand deposits.
Samye Monastery is the first Tibetan buddhist monastery and was built in around 775 under the rule of King Trisong Detsen.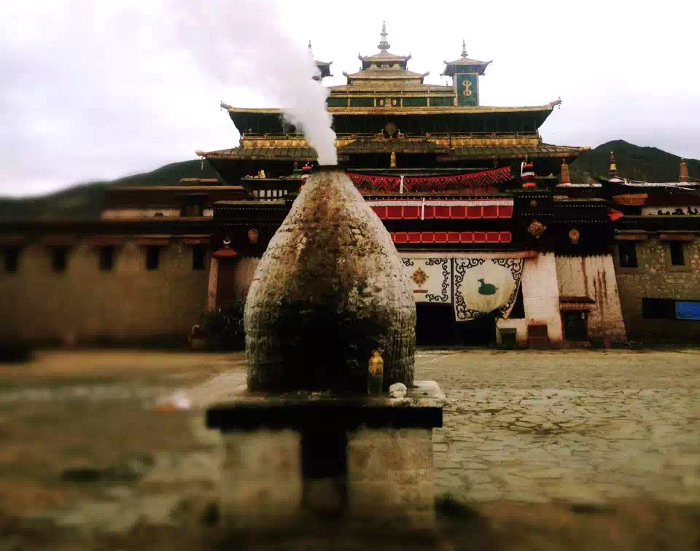 Apart from its historical importance, this monastery is also famous because of its unique design with the main hall representing the centre of the universe and temples that surround it representing geographical areas; oceans, continents and subcontinents.
We will have lunch at the restaurant in the monastery and then head to Tsetang, the fourth largest city in Tibet.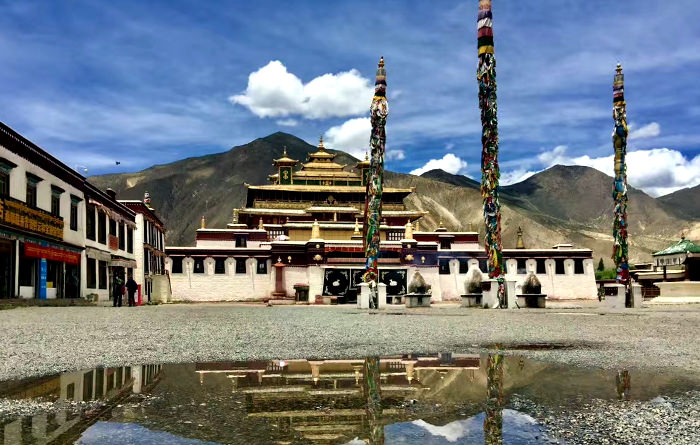 You will visit Yumbulakhang which is about 10 km south of Tsetang and the first ever building in Tibet. Palace to the first Tibetan King, Nyatri Tsenpo, this fortress stands high on the east bank of the Yarlung River overlooking the Yarlung Valley.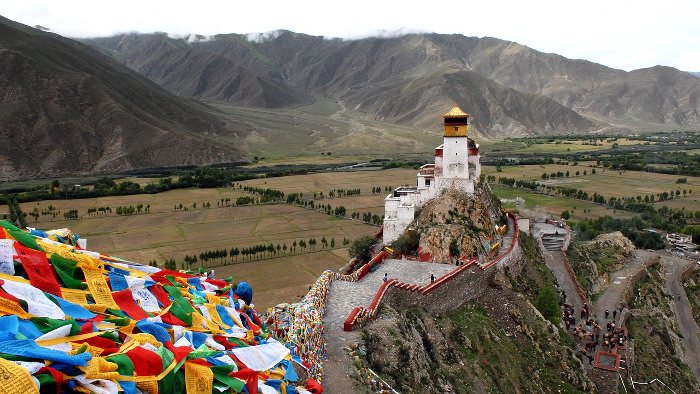 Yumbulakhang
Next you will head to one of the oldest geomantic temples in Tibet, only the Jokhang Temple was built before it; Tradruk Temple. Built in the 600s under King Songtsen Gampo, its most valued treasure is located in the central chapel; a marvellous thankga (Tibetan painting on silk and cotton) embroidered with one thousand pearls. The thankga is said to have been made by Princess Wencheng, wife of King Songsten Gampo and a historical figure revered in China for having spread culture and civilisation.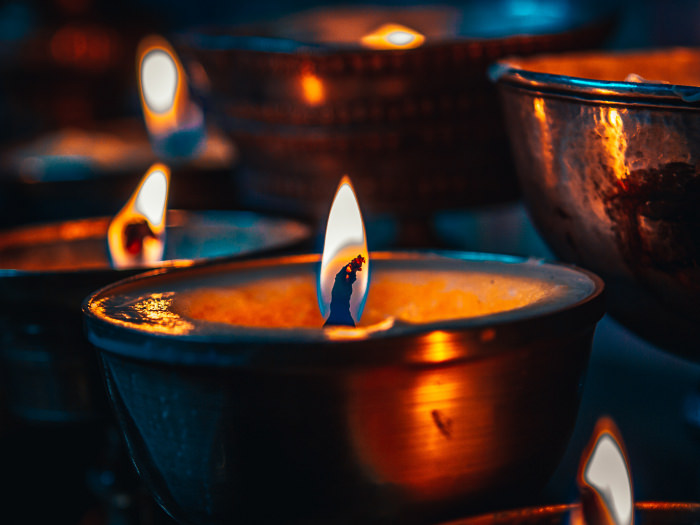 Day 5: Tsetang to Gyantse (3980m / 360km) via Yamdrok Lake
Have your camera ready and fully charged to take some amazing pictures of the dramatic landscape of the Tibetan Plateau. You will go through 3 major mountain passes; Khamba-la (4,370 metres), Karo-la (5,045 metres) and Simi-la (4,200 metres).
You will drive down from the Khamba-la pass to the bright blue shores of the holy Yamdrok Tso (lake). Enjoy a tasty local Tibetan lunch at the town of Nangarste; a small, dusty town with an amazing backdrop located in the middle of Gyantse and Lhasa. You will then ascend again reaching Karo-la where there are spectacular views of Mount Nojin Kangsang (7191 metres above sea level) and its glaciers.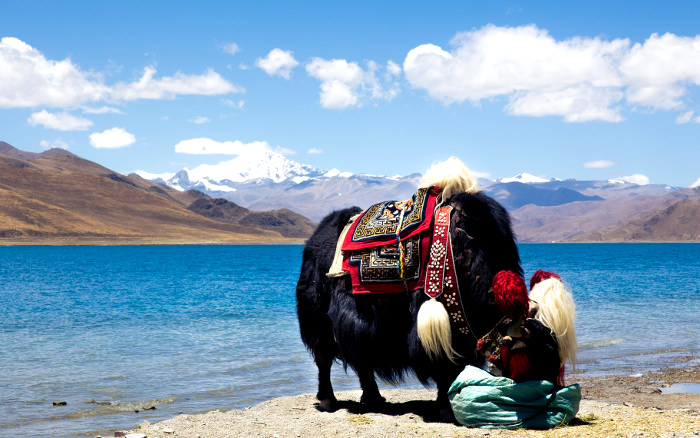 Yak at Yamdroktso Lake
The next stop is Gyantse town. This town's location is where ancient trade routes once met. It has a fortress that overlooks south toward the Yarlung Tsangpo Valley and once had a 3,000 metre long wall surrounding it.
Day 6: Gyantse to Shigatse (3840m / 90km)
The Pelkor Choede complex is the most important monastery of this town of around 8,000 people.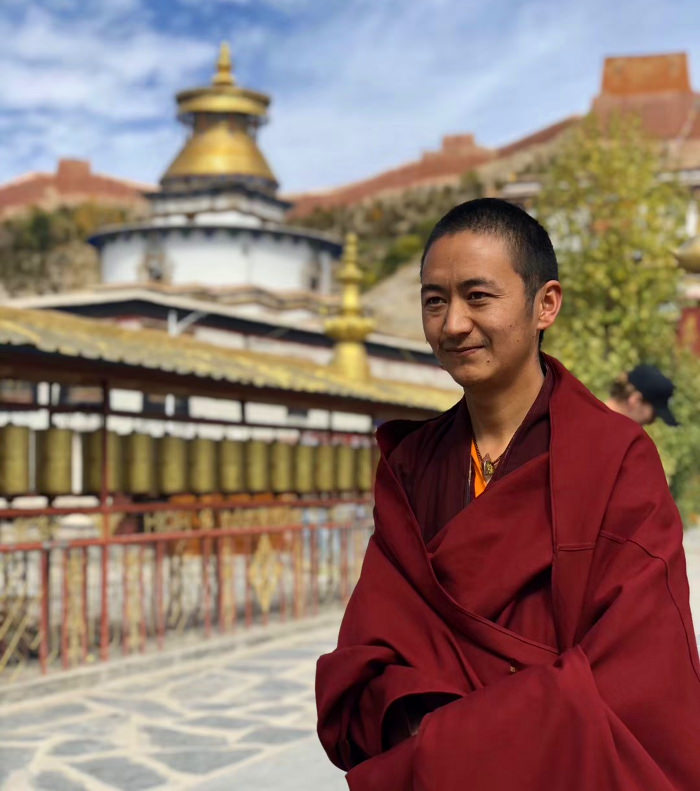 It is home to the iconic Gyantse Kumbum; a 37 metre tall, 8 story stupa with 100,000 images. It is the largest chorten in Tibet.
Another remarkable landmark of Gyantse is its famous fortress; the Gyantse Dzong. One of the most best preserved fortresses of Tibet, construction of its main building dates back to the late 1300s, though originally there was a fortress built there in the 9th Century.
Meeting locals in Gyantse
After exploring Gyantse and having lunch there, you will head north through some of Tibet's most fertile lands where locals grow a wide array of vegetables, barley and wheat.
Upon arriving at Shigatse, the second largest city of the Automous Region of Tibet, you will visit Tashi Lhunpo Monastery.
Founded in the 1400s, it is the largest religious institution in Tibet, seat to the Panchem Lama and one of the most important Gulukpa monasteries.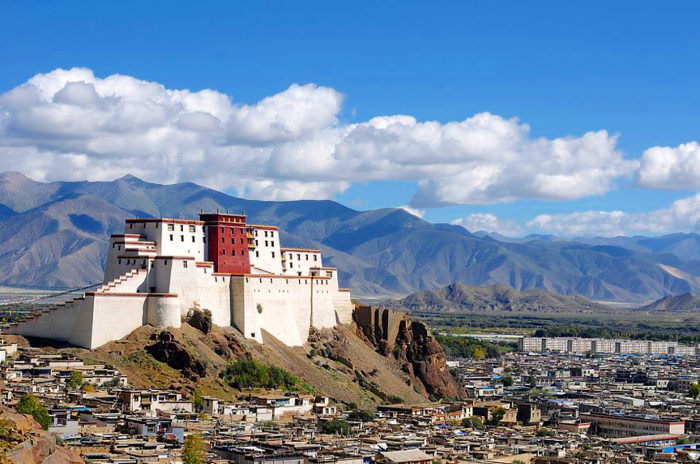 You will then be able to see what daily life is like for Tibetans in Shigatse at the vibrant local market.
Day 7: Shigatse to Lhasa (3658m / 280km)
We will follow the course of the Yarlung River that meanders its way down to Bangladesh, heading east through sandy hills and remote rural settlements. After stopping to visit Rulak Yundrungling you will have lunch at opposite side of the river at the small town of Nyemo that borders the counties of Shigatse and Lhasa.
Once in Lhasa, you will have the afternoon off, a great chance to absorb the atmosphere at local bazaars in Barkhor and purchase some Tibetan souvenirs.
Day 8: End of your Classic Tibet Travel Package
Transfer to the airport or train station after breakfast. Departure time will depend on your train/flight schedule.