Shanghai Bridges Bike Tour Big Bright Bridges & Bikes
Our 23k Shanghai bridges bike tour is ideal for bike, and why not, bridge enthusiasts. We will explore 4 absolutely impressive bridges of the 13 that cross the Huangpu river (黄浦江) in Shanghai. If there is something modern China is well-known for it is the magnificence of its projects and the speed at which they are finished.
Helmet on, pick your bike, hop on it and pedal! We will start this tour cycling along the river close to Xupu Bridge (徐浦大桥), starting from the southern point of the bike trail. This 8-lane bridge's deck is supported by cables from the bridge's towers.
We will then cycle by the oldest bridge located in Shanghai's city centre and one of its most important ones; Nanpu Bridge (南浦大桥). Built in 1991, this bridge is in the worldwide top 60 largest cable strayed bridges. It also played a vital role in the economic development of Pudong district.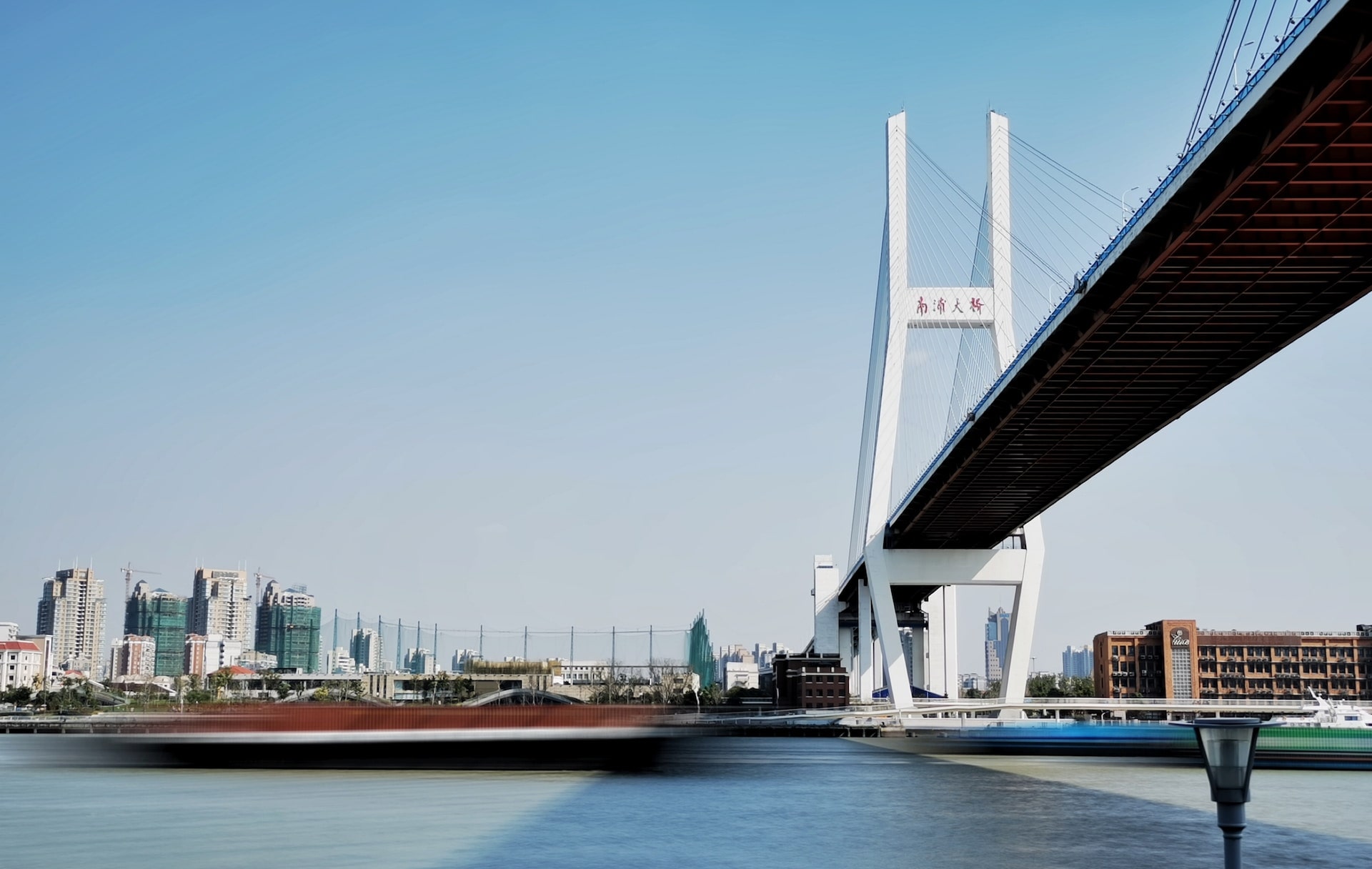 The next stop is Lupu Bridge (卢浦大桥), the third longest steel arch bridge in the world! The area surrounding the bridge was where the 2010 Shanghai World Expo was held. Some of the pavilions used during the expo have been converted into museums, restaurants and shops. The Expo Wetland Park hosts a wide variety of wildlife that lives close to skyscrapers and endless traffic flows.
We will have a short coffee or tea break by the river before we continue pedalling to one of Shanghai's most iconic areas, a place that symbolises like no other China's economic resurgence; the financial district of Pudong, Lujiazui (陆家嘴). Here, futuristic skyscrapers tower above the Huangpu River facing the Bund across the other side of the river. It is here where Shanghai's present and former Golden Ages proudly stare at each other from both sides of the Huangpu.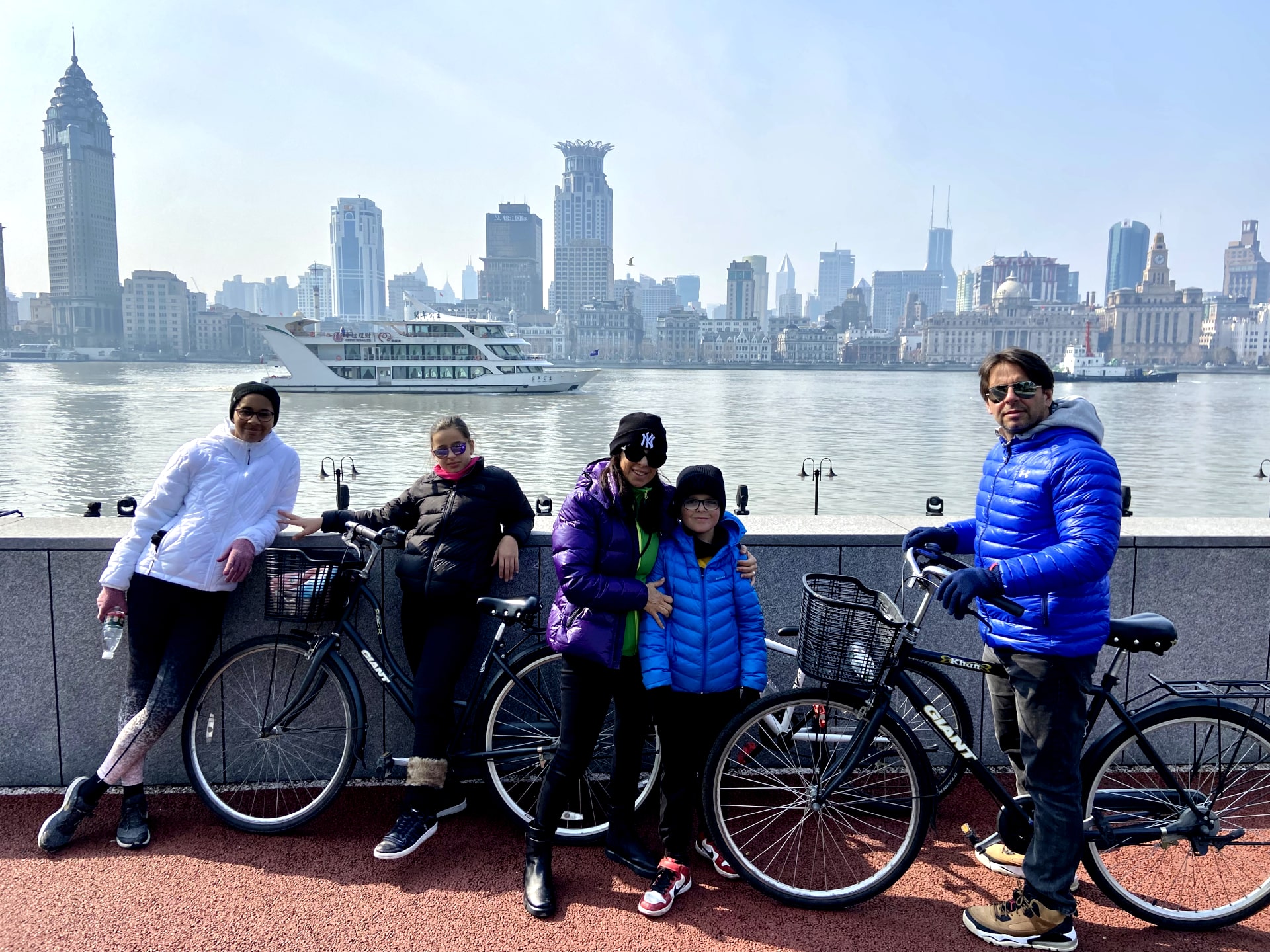 We then head north and cycle towards the last bridge of this bike tour; Yangpu Bridge (杨浦大桥). This red mammoth of a structure is one of the longest bridges in the world. Built just two years after Nanpu Bridge, its pillars have the words Yangpu Bridge in Chinese written in Deng Xiao Ping's handwriting in gold. Originally unpainted, the bridge was coated in Chinese prosperous red for the new millennium.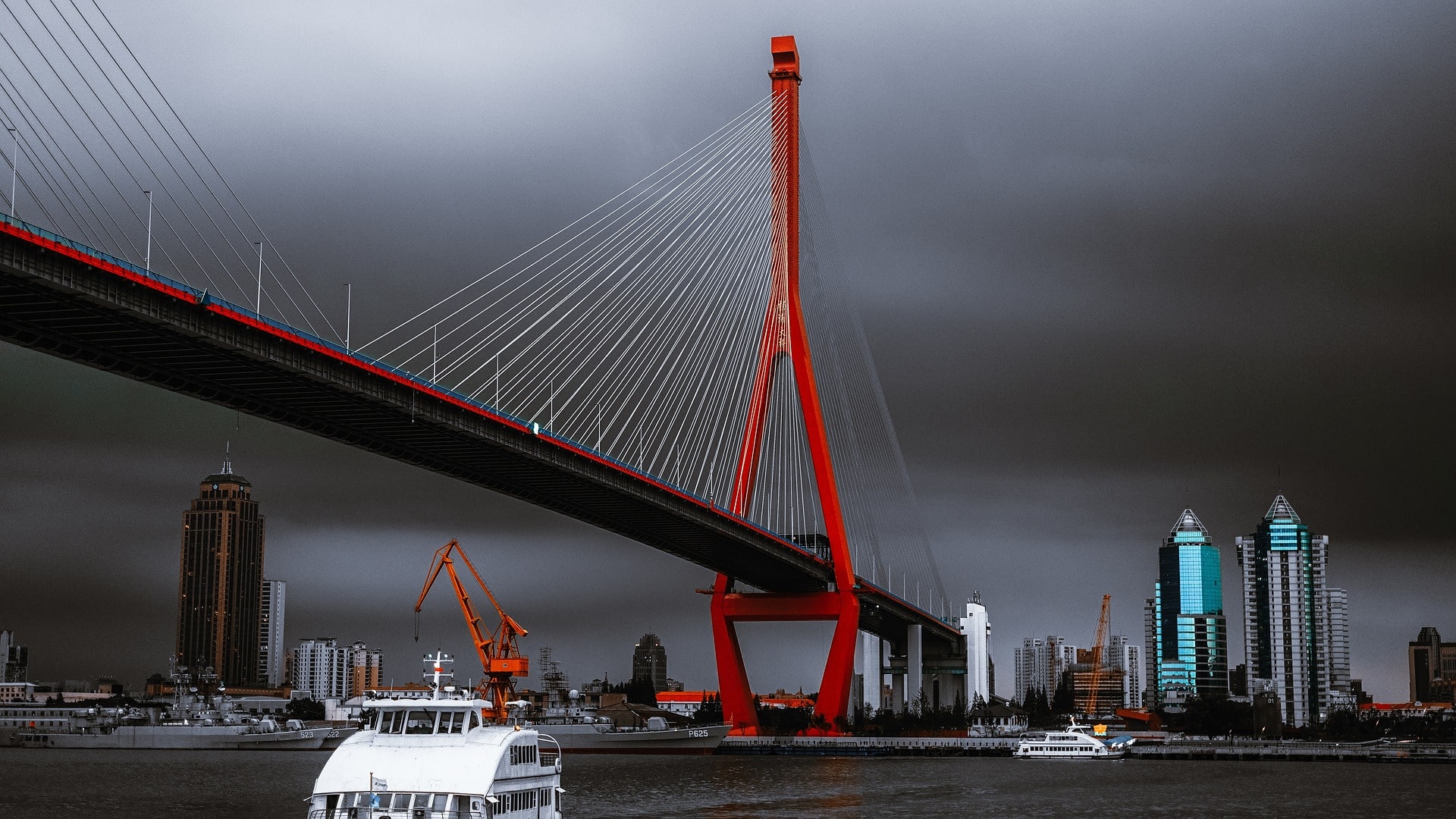 Meeting Place: Terminal Square By Xupu Bridge ( 终点广场 )
Finishing at: No 1 Xiepu Rd, Xiepu Rd Ferry by Yangpu Bridge ( 歇浦路轮渡 )
Cycling Distance: 23km
Tour Duration: 3.5 hours
Cost per person: 360 CNY
Price Includes: English-speaking guide, technician, bike and helmet rental, bike transportation, water, snacks, coffee or tea.
Rates do not include: Medical or travel insurance. Please contact us if interested in insurance.