Lhasa Highlights Tour | 4 Days
Day 1
Our local Tibetan guide and driver will greet you at the airport with a traditional white Katak (Tibetan scarf). As you drive to Lhasa, which is about one and half hours away, you will see the Nie Tang Buddha; a one thousand year old image engraved into a mountain. The drive to Lhasa also takes to the Yarlung Tsangpo River which you will cross.
Day 2
Your first stop on todays schedule is the formidable Potala Palace. Consisting of 13 storeys, this gigantic building is built on the Marpo Ri, meaning Red Hill. Built at 3700 metres above sea level, it rises 117 metres above Marpo Ri and can be seen throughout the whole city. Dating back to the 7th Century and housing over 200,000 statues, it is a UNESCO World Heritage Site. We have to pre-book tickets here and will aim for a morning visit, but please bear in mind that the order of your final schedule today may vary.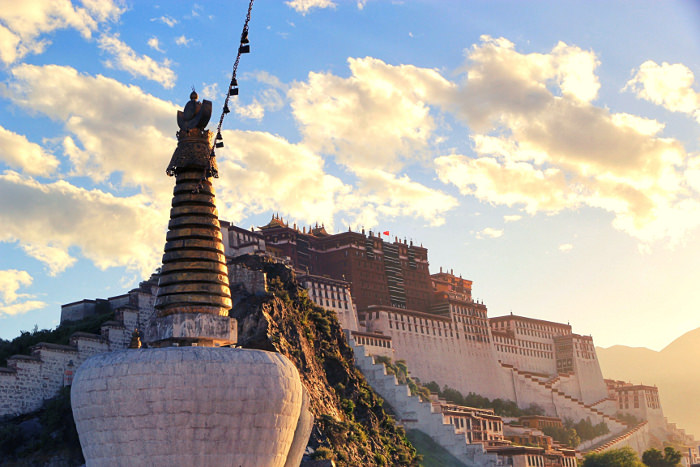 Have you ever seen Tibetan monks debating? Well, at your next stop, the Sera Monastery you may, if their schedules match your visit, have the chance to do so. Housing hundreds of monks, it is one of the finest and most prestigious monasteries in Tibet and was founded in the early 15th Century.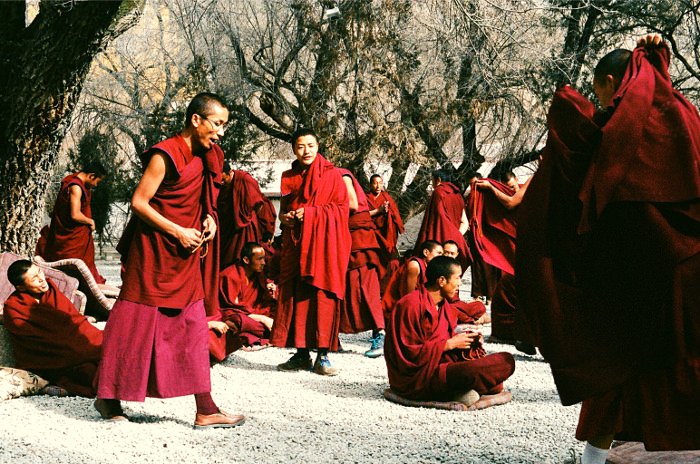 Day 3
The holiest temple to Tibetans, the Jokhang Temple is also one of the oldest, its construction dating back to the 7th Century, attracting religious devotees from all Tibetan tribes over centuries. Built by King Songsten Gampo for his Chinese and Nepali wives, its architecture is a mixture of Tibetan, Indian and Nepalese styles. The temple, also a UNESCO World Heritage Site, is located in Barkhor Square, which has a pilgrimage route for religious devotees. This 800 metre long route allows them to walk around the temple.
Small shops selling local goods, tea houses and restaurants also surround this area. A visit here offers you a great chance to try some Tibetan tea and momos.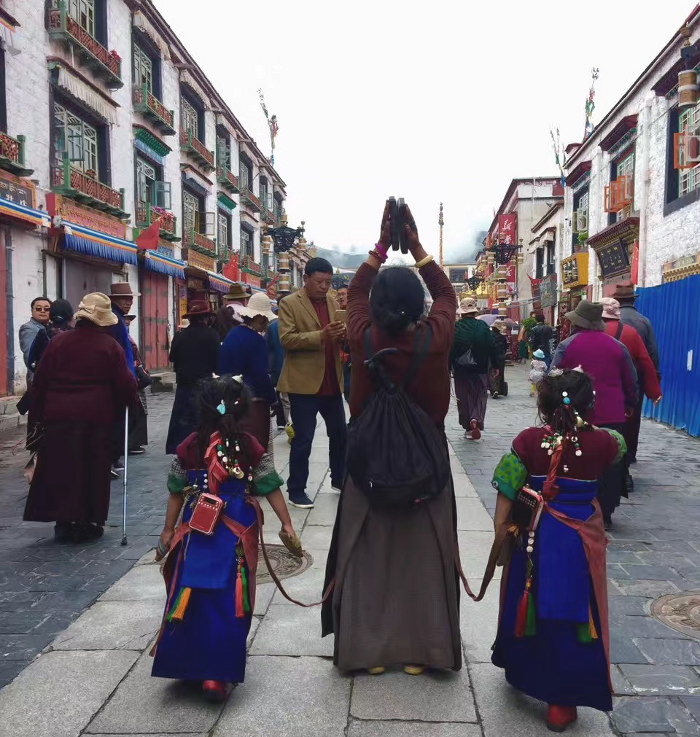 The square has four large incense burners, Sankang, two behind the temple and the other two in front of it.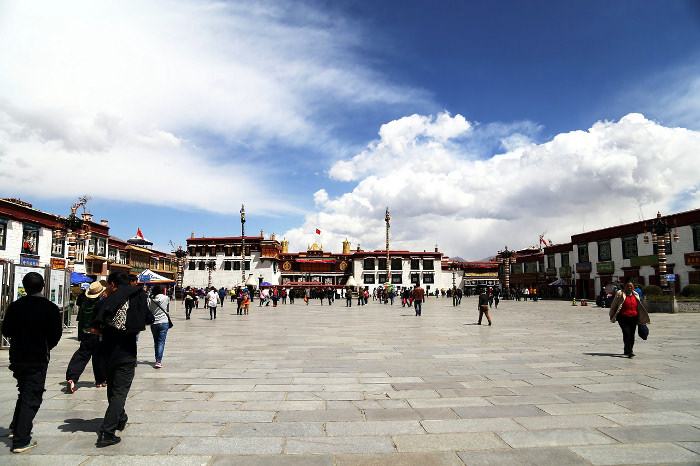 You will enjoy lunch at a local restaurant, a great chance to try some Tibetan dishes, and then head to the Norbulingka Palace. The summer palace of the Dalai Lamas, it is too the largest man made garden in the Tibetan Autonomous Region. When seeing its lakes and flower gardens you will understand why it has been named Norbulingka, which means Jewelled or Treasure Garden.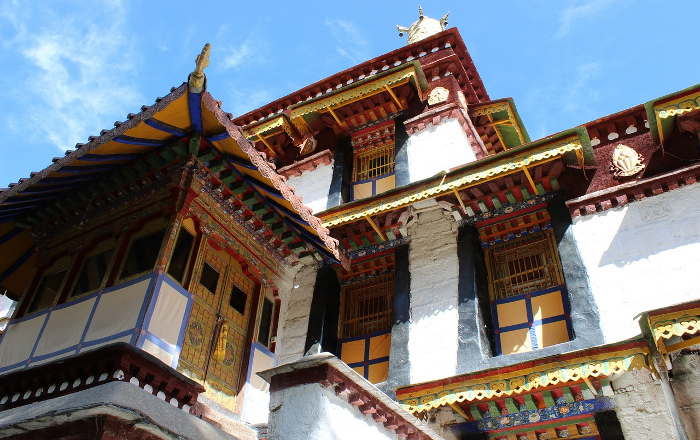 Norbulingka is also a UNESCO World Heritage Site and its gardens are some of the locals' favourite spots during festivities, such as the Yogurt Festival (Shodun). It began in the 16th Century with a banquet given by the lay people for the monks featuring yogurt. Later on, summer operas, or Lhamo, and theatricals were added to the festivities.
Day 4: End of your Lhasa Highlights Tour
Transfer to the airport or train station after breakfast. Exact timing depends on your train/flight time.