Lhasa - Namtso Lake Tibet Tour | 5 Days
Day 1 Arrival at Lhasa (3700m)
Our Tibetan guide and driver will be waiting for you at Gonggar airport where you will be greeted with a white Katak (a Tibetan traditional scarf). The drive to Lhasa takes approximately 1.5 hours. On the way there you will see a 1000 year old image of a Buddha engraved into the mountain; Nie Tang Buddha. You will also cross the Yarlung Tsangpo (Brahmaputra) River that flows all the way to Bangladesh.
Take the afternoon to acclimatise yourself, explore the area and a local bazaar.
Day 2: Lhasa
After breakfast you will visit one of Tibet's most renowned landmarks; the magnificent Potala Palace. This grandiose building, having 13 floors and over 1,000 rooms, and measuring 400 metres from north to south and 350 metres from east to west, overlooks Lhasa and completely dominates the city's architectural landscape. Winter home of the Dalai Lamas since 1649, the Potala Palace has been a UNESCO World Heritage site since 1994.
After lunch you will head 2 km north of Lhasa to explore one of the "Great Three" Gelug (the most predominant school of Tibetan Buddhism) university monasteries of Tibet. Founded in 1419, the Sera monastery is known for monks debating. The name Sera means wild roses in Tibetan and the temple has this name because it was built in front of a hill full of Sera.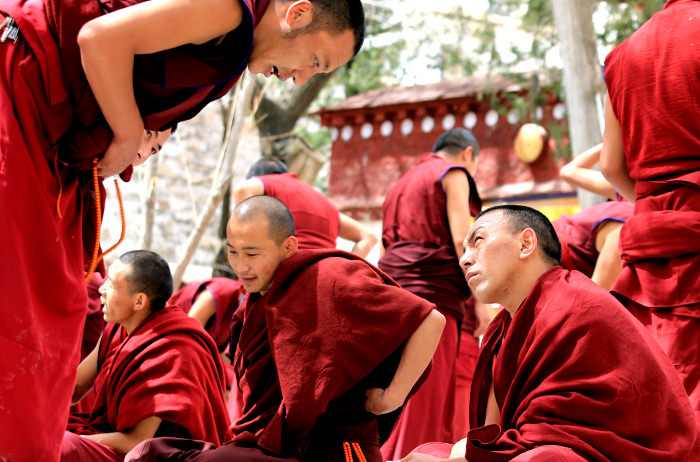 Day: 3 Lhasa
Today you will head to what is considered the most important and sacred temple to Tibets; the Jokhang Temple. One of the oldest Tibetan structures, it was built between 639 and 647 A.D. by King Songsten Gampo for his Chinese and Nepali wives who both brought important Buddhist images and statues as their dowries. The temple last underwent renovation in 1610 and it had been enlarged several times by then. Its religious status is the highest of all temples on the Tibetan Plateau, hence why Tibetans of all tribes have been coming here for centuries.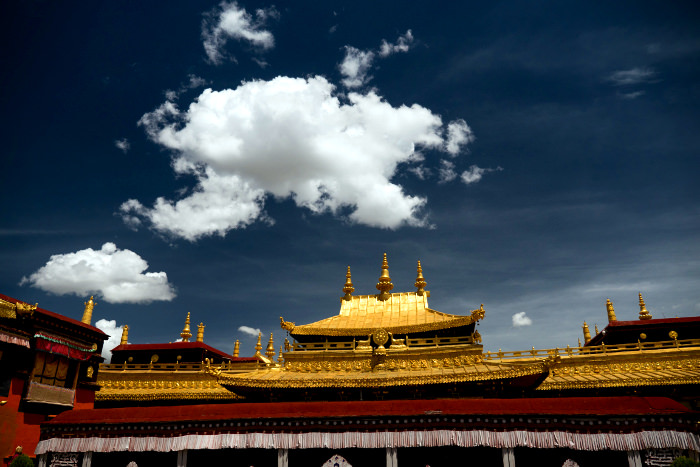 The Jokhang Temple is surrounded by Barkhor, one of Tibet's most important religious circuits that attracts religious devotees from all over the plateau. Small shops selling local goods, tea houses and restaurants also surround this area. A visit here offers a great chance to try some Tibetan tea and momos. We have to pre-book tickets for the Potala Palace so please bear in mind that the order of today's final schedule may vary.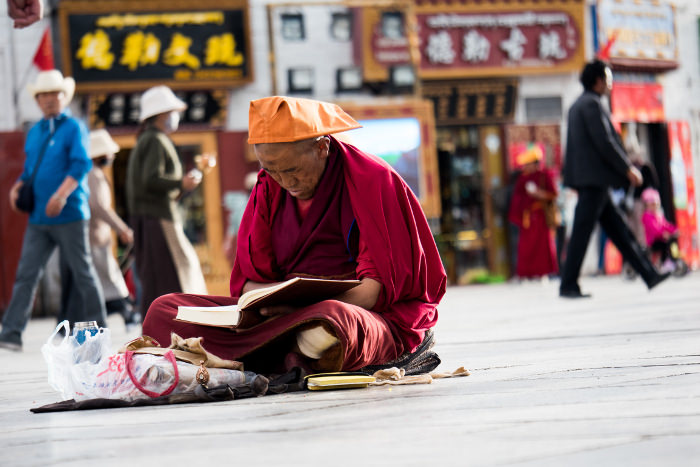 After lunch you will head to the largest man made garden in Tibet; Norbulingkha. The Dalai Lamas' summer palace covers an area of 36 hectares and is a UNESCO World Heritage Site. Built in the mid 1700s, it is a hub for festivities held in summer and autumn. It also holds the annual Sho Dun festival. Known as the Yoghurt Festival, it is held in summer. Traditionally banquets, featuring yoghurt, were held for the monks by the lay people. Over the years other features were added, including musical performances and dances with dancing devils and spinning girls, making the festival last all day long.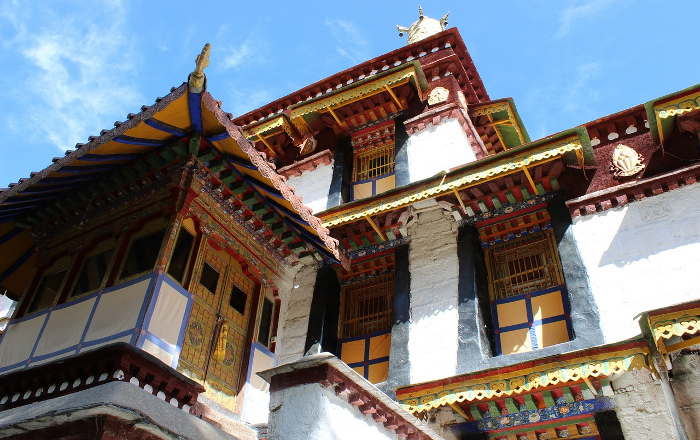 Day 4: Namtso Lake 240 km, 4 hours
You set off early today as a 240 km drive northwest of Lhasa awaits you before you arrive at Heavenly Lake; Namtso Lake. The second largest saltwater lake on the Tibetan Plateau, Namtso lies just over 4700 metres above sea level. A pilgrimage spot, the Nyenchen Thangla snow peak dominates the background of Tashidor Monastery.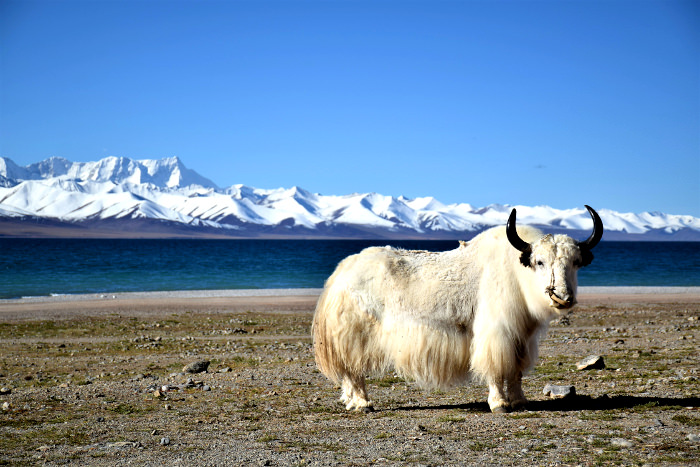 You will have a local Tibetan lunch at the Damxung town and then go to the Largen La pass, 5190 metres above sea level. The last 18 km will be on the National Park's eco-bus.