Great trip to North Korea!
by Anne
(The Netherlands)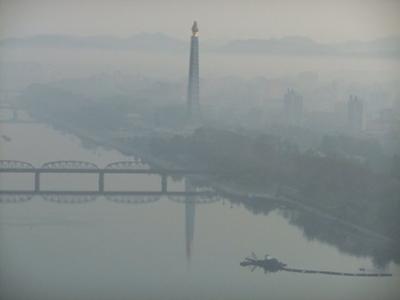 View from the hotel: Juche tower
Thanks!

Out of all the trips I ever made - quite a few - the trip to North Korea was undoubtedly a highlight. Some of the surreal stories I heard before turned out to be true, and sometimes were even positively weirder than I considered possible.

What I did not expect is that I would be doing some partying in the DPRK, but we did! The hotel has a swimming pool, karaoke bar, bowling alley and cheap beer, and after a whole day of sighseeing everyone needed a break. So we had some good fun in the surreal Alcatraz-like hotel :)

Would recommend anyone to go with KTG!

cheers for the great organization!

Anne
Join in and write your own page! It's easy to do. How? Simply click here to return to Trip reviews.