Eastern Tibet & Lhasa Tour - 8 days (flight to Nyingchi)
Eastern Tibet has some of the most impressive landscapes in the region.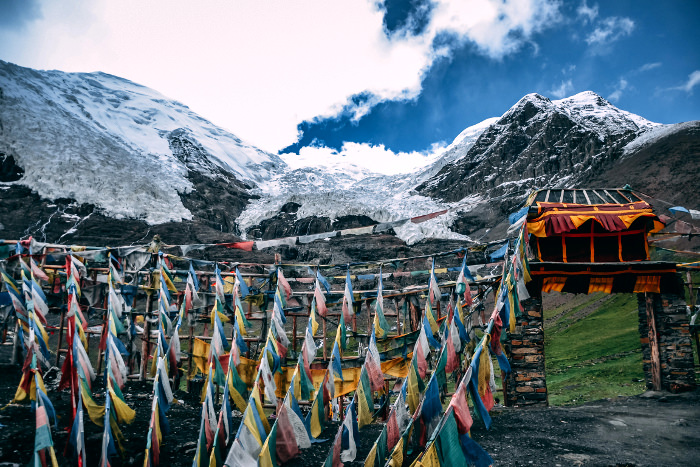 Snow mountains and glaciers overlook deep river valleys and beautiful lakes hidden in dense forest hills, creating a magnificent combination of bright colours. After exploring this wonder of nature, you will discover the religious and cultural center of Tibet in Lhasa.
Day 1: Arrive Nyingchi airport and transfer to Bayi (3000m)
You will be welcomed by our Tibetan guide and driver with a traditional Tibetan white scarf; a katak, before being whisked off in your private vehicle to Bayi Town which is approximately 50 kilometres away, meandering your way through impressive mountains and along the Nyang Chu and Yarlung Tsanpo (Brahmaputra) rivers. The latter runs through a grand canyon between the Namcha Barwa mountain, which has a height of 7,782 metres, and Gyala Peri (7294 metres), flowing south into India and Bangladesh.
Day 2: Nyingchi – Mt. Namcha Barwa – Lunang Forest – Bomi (2750m)
Your eyes will witness some of Tibet's most beautiful landscapes today. After Nyingchi the road ascends to the Serkhym-la pass which stands 4515 metres above sea level and offers fabulous views of mountains and of the Yarlung Tsanpo River's gorge. There is then a 1.5 kilometre hike through Lunang forest, which consists of captivating highland forests and meadows offering staggering views of the snow-capped mountains and lakes, to the village of Tashigang. A 150 kilometre drive through remote rural Tibetan areas along river valleys to Bomi town then awaits you.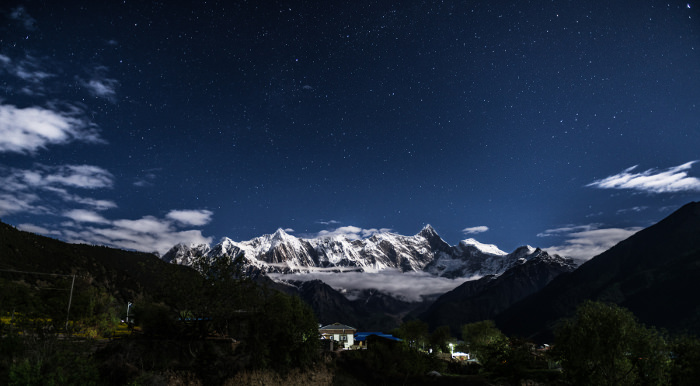 Day 3: Bomi – Midui Glacier – Rawok Lake (3850m)
You will start early today in order to make the most of your photo opportunities.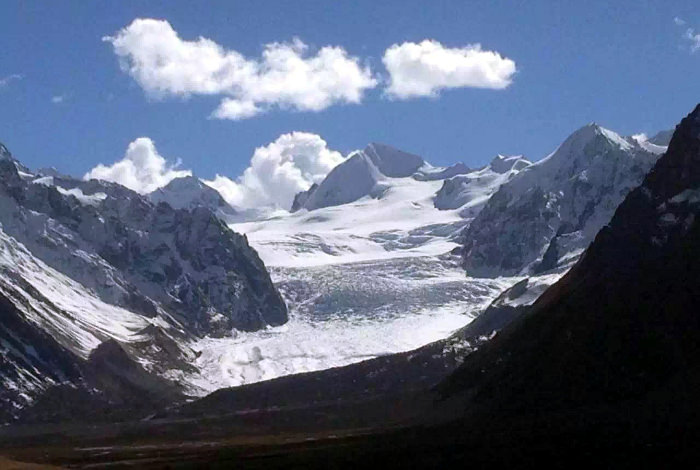 Midui glacier is one of the 6 most beautiful glaciers in China. With giant ice cascades, this glacier's peak reaches 6,800 meters above sea level while its bottom spreads down into beautiful coniferous forests with villages and lakes scattered across. You will take a golf cart to the village and then have the option of riding a horse or walking approximately 40 minutes to the glacier.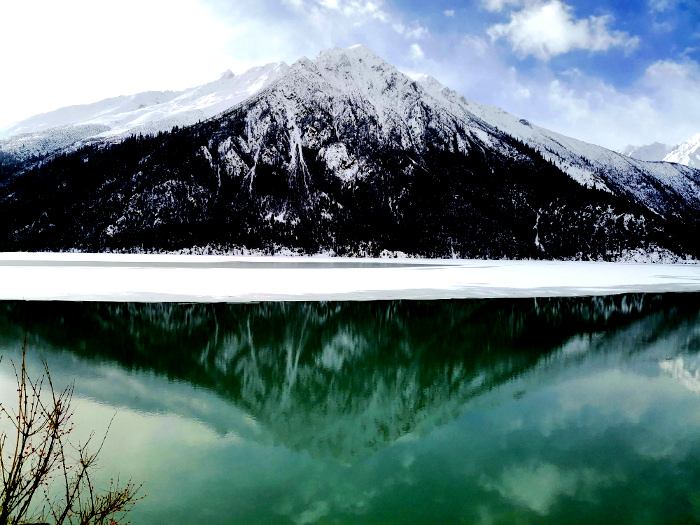 Rawok Lake
You will then visit Rawok village and its picturesque 26 kilometre long lake surrounded by forests.
Day 4: Rawok - Nyingchi
Drive back from Rawok village to Nyingchi with outstanding views. This is a great chance for you to take pictures!
Day 5: Nyingchi - Basum Tso - Lhasa
You will go west along the Nyang Chu River making a 40 kilometre detour off the Sichuan-Tibetan highway and head to Basum Tso Lake.
This magnificent sacred lake, with its iconic islet, is home to King Gesar's spirit and the small monastery located here is a pilgrimage site for Tibetans. The lake is shaped like a drak (dragon).
You then continue your journey west to Lhasa, a city once almost entirely closed to the outside world.
Day 6: Lhasa - Pabonka Hermitage hike & Sera Monastery
Over a span of 4 to 5 hours, you will hike the northern hills of Lhasa visiting Pabonka Gompa, Tahsi Cholling hermitage and Chupsang nunnery.
Pabonka Gompa, meaning "great rock", was founded in the 7th Century and is one of the oldest Tibetan buddhist sites. It is believed that it was built before Jokhang Temple. It was founded by Songsten Gampo, emperor who is credited for bringing buddhism to Tibet. There is a cave here where he used to meditate and a pilgrimages here are very sacred.
After lunch with local monks you will go to the famous Sera Monastery in order to see monks debating (if debates are taking place) in a very lively manner.
Monks debating at the Sera Monastery
Day 7: Lhasa Highlights - Potala, Jokhang, Barkhor
Today's schedule is full of Lhasa's classic highlights.
You will explore the highlights of Lhasa; the magnificent Potala Palace, the holiest temple in Tibet; the Jokhang Temple and pilgrims at the Barkhor circuit surrounding the temple.
Your first stop is what is deemed by many as the most iconic building in Tibet; the Potala Palace. Looming over Lhasa, this gigantic structure has 13 floors and over one thousand rooms, and can be seen throughout the capital of the Tibetan Autonomous Region.
The next stop is the most sacred place in Tibet. The Jokhang Temple attracts thousands of pilgrims all over Tibet.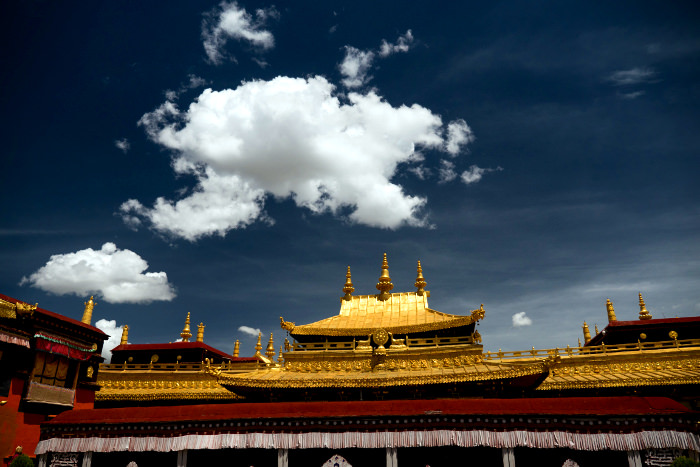 You will be able to go on the Barkhor pilgrims' circuit, which surrounds the temple and goes on for 800 metres, and witness religious devotees arrive at the highlight of a long and arduos pilgrimage. This area surrounding the Jokhang Temple is full of bazars, tea-shops and restaurants.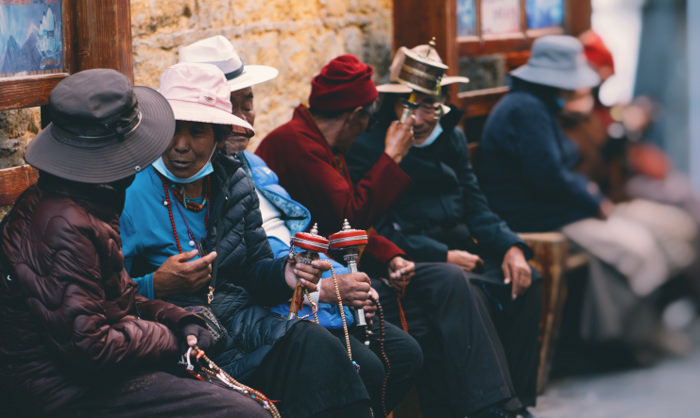 Day 8 - Departure
Transfer on your private vehicle to the train station or airport after breakfast. Exact timing depends on your train/flight schedule.