12th-18th Aug 2010 - DPRK TRIP
by D. Ben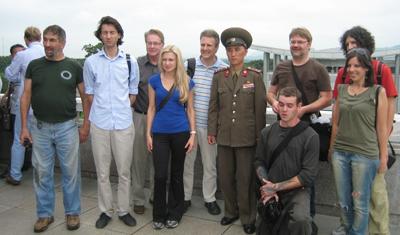 DMZ
This trip to the DPRK by far exceeded my expectations!

The countries beauty was something absolutely unexpected and so was the city of Pyongyang.

With regards to society, it was amazing to see how totally different a society can live. The adoration N.Koreans have for their Great Leader is something unimaginable for us. It's something you will only believe if see it with your own eyes.

Although it was only a week the cultural shock when crossing back in to China, was also very big.

This trip has really helped me put many things into perspective. I really hope to keep this feeling for a long time.