The 2015 Pyongyang Marathon has been cancelled for foreigners

We were notified just today (23 February) that the Pyongyang Marathon aka The Mangyongdae Prize Marathon will be cancelled for foreigners. This would have been the second time foreigners could have joined in the marathon, last year being the first time.
Our Korean partners notified us that they expect to have updated news regarding tours taking place in April in DPRK but they have confirmed that foreigners will not be able to participate in the Marathon itself. We were initially notified that the marathon was cancelled for everyone, but have had confirmation from Pyongyang that so far it has only been cancelled for foreigners and not Koreans.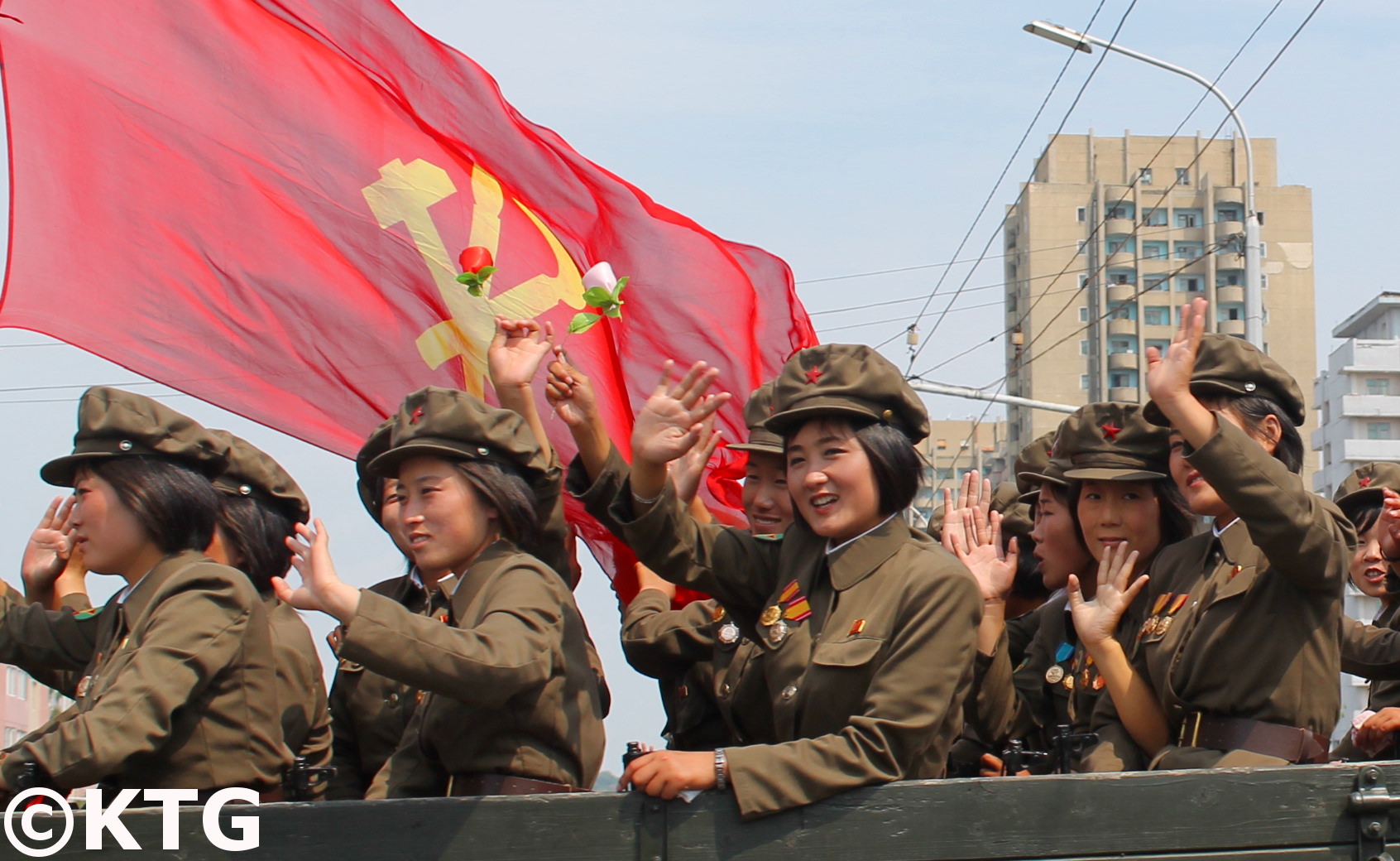 Picture taken on one of the Parades held in Pyongyang, DPRK. We have been notified that foreigners will not be able to participate in the 2015 Pyongyang Marathon.

Borders have been closed to tourism (a 21 day quarantine has been placed in DPRK for any person entering North Korea) since the end of October 2014 and we have had to cancel trips from then to now. We do not know as of yet when tourism will resume in DPRK and our Korean partners will notify us as soon as there are any updates.

We have Western friends based in North Korea and they still have to go through the 21 day quarantine when entering the country.

Our Korean partners expect to have updates by the end of February/beginning of March regarding the border situation and we will post any updates as soon as we have any. We are currently accepting bookings for all of our tours including the President Kim Il Sung Birthday Tour (which is when the Pyongyang Marathon had been scheduled to be held) but recommend travellers not to make any non-reimbursable bookings to China until there is confirmation that tourism will resume in DPRK.

Back in August 2014 we were the first agency to announce that the Mass Games will not be held in 2015 and will probably not take place again in the future.

This year there will be significant anniversaries in DPRK such as the 70th Anniversary of the Liberation of Korea (27 July 1945) and the 70th Anniversary of the Party's Foundation (10 October 1945) for which we will be holding a short tour and long tour.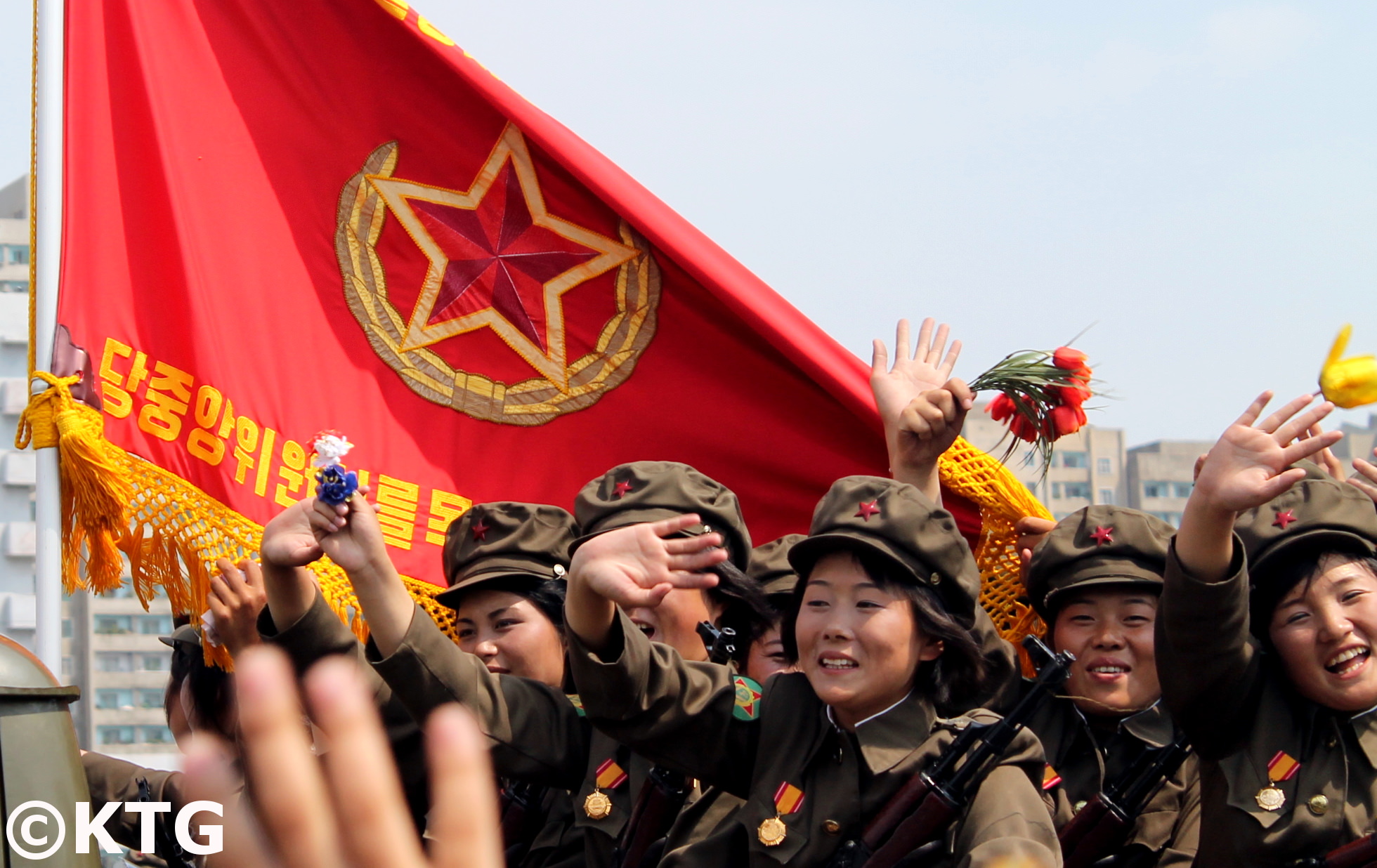 Picture taken on one of the Parades held in Pyongyang, DPRK

Major anniversaries such as the 60th, 65th and 70th tend to be celebrated with military parades. Our group sizes are amongst the smallest, hardly ever surpassing 10 people and with an average of 7 to 8 people per group.

We have known the guides we work with in Korea for 7 years now. These two factors combined allow us to be able to arrange on the spot events such as attending parades if these are held. It is, however, our policy to be perfectly clear with our travellers and you should be aware that although we do expect to be able to attend these parades, as we have done in the past, this cannot be 100% confirmed until we are in Pyongyang.
We are terribly sorry to have to inform you about the Pyongyang Marathon being cancelled to foreigners and will let you know if there are any updates regarding this.