Sosan Hotel (Pyongyang, DPRK)

Standing high in the Sports District of Pyongyang, the Sosan Hotel opened in 1989. It is a First-Class rated in the DPRK with 30 floors and 465 rooms.
The hotel has retro interior decoration, something not uncommon with hotels in North Korea. A large marble entrance with indoor tree decorations welcome you and the corridors are decorated in green carpets.

Location

The Sosan Hotel is located in the Mangyongdae District, approximately 4 km west from the city centre. It is just across from the Ryanggang Hotel.
This district is also known as the Sports Village as it has over 10 gymnasiums and sports grounds. Some of these include the Taekwon-Do Hall (where we can arrange lessons), volleyball court or the indoor swimming pool, just to mention a few. It is also possible for you to practice golf in the Sports Village in Pyongyang, but if you would like us to arrange for you to practice at a golf course in North Korea we can arrange for you to go to the one located in the outskirst of Nampo. Two other sites that must be mentioned that are also to be found in this district are President Kim Il Sung's native house and the Mangyongdae Schoolchildren's Palace.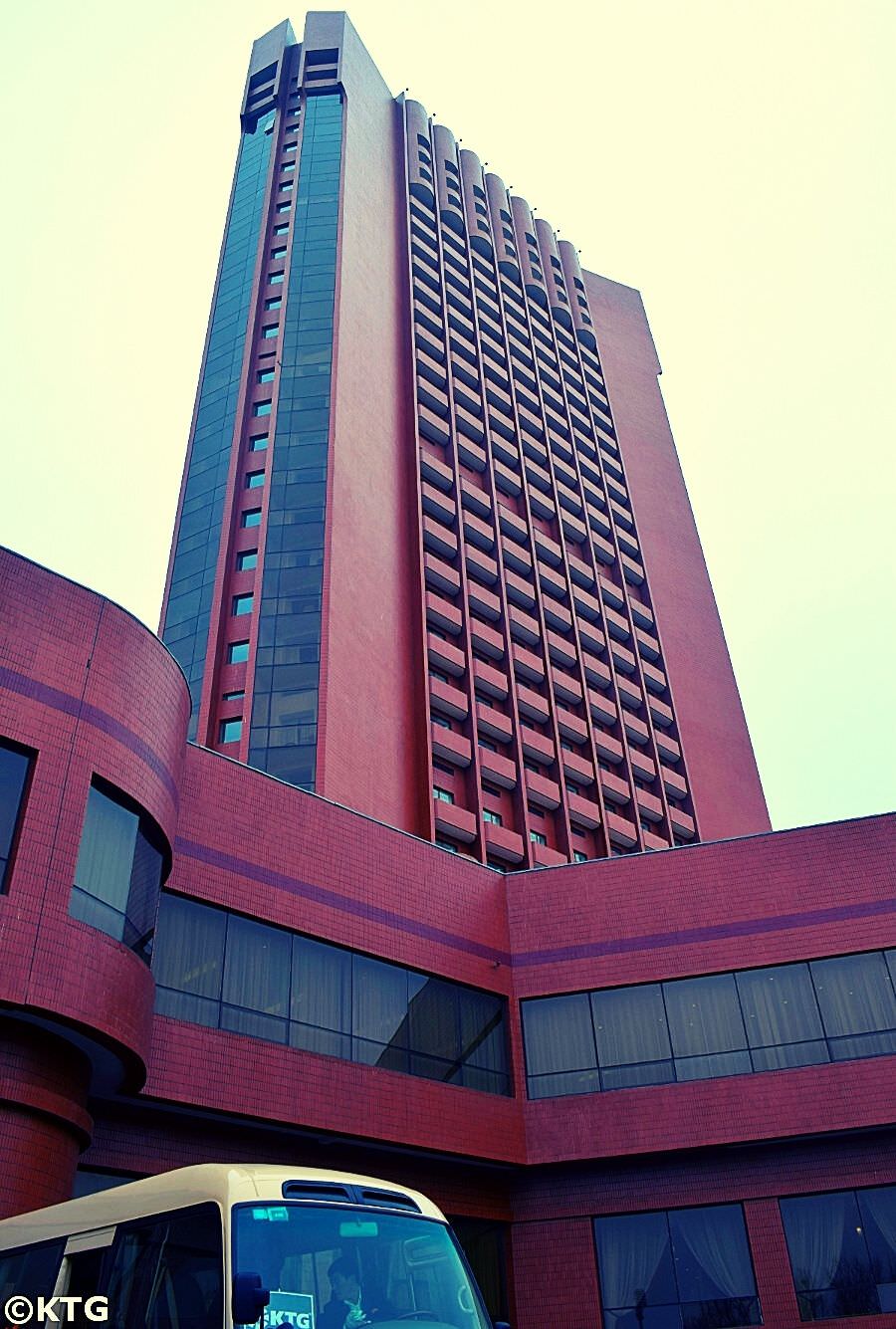 Handy Tips

Although there is heating in the hotel and rooms are warm it can be chilly in the common areas such as the dining hall and lobby from late autumn to early spring.
Watch out for...

We have in the past encountered
North Korean athletes
in this hotel due to the fact that it is located in the sports' district of the capital of North Korea, near the training grounds. You can sometimes see athletes training in the sports ground across the Ryanggang Hotel from the Sosan Hotel, indeed a plus to your DPRK experience!
Facilities at the Sosan Hotel

The hotel has 2 restaurants (one with a very large dining hall), a bar, a swimming pool, a sauna with a massage parlour, a billiards room, a table tennis area, a karaoke room and a barber. There is also laundry service available.
Rooms

Rooms in the hotel are quiet, especially in winter, and have floor heating as well as air-conditioning. Most of the beds are Korean style, like at the Ryanggang Hotel (with very thin mattresses), so make sure you ask reception for a thick mattress as soon as you arrive at the hotel if you require one. Rooms also have a TV with international channels, including the BBC.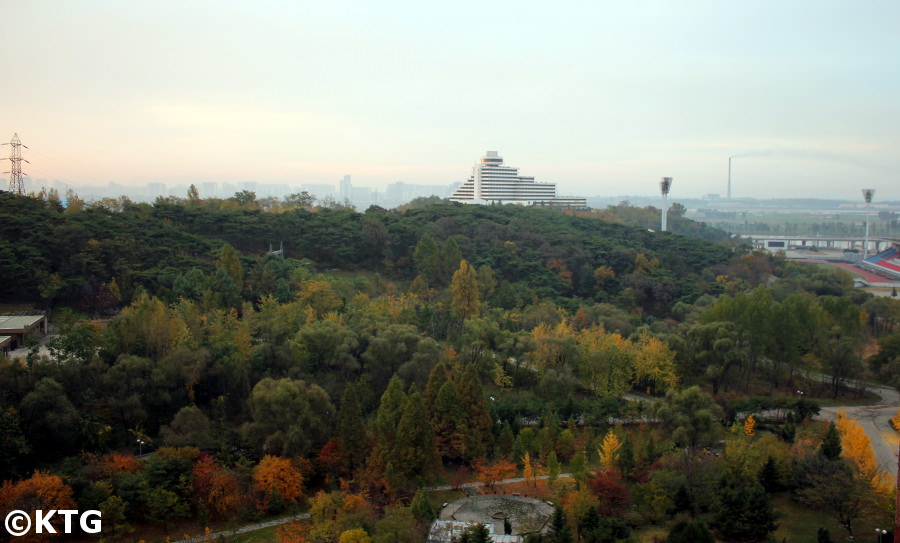 Personal

Como la gran mayoría de los coreanos que se encontrará, el personal aquí es extremadamente amable. Los trabajadores en el hotel suelen hablar algo de mandarín ya que la mayoría de los extranjeros que van a Corea del Norte son chinos dada la proximidad y amistad que existen entre ambos países. Si habla algo de mandarín o de inglés no dude en practicarlo con ellos ya que muy pocos occidentales se alojan en este hotel y siempre es una muy agradable sorpresa para ellos poder comunicares con occidentales y saber más de donde vienen.