Rungna Dolphinarium
---
Kissing Dolphins, Seals from the East Coast and Water from the West Coast
---
Hello we hope that you are doing well!

Today we're going to have a look at something people hardly relate to the DPRK; dolphins and North Korean seals.
---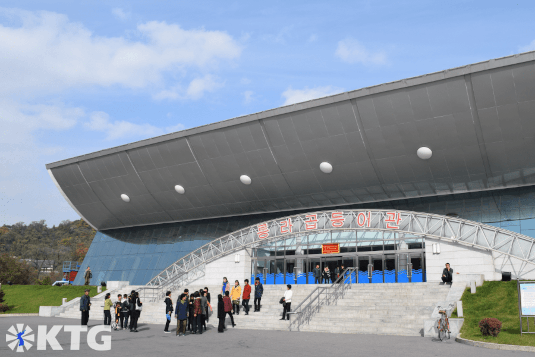 ---
Haga click en el siguiente enlace por favor para leer este artículo en español: Delfinario de Rungna | Delfines Románticos, Focas Norcoreanas y Agua Directa del Mar
---
---
Veuillez cliquer sur le lien suivant pour lire l'article en français: Delphinarium de Rungna | Dauphins Amoureux, Phoques Nord-coréens et Eau Directe de la Mer
---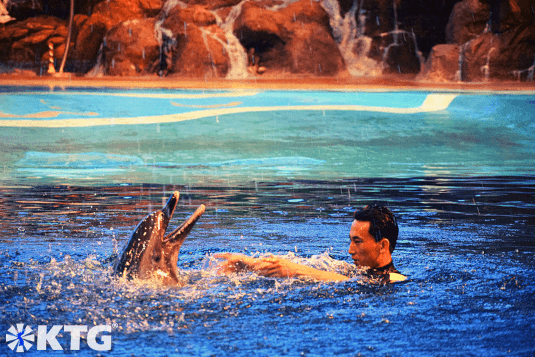 ---
Location
---
Located on the Rungna Islet (same one where the May Day Stadium is) in the middle of the Taedong River that crosses through the heart of Pyongyang, the Rungna Dolphinarium was inaugurated in 2012 and is part of the Rungna People's Pleasure Ground.
---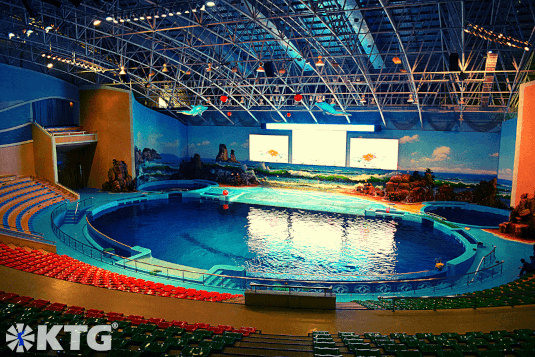 ---
What's it like inside?
---
See all you need to know about this place, including an official promotional video from Pyongyang, and discover what it is like to be there with 1,400 North Koreans!
---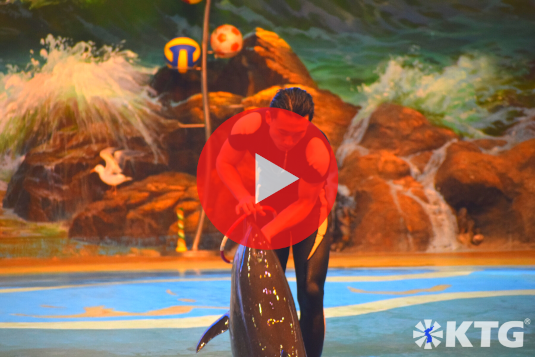 ---
Interesting...
---
Did you know that the water in the dolphinarium is pumped directly from the sea?
---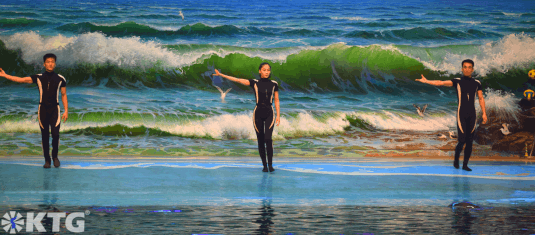 ---
Would you like to know how many kilometres away it is pumped from? Then read our full article here!
---
Interseting II
---
North Korea is home to native seals. They are found on the east coast of the country. You can see them in the wild in the far northeast on one of our boat trips in Rason near the Russian border.
---
---
Read our full post here!
---