Pyongyang Grand Theatre
Home of the DPRK's Revolutionary Opera
---
Hello and welcome to KTG Tours' newsletter!

Today we will take a look at the most prestigious theatre in the DPRK, see what it is like to take a bike ride from there to the heart of Pyongyang; Kim Il Sung Square, learn a bit about the DPRK's famous Revolutionary Opera and see some pictures and a great video shot by our friend and traveller Jordi Kroon.
---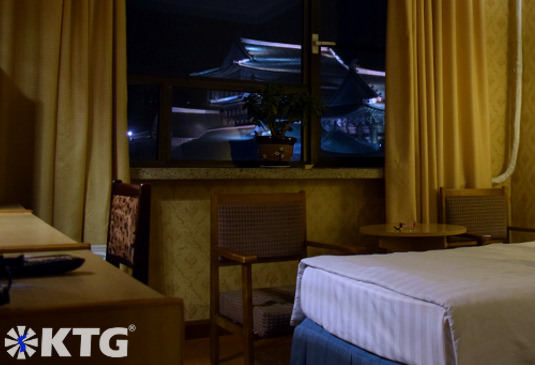 ---
What hotel offers fantastic views of the theatre? Keep reading to find out!
---
If you like this newsletter,, please do a friend a favor and "pay it forward."

If a friend did forward this to you and if you like what you read, please subscribe to KTG by visiting our blog.
---
Veuillez cliquer sur le lien suivant pour lire l'article en français: Grand Théâtre de Pyongyang | Opéra Révolutionnaire au Cœur de la Corée du Nord
---
Haga click en el siguiente enlace por favor para leer este artículo en castellano: El Gran Teatro de Pyongyang | Ópera Revolucionaria en el Corazón de Corea del Norte
---
Pioneer
---
Opened in 1960, the Pyongyang Grand Theatre was the first construction of Korean traditional architecture in the DPRK built after the Korean War.
---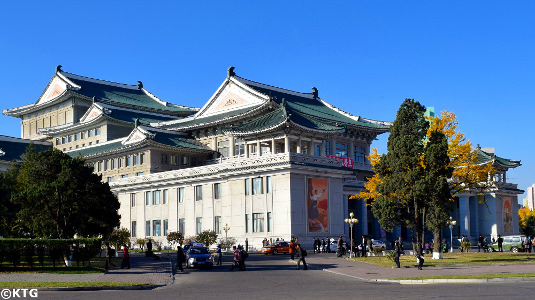 ---
Video Below: Mass Dances outside the Pyongyang Grand Theatre
---
---
Where is it?
---
In the central district of Pyongyang by Yonggwang (Glory) Street 영광거리 and Sungri Street (승리거리 Victory Street) that leads to Kim Il Sung Square. We tend to arrange walks from the Pyongyang Grand Theatre to Kim Il Sung Square as it is a great way to explore downtown Pyongyang. What is it like to ride this route? Check out our video below!
---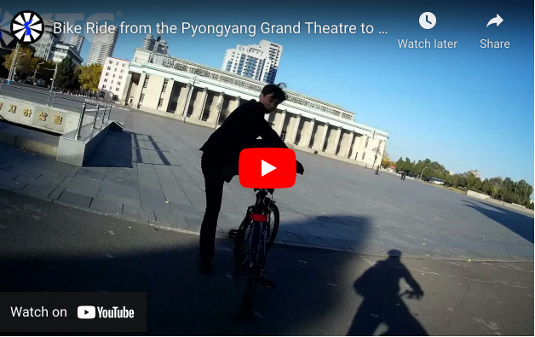 ---
Revolutionary Opera
---
Stunning melodramatic performances focusing on the working class and patriotism, the revolutionary opera is held at the Pyongyang Grand Theatre. There are murals outside the theatre depicting the 5 major revolutionary operas in the DPRK. Sea of Blood is one of them. Do you know the other 4? If not, then read our full article to find out!
---
---
Revolutionary opera show at the Pyongyang Grand Theatre
---
Closest Hotel
---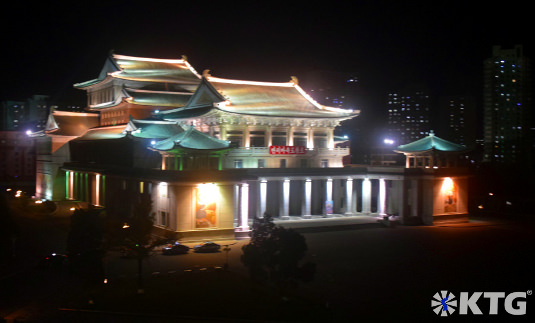 ---
If you would like to enjoy fantastic night views of the Pyongyang Grand Theatre from your hotel room, the Pyongyang Hotel is the place to stay. It's located just across from the theatre. This budget hotel also has the best coffee in town!
---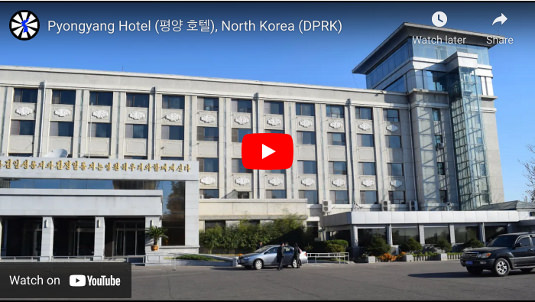 ---